SPOTLIGHTS
The 411 MMA Top 5 12.20.13: Week 106 – The Top 5 Christmas Gifts For MMA
Posted by Larry Csonka on 12.20.2013

From the return of Brock Lesnar and an identity for Bellator to more recognition for female fighters, legalized MMA in New York and more, the 411 staff shares their top 5 Christmas gifts for the world of MMA!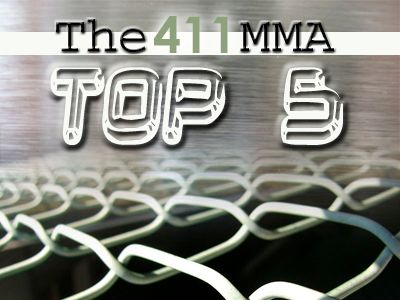 Welcome:
Welcome back to the MMA Top 5! What we are going to is take a topic each week and all the writers here on 411 MMA will have the ability to give us their Top 5 on said topic, plus up to three honorable mentions. It's highly non-official and final, like WAMMA.
The Top 5 Christmas Gifts For MMA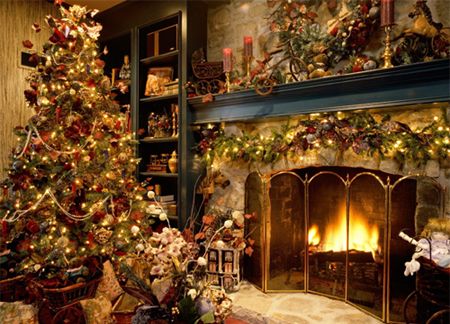 Share the gifts you would give to the MMA world… GO!




Robert Practor
5. Healthy Fighters - While 2013 was not as bad as the disaster year of 2012 in regards to injuries, this year still saw many fights and cards altered due to injuries. UFC on Fox 9 was looking to be one of the most exciting fight cards in a long time, and while it still managed, they lost many fighters originally scheduled for the card, including 'Showtime' Pettis, Matt Brown, and John Dodson. We almost saw a super fight (more on that below) between Pettis and Jose Aldo until an injury prevented it from happening, forcing a couple cards to be shuffled around. 2014 is already beginning to see some consequences from injuries, as they have yet to book Cain Velasquez' next title fight due to a shoulder injury, so let's hope for everyone's sake that fighters can stay relatively injury-free in 2014.

4. A Super Fight - 2013 has come and gone and we did not see that super fight that Dana White promised us we would see during the year. White has made many promises that we would see a super fight between Anderson Silva vs. GSP or Silva vs. Jon Jones, but something always ends up keeping the fight from becoming a reality. If Anderson Silva avenges his loss to Chris Weidman at UFC 168, they may finally try to pull the trigger on the Silva-Jones fight as they saw it pulled out from under them once already. There's practically no chance of Silva and GSP ever fighting. One super fight option is Lightweight Champ Anthony 'Showtime' Pettis vs. Featherweight champ Jose Aldo, and it would likely be an incredible fight although it wouldn't do near the business of a Silva-Jones type fight. The other option is Light Heavyweight champ Jon Jones vs. Heavyweight champ Cain Velasquez. These two seem on a collision course destined to meet each other. It may happen near the end of 2014 and it's their best hope for a spectacle fight not involving Silva, GSP, or...

3. Brock Lesnar return to the UFC - (I'm having a little fun with this one) Brock Lesnar brought an arguably unmatched level of buzz, hype, and money to the UFC during his short time as a fighter. Whether you were a fan of Lesnar or downright hated the thought of him being in the Octagon, the feeling in the air when a Brock Lesnar Heavyweight battle was about to go down was something special. The UFC is short on big-money PPV draws, as Jon Jones has yet to capture enough interest to pull in big numbers, Heavyweight champion Cain Velasquez has done okay but not spectacular, and the jury's still out on Ronda Rousey. The UFC's two biggest draws are Georges St. Pierre and Anderson Silva. GSP relinquished the Welterweight Title and will embark on an indefinite leave of absence, taking his one million + PPV buy numbers with him. Anderson Silva recently suffered his first loss and his PPV numbers could begin to shrink if his career begins to tailspin. You can take the Brock Lesnar as a gift to the UFC idea literally, as a return to the Octagon for a fight or two against fighters just below the top 3 or 4, as in a rematch with Frank Mir, or an outside the box idea like a bout against Roy Nelson or Bigfoot Silva, would still draw bigger numbers for the UFC than most of what they are currently pulling. This is mostly just an out-there idea for fun as I don't think we will see it, but you can't tell me Dana White wouldn't consider it!

2. Georges St. Pierre Return - This will be speculated, wished upon, and looked forward to for the foreseeable future now that GSP has taken an indefinite leave of absence from MMA.

1. A heart, brain, and identity for Bellator - I am not a fan of the way Bjorn Rebney does business. From the way they scum bagged Eddie Alvarez and simply letting their unbeaten Welterweight champion Ben Askren go, to bringing in washed-up fighters like Tito Ortiz and Rampage Jackson and promoting them above everyone else in their company, there is just so much wrong with Bellator right now. They tried marketing themselves as the "toughest tournament in sports" where sport and earning your spot takes precedence over all, but then go and make 4-man tournaments on a whim to get guys like King Mo where they want him to be (still hasn't worked, by the way.) Bellator needs a heart so they can stop coming off so poorly in their dealings with their fighters, a brain to realize how bad some of their decisions are, and an identity so they can focus on being the best Bellator that they can be instead of unrealistically trying to be on the level of the UFC.


---



Jeffrey Harris
5. A public speaking class for Mark Hunt - I say this with love because Hunt's rather introverted and less than outspoken personality are part of his charm and appeal. Still, it would definitely wouldn't hurt Mark any to show he can string more than two words together and not look so uncomfortable in front of a camera or microphone. Sometimes he looks like a deer in the headlights during an interview, so getting help with his public speaking would definitely help with his career outside the cage and net him even more money and endorsements.

4. More home coverage for Fox Sports 1 - The ratings for a lot of UFC programming have taken a hit since moving to Fox Sports 1. UFC had done a reasonable job of building back up their audience after the initial Fox transition between dividing up first-run programming on Fox, FX, and Fuel TV. Now it's on FS1, FS2, and Fox. Unfortunately, FS1 and FS2 are in automatically less homes than FX, so it's a rebuilding process all over again. The Nielsen ratings to me an archaic system anyway, but getting Fox Sports 1 certainly can't hurt where things currently are.

3. Batroc Ze Leaper TV spin-off for Georges St-Pierre - GSP is going through hard times right now. His fighting career could be over, and he might be struggling figuring out what to do next. The good news is that he's got a featured role in the upcoming Captain America: The Winter Soldier. And what better way to follow that monster up with his very own series based on the character he's playing and bringing to live-action for the first time in Batroc the Leaper. Batroc has always been a favorite character of mine, and I am very amused by GSP playing him. So give Batroc his own show and make him an underdog recovering henchman-turned-vigilante that has trouble turning over a new leaf. Heroes don't take him seriously, nor do the villains, but he keeps on trying.

2. Wolverine's powers and adamantium skeleton - Why the heck not? This would fix a lot of problems. When Tito Ortiz would say he's healed up and healthier than he's ever been, than maybe we can actually believe him for once. An adamantium skeleton would keep him from fracturing his skull or neck in training. The healing factor would deal with his other chronic issues from fighting lickety split.

1. A lifetime supply of senzu beans for the UFC - It seems one of the biggest issues in the UFC right now is injuries that kill big time fight and cripple fight cards. In 2012 it became a downright epidemic. 2013 wasn't as bad, but we still saw a good deal of fights fall apart due to injury. Senzu beans are the magical beans from the world of Dragon Ball/Dragon Ball Z. The senzu beans could seemingly heal any injury, even if you are at the brink of death and reinvigorate you with energy. But this is the real world, and things such as senzu beans and dragon balls don't exist.


---



Jonathan Solomon
5. Peace, Freedom and a World Free of Aliens for GSP - Days ago, Georges St. Pierre officially vacated the UFC welterweight championship he held (officially) since April 2008. He cited undisclosed personal issues as the reason he's incapable of going through another training camp and decided to take an extended break. It may be permanent and it may end at some point as he gets the itch to compete again. He will turn just 33-years-old in the spring and he says physically, there's no problem at all. There have been a wide range of rumors spread through outlets like TMZ since his win over Johny Hendricks trying to get a grip on what the personal issues may be. Whatever they may be, let's all hope this is not related to his irrational fear of aliens. After all, they can find him wherever he is, day or night and now they won't have to worry about being locked inside a cage with the man.

4. Synthetic Testosterone for Everyone NOT Using - …which certainly seems like a lesser number of fighters each year. With the questionable ethics of the practice as it relates to treating athletes, it raises a litany of questions about the sport. If a fighter has a history of failing drug tests for using anabolic steroids, should they be allowed to compete with the aid of testosterone replacement therapy? If you're a pro fighter who is not on TRT, should you be pissed that your opponent could be using? Vitor Belfort has become the poster boy for this issue and he's recently been named the next contender in the middleweight division whether Chris Weidman or Anderson Silva is champion in 2014. We've heard less and less from UFC president Dana White about this issue, perhaps because he figured that there is nothing the U.S. athletic commissions will due to curb the use of TRT. So, lets even up the playing field and boost EVERYONE'S levels and watch as things get real interesting.

3. Good Luck for Bellator - Good luck, bad luck, no luck, some may not believe in any. Either way, you have to agree that Bellator faced some weird issues over the past several months. Biggest among them saw what was planned to be their big PPV debut devolve onto Spike TV due to a Tito Ortiz injury (in 2013, yes). They allowed their reigning welterweight champion Ben Askren to leave because of the perception that he did not help them sell tickets and make money. One of their biggest acquisitions of the year turned out to be a bust in King Mo Lawal. The grueling court case ended with former lightweight champ Eddie Alvarez and he returned to regain the title in an epic battle with Michael Chandler. The issue then becomes the fact that Alvarez can reportedly leave the company after his next fight, win or lose (the trilogy with Chandler, by the way). Bellator can produce great fights and sometimes, overall awesome shows. But, they need to do more or else, they're running in place on Spike every Friday night. It's extremely tough to do but hopefully in 2014, guys like Alexander Shlemenko, Eduardo Dantas and others can take the bar to a new level.

2. A UFC Contract for Cris Cyborg - Think of the best possible and most popular fight options for 2014. Jose Aldo vs. Anthony Pettis? Jon Jones vs. Daniel Cormier? We're definitely getting Dominick Cruz vs. Renan Barao, but that's more of a fight for hardcore fans. With GSP gone and Anderson Silva in limbo, THE fight to blow everyone's socks off is: Ronda Rousey vs. Cris Cyborg. Forget about what weight it would be at or silly things like drug testing (you can't pick and choose when to care about performance enhancing drugs). Whether you believe one or the either is the best female fighter in the world, the point is they are the only two options. Stylistically, it's an incredible fight and promotion-wise, they could produce a hell of a spectacle to build it up. Remember the excitement over the Cyborg/Gina Carano main event years ago on Showtime? This would be bigger and all that needs to happen for everyone involved to make a boatload of money is for all to agree to put the bullshit aside.




1. Superstars for the UFC - They have been hit hard in 2013 and the future for their biggest moneymaker (pay-per-view) is in question heading into the New Year. The top two draws in the sport are not looking like such with Georges St. Pierre taking an indefinite leave of absence and Anderson Silva perhaps facing his second consecutive loss at UFC 168. Jon Jones' drawing power is dependent on whether his opponent can talk a mean game and Cain Velasquez is hit or miss. On the bright side, there's always Ronda Rousey, but you can wonder whether her drawing power is sustained when her opponents become Cat Zingano, Jessica Eye, Sarah McMann or Alexis Davis. Anthony Pettis is hurt too often to see his stardom explode and everyone is is unproven. The days of Tito Ortiz and Chuck Liddell earning the company money hand over fist are long, long gone. With the PPV industry as a whole facing an uncertain future (thanks to the WWE's internet-drive network plans and the UFC's own network plans), the UFC is likely already working on developing revenue streams independent of traditional PPV but until that day comes, they need SUPERSTARS.

---



Robert Winfree
5. Mark Hunt vs. Roy Nelson - After seeing the fight between Mark Hunt and Antonio "Bigfoot" Silva, I really want to see this fight. Yes it's just another monster movie type of fight, but for the sake of humanity I feel this fight needs to happen.

4. Better Writers - I suppose you could count this as a shot at MMA journalism in general, because there's a lot of less than stellar people writing about this sport. I'd also include removing bias in this category as it seems we can't have an event without a biased journalist bashing the sport. And of course Larry Csonka could always use better guys writing here on 411mania.

3. Superstars - With GSP vacating the UFC welterweight title the UFC has lost their biggest draw. Anderson Silva is something of a question mark in terms of his future, Anthony Pettis can't stay healthy, Cain Velasquez hasn't proven to be a huge PPV draw, basically the UFC has Jon Jones and Ronda Rousey right now. The promotion could really use some guys with great skill and marketable personalities emerging in the next year.

2. Lots of aluminum foil for GSP - It's been well established that various governments are in league with aliens, and foil disrupts electronic signals that can be used to monitor or track you. The man will need lots of the stuff to keep the aliens off of his trail.

1. Excitement - Whatever you choose to place the blame on, a lot of the excitement in the world of MMA seems to have evaporated. Too many shows, overly conservative fighting styles, homogenized product, generic fighters, any and all of these likely contribute to the fact that we tend to look at fight cards and tend not to care too much. In general we find one or two events a year that we get really excited for, a far cry from a year or so ago when more often than not we were happy for an upcoming event. I want that back.


---



Evan Zivin
5. Realistic Expectations for Everyone - I know that people have been critical about the increase in UFC events from year to year. The criticism has gone into overdrive this year with another increase in events plus the announcement of the new digital subscription service that will make fans have to pay for some of these cards. I just want everyone to chill out and put things into perspective. Yes, PPV business is down and TV ratings have been setting all time lows but the UFC is doing a lot more than just trying to make money; they are trying to grow a global sport. It's not something that is easy to do and it will take a lot of time for it to work (assuming it does). The sport has come a long way in only 20 years (remember, every other sports league has had a few decades head start) but there is still a lot more work to be done so no one should expect the sport to be where it's meant to be right now. Things are down now but that is no guarantee that things will stay that way forever. It might not be until years from now that the sport really hits its stride in the public consciousness. Time will reveal all, so in the mean time, calm the hell down.

4. More Recognition for Female Fighters - The UFC has done a good job in 2013 with introducing women to the company and promoting them as athletes who work hard and perform just as well, if not better than the men. They've had their share of great fights and not so great fights and they have been appearing more and more on UFC events to the point where they feel like they are just a part of the show, which is fantastic. Hopefully this trend continues next year as the UFC introduces its second women's division. I think it's a great idea to use The Ultimate Fighter as a platform to introduce these new talents and to crown the first champion but, considering how little respect TUF gets these days, it makes me think the only long-term effect the show will have is a million more "get out of the cage and back into the kitchen" comments on message boards. I know there are some people who will never like the idea of women fighting but hopefully the rest of the rationally-minded population will continue to recognize how exciting women fighters are and how essential they are to the continued growth and success of this crazy sport we all love.

3. Nick Diaz - Seriously, Nick. How long are you going to hold out before you fight again? You can only attend so many family reunions and accompany your friends so many times to the welfare office before it gets boring. You could always promote another WAR MMA show. That would be fun but it still wouldn't completely satisfy you or any of your fans. Deep down, you know what you really want. You're a warrior and warriors fight. You can suppress that urge as much as you want but it's not going away any time soon and it probably gets harder to ignore as time goes on. You want to beat people up and you want to get paid to do it. So do it already. Another fight with GSP is off the table right now but Carlos Condit is available. Plus, there are other interesting fights at 170 as well, some of which may not involve spinning shit and the throwing thereof. So put down the bong, get off your ass, and get back in the cage already.

2. Legal MMA in New York - Seriously, why hasn't this happened yet? The sport is legal in every other state that Dana White pretends to care about. Every year it's the same thing. The New York State Senate passes a bill to legalize MMA and then the State Assembly looks at the bill and goes "Fugetaboutit" before it even gets to come to a vote. C'mon New York, whatsamatta? Do you hate fights? You sure like boxing and have no problem letting Glory hold kickboxing shows in Madison Square Garden. Do you hate money? Are you just run by antiquated codgers that have to answer to a highly moralistic and ignorant constituency, and the culinary union, and choose to condemn the sport without ever watching it so their stream of campaign contributions continue to flow and they won't have to look for work in November? I'm not gonna pretend to know all the inner workings of the New York political system but still, it's going to be 2014. Get with the program. I want to see guys like Chris Weidman and Jon Jones get the chance to fight in their own state. I can't wait for the day that Jones can drive to MSG and--oh shit. Jones has his driver's license back. LOOK OUT, EVERYBODY! THERE'S A MADMAN ON THE ROAD! SAVE YOURSELVES! WOMEN AND UTILITY POLES FIRST!

1. Some New Hardware for Big Rig - Johny Hendricks is coming for that UFC Welterweight Championship, and, with Georges St-Pierre choosing to step away from the sport and vacate his championship, the path to gold is even simpler now for Johny. All he has to do is get past Robbie Lawler at UFC 171 and the belt is his. That isn't to say that Lawler is an easy fight, and it's still mind-boggling that he'll be fighting for a UFC title in 2014, but Johny will be ready to do what he needs to and get the title that should be his right now. I'm usually not this big a cheerleader for fighters but with the year Johny has had, having a title fight he earned taken away from him and then the title itself taken away once he finally got the fight, he deserves this. The path he has marched down throughout his UFC career has made for an incredible story. It's rare when you get to see an elite fighter work his way up like we have seen with Johny. He has lived up to his potential. He has exceeded expectations on a constant basis. It's like something out of a movie. 2011 was the year people first took notice, 2012 was the year people realized he could be a contender, 2013 was the year people realized he could be champion, and 2014 will be the year that he becomes champion. I smell money. Somebody better option the film rights. And please keep Kevin James away from it.


---
YOUR TURN KNOW IT ALLS

List your Top Five for this week's topic in the comment section using the following format:

5. CHOICE: Explanation
4. CHOICE: Explanation
3. CHOICE: Explanation
2. CHOICE: Explanation
1. CHOICE: Explanation
Your heart is free. Have the courage to follow it…TO CSONKA'S TWITTER!

http://www.twitter.com/411wrestling
http://www.twitter.com/411moviestv
http://www.twitter.com/411music
http://www.twitter.com/411games
http://www.twitter.com/411mma

Have you checked out the Csonka Podcasting Network? If you haven't, you should We run anywhere from 15-20 shows a month, discussing pro wrestling, the world of MMA, the NBA, general sports, popular TV series of the past, bad movies, battle rap, interviews, MMA & Wrestling conference calls and more! Around 10 different personalities take part in the various shows, which all have a different feel; so you'll likely find something you like. All of the broadcasts are free, so go ahead and give a show a try and share the link with your friends on the Twitter Machine and other social media outlets! Running since May of 2011, there are currently over 450 shows in the archive for you to listen to.



Larry Csonka is a Pisces and enjoys rolling at jiu jitsu class with Hotty McBrownbelt, cooking, long walks on the beach, Slingo and the occasional trip to Jack in the Box. He is married to a soulless ginger and has two beautiful daughters who are thankfully not soulless gingers; and is legally allowed to marry people in 35 states. He has been a wrestling fan since 1982 and has been writing for 411 since May 24th, 2004; contributing over 3,000 columns, TV reports and video reviews to the site.
comments powered by