SPOTLIGHTS
What's Next 12.16.13: UFC on Fox 9 Aftermath
Posted by Robert Practor on 12.16.2013

Has Urijah Faber done enough to finally get himself back to a title shot? What's next for Demetrious Johnson after his devastating KO win? 411's Robert Practor discusses what's next coming out of UFC on Fox 9!

Hello again everyone and welcome to the column that breaks down What's Next! UFC on Fox 9 was a fun event highlighted by excellent performances from Flyweight Champion Demetrious Johnson and 'The California Kid' Urijah Faber. The main card also saw #1 ranked Featherweight Chad Mendes earn his fifth straight victory since falling in his first bid to Champion Jose Aldo, as well as Joe Lauzon halting his downswing with a decision victory. There's a lot to discuss so with that being said, let's get down to business, do what we're here to do, and map out...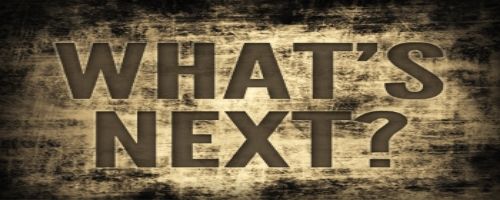 ---

Demetrious Johnson



Demetrious Johnson defeated top-ranked Flyweight Joseph Benavidez by knockout in the first round, shocking most everyone who thought that Johnson's primary paths to victory would be by Submission or a Decision, while a KO would be the challenger's most realistic scenario. "Mighty Mouse" earned his third straight successful title defense on Saturday with his second finish in a row and he has to have silenced the critics (myself included at one time) for his lack of finishing ability and killer instinct. Johnson clearly sits atop the Flyweight division and if he continues to improve, having performances like this one as well as his submission win over John Moraga, it only spells good things for the division as a whole as a viable entity in the UFC.

Now that Demetrious Johnson put a close to the rivalry between he and Benavidez, he will await his next challenge. Johnson comes across well as the respectful, fighting champion who is a company man and will fight whoever they throw his way. John Dodson had success in his fight against Johnson and looked fantastic at UFC 166 with a quick KO over Darrell Montague. Dodson is currently the highest ranked Flyweight behind the Champ and Joseph Benavidez and was scheduled to fight on this Fox card until injury forced him out. Though Dodson is the top contender in line, he will need at least one or two more wins before getting another shot at the strap. Ian McCall is next in the rankings but he is 1-2-1 in his last four and was beaten handily by "Mighty Mouse" in their last fight. John Moraga hasn't fought since losing to Johnson. That brings us to John Lineker.

John "Hands of Stone" Lineker has won four straight in the UFC, the past three of which have been TKO finishes within two rounds. It would certainly make sense for Lineker to be next for a title shot but what murkies the situation is the fact that the man can't seem to handle cutting weight. Lineker has missed weight three times, which has even lead to Dana White stating that he "probably would have a title shot" if he had made weight in his most recent fight. If Lineker smartens up and enlists the services of nutrition expert Mike Dolce to help him make weight properly, the UFC may give him the next title shot simply due to the lack of sensible challengers for Demetrious Johnson at this time. Should they decide to hold off on Lineker until he proves himself capable of making weight, the only other option would be Brad Pickett if he earns a victory over Ian McCall in March. Pickett is dropping down from Bantamweight and is one of only two men to have ever defeated Johnson, which makes this a sensible option. I am not entirely sold on the idea, though, seeing as Pickett has lost two of his last three. Also, with injuries to champs Cain Velasquez and Anthony Pettis, and the fact that the company loaded up the end of 2013, the first few months of 2014 are looking sparce as far as headliners go. UFC on Fox 10 looks to be the weakest Fox card yet, headlined by Benson Henderson vs. Josh Thomson and UFC 170 in Las Vegas is headlined by Rashad Evans vs. Daniel Cormier, with no title fight on the card. With Johnson earning a quick victory while taking virtually no damage, I envision the UFC pushing him for a quick return to the cage in the Spring. Johnson could headline the Fox card likely pencilled in for April, or possibly co-headline the Memorial Day weekend Pay-Per-View in May. With Brad Pickett not fighting until March, I don't see the UFC waiting until July-August for a potential Johnson-Pickett bout, so John Lineker may be the lucky recipient of all of these circumstances and be granted the next title shot.

What's Next: Demetrious Johnson vs. John Lineker - Flyweight Title


---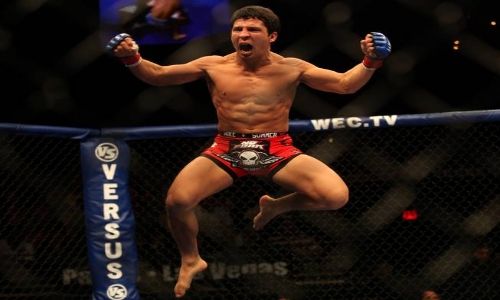 Joseph Benavidez



Joseph Benavidez has only tasted defeat in his career at the hands of two fighters, those being current Flyweight and Bantamweight champions Demetrious Johnson and Dominick Cruz. After suffering a vicious knockout loss to Johnson this past Saturday, the Team Alpha Male Flyweight finds himself in a tough spot. Similar to Junior dos Santos in the Heavyweight division, Benavidez is clearly the top fighter in his division behind the champion, whom he has lost to twice. Benavidez simply has to come to grips with the devastating loss, regroup, and come back strong, as he did after his first loss to 'Mighty Mouse', though this time will be tougher with no title shot anywhere in sight.

While Joseph Benavidez is clearly best suited at Flyweight, he has had success at Bantamweight in the WEC and a return to the division may be a path he should consider. At Bantamweight, despite being possibly a bit undersized, he will likely have a shorter route to a title shot than where he currently sits at Flyweight. Benavidez could very well move up to Bantamweight and take a couple fights against the likes of Michael McDonald and Raphael Assuncao and if his Team Alpha Male teammate Urijah Faber (more on him below) fails in his title shot in mid-2014, he could find himself next to take on Dominick Cruz or Renan Barao for the belt. Benavidez could also decide to stay the course at Flyweight for now and pick up some more wins while hoping Demetrious Johnson drops the belt, at which point he could find his way to another title shot, but I see a jump to Bantamweight as the best move for him at this time.

What's Next: Joseph Benavidez vs. Michael McDonald


---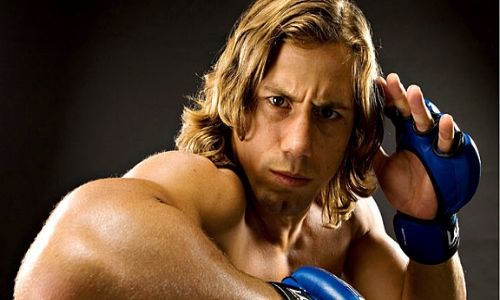 Urijah Faber



Urijah Faber continues to impress, this time demolishing #3 ranked Bantamweight Michael McDonald with relative ease. 'The California Kid' has been around for ten years yet keeps getting better and better, still able to find that hunger that many would be in danger of losing at a similar place in their careers. Faber has failed in many recent attempts at obtaining UFC gold, suffering losses to current Bantamweight Champion Dominick Cruz in 2011 and current Interim Bantamweight Champion Renan Barao in 2012. Since dropping a decision in a relatively poor performance to Barao, Faber has looked amazing, winning four straight fights, three of which were earned by choke.

Urijah Faber is a lock to receive a Bantamweight title shot against the winner of February's title unification bout between Cruz and Barao. Faber suffered a broken rib early in his title bout against Barao last year and that surely contributed to the loss. Faber is the only man to defeat Dominick Cruz and came out on the wrong end of a decision in their rematch in 2011, a fight which I scored for Faber. With the way Faber has looked in his recent fights, whoever comes out of UFC 169 with the title is going to have their hands full in their next title defense. After Faber's dominant win over McDonald, UFC President Dana White stated that "Faber's in this Vitor zone right now. The older he gets, the better he gets." White continued, "If you look at how good McDonald really is, and people were so excited for this fight, he literally shut Michael down the entire fight and finished him with a great performance." Faber's next move is clear, it's a shot at the Bantamweight Championship.

What's Next: Urijah Faber vs. winner of Dominick Cruz - Renan Barao (UFC 169) - Bantamweight Title


---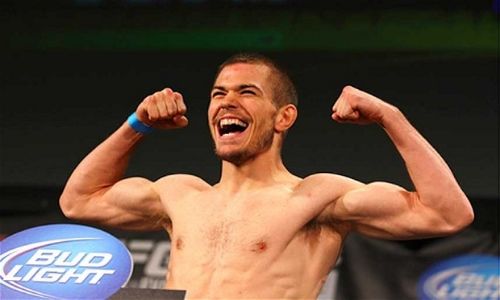 Michael McDonald



While Michael McDonald has lost two of his past three fights, those losses were to elite competition in Renan Barao and Urijah Faber, so it's nothing to be ashamed about. "Mayday" is only 22 years old and is sure to grow and improve and it's up to him to rebound and regroup. While a fight against the loser of the upcoming title unification bout between Dominick Cruz and Renan Barao is possible, I would like to see McDonald "get a break" so-to-speak from the elite competition he has been facing and given time to hone his skills. A fight against Iuri Alcantara would make sense as would meeting the loser of January's bout between TJ Dillashaw vs. Mike Easton.

What's Next: Michael McDonald vs. loser of TJ Dillashaw - Mike Easton (Fight Night 35)


---

Chad Mendes



I have given props to Chad Mendes many times throughout this feature and that has not changed. I currently have Mendes ranked #11 in my pound-for-pound rankings. 'Money' Mendes earned a decision victory over a game Nik Lentz on Saturday, putting him at 16-1 in his career, with his sole loss coming to current Featherweight champion and consensus top-3 P4P fighter Jose Aldo. Since getting knocked out in his fight against Aldo, Mendes has earned five straight victories, four of which were knockout. Mendes didn't look as good in this fight as he has in his previous victories but his post-fight interview revealed that he has been battling a bad sinus infection which obviously affected his training and cardio, which makes his victory over Lentz all the more impressive.

Many were calling for a title shot for Mendes before this fight with Lentz and now that he earned his fifth straight W, the Team Alpha Male (notice a trend here?) fighter has to be a lock to be next in line for the Featherweight title. Current Featherweight kingpin Jose Aldo is set to face Ricardo Lamas at UFC 169 in February, with the winner likely to meet Chad Mendes in the Summer. There have been rumblings of Aldo moving up to Lightweight for a while, as he cuts a lot of weight to make 145 and with a victory over Lamas he can certainly lay claim to clearing out the division. After Lamas, the featherweights closest to a title shot are Cub Swanson and the aforementioned Chad Mendes, both of whom Aldo has already defeated in vicious fashion, so one could not begrudge Aldo for deciding to move on to Lightweight to try to conquer that division. The good thing for Mendes is, if the Featherweight title is vacated, he would assuredly be one of the men to fight to crown the new champion anyway.

What's Next: Chad Mendes vs. winner of Jose Aldo - Ricardo Lamas (UFC 169) - Featherweight Title


---


- Nik Lentz: vs. Clay Guida

- Joe Lauzon: vs. winner of Donald Cerrone - Adriano Martins (UFC on Fox 10)

- Edson Barboza: vs. winner of Jim Miller - Fabricio Camoes (UFC 168)


---




Reader Responses


I will be featuring your comments and offering up my responses. Make sure to add a comment about anything and everything and see it showcased here in the next edition!

The last column broke down the aftermath of UFC Fight Night 33.

Voice of Logic responded to my idea of Mark Hunt vs. Roy Nelson being next:
Hunt vs. Nelson makes more sense for Roy than it does for Hunt at this point. Hunt's stock is on the rise after that performance. I don't think the loss to JDS hurt his standings that much, as nobody expected him to win. Nelson is clearly on a downswing right now, considering he has dropped two straight, and only won 4 of his last nine fights. I don't know who would make a good opponent for Hunt, but I feel outside of being a fun brawl, featuring two big boys, the fight with Nelson doesn't make much sense for him right now. Maybe a fight with Stipe Moicic?

Thanks for your comment. I understand that Hunt-Nelson doesn't make the most sense in the world, as you are correct in saying Hunt is on the rise after his epic fight with Bigfoot, but there are a couple reasons for believing this fight could still happen. Hunt-Bigfoot was officially a draw, and while it was an amazing fight, at least he is not coming off a win en route to meeting someone coming off of a loss. In their past two fights, that makes Nelson 0-2 while Hunt is 0-1-1, so technically it works. Also, Hunt-Nelson has been a bit of a fun dream match for many for a long while now, and I believe it would be a worthy follow-up to the Bigfoot fight. Lastly, what other options are there for Hunt's next fight? We don't know how long Hunt will be out due to his broken hands, but looking at the current Heavyweight landscape, he won't be matched up against Cain Velasquez or Fabricio Werdum, or Travis Browne or Josh Barnett. You mentioned Stipe Miocic as a possibility. Miocic is set to fight Gabriel Gonzaga at UFC on Fox 10 in January and while the winner of that fight would make sense for Hunt's next fight, I still feel the Nelson fight would be better, bigger fight.

justinball offered his thoughts on a few matters:
While Hunt vs Silva was awesome, I don't really want to see an immediate rematch. I think the draw was perfect and a rematch would slightly tarnish that for me, because we all know rematches don't live up to the hype most of the time. You never know, but I'd like to see both move on, and you could just book the rematch later when both inevitably lose. On a similar note, I think maybe those 2 judges didnt wanna give the fight to Silva in Hunt's backyard so that's why they gave the 10-8 final round. It doesn't matter I guess, cuz we've seen worse decisions and this worked out for everyone. Also, I'd rather see Hunt vs Nelson. I'm sure there's an up and comer out there Bigfoot can fight in the meantime.

Thanks for sharing. We are in agreement here and what you said makes sense, that rematches tend to not live up to the original. I really want to see Hunt-Nelson but I'm not sure how Hunt's broken hands will affect things. As for options for Bigfoot, he could fight the loser of Travis Browne / Josh Barnett, the winner of Stipe Miocic / Gabriel Gonzaga, or possibly even Soa Palelei.

Wandy is Shogun's mentor so if there's ever 1 guy I doubt he'd fight besides Ninja, it would be Silva. I did always wanna see Shogun vs Spider tho. Anyway, I don't see Bader beating Davis so that fight would be just another setback for Bader. Davis is obviously a fringe top 5 guy, but who does he fight if not Bader? I really have no clue but he needs a fight asap so I wouldn't be surprised at that. I'd like to see the long-awaited Shogun vs Lil Nog rematch.

I'm not sure if the 'Spider' you mention is Anderson Silva or someone else that I am missing. Anderson Silva vs. the Shogun Rua from the Pride days would've been something special, but it is obviously not something that will ever happen now… We may very well end up seeing Shogun vs. Phil Davis as discussed, because it looks like Ryan Bader will be out for some time. As I stated last week, Phil Davis needs to be booked for a fight and I continue to be surprised to see him sit on the sidelines with no fight in sight. Bader-Davis may have been the fight they made, but with Bader out, it makes the Shogun-Davis fight the most realistic option at this time. Shogun-Nog makes sense as well if Nog ever decides to stay healthy and fight.

Btw, I think Pena could have her next opponent in Bethe Correia. I did think Kedzie won that fight but oh well. Maybe 1 of them will fight Jessica eye next. All I know is the UFC's womens division is getting stronger at a good pace which is great.

I agree. The latest news of TUF 20 featuring the introduction of the Women's Strawweight division is great stuff as well.


---




Closing Words



There you have it ladies and gentlemen. Who is next in line for Demetrious Johnson? Might John Lineker be granted a title shot despite his issues with making weight? Would Brad Pickett be deserving of that opportunity? How do you think Urijah Faber will fare against Dominick Cruz or Renan Barao this time around? Any other thoughts, comments, or questions, please feel free to comment below! Reader feedback in the comments section will be featured in the next edition of What's Next!

Due to holiday travels, there will be no feature next week, but be sure to check back on Monday December 30th as we will examine the aftermath of the huge UFC 168 event featuring Chris Weidman vs. Anderson for the Middleweight Title and Ronda Rousey vs. Miesha Tate for the Women's Bantamweight Title! The next edition will be extra special as I will offer up my thoughts on what's next for the UFC, it's fighters, and championships in 2014!

Until then, we'll see you next time when we try to map out What's Next
comments powered by