SPOTLIGHTS
MMA's 3R's 12.19.13: UFC on Fox 9 Edition
Posted by Jeffrey Harris on 12.19.2013

From Demetrious Johnson's knockout win over Joseph Benavidez and Urijah Faber's submission of Michael McDonald to Cody McKenzie's bizarre behavior and more, 411's Jeffrey Harris breaks down the Right, the wRong and the Ridiculous of UFC on Fox 9!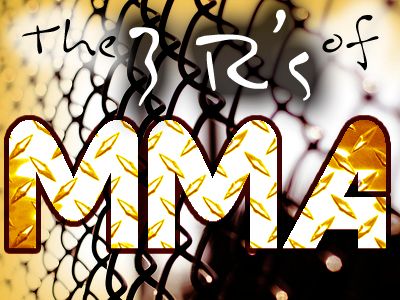 *The Column Concept*
Greetings loyal readers and welcome back to a brand new edition of The 3R's of MMA. The rules and format are still the same as I will be taking a look at the Right, the wRong, and the Ridiculous in the MMA world. The Right will be about the good to great fights or positive news items for the week or big fight announcements. The wRong will be the bad fights, showings or performances, and bad fight bookings. And the Ridiculous will be the worst of the world of MMA.

The 411 Ground and Pound Radio Show was back this week to review UFC on Fox 9



The UFC had their final Fox TV card with UFC on Fox 9. Demetrious Johnson defended his title for a third time with an incredible knockout on Joseph Benavidez. So let's get to it.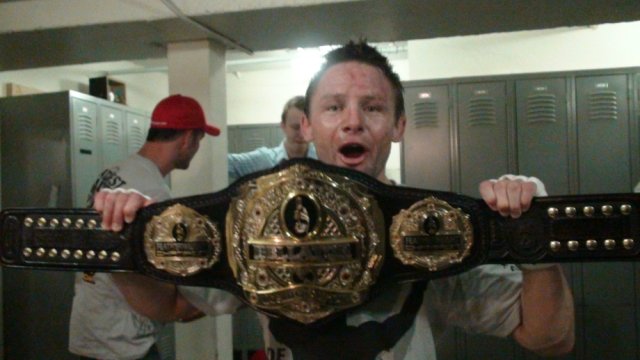 THE RIGHT:


Demetrious Johnson vs. Joseph Benavidez: Here he comes to save the day! It was a great night for Demetrious "Mighty Mouse" Johnson, getting a first round knockout against Joseph Benavidez in their main event flyweight title bout at UFC on Fox 9. Johnson defended his title for the third time in 2013. Not only that, he silenced many of his critics with the knockout, starching a guy who had never been knocked out before in his career. Their first title bout in 2012 was a close split decision. This fight is everything I love about MMA and why MMA is my favorite sport. Going into this fight, nobody predicted a Johnson knockout win. If anything, we all thought Benavidez would be the one likely to finish the fight if anything. Johnson hadn't knocked anyone out in several years. After this fight, I labeled Johnson as the fighter of the year. Here is why. He's the only UFC champion who defended his belt three times this year. Say what you want about the depth of the flyweight division, but Benavidez was a contender in two weight classes. He was arguably in the top 3 or 5 of bantamweight when he moved down to flyweight. Benavidez had never been finished in his career going into this fight. He'd never been finished in his career before. John Moraga? He was 12-1 with his only career loss being to another contender in John Dodson. Moraga had similarly never been finished before either, and Johnson submitted him in a fight he was dominating. Johnson was also another tough competitor and made it to the title level in a higher weight class as well. Now, provided Chris Weidman beats Anderson Silva a second time at UFC 168, he's got a good argument as well. But that has yet to happen. For Benavidez, this is a devastating loss. He's now 0-2 in UFC title bouts against the same guy, meaning it will be tough to earn another rematch. He's now lost his three major career title fights, and that's got to be hell for his psyche. The loss also establishes Team Alpha Male as the record holder as the worst performing stable in UFC title fights in MMA history. They are now 0-5 in UFC title fights from 2011 to 2013.


Demetrious Johnson knocked out Joseph Benavidez at UFC on Fox 9. It was his third successful title defense of 2013.

Urijah Faber vs. Michael McDonald: It was a night of mixed results for Team Alpha Male, but Urijah Faber got the job done in impressive fashion against top ranked bantamweight Michael McDonald, submitting him in the second round. The show was starting to drag with a lot of decisions, so Faber picked things up with the finish. McDonald looked a little flat here, and Faber looked sharper and impressive as ever. With this win, Faber has now won four straight fights since the loss to Renan Barao. Three of those wins were by submission, and he's defeated two former title contenders in Scott Jorgensen and Michael McDonald. So with that, he really is the next feasible contender at bantamweight no matter what anyone says. He's the No. 2 guy behind Barao right now, and he likely faces the winner. But man, what would happen if Team Alpha Male came up short in yet another UFC title bout? Do they really want to be known as the most losing UFC title stable in the sport? That can't be good for business.


Urijah Faber submitted Michael McDonald at UFC on Fox 9.

Danny Castillo vs. Edson Barboza: It was a disappointing night for Castillo. This was an important fight for him, and the first round of this fight was probably the best round of his UFC career. He completely dominated Barboza, nearly submitted him, and almost knocked him out more than once. Unfortunately, it was not enough as he gassed after the first round, and Barboza came out to take over in the last two rounds to get a majority decision victory. Many believe this fight should've been scored a 10-8 in the first round in favor of Barboza and a DRAW overall. Unfortunately, MMA judging and scoring being what it is, judges rarely seem to hand out 10-8 scores for rounds. The first round of this fight is the perfect example of what a 10-8 looks like. Barboza virtually had no offense, and he was almost finished more than once. This was a 10-8 round. The only argument I see for this fight not being a draw is if you want to say, "OK, maybe round 2 was a marginal 10-8 for Barboza." The problem is, far too often in MMA do we see marginal 10-9's and dominant 10-9's. So if the first round of this fight couldn't be a 10-8, than what can? The fight rightfully did earn Fight of the Night honors. Barboza did show a lot by hanging on and using his dynamic striking and kicks to dominate the rest of the fight. However, I suspect how successful he can be at the elite level with his first round performances here and against the likes of Jamie Varner.


Edson Barboza edged out Danny Castillo in a majority decision at UFC on Fox 9.




THE wRong:

Chad Mendes vs. Nik Lentz: Honestly, I wasn't expecting fireworks here really, and the fight wasn't terrible. But, based on his recent performances, I did expect more out of Chad Mendes. Lentz talked a big game ahead of this fight, and despite being dominant and undefeated at featherweight in the UFC, he failed to really show an evolution in his game here at all. Mendes had a strong showing in the first round, but in the second he clearly slowed down and it looked like he was basically coasting the rest of the fight until he landed that nice flying knee in round three. Mendes blamed his poor performance on having the flu. He didn't't want to take antibiotics because he feared it would make him even more sluggish for the fight. So in defense of Mendes, despite his excuse, he still won and got his fifth win here over another top 10 fighters. He's feasibly the next contender at featherweight after Jose Aldo vs. Ricardo Lamas. Four of the five wins were knockouts. There's also Cub Swanson, but he is a fighter Mendes already beat previously. Lentz didn't look impressive at all as he had a tired and wide open Mendes that was there for the taking. Mendes was able to take him down whenever he wanted. He had some good defense on the ground, but other than that it was reminiscent of his loss to Mark Bocek. He's a wrestler who when he gets taken down is virtually powerless and doesn't pose much of a threat at all. Mendes was constantly dropping his hands, looked tired and slow, and Lentz still had nothing for him and almost got finished after a knee strike in the third. For Mendes, if he can't get the next title shot there are still other guys he can fight such as Chan Sung Jung (if he heals up) or Dustin Poirier.


Chad Mendes defeated Nik Lentz by decision at UFC on Fox 9.

Joe Lauzon vs. Mac Danzig: Again, not a terrible fight, but basically a one-sided beatdown by Lauzon. Lauzon more or less deserves a pass as this marks the first time he's ever one by decision in his career. Mac Danzig loses his third straight fight here and his eighth UFC overall. In his UFC tenure, Danzig has lost three fights in a row twice and is 5-8 overall, so he likely gets cut with this loss. I like Danzig, and he did get the short end of the stick for a couple of his fights (against Matt Wiman). At the same time, he looked flat and lost some fights he probably could've been able to win. He was given a lot of chances and opportunities to prove himself. He started out strong, getting a win over Mark Bocek, but since then his run in the Octagon has been mediocre. Credit to Lauzon for aggressively going for the submission, but not quite being able to finish it off, which made the fight a bit tedious.




THE RIDICULOUS:

Cody McKenzie vs. Sam Stout: Former TUF contestant Cody McKenzie reportedly came to the arena without his gear, including shorts and a mouthpiece. So he ended up wearing basketball shorts with pockets and the price tag still attached. He scribbled on his Alaska area code. During the fight, Herb Dean spotted the price tag and tore it off. It was an embarrassing moment. Reports indicate that McKenzie apparently just doesn't care, and Dana White has hinted that he's done this before. Apparently the people who check out fighters and approve them before they walk out missed this, which is bad. McKenzie is a grown man and an adult, and he should know better. The UFC should cut him after an awful performance like that and clearly not caring enough about his job to bring his gear to the fight. I'm not sure of his wellbeing, but him having drug or alcohol problems would not surprise me. How can you just forget to bring your fight gear or not care?



Cody Mckenzie's "fight shorts" for UFC on Fox 9.


That's it for the R's. But what else is going on at 411mania.com with yours truly, the 411mania Jack of All Trades?

Check out my movie review of the latest installment of The Lord of the Rings movie franchise with, The Hobbit: The Desolation of Smaug.

Also check out my turn at last week's 411 Movies/TV Fact or Fiction.



* TWITTER *
* http://www.twitter.com/411mma *
* http://www.twitter.com/411wrestling *
* http://www.twitter.com/411moviestv *
* http://www.twitter.com/411music *
* http://www.twitter.com/411games *
comments powered by