SPOTLIGHTS
MMA's 3R's 12.26.13: Silva's Failed Drug Test, UFC 171, More
Posted by Jeffrey Harris on 12.26.2013

From Antonio Silva's failed drug test and new fights for UFC 171 to the first-ever all-female season of The Ultimate Fighter and more, 411's Jeffrey Harris breaks down the Right, the wRong and the Ridiculous from the week in MMA!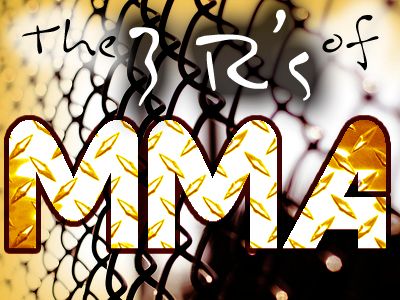 *The Column Concept*
Greetings loyal readers and welcome back to a brand new edition of The 3R's of MMA. The rules and format are still the same as I will be taking a look at the Right, the wRong, and the Ridiculous in the MMA world. The Right will be about the good to great fights or positive news items for the week or big fight announcements. The wRong will be the bad fights, showings or performances, and bad fight bookings. And the Ridiculous will be the worst of the world of MMA.

The 411 Ground and Pound Radio Show was back this week to preview UFC 168:



And so here we are dear readers. Another year comes to a close, and this marks the last MMA's 3R's for 2013. Since this week was free of events, I wanted to look at a couple stories that just feel through the cracks last week. So here we go.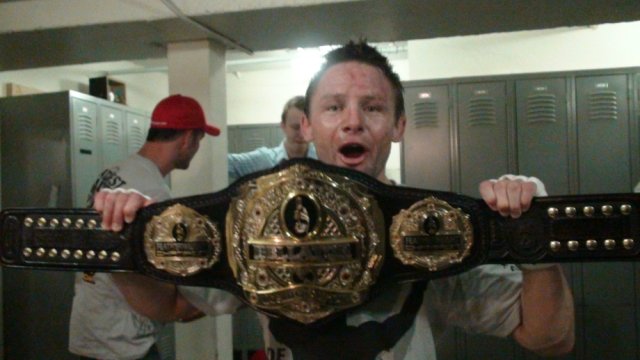 THE RIGHT:


Johny Hendricks vs. Robbie Lawler set for UFC 171: So this fight was announced recently and is happening as a result of Georges St-Pierre vacating the belt and taking a leave of absence from MMA. All things considered, I love this matchup. It's a fresh matchup. It's not a rematch. Both guys hit hard and love to swing leather. Lawler has looked much-improved since he returned to the UFC, and he's definitely earned this shot. He beat the guy many anointed as the next contender and potential champion in Rory MacDonald. Hendricks is seen by many as the uncrowned champion after the fight with Georges St-Pierre, so that makes the fight pretty relevant.



Robbie Lawler is scheduled to fight for the vacant UFC welterweight title at UFC 171.

Carlos Condit vs. Tyron Woodley set for UFC 171: This fight was also announced last week for the upcoming UFC 171 card in Dallas, and it will be the co-main event. Some bemoaned this fight, but honestly I like the matchup. You can argue that Carlos Condit could've been in the vacant welterweight title bout. However, he's still 1-2 in his last three fights. Condit's original opponent for UFC on Fox 9, Matt Brown, was injured. Nick Diaz, a fighter who is basically retired, turned down a rematch with Condit. Diaz really didn't deserve a fight against Condit anyway. Everyone else in the top 10 is pretty much busy right now. Is this a risky fight for Condit? Yes, it is. Is this fight arguably a tougher matchup for Condit than say Matt Brown due to Woodley's wrestling background and skills? Arguably. But Condit's last two major losses were due to a result of wrestling and takedowns. So let's see if Condit has improved his takedown defense and can handle that part of the game any better. Woodley can be an entertaining fighter, but his performances tend to be hit and miss. Still, I like that Carlos Condit will be fighting in my home state in March.



Carlos Condit will now face Tyron Woodley at UFC 171.

TUF 20 – all women for the first the inaugural women's strawweight title: So in another exciting move, the UFC announced that they've acquired the contracts of 11 female fighters from Invicta FC, and they will all be competing for the next season of The Ultimate Fighter. The upcoming 20th season of the show will not only be the first ever all women's season of the show, it will also be the first time a UFC champion will be crowned at the end of the show. The tournament will determine the first ever UFC strawweight champion. A lot of the fighters UFC has picked up are fun fighters I love to watch and will be happy to see get a chance in the UFC. All the women are going to be getting some automatically bigger paydays now. Some of them have struggled to make it to the big stage for years, and this is symbolic of their hard work paying off. The women were the highlight of TUF 18, so the UFC has done a great job of supporting women's MMA. And now they are starting another division. I'm very much looking forward to seeing Felice Herrig and Bec Hyatt fight on the show.



Felice Herrig will be among the women competing for the inaugural UFC women's strawweight title on the upcoming 20th season of The Ultimate Fighter.

UFC 168: Best Friends promo: YouTube user FreeFights4You posted his latest fan made (?) promo, this one a featuring the women's bantamweight title bout at UFC 168 between Ronda Rousey and Miesha Tate. It's edited like a quirky comedy movie trailer complete with lots of Ronda Rousey swearing. This wasn't as funny as the Miley Cyrus/UFC/Joe Rogan/Mike Goldberg mash-up, but it's very well done.


Ronda Rousey vs. Miesha Tate is set for UFC 168.

Don Frye's UFC 168 Fight Predictions: So this is apparently the first in a series of Don "The Predator" Frye making his personal fight predictions for UFC event, and here he delivers his picks for the UFC 168 main card bouts. Besides the odd and dated Family Guy reference, this was actually pretty awesome and hilarious. Despite his claims early in the video, Frye's rants are actually pretty tame. Still, if you have some time give this video a look. Frye with his gravelly voice and perfect facial expressions totally nailed this.


Don Frye gives his fight picks for UFC 168.




THE wRong:

Antonio Silva Fails UFC Fight Night 33 drug test, sues doctor: In some unfortunate news recently, we learned that Antonio Silva failed his UFC Fight Night 33 drug test. Silva was using TRT treatment for the fight and was approved for a therapeutic use exemption. He was testing ahead of the fight, and everything appeared alright, so a TUE was granted. However, his post-fight drug test showed elevated levels of testosterone which isn't allowed. So as a result, the fight on his half shows as a no contest on his record. He also loses his $50,000 Fight of the Night Bonus (which at least now goes to Mark Hunt, who collects $50,000 as a result). However, this has now escalated as Bigfoot has expressed that he plans to sue Dr. Marcio Tannure and has put the blame of his failed drug test on him. I don't see Bigfoot getting anywhere with that lawsuit. This is his second failed drug test. As a fighter, ultimately the responsibility of whatever goes into his body fails on him. The risks and issues with TRT are well-documented and well known at this point. Multiple fighters have had issues over this and been suspended or even lost their job as a result of using TRT and it causing their testosterone levels of being over the allowed limits. A doctor's recommendation is nothing more than that, a recommendation. As such, the responsibility falls on Silva for using the TRT and his failed drug test. Previously, Silva's manager Alex Davis claimed that a fighter like Silva should be allowed to use TRT because of his medical issues and agromegaly. Well he used it and technically still abused the treatment. Personally, considering we are finding out how so many fighters are coming out with "elevated testosterone levels," it's hard to believe they are using testosterone the way doctors intended. It's very suspicious. For Silva, this sort of sends that time he said Overeem was "grown in a pharmacy" right back at him. Also, one questions if his needing TRT is a result of having low testosterone due to his medical issues or because he previously was using a horse steroid.


Antonio Silva failed his UFC Fight Night 33 drug test. He's been suspended for nine months.
THE RIDICULOUS:

Drugs found in Shane del Rosario's system following death: The late fighter Shane del Rosario's cause of death was announced by the Orange County Coroner as "anoxic encephalopathy, ventricular fibrillation and Long QT Syndrome." However a urinalysis also detected trace amounts of cocaine, opiates, and THC. These were listed as "other significant conditions contributing to death but not resulting in the underlying cause." No autopsy was performed on Shane del Rosario. I'm not here to stand in judgment of Shane del Rosario. By all accounts, he was a good man, and his death is tragic, especially at such a young age. However, the reaction I've seen over this report is quite confusing. While it might not have been the direct cause, mixing opiates and cocaine could not have been good for Shane del Rosario's heart and it likely could've triggered his heart attack and cardiac arrest. But for fans to blame the media over this story as they have is silly. These results are public record, and not only that, they are the truth. If young, healthy people are dying before their time, heads should not be put in the sand as the cause. When someone like Shane del Rosario gets a heart attack at 30, it sounds strange. And it is hard to believe the drugs did not play a large role in his untimely demise.


That's it for the R's. But what else is going on at 411mania.com with yours truly, the 411mania Jack of All Trades?

Check out my movie review of the latest installment of The Lord of the Rings movie franchise with, The Hobbit: The Desolation of Smaug.

Also check out my movie review of the tremendous historical Disney drama, Saving Mr. Banks.

I recently got the chance to interview the great director and animator who has worked on such great shows as Metalocalypse and The Venture Bros., with Jon Schnepp.

And in DVD/Blu-ray, check out my official review of the amazing 50th Anniversary special for the Doctor Who franchise with Doctor Who: The Day of The Doctor.



* TWITTER *
* http://www.twitter.com/411mma *
* http://www.twitter.com/411wrestling *
* http://www.twitter.com/411moviestv *
* http://www.twitter.com/411music *
* http://www.twitter.com/411games *
comments powered by