SPOTLIGHTS
What's Next 12.30.13: UFC 168 Fallout
Posted by Robert Practor on 12.30.2013

Does Chris Weidman have legitimacy following his win over Anderson Silva due to Silva's broken leg? Where does Silva go from here? Who should Miesha Tate face after losing to Ronda Rousey? 411's Robert Practor takes a look!

Hello again everyone and welcome to the column that breaks down What's Next! UFC 168 on Saturday night was an event that we are unlikely to ever forget. The greatest fighter of all-time may never fight again. With the events surrounding the past two pay-per-view events, the UFC is going to be fighting an uphill battle heading into 2014. Without their two (arguably) best fighters and biggest box office draws Anderson Silva and Georges St. Pierre, things are going to be a lot different for the company. This will be a large feature this week as we will not only look at the fights to make after UFC 168, but we will also discuss some of the biggest stories of 2013 and what we can expect in 2014. There's a lot to talk about so with that being said, let's get down to business, do what we're here to do, and map out...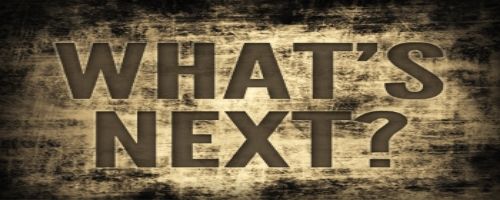 ---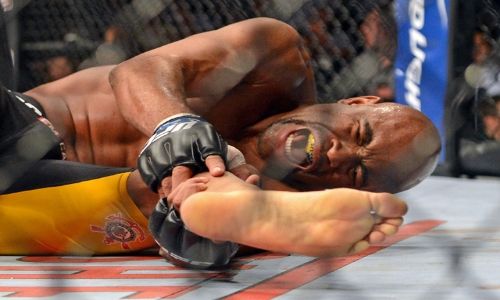 Anderson Silva



I cannot describe the wave of emotions that I felt upon watching Anderson Silva shatter his leg and fall to the mat, writhing in pain. It is just not fair. Seeing Anderson Silva go out the way he did would be akin to Michael Jordan in his prime coming down from a dunk during an NBA finals game and shattering his leg, ending his career. Anderson Silva, as the greatest fighter in the history of this sport, should not go out in such a gruesome manner, no one should. As for the Silva-Weidman rivalry, we were cheated out of receiving closure. Weidman and Silva were also cheated out of it. The first fight left so many people wondering, doubting, and questioning if Weidman was the better fighter, if Silva beat himself with his showboating actions, and if the greatest fighter of all-time was now beginning his decline. There were fears that we would not see a rematch. We were all overjoyed when news was announced that the rematch would indeed happen. We would have all our questions answered.

Well, now that we witnessed the rematch, we still don't have that feeling of closure. Chris Weidman hit 'The Spider' with a big right hand to the side of the head in the first round, almost knocking him out cold. Silva was able to defend himself and stay in the fight but I wish he was knocked unconscious. I wish the fight ended right there. If that was the case, Weidman would have no doubt surrounding his abilities and status as the best Middleweight in the world. We would know, without a shadow of doubt, that Silva's best days were behind him and he was simply no longer leaps and bounds above all his peers. And most importantly of all, Anderson Silva wouldn't have had to endure the horrific injury to his leg. I cannot begin to comprehend the feeling of your leg snapping in half at the shin like that and I also cannot imagine having your career likely end in such a manner out of your control. It was just an awful, awful thing to happen and a horrific and surreal scene.

Silva was immediately rushed into surgery. The UFC's orthopedic surgeon, Dr. Steven Sanders, inserted a metal rod into Silva's left tibia. Silva also had a broken fibula, which was stabilized, not requiring surgery. Silva's recovery time is reported to be between three and six months, which is crazy to hear. I'm glad to hear that it appears to have been a clean break with no ligament damage, which is about the best to be hoped for considering what happened. Silva needs to focus solely on his frame of mind, getting home, and resting up. That is most important. That being said, the MMA world will still wait to see if Silva is able to come back from this, if he even has the desire to do so. He has more than enough money and options to retire comfortably and enjoy the fruit of his labors and the physical and emotional trauma from this ordeal could mean he calls it quits. He could also rest up for six months or a year and when he's close to being healed, have those questions in his mind if he still has it, still has the desire to compete, and decide to give it one more go and embark on one of the biggest comebacks in the history of all of sports. The fact that he is 38 years old makes this scenario a stretch, at best. From all accounts, Anderson Silva is a great man, I wish him nothing but the best and hope that he is able to find health and physical and emotional strength during his recovery.



---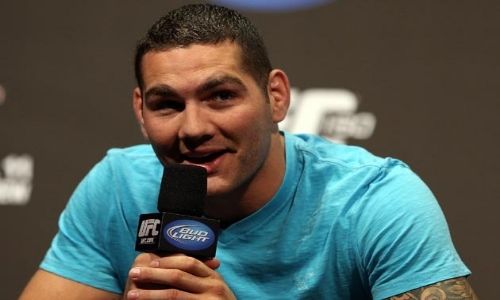 Chris Weidman



As I stated above, the unfortunate events surrounding Anderson Silva's injury robbed Chris Weidman of closure. After defeating Silva at UFC 162 in July, fans considered the outcome a fluke and chalked it up to Silva defeating himself due to his showboating and clowning around. The rematch at UFC 168 this past Saturday was designed to, as the event was marketed, "leave no doubt." We would know once and for all whether Silva did, in fact, beat himself last July, or whether he was beginning to decline as he aged and Chris Weidman was simply the better fighter. With Silva's horrific injury in the second round bringing the fight to a halt, Weidman is once again left with a cloud of doubt surrounding his status as the UFC Middleweight Champion.

To Chris Weidman's credit, he dominated Silva for the entire first round this Saturday, and he also won the first round in their first battle. The thing about it is, though, that the second round has traditionally been where Silva turns it up, stuffs takedowns, finds his range, and turns the fight in his favor. In the first bout in July, Weidman appeared to be slowing down and Silva could have done some serious damage if he fought with an actual sense of urgency. In the second round of this Saturday's fight, Silva came out the aggressor and looked to bring the fight to Weidman until the champ checked a kick, causing Silva's leg to break. We will never know if Silva would have been able to find his stride like he has done so many times before, or whether Weidman would have continued having success en route to a decisive victory, and that is a shame.

Regardless, Chris Weidman is the UFC Middleweight Champion, has two straight victories over the man regarded as the greatest mixed martial artist of all-time, and now must set his sights on his next challenge; Vitor Belfort. 'The Phenom' has been on an absolute tear in 2013, making a case for being considered Fighter of the Year by earning three straight (head kick!) knockouts over top competitors in Michael Bisping, Luke Rockhold, and Dan Henderson. Weidman was viewed as the underdog in his first title defense this past Saturday and I would not be shocked to see him pegged as the underdog again when he faces Belfort. I was more impressed with Weidman's performance this time than I was after his first fight with Silva, but I still feel he will fall when he meets Vitor Belfort. Either way, Weidman plans on having his knee scoped and assuming there's no major damage, we could see this fight as soon as UFC 173 on Memorial Day weekend in May.

What's Next: Chris Weidman vs. Vitor Belfort - Middleweight Title


---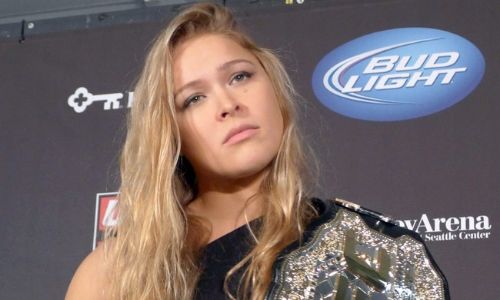 Ronda Rousey



Ronda Rousey looked absolutely fantastic as she successfully defended the UFC Women's Bantamweight Championship against Miesha Tate. Give Miesha Tate credit for dragging the champ out of the first round for the first time in her career, but Rousey just completely dominated Tate throughout the entire fight. Rousey landed 134 total strikes to Tate's 28 and was successful with 6 of her 8 takedown attempts. Her ability to repeatedly land those judo throws on Tate was a sight to see. Finally, the fight ended in pure 'Rowdy' fashion, as the champ secured her patented arm-bar in the third round, causing the tapout.

Immediately after the fight, Miesha Tate offered a handshake to Rousey to which she brushed her off and walked away, drawing an eruption of boos from the sold-out crowd in Las Vegas. That act, along with the rivalry with Tate and how she came across throughout her time as coach on The Ultimate Fighter 18, has placed Rousey in the role of villain. Rousey is clearly okay with that and it may be just what the UFC needs. In just a month's time the UFC has now lost their two biggest stars and top pay-per-view draws in Anderson Silva and Georges St. Pierre and are in dire need of new, marketable stars, of which Rousey fits perfectly. Rousey's UFC debut drew an estimated 500,000 PPV buys. UFC 168, co-headlined with the huge Weidman-Silva rematch, likely drew around a million buys. Ronda Rousey has a lot of momentum and when you combine that with the newfound "heel" role she has been placed in, as well as the fact that she will soon be on the big screen in many big movies including The Expendables 3 and Fast & Furious 7 and she is likely to be the UFC's next biggest star.

It was announced at the post-fight press conference that Rousey will make an incredibly fast turnaround as she will main event UFC 170 in less than two months against Sara McMann. Rousey and McMann have history together, as McMann was a teammate of Rousey's in the 2004 Olympics. While Rousey won an Olympic medal in Judo, McMann holds one in wrestling. McMann is 7-0 in MMA and her wrestling, along with solid striking skills make her a strong challenge to the champion. Rousey will hope that the quick turnaround works to her advantage and if she can get past McMann in February, she will then take a break to rest up and possibly film another movie, and return towards the end of the year against Cat Zingano.

What's Next: Ronda Rousey vs. Sara McMann - Women's Bantamweight Title - UFC 170


---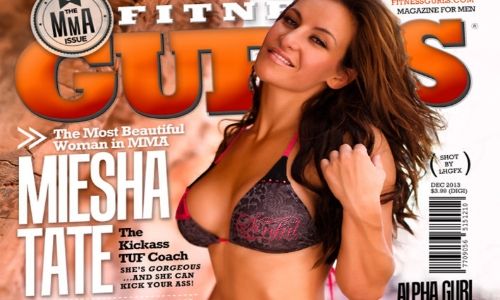 Miesha Tate



Miesha Tate deserves credit for hanging tough and pushing Ronda Rousey past the first round for the first time in her career, landing a takedown and some good strikes in the first round, although still ultimately succumbing to Rousey's patented armbar. The former Strikeforce Women's Champion is now just 1-3 in her past four fights, two of which came against Rousey. Miesha also was finished by Cat Zingano at TUF 17 Finale in April. Despite losing both of her fights since entering the UFC and falling to Rousey twice in title fights, Tate is still a top-end woman fighter and a fan favorite and has a future in the company. 'Cupcake' will now have to hope to regroup and get back on the winning trail. Fights with Liz Carmouche, Sarah Kaufmann, and Jessica Eye would all be logical moves.

What's Next: Miesha Tate vs. Liz Carmouche


---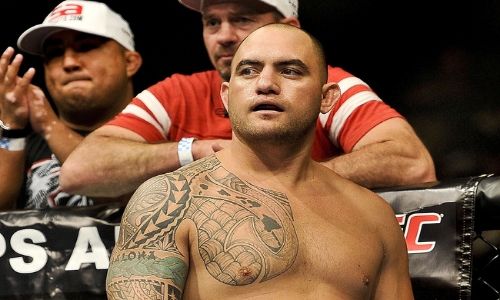 Travis Browne



Travis Browne earned a surprisingly quick victory over grizzled veteran Josh Barnett this past Saturday, landing a hard knee to the face of Barnett as he attempted a takedown, and following it up with those sick elbows to the side of the head that we've seen from him before. Travis Browne is on a heck of a roll, as he had earned three straight first round KO's since suffering his lone defeat to 'Bigfoot' Silva last year, a loss which is a technicality as Browne suffered a hamstring injury during that fight. Browne now moves to 16-1 and is one of the top prospects in the Heavyweight division. Enter Fabricio Werdum. Werdum was set to face Cain Velasquez for the Heavyweight Title but with the champ out until at least Fall of 2014, Werdum will now have to take another fight. Browne-Werdum is a big fight for the Heavyweight division and will provide us with a clear #1 Contender upon Velasquez' return.

What's Next: Travis Browne vs. Fabricio Werdum - #1 HW Contender


---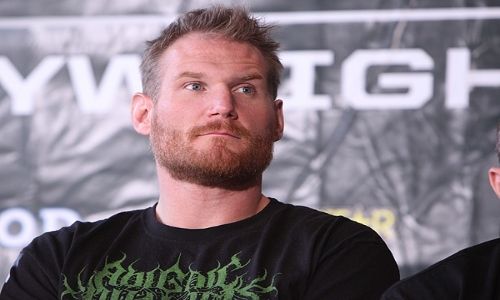 Josh Barnett



Josh Barnett entered UFC 168 as the betting favorite over Travis Browne, as many figured his grinding style and experience would lead him to a victory over the up-and-coming heavyweight. Unfortunately for Barnett, Browne was able to stuff his takedown attempts and land a sick knee to the face, followed by a multitude of elbows to the side of the head, resulting in Barnett suffering his first TKO loss in almost 13 years and the second ever in his 40 fight career. The UFC's Heavyweight division, while not as bad as it has been in the past, is still shallow enough that Barnett could work his way back into title contention with a couple wins. As for who he faces next, there are a lot of options. A fight with Junior dos Santos is possible if 'Cigano' isn't matched with Alistair Overeem pending the result of Overeem's next fight. A battle against fellow veteran Antonio 'Big Nog' Nogueira would be fun, as would a fight with Roy Nelson. Barnett could also be used as a test for either Gabriel Gonzaga or Stipe Miocic. Many are pegging Big Nog to fight Roy Nelson in the Spring, but as I've said before, I want to see Nelson vs. Mark Hunt. Barnett and Big Nog have fought twice before, each holding one victory, so a rubber match between the two sounds like a solid idea.

What's Next: Josh Barnett vs. Antonio Nogueira



- Jim Miller: vs. Edson Barboza

- Dustin Poirier: vs. Dennis Siver

- Uriah Hall: vs. Clint Hester


---

As promised, we will be taking a look at what's next for the UFC in 2014. Before we bust out the ol' crystal ball, let's reminisce with some of the biggest moments of 2013.



Women in the UFC


Ronda Rousey led the charge for women entering the UFC. Dana White had long publicly held the belief that women would never fight in the UFC but, thankfully, Ronda Rousey's performances in the Strikeforce cage along with her good looks and it-factor changed White's mind. Rousey, along with Liz Carmouche, broke down the door by having the first women's fight in company history, they shattered it by being showcased as the main event of the evening. The fight lived up to the hype as the UFC couldn't have even scripted the fight to go any better than it did. Rousey was challenged and had to fight through adversity, which had not really been seen up to that point, as she appeared seconds away from succumbing to a nasty-looking neck crank from Carmouche only to find a way out of it, fix her bra, and secure her famous arm-bar for the victory with only ten seconds left in the first round. Rousey, along with bitter rival Miesha Tate, went on to be the first woman coaches in the history of UFC's reality show tournament The Ultimate Fighter, coaching both 135 lb men and women, in a pretty good season of the show.



Growing Pains


The UFC made a splash with a major move to network television, signing a long-term deal with media conglomerate Fox in 2011. The UFC put on some major events on Fox, including Heavyweight, Lightweight, and Flyweight Title fights. During 2013, though, the UFC had to go through another transition as Fox launched their own sports channels Fox Sports 1 and Fox Sports 2, hoping to utilize the UFC as one of the cornerstones for the channels. The UFC did good numbers for the heavily-pushed debut on FS1, featuring big-name fighters like Chael Sonnen, Shogun Rua, Alistair Overeem, and Urijah Faber. The UFC had an uphill battle to fight, though, as cards were haphazardly featured on varying nights, times, and splitting between the two Fox Sports channels, not to mention the quarterly events on big Fox. The UFC has not had overwhelming success on PPV throughout the year. Long-reigning Welterweight Champion, company poster-boy, and PPV kingpin Georges St. Pierre's most recent title defense against Johny Hendricks is rumored to only have drawn between 600-650k buys, which is only half of what GSP's title defense against Nick Diaz in March drew, and is also the lowest number of buys a GSP headlined PPV has drawn in over five years. Jon Jones and Cain Velasquez have not drawn big numbers (although not poor either, to be fair) and they are seemingly, along with Anderson Silva and the aforementioned Ronda Rousey, the only hopes for big PPV buyrates at this time. The UFC had a steady and well-known spot in the marketplace when they were the center of Spike TV, and the move to Fox, with the splitting of programming between Fox, FX, and Fuel TV, then to Fox Sports 1 & 2, adding in the varying days and times, has arguably affected the company in a negative way. The UFC can only hope to become more consistent with their programming and event schedules and more and more fans will find them and their new channels, and hopefully have that snowball into a growth in ratings and PPV buys in the new year.



Life Changes for the Top 3


As 2013 began, we had an undisputed top 3 pound-for-pound fighters in the world in Anderson Silva, GSP, and Jon Jones. Anderson Silva entered UFC 162 in July with hopes of continuing cementing his records by earning an 11th straight title defense and 17th consecutive victory in the Octagon. Silva met undefeated, relative unknown Chris Weidman, who's biggest victory came against Mark Munoz on a Fuel TV event. The UFC marketed the event well, painting Weidman was the perfect storm who could end Silva's reign with his wrestling and ground game. Silva played too many games in the fight, leading to Weidman shocking the world with a second round KO over the greatest of all-time... Another all-time great, Georges St. Pierre, entered UFC 167 in November against #1 Welterweight Contender Johny Hendricks. Many felt Hendricks would be the perfect recipe to end GSP's dominant reign and that ended up being true, although the controversial judges' decision led to St. Pierre being declared the winner… Jon 'Bones' Jones entered UFC 165 in September against Alexander Gustafsson, an opponent whom most thought Jones would walk through with relative ease, as he had done in most of his other bouts. Gustafsson, though, came through with an epic performance as the two battled in one of the greatest fights of the year. The fight played out similarly to the movie Rocky, with Jones as the unbeaten, invincible champion ala Apollo Creed and Gustafsson as the massive underdog, ala Rocky, who took it to the champ like no one else as the fight went the distance. Jones was awarded the decision (not without controversy) and, like the movie, both fighters were immediately transported to the same hospital.

The three top pound-for-pound fighters in the world were all challenged in a way they had never been before. Silva finally lost, and in a tragic turn of events shattered his leg in half in his rematch against Weidman, once again prohibiting the MMA world from getting a sense of closure in the Silva-Weidman rivalry while also possibly ending the career of the greatest fighter of all-time in a way that no one would ever wish for… Jon Jones and Alexander Gustafsson did not go straight into a rematch and Jones will now hope to recover from a grueling year of injuries and setbacks. Jones and Gustafsson now look forward to meeting Glover Teixeira and Jimi Manuwa and if they each come out victorious, we will see part two between the two light heavyweights… Georges St. Pierre relinquished the Welterweight Championship after edging past Johny Hendricks, taking an indefinite leave from the sport, citing personal reasons… 2013 may end up as the year that we last saw two of the greatest of all-time in Anderson Silva and Georges St. Pierre and it will truly be a shame if that's the case.



---


The UFC ended 2013 with a bang, with four major events in a row featuring five title fights in the final four pay-per-views featuring their biggest stars. In many ways, as the UFC enters 2014, their divisions, rankings, and champions are undergoing as dramatic a facelift as they have in a long, long time. Anderson Silva is no longer is the undisputed king and may never return, Georges. St. Pierre is gone, and the UFC needs new stars more than perhaps ever before. It will certainly be an interesting year so let's take a look at what I expect to see for the UFC in 2014.



New Dominant Champions



With Anderson Silva and GSP, the two most dominant and longest-reigning champions in the company gone, I see Ronda Rousey, Cain Velasquez, and Demetrious Johnson filling that slot of unbeatable kings (and queens) of their divisions. Ronda Rousey is set to face Sara McMann in February. I see her successfully defending the belt again, despite the very quick turnaround, taking some time off to rest or film another movie, and returning in fall or winter to defend the title again. Rousey could then end 2014 as undefeated, 10-0 with three successful title defenses, possibly with an exit plan from MMA beginning to form in her head… Cain Velasquez is currently recovering from a shoulder injury and will likely only fight once in 2014, but whether it's Fabricio Werdum or Travis Browne, he is likely to look just as dominant as he has been and will sit atop a depleted Heavyweight division with no clear-cut top contenders in sight… Demetrious Johnson is a top choice for Fighter of the Year in 2013 and has Brad Pickett, John Lineker, Ali Bagautinov, and John Dodson as possible contenders in 2014. With how good he looked in 2013, I don't see anyone with a big chance of stopping 'Mighty Mouse' in the new year… As for the other current champions, Bantamweight is up in the air between Dominick Cruz, Renan Barao, and Urijah Faber and I could see the title swapping between any of the three. Jose Aldo may leave his throne as Featherweight king and try his hand at Lightweight. Anthony Pettis won't return until the summer and his accumulation of injuries as well as a possible title defense against Jose Aldo makes him questionable for ending 2014 as champion. Johny Hendricks is likely to become Welterweight champion in March, but I'm not quite ready to commit to him being unbeatable throughout the year. While Chris Weidman looked better in the second fight against Silva than I feel he did in their first outing, I see Vitor Belfort starching him in the first round and going on to face a surging crowd of contenders in Jacare Souza, Lyoto Machida, and/or Gegard Mousasi. Light Heavyweight champ Jon Jones is the one that I'm least confident how his year will end up. Assuming he gets past Teixeira in April, he will be looking at a rematch with Alexander Gustafsson as well as a possible fight against Daniel Cormier, and I could see those fights going either way. Let's not forget the possibility of Jones moving up to Heavyweight near the end of 2014. I'm not sure how his size and style will match up with others in that division.



Super Fights



While we will never see the most anticipated super fights between Anderson Silva vs. Jon Jones or Silva vs. Georges St. Pierre, I do see a few options for some big super fights in 2014.

Jon Jones making a move up to Heavyweight to take on Cain Velasquez is arguably the biggest fight the company can make in their current landscape. If Jones remains Light Heavyweight champ and Velasquez is able to return, successfully defend his title against Werdum or Browne, and come out of the fight healthy, this could very well be the big headliner of 2014's year-end event… We almost saw a fight between Jose Aldo and Anthony Pettis in 2013 until an injury removed Pettis from the fight. Pettis went on to capture the Lightweight Title, opening the door for an even higher-stakes super fight between the two in late 2014. Jose Aldo should defeat Ricardo Lamas with relative ease in February. With a log-jam of top Lightweight contenders awaiting Pettis upon his return in the summer, Aldo would likely need to take one more fight at Featherweight before moving divisions. If Aldo gets by Lamas and then Chad Mendes, and 'Showtime' makes his return and fends off either Josh Thomson, TJ Grant, or Melendez/Nurmagomedov, the seeds will be planted for a showdown between Aldo and Pettis, which would have all the makings of a potential fight of the year… Other possible super fight scenarios I could see happening are Featherweight Champion Demetrious Johnson in a rematch against Bantamweight Champion Dominick Cruz, as well as the salivating prospect of seeing Urijah Faber fight Frankie Edgar.



Champions at the End of 2014



It's obviously a long-shot to accurately predict all the champions by the end of 2014, but let's give this a shot. (Note: I will not be including the upcoming Women's Strawweight Division at this time.)


Flyweight: Demetrious Johnson
Women's Bantamweight: Ronda Rousey
Bantamweight: Urijah Faber
Featherweight: Chad Mendes
Lightweight: Jose Aldo
Welterweight: Johny Hendricks
Middleweight: Vitor Belfort
Light Heavyweight: Jon Jones
Heavyweight: Cain Velasquez





---




Reader Responses


I will be featuring your comments and offering up my responses. Make sure to add a comment about anything and everything and see it showcased here in the next edition!

The last column broke down the aftermath of UFC on Fox 9.

justinball offered his thoughts on a few matters:
I pretty much agree with everything, except I see Joe staying at 125 and getting an easy opponent, and McDonald doing the same at 135. I guess Baugitinov or Lineker are really the only options for Mighty Mouse. Lentz vs Guida is a good Fight Night scrap. And Lauzon vs Cerrone and Barboza vs Miller would be great opening fights on PPV

It will be interesting to see what Joseph Benavidez' and Michael McDonald's next moves are. I don't see McDonald moving up or down from Bantamweight, but as I explained last time, I do feel Benavidez would be best served moving up to Bantamweight. If teammate Urijah Faber fails next summer in his bid for the title, this could make it even more likely to happen.


---




Closing Words



There you have it ladies and gentlemen. With UFC 168 aftermath, 2013 discussion, and some thoughts on the coming year, there is a lot to talk about! What is your stance on Chris Weidman? Will he have a chance against Vitor Belfort? Thoughts on my matchmaking ideas and 2014 predictions? Any other thoughts, comments, or questions, please feel free to comment below! Reader feedback in the comments section will be featured in the next edition of What's Next!

We'll see you on Monday January 6th as we examine the aftermath of the UFC Fight Pass' first event as well as an in-depth look at the UFC's Welterweight division!

Until then, we'll see you next time when we try to map out What's Next


comments powered by