SPOTLIGHTS
MMA's 3R's 01.02.14: UFC 168 Edition
Posted by Jeffrey Harris on 01.02.2014

From Anderson Silva's leg break and loss to Chris Weidman to Ronda Rousey submitting Miesha Tate, Travis Browne's Knockout of the Night against Josh Barnett and more, 411's Jeffrey Harris breaks down the Right, the wRong, and the Ridiculous of UFC 168!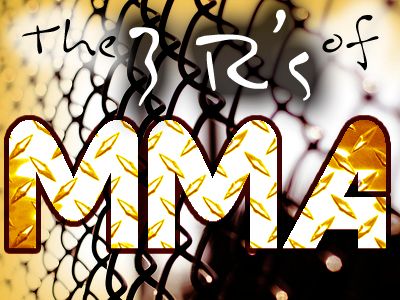 *The Column Concept*
Greetings loyal readers and welcome back to a brand new edition of The 3R's of MMA. The rules and format are still the same as I will be taking a look at the Right, the wRong, and the Ridiculous in the MMA world. The Right will be about the good to great fights or positive news items for the week or big fight announcements. The wRong will be the bad fights, showings or performances, and bad fight bookings. And the Ridiculous will be the worst of the world of MMA.

The 411 Ground and Pound Radio Show was back this week to review UFC 168:



Happy New Year readers! And the UFC ended 2013 with a bang with UFC 168. And thus with the end of the year, Chris Weidman put an emphatic end to the Anderson Silva Era. And now we begin the 2014 anew. UFC Fight Pass is already under way. What will happen with the next season of Bellator? Will World Series of Fighting make more headway? It promises to be another exciting year for the sport. So let's get to it.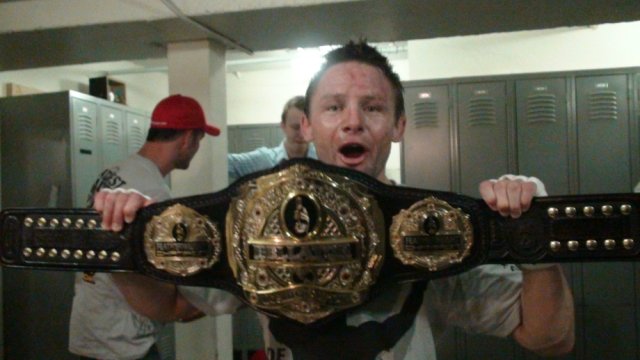 THE RIGHT:


Chris Weidman vs. Anderson Silva: And so the Anderson Silva Era is now officially over. Chris Weidman came into a Las Vegas that almost didn't sound much different than an arena in Brazil. He had a great song choice with Tom Petty and the Heartbreakers "I Won't Back Down" for his entrance and was draped with the American flag. Weidman actually had a stronger first round in this fight than he did in the first fight. He dropped Silva and almost had the fight stopped after he landed a good strike in the clinch. Now sometimes, Silva gives up a round and comes back stronger in the second before he finishes his opponent off. Instead, Weidman checked a leg kick by Silva. The impact caused Silva to break his leg in two. The visual was nasty, evocative of similar injuries to the likes of Joe Theismann and Sid Vicious. In the UFC, we are five years from the same month when this happened previously to Corey Hill, and he had almost the exact same thing happen to him. We've seen other breaks in the UFC before, such as Frank Mir against Rodrigo Nogueira, but that was the result of an offensive submission move from Mir and Rodrigo refusing to tap out until it was too late. Honestly, as bad as it looked, I don't have a problem with this being a win for Weidman. A check of a leg kick is a legit, legal technique. This is a combat sport. That means fighters will get hurt, cut, or even injured. Bones can be broken. This is the nature of the sport as well as many other contact sports. It sucks for Silva. If he wasn't planning on retiring, this could actually be it for him. Luckily he's had surgery on his broken leg, and doctors think he could fight again if that's what he wants. Regardless of the finish, you can't deny Weidman anymore. Silva couldn't get it done twice now. Weidman remains undefeated with two wins over Silva whichever way you slice it.



Chris Weidman got his second win over Anderson Silva at UFC 168.

Ronda Rousey vs. Miesha Tate: I actually predicted this fight would get out of the first round, but Rousey would eventually get on top of Tate and armbar her. And that's pretty much what happened. Props to Tate because she hung in there and even escaped the first armbar attempt. Rousey even got her in an inverted triangle, but Tate survived by sneaking a hand in to alleviate the pressure. Rousey looked good here. She showed off some more striking, and she had some nice attacks off her back. Her throws looked fantastic. Now it looks like she will finally fight Sara McMann, Olympic medalist vs. Olympic medalist. McMann's not much of a talker, so Rousey will be doing the lion's share of the promoting for that fight. Still I like this fight. It's a fresh fight and both fighters are undefeated. McMann is likely Rousey's toughest matchup on paper to date. There was some controversy over Rousey refusing to shake the hand of Miesha Tate after the fight. Honestly, I don't think that's a big deal. I don't think fighters have to shake hands after. Obviously, Rousey took some of Tate's behavior on TUF a little too seriously. I'd rather a fighter like Rousey just be honest instead of just saying, "Oh it was all part of the fight." Now all that being said, Rousey is clearly playing things up and it's really a genius move. This is what made her such a polarizing and exciting figure when she burst on the scene with Strikeforce. She was almost like a female Chael Sonnen, and it got people talking about women's MMA again. So she'd rather play the Joker, or I guess she was playing Batman to Miesha Tate's Two-Face and the crowd in Las Vegas subbing for Gotham City.


Ronda Rousey defeated Miesha Tate in the co-main event bout at UFC 168.

Travis Browne vs. Josh Barnett: Travis Browne picked up the most incredible and biggest win of his career, knocking out Josh Barnett just a minute into their first round of their UFC 168 heavyweight bout. It was a tremendous showing by Barnett. Many of us probably thought Barnett would get Browne to the ground and submit him. Browne caught Barnett with a perfectly timed knee strike. The knee strike is a great counter for wrestlers shooting in on takedowns, but it's also a risky one. Sometimes a fighter will eat the knee on the takedown attempt and still finish it and put their opponent on their back. The knee suitably stunned Barnett, and then Browne finished him off with some vicious elbow strikes that were legit and not to the back of the head. So there was no controversy for the finish. Browne has grown by leaps and bounds since that dull draw to Cheick Kongo and then a dull win over Rob Broughton. He also ends the year on a high note, with three big wins in 2013 over Gabriel Gonzaga, Alistair Overeem, and now Josh Barnett. All those wins came by knockout. Now Browne likely faces Fabricio Werdum in a fight that will determine the next contender to fight Cain Velasquez for the heavyweight title.


Travis Browne knocked out Josh Barnett at UFC 168.

Jim Miller vs. Fabricio Camoes: Jim Miller actually started a little slow here. Credit to Camoes because he landed some good punches on Miller early. But after Miller got the fight to the ground, he took it to his world. Miller applied a sick armbar combination off his back where he locked up the arm and the leg that I don't think I've ever seen before. This was more or less a get back on track win for Miller. It keeps him in the top 10 and probably gets him a fight against a bigger opponent. Honestly, I would love to see Jim Miller fight Donald Cerrone. They are ranked No. 8 and No. 9 right now and are both coming off strong wins. I think Miller probably deserved Submission of the Night here because…well Rousey had already submitted Tate once before. Plus, that was such a slick and unique armbar variation by Miller.


Miller ended his disappointing 2013 on a high note with a submission win over Fabricio Camoes at UFC 168.




THE wRong:

Uriah Hall vs. Chris Leben: I didn't expect much here. Hall has looked disappointing in the UFC so far. Leben has a history of being an exciting fighter and brawler, but he was really done as a fighter at this point. Hall eventually dropped Leben and hurt him at the end of the round, and then Leben quit on the school. Other than that, it was a dull, uneventful fight. I don't see Hall going far in the UFC. Leben's career is really over at this point, and he should retire. I think he could be a good coach or trainer at an MMA gym, but for his own safety, it's time for him to hang it up.


Uriah Hall defeated Chris Leben at UFC 168.




THE RIDICULOUS:

Diego Brandao misses weight by over five pounds: In one of the most embarrassing moments on fight week, Diego Brandao missed weight. However, he initially weighed in at 153 pounds. He managed to get his weight down to 151.5, and thus he was fined 25% of his purse. Brandao looked off last week. He made some bizarre tweets claiming that he made weight. At the weigh-ins, his demeanor kind of reminded me of Paulo Filho for his second fight with Chael Sonnen. Apparently Brandao has some personal issues and needs to get his mind right. It's disappointing because he had been looking good lately and was on a win streak. Coming out of The Ultimate Fighter, it looked like he had a lot of potential. Sometimes fighters miss weight, and the UFC can understand in certain circumstances. Brandao messed up majorly here, and what he did was very unprofessional. From what I understand, he has a past with drugs, so I hope he's not falling in with the wrong crowd again.



Diego Brandao initially weighed in at 153 lbs last Friday for UFC 168. He finally weighed in at 151.5 pounds. He was knocked out in the first round by Dustin Poirier the following night in the opening bout on the main card.

Anderson Silva's leg break: Anderson Silva's leg break at UFC 168 was one of the more brutal injuries the sport can recall in some time. Thankfully, Silva's had surgery on his leg, and it looks like he will make a full recovery. He broke his left tibia and fibula off of the kick. To Weidman and his camp's credit, they worked a lot on checking Silva's leg kicks. Kicks are one of Silva's greater weapons, so that was a smart move. I think the reason Weidman deserves credit is because while you can say the impact and severity of Silva's injury was not intentional, the technique of checking a leg kick was. Weidman checked a leg kick earlier, and I think that did some damage. On the later check, Silva's shin impacted on Weidman's knee and that caused the break. It's hard to imagine Silva will want to come back after an injury like that. The picture of seeing him collapse on the ground, yelling out in pain was an unsettling image as well as him being taken out of the arena in a stretcher. It's been five years since we saw a similar leg break in Corey Hill. And as I mentioned earlier, there was the Nogueira arm break two years ago as well. Silva will soon be turning 39 in April, and he really has nothing left to prove in the sport. For him to return means he has to build himself back up again and possibly fight to get a title shot. I'm not sure I can see that happening, but it will be a decision Silva will have to make for himself.



Anderson Silva broke his left leg during his main event title bout with Chris Weidman at UFC 168.


That's it for the R's. But what else is going on at 411mania.com with yours truly, the 411mania Jack of All Trades?

Check out my review of the new movie, 47 Ronin.

Also check out my review of, Lone Survivor.

I recently got the chance to interview the great director and animator who has worked on such great shows as Metalocalypse and The Venture Bros., with Jon Schnepp.

And in DVD/Blu-ray, check out my official review of the amazing 50th Anniversary special for the Doctor Who franchise with Doctor Who: The Day of The Doctor.



* TWITTER *
* http://www.twitter.com/411mma *
* http://www.twitter.com/411wrestling *
* http://www.twitter.com/411moviestv *
* http://www.twitter.com/411music *
* http://www.twitter.com/411games *
comments powered by