SPOTLIGHTS
The 411 MMA Year-End Awards 1.08.14: Part Three – The Breakout Fighters of 2013
Posted by Larry Csonka on 01.08.2014

From Chris Weidman and Travis Browne to Khabib Nurmagomedov, Emanuel Newton and more, the 411 staff continues their year-end awards by breaking down the top 5 breakout fighters of 2013!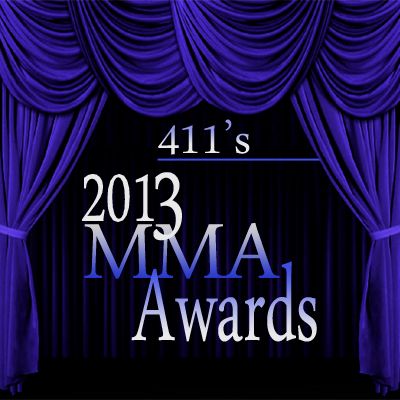 Welcome:
Welcome back to the MMA Top 5, year-end awards edition! What we are going to is take a topic and all the writers here on 411 MMA will have the ability to give us their Top 5 on said topic, and the end, based on where all of these topics rank on people's list, we will create an overall Top 5 list. It looks a little like this…

1st - 5
2nd - 4
3rd - 3
4th - 2
5th - 1

At the end we tally the scores and get our overall top 5! It's highly non-official and final, like WAMMA. From best and worst fight to best fighter and KO of the year, the staff will come together to share out best. Thanks for joining us, and lets get down to work.




And now…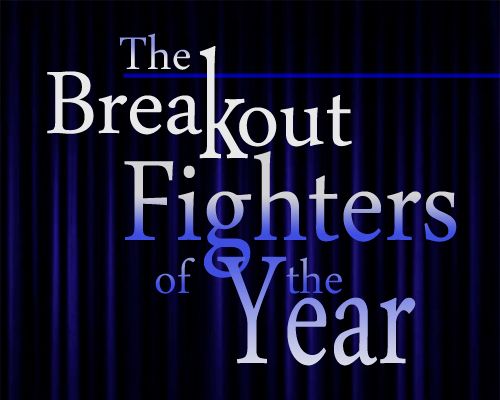 THE BREAKOUT FIGHTERS of 2013!

NOTE: The staff members decide their own individual criteria in regards to what constitutes a "breakout" year.






Jonathan Solomon




5. Emanuel Newton
4. Khabib Nurmagomedov
3. Marlon Moraes
2. Travis Browne



1. Chris Weidman - Nobody in the sport had a bigger leap from their 2012 to the end of 2013, period. Weidman was a prospect at this point last year, one with a ton of hype and that led to debates about whether he was truly the man to eventually stop Anderson Silva. Little could we have known that between July and December, he'd score two wins over the legendary champion. Entering 2014, he's the clear cut champ, 11-0 and with no real sign that he'll be stopped anytime soon. Sure, he's slated to fight Vitor Belfort first in the new year, but my eyeballs say Weidman will not drop at the hands of the Brazilian. He has only been training for MMA for maybe five years at most, so if he can stay healthy, the best of Chris Weidman is still a ways away. Scary, indeed.

---





Robert Winfree




5. Emanuel Newton
4. Cat Zingano
3. Khabib Nurmagomedov
2. Travis Browne



1. Chris Weidman - Only one other fighter had a better year than Chris Weidman, that being flyweight champion Demetrious Johnson, and nobody raised their profile as much as Weidman did. Last year Weidman was a prospect, his biggest win was over Mark Munoz and he was coming off of a surgery related lay off when he took on Anderson Silva in July. Weidman proceeded to knockout the pound for pound king in the second round with virtually one punch. He did the seemingly impossible, he became the middleweight champion, and handed Silva his first ever loss inside the UFC. The rematch in December was a big deal, with plenty of questions about Silva's performance in their first fight. Weidman beat Silva again. The finishing blow might have been an injury to Silva, but the first round was decisively for Weidman and he wasn't slowing down in the second. Weidman went from prospect to undisputed champion this year, no one made a bigger jump.

---





Jeffrey Harris




5. Emanuel Newton
4. Khabib Nurmagomedov
3. Marlon Moraes
2. Travis Browne



1. Chris Weidman - A little over a year ago, Weidman looked like nothing more than another plucky challenger for Silva to annihilate. For many, the next thing for Silva were potential superfights with Georges St-Pierre or even Jon Jones. That didn't happen. Anderson Silva did what he'd done many times before. He showboated and did the things that made him such a mesmerizing champion in the first place. Normally guys would see Silva's act and freeze and not know how to react. Weidman instead kept moving forward and smashed Silva in the face, being the first guy to make Silva pay for his showboating act. And then almost six months later, he went in, still the underdog, and he came out of the fight with the win again. Call both wins a fluke, but the fact of the matter is this. Chris Weidman ends the year as the UFC middleweight champion. He's gone from an interesting prospect to the king of his division, and he's already got a title defense under his belt. The Era of the Spider is over, and it was ended by Chris Weidman.

---





Dan Plunkett




5. Holly Holm
4. Khabib Nurmagomedov
3. Emanuel Newton
2. TJ Grant



1. Travis Browne - Firstly, I didn't consider Chris Weidman for this award. I consider 2012 his breakout year due to beating two top contenders, one of which he completely destroyed. That leaves Browne in the top spot. "Hapa" destroyed Gabriel Gonzaga in a minute with elbows, front kicked Alistair Overeem's title hopes down the drain, and earned a number one contender fight by brutalizing Josh Barnett in a way nobody had ever done before. Browne had impressive performances in the past, including a highlight reel knockout over Stefan Struve in 2011, but he's been consistently dangerous in 2013. Next, he'll likely face Fabricio Werdum to determine the next challenger for Cain Velasquez's title.

---





Robert Practor




5. Robbie Lawler
4. Travis Browne
3. Demetrious Johnson
2. Chris Weidman



1. Ronda Rousey - Choosing fighters that were practically unknown at the beginning of the year like Cat Zingano, TJ Grant, Emanuel Newton is completely logical, but I look at the year Ronda Rousey had and consider that the biggest breakout year possible. Sure, Rousey was the Strikeforce Women's Champion and was UFC bound by the time 2012 ended, but few could have foreseen just how big her year would turn out to be. Rousey main evented UFC 157 in February, a decision that many questioned and debated at the time (that sure seems silly now, doesn't it?) That PPV ended up doing one of the biggest PPV buyrates of the year. Rousey was the first ever female coach of The Ultimate Fighter, coaching in the first season to feature women's fighters in the house. She co-headlined one of the biggest events of the year, UFC 168, as the conclusion to a huge rivalry with Miesha Tate. After securing her eighth straight arm bar victory and denying Miesha's attempt at a handshake, Rousey soaked up boos from thousands of the fans in attendance in Las Vegas. 'Rowdy' Ronda Rousey appears to be on the brink of being the UFC's biggest star and when you also consider the fact that she filmed two major movies throughout the year, she has to be considered the breakout fighter of 2013.

---





Alex Rella




5. Holly Holm
4. Marlon Moraes
3. Khabib Nurmagomedov
2. Travis Browne



1. Chris Weidman - Coming into 2013, I thought Chris Weidman still needed one or two fights before he should challenge for the title. He killed Mark Munoz, but his fight against Demian Maia was pretty bad. Then Vitor Belfort knocked out the other top contenders in Michael Bisping and Luke Rockhold, so Weidman got the nod. Weidman knocked out Silva for the title and then he defended it when he broke his ankle. Beating the greatest fighter of all time twice gets you the top spot for me.

---





Evan Zivin




5. Emanuel Newton
4. Vitor Belfort
3. Chris Weidman
2. Travis Browne



1. Robbie Lawler - I know that Robbie has been around the block before but did anyone expect him to be where he is right now? He started off 2013 as a Strikeforce washout, fighting above his natural weight class, a shell of the former killer he was in the early 2000's UFC. When it was announced that he was, as a result of the dissolution of Strikeforce, making a return to the UFC and was going to return to welterweight, there was a little excitement due to nostalgia (and the fact he might knock someone out) but no one was really expecting him to do much in his second stint in the UFC, a promotion he hadn't competed in since 2004. Robbie went on to defy every one of our expectations. He made his return at UFC 157 by knocking out former title challenger Josh Koscheck in under four minutes. He battered Bobby Voelker and crushed him with a head kick at UFC on Fox 8. Then, in his most impressive victory, he took the fight to the elusively dangerous Rory MacDonald and defeated him by split decision at UFC 167. Then, shortly after that victory, it was announced that Georges St-Pierre was vacating his welterweight championship and that Robbie would be getting the opportunity to compete for the vacant title at UFC 171 against Johny Hendricks. That's right. Robbie started 2013 as a has-been and he starts 2014 as a number one contender vying for the top prize in the sport. That's one hell of a career turnaround and one of the best years a fighter can have. There is no fighter who has been more impressive and more exceptional in 2013 than Mr. Ruthless.

---





Paul Lapointe
I am forgoing putting Rowdy Ronda in the top five as I believe she broke out in Strikeforce but got bigger in the UFC. Vitor is DQed for PED assistance as well. Marlon Moraes also just missed the cut along with Travis Browne and Will Brooks.





5. Khabib Nurmagomedov
4. Hardcore Kid Emanuel Newton
3. Chris Weidman
2. Robbie Lawler



1. Demetrious Johnson - For all the shits and giggles that columnists and keyboard warriors have spieled and spouted about when the 125ers were introduced I think this year does one sure: prove them wrong or at least humbled them a bit. So even with it still being a rather thinned division that to me at least is still filled with more viable threats for the top stop then LHW the flyweights are finally getting some face time and props from the mainstream. Plus with the expansion into other markets this year by the UFC especially into Asia the smaller guys need to be able to get fights. So the breakout star of the year has to go to the flyweights champ himself Demetrious Johnson. I mean with a crazy work ethic, lightening fast hands and improving by leaps and bounds each and every time out Mighty Mouse has sure done his part to open eyes and change minds. Also being able to put people to sleep also helps matters. A decision, a late submission and devastating KO all with the big gold belt (or little gold belt, hehe) I think is enough to say the tiny dude have broken the glass ceiling.

---





Samer Kadi




5. Holly Holm
4. Emanuel Newton
3. TJ Grant
2. Khabib Nurmagomedov



1. Travis Browne - NOTE: I'm not ranking Chris Weidman. I believe that winning enough to earn a UFC title shot means you already "broke out." Twelve months ago, Travis Browne was seen as just another average heavyweight, which in any other division, would translate into "mediocre." Despite a respectable UFC resume, most of Browne's wins came over under whelming opposition, while his most memorable outing was an abomination against Cheick Kongo that resulted in a draw. Coming into 2013, Browne had suffered a disappointing loss to Antonio Silva, and was lacking any sort of momentum. And yet, three fights later, Browne finds himself on the verge of an unlikely title shot. Three first round finishes of Gabriel Gonzaga, Alistair Overeem, and Josh Barnett mean the Greg Jackson product has suddenly amassed quite a serious resume, and is realistically no more than a fight away from a crack at the heavyweight title.

---





Wyatt Beougher




5. Holly Holm
4. Marlon Moraes
3. Conor McGregor
2. Chris Weidman



1. Demetrious Johnson - How does a guy who came into 2013 as a UFC champion qualify for this award? Pretty simple, really - if you asked 100 MMA fans at the beginning of 2013 who they thought the Fighter of the Year would be, I'd be willing to wager that less than 10% of them would've picked Mighty Mouse. Yet, if there's any justice in the world, Johnson will sit atop at least the vast majority of such lists as they start coming out, and, to me, going from widely unappreciated champion to Fighter of the Year is good enough to beat out the guy who went from promising prospect to beating the greatest fighter of all time twice in the same calendar year.

---





Jon Butterfield




5. Marlon Moraes
4. TJ Grant
3. Emanuel Newton
2. Khabib Nurmagomedov



1. Travis Browne - Struve, Broughton, Griggs – those were the biggest names Travis Browne had beaten heading into 2013, and though Struve is certainly a talented fighter with a ton of upside, none of these wins really scream 'future UFC Heavyweight Champion' – much less when those wins are bracketed either side by a dour draw with Cheick Kongo and a first round TKO loss to Antonio 'Bigfoot' Silva. If anything, Browne was just one of many in the race to the top of the heavyweight division, ambling inconspicuously amid the chasing pack, seemingly overmatched by the front runners and yet too strong for the stragglers further back. But, this year, Travis Browne has established himself as one of the top fighters in the division – not just a prospect anymore, but a vicious brute with a legitimate skill set and an unerring ability to KO even the most talented, most experienced foes. Gabriel Gonaga was dispatched in 71 seconds in the first of a trio of 'KO of the Night'-winning blitzes, but the powerful-if-flat-footed Brazilian Jiu Jitsu ace was still little more than a trophy scalp at that point – but things would seen get crazy for Browne, as top-ranked MMA striker and K-1 kickboxer Alistair Overeem looked to get back on track by (presumably) blasting through Browne with his much vaunted stand up skills. It didn't happen. Overeem's chin may be iffy and he may leave himself open to get caught at time to time, but did anyone expect Browne to uncork a sizzling front kick and laser-like follow up shots to send the giant Dutchman to sleep? I thought not – but if Browne ever had a criticism, it was certainly not in relation to his striking skills. Instead, Browne had been classed by some as little more than an athletic brute lacking the fully-rounded game of a truly top class fighter like Cain Velasquez or, say, Josh Barnett... but what does it matter, when Browne produced a repeat performance of his annihilation of Gonzaga by leveling Barnett with some really nasty elbows while defending a takedown against the fence? Don't expect anybody else to try that anytime soon – which begs the question, outside of Cain Velasquez or JDS, NOW who do we fancy to be able to beat Travis Browne? It's an interesting question, and one I can't wait to hear the answer to as Browne looks to cement his place as a top contender to the UFC title.

---
AND 411's Breakout Fighters of 2013 Are…
5. Demetrious Johnson – 13pts.
4. Emanuel Newton – 14pts.
3. Khabib Nurmagomedov – 21pts.
2. Chris Weidman – 34pts.
1. Travis Browne – 37pts.
THE 2013 AWARDS
The Biggest Story Of 2013: The Fall of Anderson Silva – 42pts

The Most Disappointing Fighter Of 2013: Alistair Overeem – 34pts

The Breakout Fighter Of 2013: Travis Browne – 37pts

The Worst Fight Of 2013: TO BE ANNOUNCED JANUARY 9th

The Best KO Of 2013: TO BE ANNOUNCED JANUARY 10th

The Best Submission Of 2013: TO BE ANNOUNCED JANUARY 13th

The Best Fight Of 2013: TO BE ANNOUNCED JANUARY 14th

The 2012 Fighter of the Year: TO BE ANNOUNCED JANUARY 17th


TWITTER

Your heart is free. Have the courage to follow it…TO CSONKA'S TWITTER!

http://www.twitter.com/411wrestling
http://www.twitter.com/411moviestv
http://www.twitter.com/411music
http://www.twitter.com/411games
http://www.twitter.com/411mma

comments powered by