SPOTLIGHTS
What's Next 1.06.14: UFC Fight Night 34 Aftermath
Posted by Robert Practor on 01.06.2014

Who is next for Tarec Saffiedine after his win over Hyun Gyu Lim? Should Tatsuya Kawajiri be given a top fighter in his next bout? 411's Robert Practor discusses what's next coming out of Fight Night 34!

Hello again everyone and welcome to the column that breaks down What's Next! The UFC had their debut event on Fight Pass, their new digital subscription network. Tarec Saffiedine continued his leg destruction while Tatsuya Kawajiri also made a successful UFC debut. There's a lot to discuss so with that being said, let's get down to business, do what we're here to do, and map out...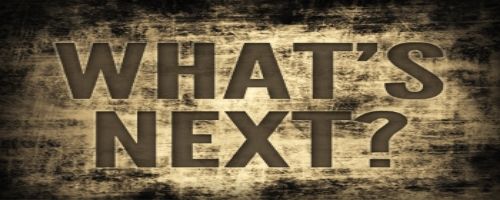 ---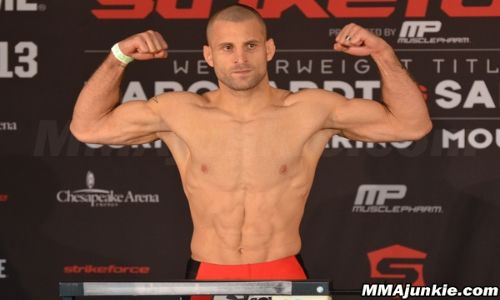 Tarec Saffiedine



Tarec Saffiedine picked up his fifth straight victory in his UFC debut after picking apart Hyun Gyu Lim with an onslaught of leg kicks throughout the fight. 'Sponge' has now employed this game plan in his last two fights, as he did much the same in the final Strikeforce bout ever when he took the Strikeforce Welterweight Title from Nate Marquardt. Strikeforce closed its doors a year ago and injuries have kept Saffiedine out of the cage since his big victory, so he has lost a lot of the momentum he could have brought with him had he debuted alongside most of the other Strikeforce imports last year, but his victory over Lim was a good start for his UFC career. 9 out of his 15 career victories have been by decision and while his style is not always the most exciting, it's certainly effective, especially if he continues utilizing that leg kick. Someone is going to have to step up, plan for it, and find a way to neutralize that part of his game but until then, Saffiedine's going to be one of those fighters that not a lot of fighters are going to want to be matched up against. A fight against Ben Askren is right about where I think Askren should be placed upon a UFC debut, but Askren is ridiculously not being brought into the UFC (a rant of which I will not embark upon at this time.) Jake Ellenberger was Saffiedine's original scheduled opponent for this card and I would not be surprised if that fight is booked again.

What's Next: Tarec Saffiedine vs. Jake Ellenberger


---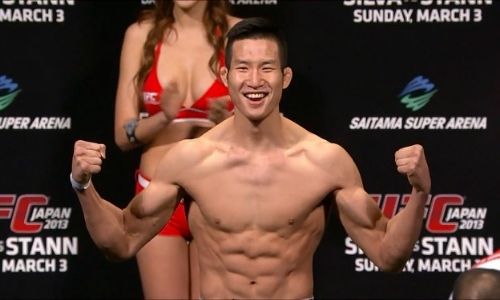 Hyun Gyu Lim



Hyun Gyu Lim stated in the post-fight press conference that he considered quitting after the third and fourth rounds of his fight with Tarec Saffiedine and I would not have blamed him one bit. His leg was just obliterated by Saffiedine. Lim valiantly hung in there and incredibly came back and almost stopped Saffiedine in the final frame, but it wasn't enough and he ultimately lost by unanimous decision, with Saffiedine taking scores of 48-47, 49-46, and 48-47. Seeing as there weren't many other standout fights on the first card on the Fight Pass digital network, Lim gained some bonus money which he can use to get some extra massages on that battered leg of his, as Lim and Saffiedine took home the $50,000 Fight of the Night award. As a side note, I wouldn't be surprised to see the fight night bonuses drop a bit for these Fight Pass cards. Lim's perseverance in this fight along with his exciting in-your-face fighting style likely means he didn't lose much stock despite losing this fight, which was his first in the UFC. A fight against Dong Hyun Kim could be huge in China if "Stun Gun" loses to John Hathaway at TUF: China Finale. A fight against the loser of Kelvin Gastellum vs. Rick Story also seems possible.

What's Next: Hyun Gyu Lim vs. loser of Kelvin Gastellum - Rick Story - UFC 171


---

Tatsuya Kawajiri



I would match Kawajiri up against Dustin Poirier next. Poirier is a big step up for someone with just one fight under his belt in the UFC, but at 35 years old with a long, impressive career, the UFC should move fast with Kawajiri and see how much he has in him. The fight would likely be tremendous as well. A fight against Dennis Siver or the Darren Elkins-Jeremy Stephens winner are the other most likely options.

What's Next: Tatsuya Kawajiri vs. Dustin Poirier


---
As promised, this week we will now take a look at what's next for the UFC Welterweight Division

The Welterweight Championship



It's a very odd feeling looking at the Welterweight Division without long-time champion Georges St. Pierre at the helm. GSP had been the champion for five and a half straight years, defeating the likes of Jon Fitch, BJ Penn, Carlos Condit, Nick Diaz, and many more. The man who many feel defeated GSP in November, Johny Hendricks, will square off against Robbie Lawler at UFC 171 in March in Dallas, Texas. Hendricks has been on a roll in the division, running through Carlos Condit, Martin Kampmann, Josh Koscheck, Jon Fitch, among others before the bad decision loss to GSP. 'Ruthless' Robbie Lawler had quite the year in 2013, tearing through Josh Koscheck, Bobby Voelker, and most recently, top contender Rory MacDonald. Lawler's run since returning to the Octagon has been quite the comeback story after a largely forgettable career and he looks better than he ever has. Some out there were upset by Lawler getting the title shot over others, namely Carlos Condit, but Condit already lost to Johny Hendricks (yes it was a great fight and he came on strong in the final round, but still) and is officially only 1-2 in his past three fights so I agree with striking while the iron is hot with Lawler. Condit is now given chance to earn a big win on the same card as the title fight and is sure to receive the next title shot if he does so. While many are already looking ahead to the possible Hendricks-Condit rematch, I am looking forward to Hendricks-Lawler as it will be historic with the crowning of the first UFC Welterweight Champion not named GSP in six years and it should be a really fun fight as well. My money is on Hendricks by TKO in the 3rd or 4th round followed by the aforementioned rematch against Carlos Condit.



What's Next: Johny Hendricks vs. Robbie Lawler - Vacant Welterweight Championship - UFC 171 * Confirmed



- Carlos Condit vs. Tyron Woodley - UFC 171 * Confirmed - As I discussed above, Carlos Condit is almost a lock to receive the next Welterweight Title shot with a victory here. That will be easier said than done, though, as Tyron Woodley is a beast and with his strong wrestling, he is a bad stylistic matchup for Condit. Woodley will also have a size advantage over Condit here so 'The Natural Born Killer' will have his work cut out for him in March. It would mark the biggest victory of Woodley's career if he pulls out the W and he could possibly receive a title shot of his own, but I would suspect he would need one more victory before getting it.

- Rory MacDonald vs. Demian Maia - UFC 170 * Confirmed - Both are top 5 fighters hoping to rebound from upset losses, MacDonald's against Robbie Lawler and Maia's to Jake Shields. With their styles, it is an interesting fight and with a good performance the winner can hope to get right back on track towards a title shot with two more victories.

- Jake Shields vs. Hector Lombard - UFC 171 * Confirmed - Both of these men could enter the top 5 with a win here, as Shields is coming off of victories over Demian Maia and Tyron Woodley while Lombard hopes to continue his momentum since dropping to Welterweight with a fantastic first round KO over Nate Marquardt. For the sake of fresh (and exciting) fights for the division, I hope Lombard can have avoid Shields' smothering style and get another highlight reel victory, at which point I could see him meet Matt Brown upon his return from injury.



---




Reader Responses


I will be featuring your comments and offering up my responses. Make sure to add a comment about anything and everything and see it showcased here in the next edition!

The last column broke down the aftermath of UFC 168, as well as a look at what's in store for the UFC in 2014.

justinball is back with thoughts on lots of topics:
Nice long column. I have actually avoided talking about the Silva situation with anyone cuz he's my all-time favorite. It really sucks what happened for all parties. Browne has a lot of momentum right now and I just might pick him against Werdum. But I'm not foolish enough to think either will dethrone Cain, especially if they finally do the show in Mexico.

It was also hard for me to talk about the injury to Silva. I even got into arguments on Facebook due to people making classless jokes and such after the event… While Fabricio Werdum has won all three of his fights since his UFC return, I have not awfully impressed with him. He looked very slow and sluggish in his bout with Big Nog and I have been saying for a while now that I think he would get slaughtered against Cain Velasquez. Now that Travis Browne seemingly next for him instead, with the run of great performances we've seen from him, I would put money on Browne defeating Werdum by TKO as well. I agree with you that neither would fare well against Cain though. I don't see anyone having a chance at defeating him for a long while, and that includes Jon Jones if he moves up.

I also don't see Mighty Mouse or Aldo being beat in '14. Not too sure about writing off McMann, but I'll still pick Rousey until proven otherwise. I think if Condit gets past Woodley, he'll beat Hendricks or Lawler for the belt. Faber is great, but I don't think he'll hold gold again.

Jose Aldo should walk right through Ricardo Lamas. He will likely meet Chad Mendes next. While I am very high on him and continue to remain baffled at the lack of consideration he seems to get in seemingly any pound-for-pound rankings out there, I don't feel he will be able to defeat Aldo. As I said before, that could lead to us seeing Aldo vs. Anthony Pettis at the end of 2014 and that seems to be the biggest chance of an Aldo loss occurring, although I would still predict an Aldo victory there… Demetrious Johnson shouldn't have much trouble in 2014 unless he tackles a super fight like I mentioned, possibly a rematch against Dominick Cruz… Regarding Condit's chances against the future Welterweight Champion, I agree that he should beat Robbie Lawler but I'm not sure he would get past Johny Hendricks. A five-round fight would certainly bode better for his chances since he came on strong late in their first battle, but I believe I would still favor Hendricks… I disagree with you on Urijah Faber's chances at regaining gold, especially if Dominick Cruz comes out of UFC 169 the undisputed Bantamweight Champion. Faber is the only man to defeat Cruz, submitting him via guillotine choke in the first round in 2007. They fought again in their UFC debuts in 2011 and Cruz was awarded the decision, but I strongly feel that Faber won that fight. I'm not as sure Faber could beat Renan Barao but if he's healthy (which he was not in their first bout) and performs like he has in 2013, I'm not sure who would win that fight.

I've seen online and talked to people in person that think Cheator will destroy Weidman, but I don't see that happening at all. I think Weidman fights smart and then break Belfort in the later rounds when he's gassed and realizes Weidman is mentally stronger. Weidman, much like Hendricks, doesn't have much charisma, but I'm not a "casual fan" so his skills mean way more to me. But unlike Hendricks, Chris seems to be a genuine good guy and shows class. I don't think Big Rigg is as classless as some make him out to be, but he annoyed me more than any other fighter this year, and his southern drawl and lack of personality probably won't help sell tickets or PPV's, but that's not my problem to worry about.
If Gus and Cormier weren't in the division, I'd put Bones right up there with Cain & Ronda as the most dominant champs. I think he'll beat Glover, but that's no easy task.
Finally, I see Pettis as the weakest champ. He's exciting and 1 of the best in the world at any weight, but he's so injury prone and his division is easily the most stacked. And if you add Aldo to the mix, I just don't see Showtime holding onto that belt for very long.

First off, I'm not sure I buy into the notion that Chris Weidman is a genuine guy who shows class. During an interview with Ariel Helwani on the UFC 168 post-fight show on Fox Sports 1, Weidman chuckled while discussing Anderson Silva's horrible leg injury. Now, it could be construed any number of ways, and it may have been a nervous, "what are ya gonna do?" type chuckle while trying to get his words out, but when you add in the fact that his corner was heard saying "good, f*ck him" while another human being was lying on the mat screaming in excruciating pain, I'm not sure what to think about the guy. *To further my point, right before deadline, Weidman went and said he'd "feel bad" to fight Anderson Silva again and doesn't know if it would "even be a fair fight." Really? I don't even think he realizes how condescending he comes across… I have made my feelings on Vitor Belfort's TRT use known here before, but I strongly believe he will defeat Weidman by TKO within two rounds. It's a very intriguing fight and I can't wait to see it, likely in May or July… Lastly, I agree with you regarding Pettis, but Jose Aldo is the only one I see beating him out of the options out there currently. I would pick Pettis over TJ Grant, Benson Henderson, Khabib Nurmagomedov, Rafael dos Anjos, Nate Diaz, Josh Thomson, and probably Gilbert Melendez.

MPMoore offered his thoughts on a few matters:
With the two biggest draws down and interest in others waning a bit, I think the UFC will have their worst PPV year in 2014. Add in the fact that there are something like 42 shows (ish, don't remember), and there will be a lot of fights that not a lot of people will push to see. PPV draws now is probably Jones (who pulls like 300-400k) and Velazquez (does the same, but will miss most of the year). I think a good move would be to shave off a few shows, specifically PPVs that cannot have 2 strong main events. The free TV stuff is good and with the new UFC on demand thing they have, the $9.99 can stretch much better for those who don't have FS networks or whatever.
All in all, 2014 should be the year they build up new people to fill the massive voids left by their two biggest draws.
With that being said, what's the over-under on a Lesnar return? I say by April-May he will be booked against Mir/Reem winner..... Dana, get your checkbook ready.

With the growing pains from the move to Fox and the loss of their two top draws that I discussed last week, with oversaturation and steady decline in PPV business already occurring, you are right that 2014 is sure to be the UFC's worst PPV year. I would love for them to drop down to six PPV's per year. They could even up their Fox events from four to six if they wanted, to have one every other month when there's no PPV. I feel that is a much better option than having 13 PPV's as well as 4 Fox cards... I'm not sure how or when new stars will be built up, with the exception of Ronda Rousey. I sense a Brock Lesnar-esque vibe to her and that's a good thing for the UFC's pocketbooks. I would have thought Jon Jones would be there by now but he just hasn't drawn big, steady numbers like he should. I'm not sure what it will take to get Jones or others to that next level. It will have to take a mix of big, exciting performances along with the UFC pushing them hard (as opposed to focusing solely on the UFC brand as a whole as the selling point) and getting them out there on talk-shows, etc. Rousey will draw big numbers in 2014 but I don't see anyone else pushing through that ceiling until maybe 2015 if they're built up properly… As for Brock Lesnar, we had a glimmer of hope with the rumors leading up to UFC 168 but he didn't end up attending the event and the latest word is that his WWE contract does, in fact, prohibit him from fighting in the UFC. His current WWE deal runs through April of 2015 and while he could return to the UFC at that point, I wouldn't be surprised if he continues with WWE and takes that $5+ million per year with relatively little work and damage to his body.


---




Closing Words



There you have it ladies and gentlemen. Agree with my ideas for Tarec Saffiedine, Hyun Gyu Lim, and Tatsuya Kawajiri? Or do you have other ideas? How do you see the Welterweight division sorting out? Any other thoughts, comments, or questions, please feel free to comment below! Reader feedback in the comments section will be featured in the next edition of What's Next!

Be sure to check back on Monday January 27th as we will examine the aftermath UFC on Fox 10 as well as Fight Night 35, with a look at what's next for Benson Henderson, Josh Thomson, Stipe Miocic, Gabriel Gonzaga, Luke Rockhold, Costa Phillipou, and more!

Until then, we'll see you next time when we try to map out What's Next
comments powered by