SPOTLIGHTS
MMA's 3R's 1.09.14: UFC Fight Night 34, Dominick Cruz Injured Again, Tito Ortiz Arrested
Posted by Jeffrey Harris on 01.09.2014

From Tarec Saffiedine's win over Hyun Gyu Lim at Fight Night 34 and Tito Ortiz's recent arrest to Dominick Cruz vacating the bantamweight title and more, 411's Jeffrey Harris breaks down the Right, the wRong and the Ridiculous from the week in MMA!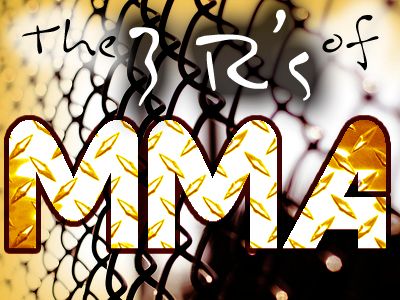 *The Column Concept*
Greetings loyal readers and welcome back to a brand new edition of The 3R's of MMA. The rules and format are still the same as I will be taking a look at the Right, the wRong, and the Ridiculous in the MMA world. The Right will be about the good to great fights or positive news items for the week or big fight announcements. The wRong will be the bad fights, showings or performances, and bad fight bookings. And the Ridiculous will be the worst of the world of MMA.

The 411 Ground and Pound Radio Show was back this week to review UFC Fight Night 34:



Welcome back readers. UFC ushered in the new year of MMA with UFC Fight Night 34. If you were so inclined to wake up super early, you could've watched the live stream of the event on the new UFC digital service, UFC Fight Pass. I went ahead and subscribed to the free trial since it goes through February. All in all, it was a solid Fight Night card with a great main event. So let's get to it.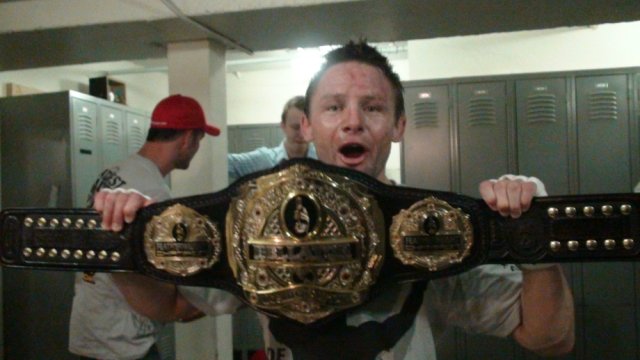 THE RIGHT:


Tarec Saffiedine vs. Hyun Gyu Lim: This fight turned out better than anyone expected it would really. Saffiedine made his long-awaited UFC debut. He hadn't fought since he defeated Nate Marquardt to win the Strikeforce welterweight title for the promotion's final event. Lim actually had a strong showing in the first round, knocking down Saffiedine twice. Unfortunately for Lim, he couldn't maintain the momentum for the rest of the fight. Saffiedine used his more technical, pinpoint striking game as well as vicious leg kicks to dominate the rest of the fight. He effectively took away Lim's legs and knee strikes. Lim is a huge fighter, and as a welterweight he had a big reach advantage going into this fight, not to mention power. Unfortunately, his range and size are not something he was able to utilize very well. He often kept his hands down and used poor striking defense which allowed Saffiedine to capitalize and take over for the rest of the fight. But Lim looked nearly finished in the fourth, but he came back to answer for the fifth round and swung for the fences. Both guys were tired and gave it their all, but Saffiedine still came out of it with the win. I was very impressed with Lim's performance. If he got the right leadership, I could definitely see him going places in the welterweight division. Saffiedine gets his first UFC win out of the way. I see him being a solid mid-to-upper level fighter in the welterweight division, but I'm not sure he's good enough to beat the stronger wrestlers in the division in order to become the champion.


Tarec Saffiedine won a five round decision against Hyun Gyu Lim in the main event at UFC Fight Night 34.

Tatsuya Kawajiri vs. Sean Soriano: Veteran Japanese fighter Tatsuya Kawajiri also had a successful Octagon debut at UFC Fight Night 34, submitting Sean Soriano in the second round. Kawajiri in recent years has made the drop to featherweight, where he's now won five straight. Now granted, all of those wins don't come against big names, but since a second loss to Gilbert Melendez, he's won six straight overall. He's also beaten Michiro Omigawa and Joachim Hansen, fighters who while they aren't elite level competition, they are decent and experienced names to have wins over on your resume. I think Kawajiri is a great addition to the UFC featherweight ranks. Since UFC is expanding in Asia, he's a great potential name to have on top of cards over there. At the same time, Kawajiri is 35 (he turns 36 in May) and he has a ton of fights under his belt. So realistically, this is Kawajiri's last big run of it. Still, it's good he's in the UFC now to see what he can do. Just remember, it was a little over three years ago he defeated Josh Thomson, now one of the top contenders of the lightweight division. Kawajiri's post-fight interview was also awesome and very entertaining. He definitely made the most of his UFC debut.


Tatsuya Kawajiri had a successful UFC debut at UFC Fight Night 34.

Max Holloway vs. Will Chope: This fight was on the prelims but actually ended up earning fight of the night honors. Holloway rallied back from a tough first round and managed to knockout debuting Will Chope in the second round. Holloway might not be a top level featherweight, but his fights are generally exciting to watch. His striking is very good, and at 22 years old, Holloway has a lot of potential to grow as a fighter. He debuted in the UFC at about 19 or 20 years of age. He's gone 4-3 since then. Holloway, I think if he does get gradually built up more could become quite the fighter seeing how he good he is at this age and he's essentially learning and growing in the UFC.




THE wRong:

Tito Ortiz arrested for DUI: Former UFC champion Tito Ortiz was arrested this week on an alleged drunk driving charge. Reportedly, there was an accident on a Los Angeles freeway, and Ortiz crashed. The good news is that Ortiz and the passengers in the car were not hurt. Since it is Los Angeles, the chances of Ortiz serving any hard time are slim. Hopefully though, this will serve as a wakeup call to him and his friends. It's hard to feel bad for Tito Ortiz, but after he got together with Jenna Jameson, it's hard to avoid saying you never believed things wouldn't have gotten as bad for him as they have. The right thing for Ortiz to do here is to cop clean to it and accept punishment. Again, since there were no major injuries, deaths, or damages, the worst he will get is probably like a fine, probation, or community service. I bet he never serves any actual jail time. He needs to nip this in the bud now or things will continue to get worse for him and his family.


Tito Ortiz was arrested on suspicion of drunk driving this week.
THE RIDICULOUS:

Kiichi Kunimoto vs. Luiz Dutra: In one of the more unsettling moments at UFC Fight Night 34, the main card bout between Kiichi Kunimoto and former TUF: Brazil contestant Luiz Dutra ended to DQ from illegal elbows from Dutra. The referees were blatantly illegal. They were 12-6 elbows, but putting that aside, they directly landed to the back of the head. If you look at the footage, Dutra's aim of the strikes looked very deliberate. He had a perfect view of Kunimoto and where he was landing those strikes. It's hard to give Dutra the benefit of the doubt. Even after the fight, Dutra claimed Kunimoto was exaggerating. Those elbows were disgusting. These were not a case of errant blows being thrown to the back of the head accidentally. Dutra should not be asked back for the UFC again.

Dominick Cruz injured and out of UFC 169: And thus, Dominick Cruz is UFC bantamweight champion no more. UFC President Dana White announced on ESPN SportsCenter this week that Dominick Cruz was injured again, this time from a groin tear, and out of his fight with interim champion Renan Barao at UFC 169 on Super Bowl weekend. Cruz has now relinquished the title, and Barao has been declared the official UFC bantamweight champion. And who fills in for Cruz than none other than top contender Urijah Faber. The news was frustrating because it looked like after over two years, we would finally see Cruz return to the cage, and we would've seen a new undisputed bantamweight champion. Not only that, Barao was probably Cruz's most intriguing opponent to date since he became bantamweight champion in the WEC. I think what is most frustrating is that really, Cruz should've been stripped of the title a long time ago. When Barao was about to defend the title for a second time, that's really when they should've just named him the official champion. For Cruz, he has to be the unluckiest fighter in UFC history. He becomes champion and he's in the UFC. He gets a win back over Urijah Faber. He defends the title again, and then he just suffers setback after setback with these injuries. Luckily a groin tear isn't as bad as a torn ACL, so he might be able to bounce back from this. Similarly, he won't be coming back from such a layoff and fighting someone like Barao, which you could argue is better for him in the long run. But still, I don't think it's right that you are on the shelf for two and a half years and can still call yourself the undisputed champion. Barao has been the one beating the top contenders and became the effective champion, and now he will be recognized as such. I feel bad for Cruz, but at the same time it's hard to continue getting emotional about all these injuries. One suspects over-training is becoming a serious epidemic in MMA when it's continuing to prevent these big fights and causing them to fall apart at the very last second.



Dominick Cruz is out. Urijah Faber is now in at UFC 169.


That's it for the R's. But what else is going on at 411mania.com with yours truly, the 411mania Jack of All Trades?

Check out my review of the new movie, 47 Ronin.

Also check out my review of, Lone Survivor.

And in DVD/Blu-ray, check out my official review of the amazing 50th Anniversary special for the Doctor Who franchise with Doctor Who: The Day of The Doctor.



* TWITTER *
* http://www.twitter.com/411mma *
* http://www.twitter.com/411wrestling *
* http://www.twitter.com/411moviestv *
* http://www.twitter.com/411music *
* http://www.twitter.com/411games *
comments powered by