SPOTLIGHTS
The Greatest MMA News Column 01.14.14: UFC 168 in the Record Books
Posted by Dan Plunkett on 01.14.2014

News and thoughts on UFC 168 PPV success, Nate Diaz's contract issues, Bellator's season ten announcements, Werdum vs. Browne, UFC on Fox 11, and more!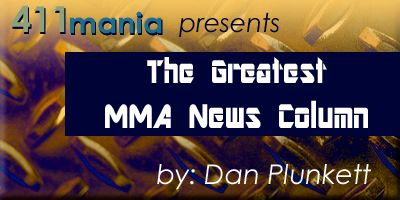 NEWS!



Early UFC 168 PPV estimates point to big success. Early expectations were for the Chris Weidman vs. Anderson Silva rematch to draw the second-biggest pay-per-view number in company history. The closer the fight got, the less likely it looked those expectations would be reached due to a string of disappointing PPV numbers for UFC and a weak television presence on the new Fox Sports 1 channel. But UFC 168 proved that no matter the television situation, if the media recognizes the fight as the major event it is, then one million buys is within reach.

The Wrestling Observer's Dave Meltzer reports the show did between 1 and 1.1 million buys. The figure should be considered an early estimate and subject to some adjustment, especially as late buys come in. At the moment, the second-biggest PPV in UFC history stands at 1.06 million buys for UFC 116: Lesnar vs. Carwin. Considering the downward trend of PPV since the bulk of UFC programming moved to Fox Sports 1, the number has to be considered a big success. At another point in time or with the build on a stronger channel, the show would have done considerably better business, but the number is excellent by today's standards.

In related news, UFC's PPV business may be given a boost after WWE moved to make all of its PPVs available on a subscription-based digital network. The move made cable and satellite providers furious with WWE, and some may choose to discontinue offering WWE PPVs. The providers have always had leverage over UFC, WWE, and boxing because there was nowhere else those companies could air their events and make the same kind of money. Playing hardball with WWE and not showing their events sends a message to UFC and boxing promoters, both of which have eyed an over-the-top model where they don't have to split earnings with providers, that cable and satellite companies won't be a cushion to fall back on if something goes wrong with the alternative model. With WWE off PPV or de-emphasized, UFC and boxing shows will get more commercial time from the providers.



UFC PPV Estimates for 2013



1. December 28, 2013 – UFC 168: Weidman vs. Silva 2 – 1,000,000-1,100,000 buys
2. March 16, 2013 – UFC 158: St-Pierre vs. Diaz – 950,000 buys
3. November 16, 2013 – UFC 167: St-Pierre vs. Hendricks – 630,000 buys
4. July 6, 2013 – UFC 162: Silva vs. Weidman – 550,000 buys
5. April 27, 2013 – UFC 159: Jones vs. Sonnen – 530,000 buys
6. February 23, 2013 – UFC 157: Rousey vs. Carmouche – 450,000 buys
7. May 25, 2013 – UFC 160: Velasquez vs. Bigfoot 2 – 380,000 buys
8. February 2, 2013 – UFC 156: Aldo vs. Edgar – 330,000 buys
8. October 19, 2013 – UFC 166: Velasquez vs. Dos Santos III – 330,000 buys
10. September 21, 2013 – UFC 165: Jones vs. Gustafsson – 310,000 buys
11. August 31, 2013 – UFC 164: Henderson vs. Pettis 2 – 270,000 buys
12. August 3, 2013 – UFC 163: Aldo vs. Korean Zombie – 180,000 buys
13. June 15, 2013 – UFC 161: Evans vs. Henderson – 140,000 buys

Notes: All figures via Dave Melzer's Wrestling Observer Newsletter. UFC put on 5 shows drawing 500,000+ buys in 2013, one better than 2012. In 2010, UFC had 11 PPVs beat that mark, including a streak of 8 in a row… The estimated 140,000 buys for UFC 161 matches UFC 147: Silva vs. Franklin II as the worst drawing UFC PPV cards since 2005… The percentage of purchases of the high definition feed versus the standard definition feed was higher this year than any other… UFC 168 had a price point $5 higher than the other shows… While it disappointed on PPV, UFC 167 set records for movie theater tickets sold and number of bars ordering the show.

Nate Diaz wants more money. Controversy erupted over the weekend when Dana White responded to a fan on Twitter and claimed Nate Diaz turned down a fight against Khabib Nurmagomedov. Diaz responded by saying White was "full of shit" and that he "didn't turn down anything." In an interview with MMA Junkie, Diaz's manager Mike Kogan stated when UFC offered Nurmagomedov for Diaz, he asked for a new contract for Stockton's finest. UFC said no, and Kogan turned down the fight.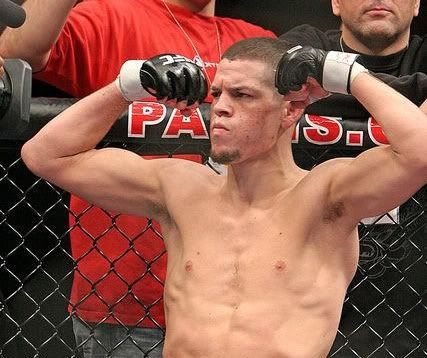 Diaz's salary for his last bout, a first round stoppage of Gray Maynard, made some headlines. His $15,000 disclosed per fight deal, doubled for a win, was staggeringly low for a 19-fight UFC veteran with good name value. To compare, Donald Cerrone, with a lesser name, fewer UFC bouts, and a decisive 2011 loss to Diaz, took home a disclosed payout of $96,000 for his November win. Kogan responded to a Cage Potato story on the matter by saying he sucks as a manager. For his lightweight title match in December 2012, Diaz made $50,000 just for showing up. If Diaz is legitimately making at most $30,000 per fight, it's far too low.

Kogan further explained in the article that it is "smart business" to sit out and wait for a potential title shot. Prior to the Maynard bout, Diaz lost a one-sided title match to Ben Henderson and was then knocked out by Josh Thomson. UFC lightweight champion Anthony Pettis has expressed interest in a match with Diaz. Why? "He knows it's a money fight," according to Kogan. Here, Kogan is overplaying his hand. Nate Diaz is not going to get a title shot by waiting around. Diaz, while probably a stronger draw than other potential Pettis challengers Thomson, Henderson, and TJ Grant, the difference isn't significant enough to leapfrog far more deserving fighters for a title match. Plus, it's also tough to call something a "money fight" when it would be hard-pressed to hit 300,000 buys.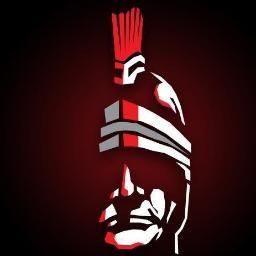 Bellator announces first season ten shows. After a modestly successful move for season nine, Bellator will remain on Friday nights for season ten. The promotion announced two shows for the upcoming season. Bellator 111 takes place March 7 and will be headlined by Eduardo Dantas vs. Rafael Silva. Silva earned a title shot by winning the four-man bantamweight Summer Series tournament. He holds a notable win over John Lineker in 2009. Dantas hasn't fought since February of last year, which was his return bout from his shocking upset loss to Tyson Nam. The heavyweight tournament also kicks off on the show with Ryan Martinez, Lavar Johnson, Peter Graham, Mighty Mo, Alexander Volkov, Mark Holata, Blagoi Ivanov, and Richard Hale. Martinez had a one-sided loss to current Bellator heavyweight champ Vitaly Minakov in the 2013 Summer Series finals. Johnson, a UFC and Strikeforce alum, has dropped his last three, including a 23 second knockout loss in October. Peter Graham is a kickboxer and scored quality wins in that sport over Badr Hari and Mark Hunt, but was never an elite guy. He filled in as an injury replacement in last season's heavyweight finals and lost to Cheick Kongo. Mighty Mo, 43, is an old kickboxer. Alexander Volkov lost the Bellator heavyweight title in November. Mark Holata has fought in Bellator five times, and none of those fights made it out of the first round. Blagoi Ivanov, 27, is probably still best known for beating Fedor Emelianenko in a 2008 sambo match, which was a shocking result at the time. In 2012, he was stabbed in the heart in a bar fight and nearly died. He returned in September, and brings an undefeated record into the tournament. Richard Hale has been a finalist in tournaments at light heavyweight and heavyweight, but came up short in both finals. He may be best remembered for submitting Nik Fekete with an inverted triangle choke in 2011.

Headlining Bellator 112 on March 14 will be a rubber match for the featherweight title between Daniel Strauss and Pat Curran. The match-making here is baffling to me. The last bout, in November, wasn't so close that an immediate rematch felt like a natural progression, and it wasn't even a particularly good fight. As a result of the match, Patricio Freire, who had a close loss to Curran last year and won last season's featherweight tournament, will have to wait for his title shot. Also on the card is Nah-Shon Burrell vs. the fighter formerly known as Jon Koppenhaver, and Joe Riggs vs. Sam Oropeza. Both are welterweight tournament bouts. Riggs won his way into the tournament by winning the Fight Master reality show.

Oddly, Bellator 110 still hasn't been announced.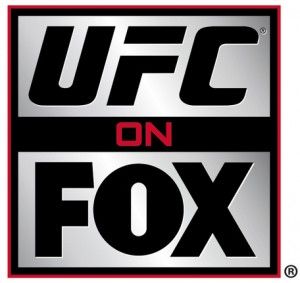 UFC on Fox heads to Orlando in April. UFC's eleventh special on Fox will take place on Orlando, Florida, on April 19, the company announced Monday. While the headliner is still to be determined, the show will feature a title eliminator in the heavyweight division between Fabricio Werdum and Travis Browne. Werdum hasn't fought since his June submission win over Antonio Rodrigo Nogueira. He planned to wait for a title match, but Cain Velasquez's shoulder injury made those plans worthless. Browne recently destroyed Josh Barnett at UFC 168. Also on the card is a bantamweight match between Miesha Tate and Liz Carmouche. As far as a main event, the only title match that would be available would be flyweight.

Quick news. Titan FC signed an eight show deal with CBS Sports Network. This isn't a major deal; CBS Sports Network is available in 50 million homes and its ratings aren't tracked by Nielson. Kickboxing organization Glory had a cup of tea with CBS SN before moving to Spike TV, and they weren't paid much attention in the US until the latter deal… There has not been much interesting news in MMA lately… Nevada Athletic Commission Executive Director Keith Kizer is resigning from his position to take a job with the Nevada attorney general's office. Hopefully the next person on the job will do a better job with officiating and judging reviews… Martin Kampmann is taking a break from MMA.

---


As always, thanks for reading. Feel free to leave any feedback in the comment box or email me at plunkettdan@yahoo.com.

comments powered by