SPOTLIGHTS
MMA's 3R's 1.16.14: Jones vs. Teixeira at UFC 172, UFC on Fox 11, Matt Brown, More
Posted by Jeffrey Harris on 01.16.2014

From Jon Jones' fight with Glover Teixeira getting a date and Matt Brown's comments about women's MMA to Nate Diaz's latest UFC drama and more, 411's Jeffrey Harris breaks down the Right, the wRong and the Ridiculous from the week in MMA!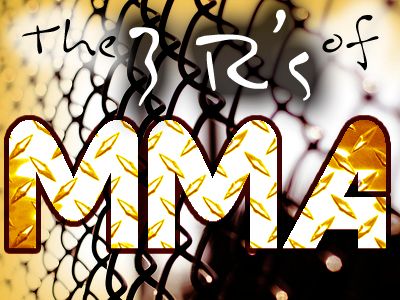 *The Column Concept*
Greetings loyal readers and welcome back to a brand new edition of The 3R's of MMA. The rules and format are still the same as I will be taking a look at the Right, the wRong, and the Ridiculous in the MMA world. The Right will be about the good to great fights or positive news items for the week or big fight announcements. The wRong will be the bad fights, showings or performances, and bad fight bookings. And the Ridiculous will be the worst of the world of MMA.

The 411 Ground and Pound Radio Show was back this week to preview UFC Fight Night 35:



Welcome back everybody. We got what was probably one of the more quiet weeks of the year considering all the events we will be getting later this year. So it was a bit of an off week, but there was some notable stuff in the news. By the time you read this, UFC Fight Night 35 will already have ended, but it wasn't quite earlier enough to make the column this week. So let's get to it.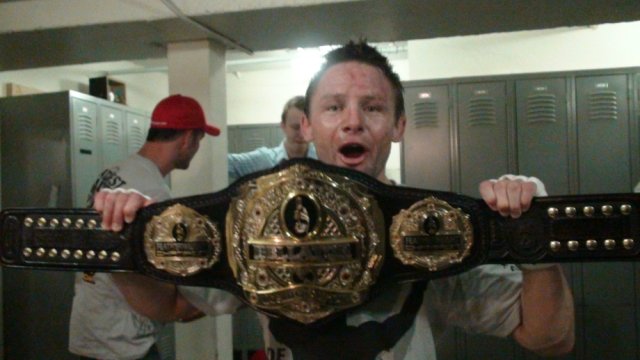 THE RIGHT:


UFC on Fox 11 takes shape: So far two big fights have been announced for the UFC on Fox 10 card in April. The UFC heads to Orlando, so hopefully our esteemed and venerable 411 Ground & Pound radio host and event reporter Mark Radulich will be able to end. So far the fight card has Travis Browne vs. Fabricio Werdum and Miesha Tate vs. Liz Carmouche. Add in a title bout with say Demetrious Johnson, and you've got a solid free TV card for Fox there. Hopefully those two fights will stay intact. Browne vs. Werdum is an awesome fight. Browne has looked incredible as of late. He had a tremendous 2013, and he's come a long way from his early days in the UFC when he had that awful draw with Cheick Kongo. I really like the Browne/Werdum fight, and I might even favor Browne if only because Browne has been more active as of late. Either way, the fight will determine really the next contender for Cain Velasquez. Miesha Tate vs. Liz Carmouche is a fun women's fight. Both fighters are pretty much out of the title conversation right now, but all of their UFC outings have been exciting or the highlights of their respective fight cards.



Travis Browne is set to fight Fabricio Werdum at UFC on Fox 11.

Jon Jones vs. Glover Teixeira rebooked for UFC 172: Jon Jones will get to fight in friendly territory in April against his next challenger Glover Teixeira. The fight will be taking place in Baltimore, Maryland, the home of the Super Bowl champions the Baltimore Ravens, who Bones' brother Arthur plays for. I knock on wood putting this item in the Right section considering this is about the fourth time the fight has been announced. So hopefully the fourth time is the charm, and hopefully another title bout doesn't fall apart due to injury again. Now that Silva's epic run at the top of the MMA world is over and with Georges St-Pierre taking a hiatus from the sport, Jon Jones is now the proverbial pound-for-pound king of MMA. A win here would mark his seventh light heavyweight title defense. Jones has talked a lot about superfights and moving up to heavyweight to fight the likes of Cain Velasquez. All the roads to such matchups start here, and he has to get through Glover Teixeira in order to make that happen. Jones will still have a height and reach advantage over Teixeira, but Teixeira has also proven to have strong MMA wrestling and takedown defense as well as exceptional knockout power. So this has all the factors to make an interesting matchup, and I can't wait to see what happens with this fight.


Jon Jones will next face Glover Teixeira at UFC 172 in Baltimore, where Jones will be playing the face because of his relation with Ravens Super Bowl champion and older brother Arthur Jones.
THE wRong:

Drama with Nate Diaz and the UFC: So apparently the UFC offered Nate Diaz a fight with undefeated fighter and rising lightweight prospect Khabib Nurmagomedov. Nate Diaz then took to Twitter and said that his boss, Dana White, was "full of ****. I didn't turn down anything…" Mike Kogan, Diaz's current manager, then spoke with Fox Sports and claimed that it was UFC that turned down the fight. OK…well here is what Kogan said: "We asked for Nate's contract to be redone. The UFC turned it down. We asked for a change to his contract, and changes to when the fight takes place. They said no and we said no thanks. This is supposed to be a professional sport, but then this resorts to these Twitter wars. This isn't a street fight, it's a professional sport. If it's a street fight and they want to see who the better man is they know where the fuck Nate is, and then we can see who is the better man." OK Mr. Kogan, that's not UFC turning down a fight. It appears Diaz has deleted the tweet where he said White is "full of ****." On one hand, Diaz arguably deserves more money. He's one of the more exciting fighters in the lightweight division. He's a ratings draw. His main event against Gray Maynard got one of the UFC's better ratings for Fox Sports 1 fight cards. On the other hand, whatever contract Diaz is on, it's the contract Diaz and his manager agreed to. Diaz is 1-2 in his last three fights. He's not in a good position to renegotiate for a huge new contract or sit out and wait for a title shot, especially when there are guys ahead of him waiting for a shot. I understand why fighters are tentative to fight Nurmagomedov right now. He's a scary prospect. He's undefeated. He has impressive slams and takedowns that look like they would be a nightmare for a guy like Diaz. Fighters in Melendez or Diaz's position are still in the top five and they are likely protective of their spots. After later tweeting, "F U Pay Me" on his Twitter, Diaz's latest odd post now reads, "I'm not waiting for a title shot. I'll fight tomorrow." I guess one can say, it's business as usual from the Diaz brothers.



Well, Michael Johnson and Jamie Varner are willing to fight him.

Matt Brown gets in trouble for women's MMA comments: So Matt Brown co-hosted a new podcast which are all the rage these days. And some rather outlandish and politically incorrect comments he made got put out there from the first podcast and got him in hot water. Brown stated the following during the show on women's MMA: "I always said, 'I don't know why they put women in the UFC – now I know why. If I'm [going] to pay $60 for a pay-per-view to watch women fight, they should at least be topless. How many knockouts do you see in women's fights? It's not really my thing. I respect what they do, but look, they don't have the body-type or the power – all that s–t – for knockouts. If you're not a good grappler in women's MMA, then you're behind. It's no different than the 125(-pound) division of men's MMA in that they're just really not built for knockouts." While I don't really agree with Brown's comments, I'm not really upset he said them. He's obviously way off about his insult of the flyweights as well, since we've been seeing knockouts left and right from the flyweights as of late. I didn't listen to the show, so I'm not sure the context of his remarks. Maybe Brown was just playing it up for the show and joking around. The problem is, since the Fox move, fighters like other professional athletes will be under a bigger microscope. Even in the wide scope of the internet, the most obscure remark can get spread like wildfire. Once it gets put on the internet, it is out and can never truly be erased. Even Conor McGregor got taken to task for inappropriate comments he made about Ronda Rousey and Miesha Tate. It's sort of like Matt Mitrione's comments. You aren't a standup comedian. Leave the jokes and the material to the standup comments. Sooner or later, it wouldn't surprise me if Tim Kennedy goes a little too far with his tweets and ticks the wrong group off. Fighters might not like it, but they have to filter themselves now. Kobe Bryant got fined too for his words as well. Times are changing.


Matt Brown got in trouble and had to apologize for his controversial remarks on a podcast on women's MMA.
THE RIDICULOUS:

Pat Curran vs. Daniel Straus III at Bellator 112: In a disappointing move, Bellator opted to book a rubber match between former champion Pat Curran and new champion Daniel Straus for the Bellator featherweight title at Bellator 112. This pretty much cements that the Bellator tournaments are now pointless, and the motto of "where title shots are earned not given" is all but dead. If Bellator is going to make matchups like this, it is time to do away with the tournament concept completely. Are Curran and Straus 1-1? Yes they are. But I was that fight live. Straus dominated the fight. It was a one-sided victory. It wasn't an especially great, competitive fight either. Recently Bellator instituted a "rematch" clause for title fights where they could book immediate rematches if the situation called for it because of what happened with Eddie Alvarez and Michael Chandler. Alvarez didn't want to have to fight another tournament again to get a rematch. However, in making this matchup, a rematch that no one really wants right now, Bellator has passed over two featherweight tournament winners they already have waiting in the wings: Patricio Freire and Frodo Khasbulaev. What's more, Patricio Pitbull was the last guy to beat Daniel Straus in Bellator in 2011. In fact, it is Straus' last lost and his only loss in Bellator period. What's more. Pitbull is not happy. He bemoaned the matchup and wrote on his Twitter, "'Where title shots are earned, not given.' Really???" When asked if he was injured, he simply said, "No." Pitbull himself had a very close match for the title with Curran. It was a heck of a lot closer than Straus vs. Curran was. In short, Pitbull is getting the short end of the stick here. A lot more fighters seem to be expressing their displeasure with Bellator as of late. Even more interesting, Daniel Straus himself criticized the rematch with Curran and wrote the following on his Facebook account: "My perception is that Bellator wants him as champ so bad not only does he get immediate rematch but gets it in his hometown damn near. Any thoughts?" It's pretty clear that Bellator MMA is desperate to push their golden boys. Look what happened with Muhammed Lawal. They tried to make him their huge star, but he got knocked out Emanuel Newton. They fed Mo some cans and gave him a shorter tournament to get an easy path to a title shot. They tried to do over the match with Newton in a bogus interim title fight, when the champion Attila Vegh was not injured, and Mo still lost. I get that Curran is probably one of their better ratings draw, but this is not an apt rematch right now. Curran got shutout in their last fight. Pitbull rightfully earned his shot. This rematch makes no sense right now.



Daniel Straus will face Pat Curran at Bellator 112.


That's it for the R's. But what else is going on at 411mania.com with yours truly, the 411mania Jack of All Trades?

The movie that just saw its wide release expansion and became a big surprise hit is Lone Survivor. So check out my official review RIGHT HERE.

And in DVD/Blu-ray, check out my official review of the amazing 50th Anniversary special for the Doctor Who franchise with Doctor Who: The Day of The Doctor.



* TWITTER *
* http://www.twitter.com/411mma *
* http://www.twitter.com/411wrestling *
* http://www.twitter.com/411moviestv *
* http://www.twitter.com/411music *
* http://www.twitter.com/411games *
comments powered by