SPOTLIGHTS
MMA's 3R's 1.23.14: UFC Fight Night 35 and WSOF 8
Posted by Jeffrey Harris on 01.23.2014

From Luke Rockhold's win over Costas Philippou and Yoel Romero's defeat of Derek Brunson to Anthony Johnson obliterating Mike Kyle and more, 411's Jeffrey Harris breaks down the Right, the wRong and the Ridiculous of UFC Fight Night 35 and WSOF 8!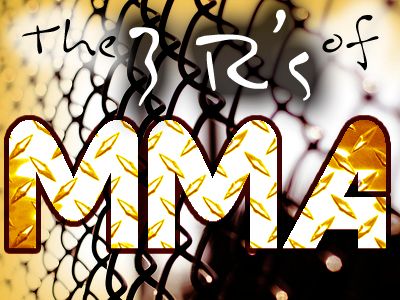 *The Column Concept*
Greetings loyal readers and welcome back to a brand new edition of The 3R's of MMA. The rules and format are still the same as I will be taking a look at the Right, the wRong, and the Ridiculous in the MMA world. The Right will be about the good to great fights or positive news items for the week or big fight announcements. The wRong will be the bad fights, showings or performances, and bad fight bookings. And the Ridiculous will be the worst of the world of MMA.

The 411 Ground and Pound Radio Show was back this week to review UFC Fight Night 35 and preview UFC on Fox 10:



Welcome back everybody. The 2014 MMA season continued to get underway last week. UFC was back with UFC Fight Night 35. And World Series of Fighting was back on NBC Sports for their first event of the year. So let's get busy.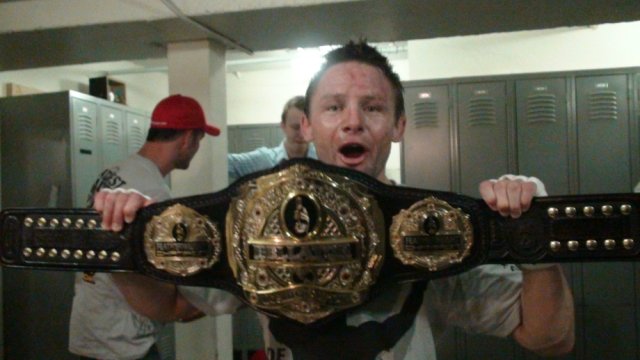 THE RIGHT:


Luke Rockhold vs. Costas Philippou: An important fight to keep a strong spot in the Top 10 rankings at middleweight. This was a good matchup for Rockhold as he utilized his punches and kicks really well here. He nailed Philippou with a good head kick, and Philippou looked like he panicked when he got a cut opened up. Rockhold then just unloaded with kicks to the body and a good liver kick to put Philippou out. A good highlight reel win for Rockhold after that tough knockout loss to Vitor Belfort. He's probably not going to get that rematch with Vitor Belfort anytime soon. Despite what he said after the fight, it looks like he's going to cling to the notion that he lost because of Belfort using TRT. The thing is, even if he were to get that rematch in the US, it's possible Belfort could be granted a TRT exemption. Still a good main event that ended the fight on a high note.


Luke Rockhold defeated Costas Philippou at the main event of UFC Fight Night 35.

TJ Dillashaw vs. Mike Easton: Dillashaw put in a fantastic performance against Mike Easton on the main card of UFC Fight Night 35. Dillashaw dominated the fight pretty much everywhere. Although he wasn't able to get the finish, he was constantly active and attacking. He showed off some impressive new striking tools in his belt as well. I think against the better strikes he would need to strengthen his defense though. He did keep his hands awfully low most of the times, which in some fights can lead to disaster. The difficult position Dillashaw is in now though is that he now has one of the better records at bantamweight in the UFC. He's ranked No. 5 in the division, and his buddy and stablemate Urijah Faber is ranked No. 1 and is the top contender right now. Faber is set to fight for the title next. Now granted, I've gotten from Faber before that he would fight Dillashaw if Dillashaw "asked" for that fight. But that's still a ways off. Now that Dillahsaw has won here, the fight I want to see him in next is against Dominick Cruz. Cruz was forced to vacate the title. When he does return, he will not be fighting for the title. A fight with Dillashaw gives him a Top 5 guy, and also adds intrigue being against a Team Alpha Male fighter connected to Urijah Faber. Dillashaw said he wants to prove that he's a top contender, so the fight makes sense. So TJ Dillashaw vs. Dominick Cruz. Book it Dana and Joe.


TJ Dillashaw defeated Mike Easton at UFC Fight Night 35.

Yoel Romero vs. Derek Brunson: Yoel Romero, an Olympic silver medalist, actually fought back from arguably losing the first two rounds to finish Brunson and win the fight. Brunson actually was giving Romero a lot of problems in the first two rounds. He was able to deal with Romero's strong wrestling pedigree and actually got some good shots in. Romero than turned it up in round three, like any fighter possibly down on the cards should and got Brunson to the ground and pounded him out. The referee was incompetent in stopping the fight, but that's another matter. Romero showed some holes in his games here, but he also showed a lot in fighting back from some tough rounds to secure the finish. He's now 3-0 in the UFC with three knockouts and well underway. At 36, it might be a little late for Romero to be a big time contender, but perhaps he can have a decent little run while he's in the UFC. Still, I'm very interested to see where Romero goes from here.

Cole Miller vs. Sam Sicilia: This was definitely Cole Miller's best performance to date since moving to featherweight. Granted, this was a good matchup for him in terms of both skills and how they physically pair up. Miller for once actually used his range quite well here, and for once didn't look tired and drained after making the cut to featherweight. He messed up Sicilia with some good punches before getting him to the ground and using his superior grappling game to secure a rear-naked choke for the finish. Miller's post-fight interview was fun, if not a little delusional. I like Miller, but he's not a Top 10 featherweight yet. Also, calling out Donald Cerrone, still not sure I believe he can make that cut to featherweight. Still, it was entertaining, and Miller's performance was much-improved here.


Cole Miller extended his win streak to two with a submission over Sam Sicilia at UFC Fight Night 35.

Anthony Johnson vs. Mike Kyle: Anthony "Rumble" Johnson made short work of Mike Kyle at WSOF 8. In a light heavyweight bout, Johnson flattened Kyle minutes into the first round. This was the last fight on Johnson's current WSOF deal and now makes him an MMA free agent. Johnson didn't leave the UFC on the best of circumstances, and he's missed weight several times in his career. Johnson has racked up a bunch of wins, but at the same time, I'm not sure he's really matured as a person and as a fighter. Still, I think the UFC should probably make him an offer to come back. Granted, he'd probably have a tougher time at light heavyweight in the UFC than he has in WSOF. But he's been performing pretty consistently at light heavyweight. WSOF will give him a title shot if he stays, but there are only so many fights he can get there at this point. His chances for bigger money are in the UFC. It wouldn't surprise me if Mike Kyle announces his retirement from MMA again after this one, before promptly coming back later.



Photo Credit: WSOF/Lucas Noonan.

Justin Gaethje vs. Richard Patishnock: Gaethje knocked out Patishnock in the first round to become the first ever WSOF lightweight champion. The fight lasted only about a minute, but it was all out from the first bell to the last. Gaethje recovered from an early quick onslaught before unloading on Patishnock against the cage with some sick punches and knee strikes. The referee stopped the fight because Patishnock was eating a lot of unprotected shots and not really intelligently protecting himself any longer. Gaethje now draws Nick Newell in his first title defense. Gaethje is turning into a pretty decent prospect. His WSOF wins include knockouts against UFC veteran Dan Lauzon and Gesias Cavalcante. I'd honestly like to see how far he could get in the UFC someday.


Photo Credit: WSOF/Lucas Noonan.
THE wRong:

Brad Tavares vs. Lorenz Larkin: Honestly, I think Dillashaw vs. Easton really should've been the co-main event instead of this fight. Miller vs. Sicilia would've been a better co-main event even. Tavares and Larkin put in a rather listless effort. Tavares outpointed Larkin and won a workmanlike decision. For Tavares, this gets him his fifth straight win, making him 7-1 in the UFC. It's actually a pretty good record, but because all of his wins came by decision, people aren't really as excited or interested in him. This puts Tavares in the Top 15 easily and maybe makes him a fringe Top 10'er. However, if he continues with these type of performances, few people will ever care when he fights and constantly wins much like Jon Fitch and Yushin Okami.


Brad Tavares earned his fifth straight UFC win at UFC Fight Night 35.

Cody Bollinger vs. Tyson Nam: All that momentum Nam had from being the guy who stopped the reigning Bellator bantamweight champion outside the promotion is all but gone at this point. He had an awful fight with Cody Bollinger at WSOF 8. By the end, I think Nam only has himself to blame that the scorecards didn't go his way. It looked more like a listless sparring contest than actual fight. I didn't expect a whole hell of a lot from Bollinger. He was the fighter kicked off from The Ultimate Fighter for not making weight last season (one of two, actually). Still, Mark Radulich's analogy of watching paint dry against this fight in his report was apt.




THE RIDICULOUS:

Referee Blake Grice: This week, I'm singling out the terrible refereeing of Blake Grice for his abysmal performance in the Yoel Romero vs. Derek Brunson fight at UFC Fight Night 35. Grice looked incompetent in having the fight stopped and waited way too long to actually put an end to it. He gave Brunson a final "warning" or he would stop the fight. Now maybe Brunson moved just enough for him to let it continue, but after that he gave Brunson about several warnings that he was not able to answer. At that point, really before the elbows to the side from Romero, Brunson was no longer able to intelligently defend himself and the fight should've been stopped. There is human error, and people do make mistakes, but that is why it's detrimental for MMA referees to be in much better control and not so timid. Grice should be suspended for his poor performance and put under review for jeopardizing Derek Brunson's health as he did.


Blake Grice waited too long to stop the Yoel Romero/Derek Brunson fight at UFC Fight Night 35.


That's it for the R's. But what else is going on at 411mania.com with yours truly, the 411mania Jack of All Trades?

Check out my official review of the new comedy and #1 movie in America, Ride Along.

Also in Movies/TV, check out my review of the newest re-imagining of the landmark Tom Clancy character, Jack Ryan, in Jack Ryan: Shadow Recruit.



* TWITTER *
* http://www.twitter.com/411mma *
* http://www.twitter.com/411wrestling *
* http://www.twitter.com/411moviestv *
* http://www.twitter.com/411music *
* http://www.twitter.com/411games *
comments powered by