SPOTLIGHTS
What's Next 1.27.14: UFC on Fox 10 Aftermath
Posted by Robert Practor on 01.27.2014

Where does Ben Henderson go after yet another controversial decision victory? Will Josh Thomson retire? How will the lightweight title picture shake out? 411's Robert Practor takes a look at all this and more!

Hello again everyone and welcome to the column that breaks down What's Next! UFC on Fox 10 is in the books and, as I anticipated going into the event, it wasn't a very memorable card. This was the poorest card on paper that the UFC has put together for a Fox event. This could be due to any number of factors, including how they ended 2013 with so many major title fights in a short span of time, losing big stars due to retirement or injuries, and the sheer number of cards that they put on. There's a lot to talk about so with that being said, let's get down to business, do what we're here to do, and map out...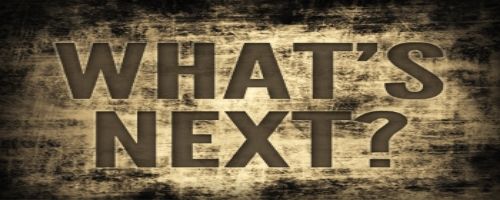 ---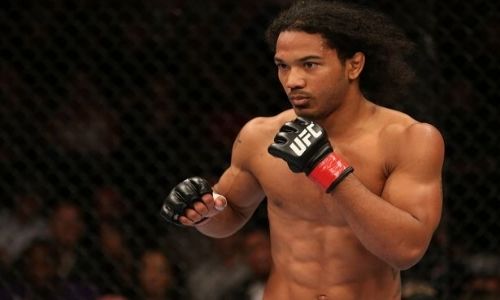 Benson Henderson



It's a new year but the story remains the same with Benson Henderson. Henderson picked up yet another controversial decision victory over Josh Thomson this past Saturday at UFC on Fox 10. I scored the fight a clear 48-47 for Thomson and could even see Thomson taking four rounds but that's not how it played out, as 'Bendo' took two judges' scorecards with scores of 48-47 and a ridiculous 49-46. Henderson must be Facebook friends and share the occasional drink with some of these judges around the country as this has now happened (in my opinion) in both fights against Frankie Edgar as well as his fight with Gilbert Melendez. Dana White made it clear after the fight that Bendo is still not anywhere near a title shot, especially against Anthony Pettis, the man who has defeated him twice, so he is going to be in that position similar to Junior dos Santos where he is likely the second best fighter in the division but is going to spin his wheels due to having two losses to the reigning champion. As for who he matches up with next, it's difficult to gauge because I don't see the UFC wanting to keep sacrificing future title challengers to Henderson. With 'Showtime' likely out until July, the UFC has Gilbert Melendez, Khabib Nurmagomedov, and TJ Grant as possible title contenders in addition to Henderson, Rafael dos Anjos, and Nate Diaz in the next group. With Thomson no longer in the title hunt, I see the UFC granting the next title shot to Gilbert Melendez. From there, they can test TJ Grant against Henderson if Grant is ever able to return. Nurmagomedov is still waiting for a willing opponent and he will likely be right around the corner for the next title shot.

What's Next: Benson Henderson vs. TJ Grant


---

Josh Thomson



Josh Thomson looked great in there with an elite Lightweight like Benson Henderson. Bendo is a former long-time Lightweight champion who is on most Top 15 Pound-for-Pound rankings, yet Thomson came in and clearly took three rounds (maybe even four) over him….. with a broken hand! It's a tough, tough break for the 'Punk', who lost his scheduled title shot, was the recipient of another poor decision, and now has to heal a broken hand while considering retirement. Thomson spoke post-fight about knowing his time in the sport is limited and came across as not having the killer instinct and drive anymore, and when those types of thoughts start crossing a fighter's mind, it may indeed be time to get out. Thomson would fit well in a Fox panelist position but I imagine those positions are like gold around there in the UFC, so who knows if that's even an option. If Thomson relaxes, heals his hand, and finds motivation from the fact that he had such a good performance against an elite fighter like Henderson, maybe he will be back later in 2014. It's tough to predict who he could face since the lay of the land at Lightweight is so unclear at the moment, but I'd see him fighting someone on the level of Donald Cerrone or Edson Barboza.

What's Next: Josh Thomson vs. Edson Barboza


---

Stipe Miocic



Stipe Miocic did exactly what I envisioned he would do to Gabriel Gonzaga, the same thing he did to Roy Nelson, neutralized his game and kept control of the fight on the feet for all three rounds en route to picking up the decision victory. Gonzaga gassed badly, which has always been an area needing improvement for him, and that mixed with Miocic's methodical style made this fight not very entertaining. Regardless, that is two straight big victories for the heavyweight since suffering his sole defeat at the hands of Stefan Struve in 2012. Stipe is one of very few options for title contenders in the Heavyweight division after the upcoming Travis Browne - Fabricio Werdum #1 Contender fight, and will likely find himself next in line with one more victory. This would be a purely business-oriented decision, but I see the UFC giving him another fight with someone of this caliber instead of matching him up with Junior dos Santos or Mark Hunt, for example. Miocic could fight the winner of Alistair Overeem vs. Frank Mir, a returning Antonio Rodrigo Nogueira, or even be given a very easy path to a title shot against Brendan Schaub. I wouldn't put it past the UFC to give him Schaub to protect one of the very few realistic options they have for Heavyweight title contenders and I don't even think I'd blame them.

What's Next: Stipe Miocic vs. Brendan Schaub


---

Donald Cerrone



Donald Cerrone has been going on the record saying he is broke and can't save money, so he was likely a very happy cowboy after earning the $50,000 KO of the Night award with his beautiful head kick over Adriano Martins. Cerrone was down on the scorecards in my book before earning the KO, so Cerrone now has two straight wins at Lightweight. I wasn't even predicting him to win heading into this fight but I was wrong, so for now we'll have to wait and see what kind of run he has in him. Back to the money issues, Cerrone has stated he wants to fight six times in 2014. I'm not sure they'll him in there that many times, but he's obviously hoping for a quick turnaround. A fight with Edson Barboza is one I've called for here before, but I now am hoping for Barboza to be given an even bigger fight than this, but it's still a possibility. Jim Miller is another Lightweight in a similar spot with Cerrone and I think that would be a really intriguing fight for both of them.

What's Next: Donald Cerrone vs. Jim Miller


---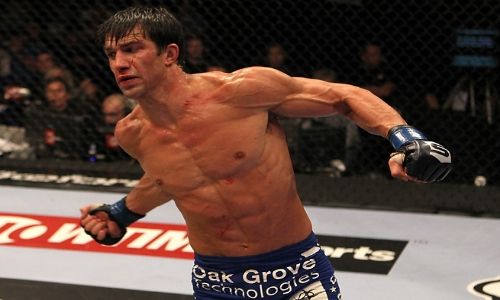 Luke Rockhold



Luke Rockhold will be discussed here as well coming off of his impressive victory over Costas Phillipou at UFC Fight Night 35. Rockhold looked great and it was a hell of a way to bounce back from the spinning head kick KO he suffered at the hands of Vitor Belfort in his UFC debut last year. Rockhold could get himself right back to a title shot with two more solid wins and I agree with Rockhold that a fight with Michael Bisping makes a lot of sense. Bisping and Rockhold would both benefit greatly with a win over the other and while the UFC may be leaning towards Tim Kennedy as Bisping's next opponent because of their online rivalry and trash-talking, I strongly feel Rockhold-Bisping is the better fight to make.

What's Next: Luke Rockhold vs. Michael Bisping


---


- Gabriel Gonzaga: vs. Soa Palelei

- Jeremy Stephens: vs. Dustin Poirier


---




Reader Responses


I will be featuring your comments and offering up my responses. Make sure to add a comment about anything and everything and see it showcased here in the next edition!

There were no reader comments after the last edition of What's Next. I can blame you readers for not sharing your thoughts and comments but the last event was Fight Night 34, on Fight Pass, headlined by Tarec Saffiedine vs. Hyun Gyu Lim… so I'll give you guys a pass and encourage you to comment at the bottom of this article.


---




Closing Words



There you have it ladies and gentlemen. Agree/disagree with my ideas? What are your thoughts on the Henderson-Thomson decision and each of their futures? Who should receive the next Lightweight Title shot? Is Michael Bisping the best option for Luke Rockhold's next fight? Any other thoughts, comments, or questions, please feel free to comment below! Reader feedback in the comments section will be featured in the next edition of What's Next!

We'll see you on Monday February 3rd as we examine the aftermath of the big UFC 169 Pay-Per-View featuring two title fights between Renan Barao vs. Urijah Faber and Jose Aldo vs. RIcardo Lamas!

Until then, we'll see you next time when we try to map out What's Next
comments powered by