SPOTLIGHTS
MMA's 3R's 1.30.14: UFC on Fox 10 Edition
Posted by Jeffrey Harris on 01.30.2014

From the main event between Ben Henderson and Josh Thomson and Donald Cerrone's knockout to what is currently eating Nate Diaz and more, 411's Jeffrey Harris breaks down the Right, the wRong and the Ridiculous of UFC on FOX 10!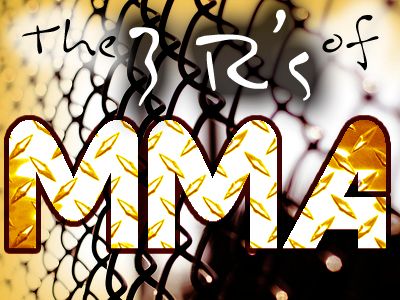 *The Column Concept*
Greetings loyal readers and welcome back to a brand new edition of The 3R's of MMA. The rules and format are still the same as I will be taking a look at the Right, the wRong, and the Ridiculous in the MMA world. The Right will be about the good to great fights or positive news items for the week or big fight announcements. The wRong will be the bad fights, showings or performances, and bad fight bookings. And the Ridiculous will be the worst of the world of MMA.

The 411 Ground and Pound Radio Show was back this week to review UFC Fox 10 and preview next week's mega Super Bowl weekend event, UFC 169:



The 2014 MMA season continued with UFC on Fox 10. Some fun fights overall, but the main event was controversial and understandably frustrating in some ways. So let's get to it.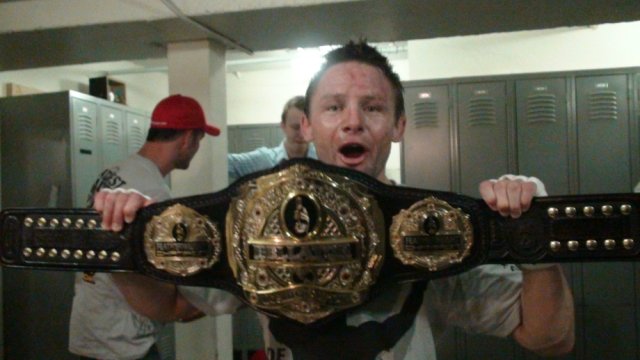 THE RIGHT:


Ben Henderson vs. Josh Thomson: OK, so we had another instance of Ben Henderson eking out a close split decision, this time against Josh Thomson. It's heartbreaking for Josh Thomson. At one point it looked like he was going to fight Anthony Pettis for the title. He was coming off the biggest win of his career, a knockout over Nate Diaz. However, let's put some things into perspective. The main reason Thomson was in that position was because of injuries. TJ Grant was going to get the shot first, but he was still recovering from his concussion. So then Thomson got the nod. And then Pettis got injured. Had Thomson waited, there's no guarantee the title shot would've been there for him at the end of it. And then he'd have been on the shelf a much longer time. Now, the fight having a score of 49-46 was goofy. I agree with that. However, I believe Bendo won this fight. I understand if you believe Thomson was, and I won't argue against that. I will argue however, while Thomson did a great job of this fight with his takedowns, slams, and even getting Ben Henderson's back, he wouldn't do much when he got those good positions. Also, Ben Henderson was more aggressive standing up, and it looked like he did more damage with his striking. My feeling is this, when a fight is this close, I don't think fighters can blame the judges. Thomson has been in this position before. He was in a very narrow and close fight against Gilbert Melendez for the title in Strikeforce. Thomson or Henderson really should've done something big or momentous to really seal that final round, but neither guy did it. But Anthony Pettis in his first title fight with Ben Henderson knew the fight was close, and he knew he had to do something big to impress the judges and secure the fifth round in their WEC title fight. And he did that. Anyway, this wasn't really a bad fight at all, but I can understand why people are frustrated with the way Henderson has these close fights he keeps coming on top of. I was highly disappointed with the way it seemed the media was trying to shame him for not being a judge and winning the fight after. He's supposed to say he thought he won. You can't blame him for that. I think Henderson should probably fight Khabib Nurmagomedov or TJ Grant next, but we'll see.


Ben Henderson defeated Josh Thomson by split decision in the main event of UFC on Fox 10.

Donald Cerrone vs. Adriano Martins: On paper this was a pretty dangerous fight for Cowboy. Martins was a relative unknown, but he was going into the fight with a lot of experience and a lot of fights as well as wins under the belt. It's not been uncommon to see Cerrone's night get spoiled by some relative unknowns in his ZUFFA tenure. Case in point, that first fight he had with Ben Henderson for the WEC interim lightweight title. Cerrone eventually pulled off a tremendous headkick knockout on Martins to secure the Knockout of the Night bonus. It was a great performance that puts the recent loss to Rafael dos Anjos in the rearview mirror. While I'm still not sure Cerrone can ever break into that higher elite level, if he continues with performances like this more often than not, I think he will have a long tenure in the UFC. There are a number of enticing matches Cerrone could have next. If he doesn't fight someone like Khabib Nurmagomedov or say TJ Grant, I would like to see him fight Jim Miller. That's a tremendous fight on paper and could easily main event a Fox Sports 1 card or go on the main card of a PPV.


Donald Cerrone knocked out Adriano Martins at UFC on Fox 10.

Alex Caceres vs. Sergio Pettis: Alex Caceres has come a long from being previously labeled as "the worst fighter on the planet." He's definitely matured and grown a great deal from his days on The Ultimate Fighter and his early fights in the UFC. While he's still green in some areas and he's not beating elite-level talent, he's been winning fights and continuing to look better each time out. Also he beat an undefeated and much-hyped opponent in Sergio Pettis. This was a close fight, but Caceres got out of a dangerous situation from Pettis' heel hook attempt and then secured a rear-naked choke to get the duke. It gave Caceres a double fight night bonus (Fight and Submission of the Night) and the biggest payday of his career. So if you look at the numbers, Caceres is 5-1 with 1 No Contest in his last seven fights. The one no contest was a win for him that was overturned because he tested positive for marijuana, so arguably he should be 6-1 in his last seven. But anyway, good for Bruce Leeroy in surpassing the labels and low expectations many had put upon him. For Sergio Pettis, he might have to seriously consider dropping back down to flyweight. He looked like an undersized bantamweight in this fight. It might be tough, but in the UFC, you need to be big for your weight class. Pettis has fought at flyweight before. He's still young, and at 20 years old, he could still be growing into his body. That being said, he's already 1-1 in the UFC. The UFC roster isn't going to give him time to wait to grow into things. He could be a couple losses away from a loss and basically being the next Dan Lauzon. Ultimately it's his decision, but he should probably consider dropping down to 125 pounds.


Alex Caceres submitted the undefeated Sergio Pettis at UFC on Fox 10. The victory earned him two $50,000 bonuses for Fight of the Night and Submission of the Night.

Jeremy Stephens vs. Darren Elkins: Stephens got probably one of the biggest wins of his career, defeating Darren Elkins in their main card bout at UFC on Fox 10. Elkins may not be a fan favorite, but he was probably Stephens' tougher test in the division. Elkins was 6-1 in the UFC at featherweight going into this fight. He's super tough with great wrestling skills and a hard head. Stephens showed a lot by being able to deal with Elkins wrestling and keeping the fight where he needed it to be. To Elkins credit, he took a lot of hard shots and was able to keep going. However, he did show one of the flaws in his game in that if you take his wrestling away, you can beat him. He did almost catch Stephens in a choke at the end, but Stephens was clearly fine and just waited it out. For Stephens next fight, I think he should be put in against Dustin Poirier or Dennis Siver in order to try and continue his rise up the featherweight ranks.

Even Ronda Rousey hated the end of the Royal Rumble: This is unrelated to UFC on Fox 10, but I had to put this in here this week since it's topical. For the wrestling fans, here's a short little Vine clip of Ronda Rousey and her friends watching Royal Rumble and expressing disappointment over the ending. The fallout of the Rumble is global news people, and it's spread to the MMA world.


Rousey didn't like the Royal Rumble ending either.




THE wRong:

Stipe Miocic vs. Gabriel Gonzaga: My expectations weren't tremendously high for this one, and this wasn't a terrible fight. However, it was a dull and disappointing one. Gonzaga I think edged out the first round, but it looks like mentally quit and was gassed in the second. Gonzaga did break his hand, so credit to him for fighting through that, but as we've seen from Gonzaga previously in his bigger UFC fights, he tends to wilt under pressure. Miocic did have some impressive striking and boxing here, but Gonzaga had nothing for him for the rest of the fight. His power looked lacking. He had Gonzaga hurt in the third round, and it looks like he really should've been able to finish this one. That being said, Miocic racked up another win, and with Antonio Silva out of the picture, this probably puts him up the rankings. He could very well be facing someone like Junior dos Santos next, depending on who is available. He could also face Josh Barnett or even the winner of Frank Mir vs. Alistair Overeem. But considering his wins and place in the rankings, JDS might be the best pick for him.


Stipe Miocic defeated Gabriel Gonzaga by decision at UFC on Fox 10.




THE RIDICULOUS:

Nate Diaz trashes Anthony Pettis and UFC on Fox 10 main event: So Nate Diaz took a page out of his brother's book, and he went on a curse-filled rant on the UFC on Fox 10 card. He posted an image of a text message on his Twitter expressing his displeasure of the main event and also UFC lightweight champion Anthony Pettis, who was doing broadcast analyst work for the Fox card. Diaz and his manager have expressed desire in wanting a fight with Pettis. The two reportedly got into at a bar or an event and nearly came to blows. While I enjoy the Diaz brothers as fighters, I do not care for or respect their antics outside the cage. Now I understand why people like it since it gets people talking and it hypes fights. It's part of the experience with the Diaz brothers. However, we've known for both brothers they've taken it further by being unprofessional and missing their PR events. Nate Diaz seemed to be absolutely clueless that he needed make 155 pounds for his title fight, though to his credit he eventually made the weight. Diaz seems to think he can wait it out for a title fight, which is highly unlikely to happen. He's going to have to fight someone eventually. Evidence suggests that his manager basically did turn down the fight with Nurmagomedov because he wants a fight with Pettis, well that fight isn't happening right now. There is a line of guys ahead of Diaz right now. Also, those two "bitchass" fighters he insulted in the main event at UFC on Fox 10, well they both destroyed him inside the cage. Thomson is the guy that handed him his first knockout loss. Ben Henderson beat him up for 25 minutes. That's why he's not fighting for the title next.



Nate Diaz was not a fan of the UFC on Fox 10 main event.

Also, here is an animated dramatic reading of the text created by Tommy Toe Hold. Nate Diaz is voiced by the brilliant Tommy Toe Hold for the clip as well:




That's it for the R's. But what else is going on at 411mania.com with yours truly, the 411mania Jack of All Trades?

Check out my review of the film that was the No. 1 movie in America for its second weekend in a row, Ride Along.

Also check out my exclusive interview with the star of the Starz original series Black Sails, Luke Arnold.

And in DVD/Blu-ray, check out my official review of the amazing 50th Anniversary special for the Doctor Who franchise with Doctor Who: The Day of The Doctor.



* TWITTER *
* http://www.twitter.com/411mma *
* http://www.twitter.com/411wrestling *
* http://www.twitter.com/411moviestv *
* http://www.twitter.com/411music *
* http://www.twitter.com/411games *
comments powered by