SPOTLIGHTS
What's Next 2.03.14: UFC 169 Aftermath
Posted by Robert Practor on 02.03.2014

Who's next for Renan Barao after his controversial victory over Urijah Faber? Will the Aldo-Pettis superfight finally happen? What is Alistair Overeem's next move? 411's Robert Practor looks at what's next for the fighters of UFC 169!

Hello again everyone and welcome to the column that breaks down What's Next! UFC 169 was this past Saturday yet it already feels like a distant memory, likely having something to do with the fact that 10 of the 12 fights went to decision. Not fun decisions either, as most of the fights were dull and uneventful. I don't have anything to say about the preliminary fighters, Overeem saved his job while Frank Mir may be signing a Viacom contract in the near future, we may finally be seeing the super fight between Jose Aldo and Anthony Pettis, and the main event left me once again very frustrated. There's a lot to talk about so with that being said, let's get down to business, do what we're here to do, and map out...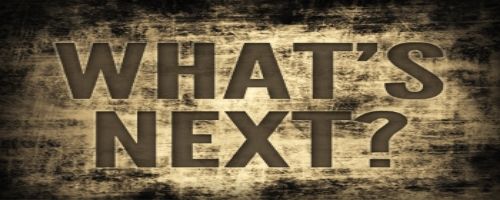 ---

Renan Barao



Renan Barao is a beast. The man has a record of 32-1-1, hasn't been beaten since his very first fight nine years ago, and is widely accepted as one of the top five pound-for-pound fighters in the world. His 22-fight winning streak (I actually consider it a 32-fight streak, but that NC in 2007 murkies things up a bit) is one of the most impressive streaks in MMA. He has torn through a who's who of fighters in the UFC Bantamweight division, including Scott Jorgensen, Eddie Wineland, Michael McDonald, and Urijah Faber (twice). I will discuss Barao's training partner and Featherweight Champion Jose Aldo below, but Barao is quickly becoming what Aldo used to be: an unpredictable, vicious fighter stopping practically everyone in his path. I could keep heaping praise upon Renan Barao but I think everyone gets the picture. What's next for the Bantamweight champion becomes a little more unclear. Depending on how soon Dominick Cruz can return from his latest injury, the UFC may book Barao-Cruz since it would do the best business. The other options would be #3 ranked Raphael Assuncao after he walks through Francisco Rivera at UFC 170 or TJ Dillashaw, fresh off a nice performance in his victory over Mike Easton last month. Even though Dominick Cruz would still like to return with a fight against Renan Barao, I would really like to see him take a different fight as it will be well over two and a half years since his last fight. Facing Barao after that much time out of the cage and the severe injuries he's suffered would be like feeding him to the lions. I have another idea for Cruz's return which you will read about shortly. While I do see TJ Dillashaw earning his way to a title shot eventually, the fact that he lost to Raphael Assuncao (despite it being a close split decision) in October likely means Assuncao will be next in line. I could see UFC 174 in June being headlined by Barao vs. Assuncao and a Flyweight Title fight between Demetrious Johnson and Ali Bagautinov, who handily defeated John Lineker on Saturday.

What's Next: Renan Barao vs. Raphael Assuncao - Bantamweight Title


---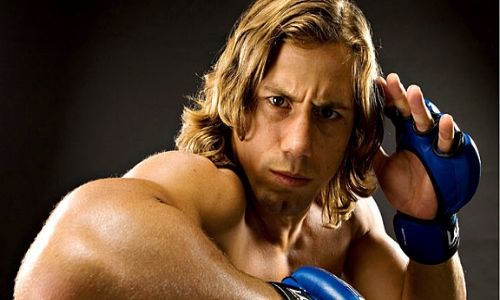 Urijah Faber



I wanted to give Renan Barao full credit and respect in his section above so I saved the discussion of the controversial stoppage of their fight for this part. Barao hurt Faber and Faber was on the ground covering up while Barao attempted landing numerous blows on the ground. Faber absorbed the blows that sent him down and was attempting to regain his wits, covered the side of his head with his hand, and even responded to referee Herb Dean with a thumbs up right before Dean stopped the fight. Yes, Faber took some damage in the minutes leading up to the moment in question but even if he didn't make the thumbs up gesture I would still consider the stoppage unjust. As Chad Mendes and Brian Stann said in the post-fight show on Fox Sports 1, Faber was gathering his wits and intelligently defending himself. Dana White also spoke out against the stoppage and stated that, while Herb Dean is one of the best referees in the business, he made a mistake here. I truly don't want this feature to feel like it's always filled with me bashing decisions and referee calls. I questioned yet another Benson Henderson decision victory last week (which will be discussed further in the reader response section below) and have also discussed the GSP-Hendricks fiasco among others and this is just another one to add to the list. That being said, I will leave it at that for now. The fact is, Renan Barao looked amazing and outworked Faber throughout the first round and this marks yet another title fight loss for 'The California Kid'. It was exactly what I feared would happen with him taking the fight on a mere three weeks notice. Would he have won if he had a full camp and the poor stoppage didn't happen? Who knows. The fact is, though, that Urijah Faber is at a crossroads. In his entire career he's never lost a non-title fight. He is truly an elite fighter. Faber can go back to the drawing board and rattle off another set of impressive victories and work his way back to yet another title shot. There are people out there that complain about all the title fights that Faber receives; to that I say, get over it. If he wins and wins and wins, impressively and convincingly, what is supposed to happen? Should he not be eligible for any more title fights? Come on. While he prefers Bantamweight and would have more of a problem with size at his old stomping grounds of Featherweight, maybe he should consider moving back up. There's practically no one left for him to fight at Bantamweight as he's torn through everybody yet failed against the champ twice. The Featherweight division would give Faber a group of fresh opponents and challenges the likes of Cub Swanson, Ricardo Lamas, Dustin Poirier, and Frankie Edgar, a fight which I would absolutely love to see. Faber may be at a point in his career where he just gets high profile big-money fights like battles against Flyweight champ Demetrious Johnson, Frankie Edgar, etc. The next move I see for him is a well-deserved vacation and a fight with long-time rival Dominick Cruz upon his return. One more fight against Cruz would be logical for several reasons. It would do good business for the company. It would be an exciting rubber match and a fitting way to settle their rivalry. It would also provide Urijah the opportunity to stay in his weight class and take more time to consider his options. I would not be surprised if we see Faber-Cruz 3 as the co-headliner under Aldo-Pettis on 4th of July weekend.

What's Next: Urijah Faber vs. Dominick Cruz


---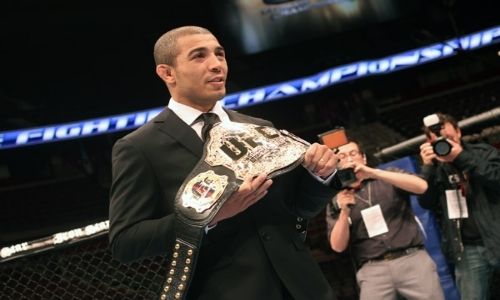 Jose Aldo



While still undoubtedly one of the top five pound-for-pound fighters in the world, Jose Aldo has been a bit disappointing as of late. It appears that the days of Aldo wrecking house and laying waste to all of his opponents with fantastic finishes, being replaced with a champ who appears to focus on hanging on to his belt while doing just enough to get by his challengers. Taking a look at his past fights, Aldo only has 2 finishes in his past 6 fights, and one of those only occurred after his opponent Chan Sung Jung separated his shoulder during the fight. To contrast that, Aldo fantastically earned a TKO or KO in 7 of his 8 fights in the WEC. His next fight announcement unfolded right in front of our eyes during the post-fight press conference as it's been decided that his next bout will be a super-fight against Lightweight Champion Anthony 'Showtime' Pettis. It would be fantastic if we're able to see that fight as it's a battle of two of the top strikers in MMA. If anyone can force Aldo to return to his more exciting way of fighting it would be Pettis. I like the way they have discussed this fight going down. Jose Aldo would relinquish his Featherweight title to challenge Pettis for the Lightweight belt and that would give us the chance to see the first UFC Featherweight Champion not named Jose Aldo. I discussed this very notion in a previous edition of What's Next a while ago and said that I would book Chad Mendes vs. Cub Swanson to determine the new champ and it looks like that is what we will see. That has the makings to be a fantastic fight. The two met in the WEC almost four years ago and both have made great improvements in their games since then. Back to Aldo-Pettis, the early word has been that Pettis will be able to return by July so let's hope he can take the time to heal correctly and we get to see the Pettis-Aldo fight headline on 4th of July weekend.

What's Next: Jose Aldo vs. Anthony Pettis - Lightweight Title


---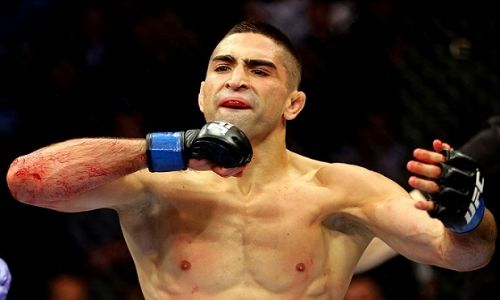 Ricardo Lamas



Ricardo Lamas tried his best but, as I predicted, he didn't have anything to offer Aldo. Lamas will have to make another run and hope to earn some more impressive victories and he could begin by facing The Korean Zombie Chan Sung Jung. That has the makings for an exciting battle but if the Zombie isn't ready to return soon enough, Nik Lentz would be a logical pick.

What's Next: Ricardo Lamas vs. Chan Sung Jung


---

Alistair Overeem



Alistair Overeem absolutely dominated Frank Mir this past Saturday, netting a whopping 139 strikes to Mir's 5. 'The Reem' looked good in the fight and surprisingly avoided getting caught in a submission by Mir during their exchanges on the ground. Overeem has taken flack from Dana White for his performance, with White saying he fought safe and could have finished Mir in the first round. That's all well and good but the man was fighting for his job in the company for crying out loud. I don't blame him for fighting safe and in regards to him not going for the kill when he had Mir vulnerable, let us not forget that everyone was criticizing Overeem for not pacing himself and punching himself out in his last fight against Travis Browne. I found it interesting that Overeem seemingly brushed aside the notion of fighting Junior dos Santos when asked about it on the post-fight show, especially considering their war of words last year. Overeem may not be as interested in that fight as expected but it is indeed the right fight to make. The UFC is paying 'Reem a ton of money and a battle against dos Santos would be a money-maker. Who knows, the UFC may book dos Santos against Josh Barnett and match Overeem up with Stipe Miocic, but I see Overeem-dos Santos as the fight to make here.

What's Next: Alistair Overeem vs. Junior dos Santos


---


- Frank Mir: Retirement and Hall of Fame Induction

- Ali Bagautinov: vs. Demetrious Johnson - Flyweight Title


---




Closing Words



There you have it ladies and gentlemen. Agree/disagree with my ideas? What are your thoughts on the stoppage in the main event? Is Chad Mendes vs. Cub Swanson going to be the fight to determine the next Featherweight champion? Should Alistair Overeem fight Junior dos Santos next, or will it be Stipe Miocic or someone else? Any other thoughts, comments, or questions, please feel free to comment below! Reader feedback in the comments section will be featured in the next edition of What's Next!

We'll see you on Monday February 24th as we examine the aftermath of UFC 170 featuring Ronda Rousey's next title defense against fellow olympian Sara McMann as well as Daniel Cormier making his Light Heavyweight debut against Rashad Evans!

Until then, we'll see you next time when we try to map out What's Next
comments powered by