SPOTLIGHTS
MMA's 3R's 2.06.14: UFC 169 Edition
Posted by Jeffrey Harris on 02.06.2014

From Renan Barao's controversial knockout of Urijah Faber and Alistair Overeem's callout of Brock Lesnar to Aldo's performance against Ricardo Lamas and more, 411's Jeffrey Harris breaks down the Right, the wRong and the Ridiculous for UFC 169!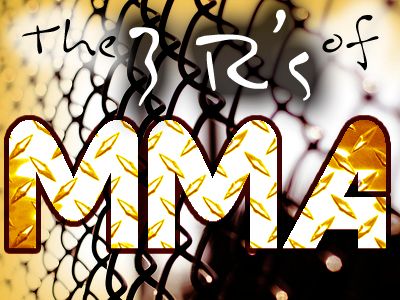 *The Column Concept*
Greetings loyal readers and welcome back to a brand new edition of The 3R's of MMA. The rules and format are still the same as I will be taking a look at the Right, the wRong, and the Ridiculous in the MMA world. The Right will be about the good to great fights or positive news items for the week or big fight announcements. The wRong will be the bad fights, showings or performances, and bad fight bookings. And the Ridiculous will be the worst of the world of MMA.

The 411 Ground and Pound Radio Show was back this week to review UFC 169:



UFC held their annual Super Bowl weekend card with UFC 169. Renan Barao and Jose Aldo unsurprisingly remained champions. There was some controversy over the main event finish. The rest of the card was filled with a lot of decisions, breaking the record for most decisions ever on a UFC card. So let's get to it.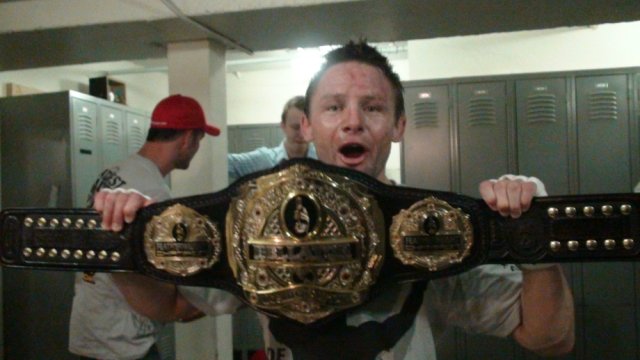 THE RIGHT:


Renan Barao vs. Urijah Faber: Now I understand why there is controversy over the stoppage. But as I was discussing over the weekend on my Facebook and in the comments of Mark Radulich's report, I have no problem with Herb Dean's stoppage of this fight. Faber was getting blasted and beaten up in the standing game by Barao. As far as time to recover, Dean gave Faber that chance after Faber face flopped and splatted on the ground. Now maybe the term of what goes under intelligence defense could be more specific, but what Faber was doing was not intelligence defense. When the referee is asking you to move or do something, he's not looking for a thumbs up in Faber's type of situation. He's looking for Faber to move or improve his position. Grabbing a leg, a desperation move, and doing a thumbs up while you are in the turtle position is not intelligent defense. Now maybe those shots weren't doing a lot of damage. Since I'm not Faber, I don't really know if he was truly hurt or not. However, I think based on what Herb Dean was seeing, he made the right call. Faber was only staying in the turtle position on the ground and covering up while he ate 10-12 hammerfists from Barao to the head area, after he had already face flopped on the ground. Instead of improving his position and trying to move and get out of danger, he stayed there and just covered up. All those signs point to it being a good stoppage. A thumbs up like that is meaningless because we've seen fighters give the thumbs up and still get finished in short order. While there will be an unnecessary shadow of controversy over this fight, Barao continues to look fantastic. He now gets to be the official bantamweight champion. Despite Faber's suggestion of TJ Dillashaw, the next challenger really has to be Raphael Assuncao, provided he beats Francisco Rivera. Also for those keeping score, this fight makes Team Alpha Male 0-6 in UFC title fights in less than three years.


Renan Barao got a TKO stoppage over Urijah Faber at UFC 169.

Abel Trujillo vs. Jamie Varner: Trujillo and Varner put on a show that sorely needed it. While not all the fights earlier on the card were bad, some of the FS1 prelims were real snoozers, and we needed something exciting to wake the crowd up again and keep them from sitting on their hands. Abel Trujillo and Jamie Varner did just that, putting on an absolute war and an early candidate for Fight of the Year. Trujillo is gradually morphing into a fan favorite with his fan-friendly fighting style and his penchant for just throwing caution to the wind and swinging for the fences. Both guys ate some hard shots but continued to fight for the finish. The end came with an amazing hook from Trujillo that completely stopped Varner cold with just one punch. With the win, Trujillo earned $125,000 in bonus money, so hopefully he didn't take any of the wacky tobaccy or anything that would jeopardize such a payday or career-defining performance.


Abel Trujillo beat Jamie Varner by knockout at UFC 169.

Ali Bagautinov vs. John Lineker: Ali Bagautinov is another fighter from Russia who has been dominating his division since coming into the UFC. Not the greatest fight ever, but Bagautinov has made a lot of waves at flyweight in a short time in the UFC. Lineker now marks his biggest win to date and likely puts him close in the running to a title shot against Demetrious Johnson. I was really impressed with Bagautinov's performance, and it looks like he is going to be a handful and tough matchup in the division for quite some time.




THE wRong:

Jose Aldo vs. Ricardo Lamas: I think the reason Jose Aldo isn't a bigger draw or star in the UFC despite being so dominant is really because of performances like this. In the UFC, we've rarely seen Aldo fight like he did in the WEC days, when he used to just destroy people with highlight reel finish after finish. Now granted, the competition has gotten tougher. And Aldo has gotten older and the weight cut probably takes a lot more out of him, but in the WEC he was like a featherweight Anderson Silva. With some exceptions we see a lot of these fights with Aldo just being cautious and not really being aggressive, but still dominating, he likely starts to tire in the later rounds, and wins an underwhelming decision. And that's why I think at this point, a fight with Pettis is probably the best thing for him. For Aldo, it's really the most intriguing matchup he's had since Frankie Edgar. He's basically cleaned out the featherweight division. If you think about, his next opponents are guys he's already knocked out in the first round. If they can do this lightweight title bout and not hold up the featherweight division by vacating the belt, I think that's the right way to go. I was also really disappointed by Lamas' performance. While he did a good job to earn this shot, it didn't really show in this fight. He scored a couple good kicks, but he threw a lot of these weird roundhouse kicks and didn't land much of anything. I'm really not sure what his game plan was, and his coaching didn't really seem to give him much of a sense of urgency or instruction at all. Lamas looked in over his head, like many of Aldo's other opponents.

Frank Mir vs. Alistair Overeem: I didn't expect Fight of the Year or even Fight of the Night here, but I did expect something a little more than what we got with this heavyweight clash. I figured Overeem would be too strong for Mir in the clinch and beat him up there, as that is an area where Mir does not do well. And credit is due to Overeem for neutralizing Mir's guard, but that's about it. It was a really dull heavyweight contest otherwise. Overeem was being really way more cautious than usual. The fight itself was actually very reminiscent of Overeem's fight with Fabricio Werdum in Strikeforce, except without a near comeback in the last round. Overeem was really, without a doubt, the most over-hyped heavyweight prospect of all time. Not to mention, he made a goofy callout to Brock Lesnar after the fight, which is never going to happen.


Alistair Overeem: "We had to play it safe."

John Lineker's weight cut struggles: Now granted, Lineker made the 126 pound weight limit for this fight. But he's missed weight three times in his UFC career so far. He was barely abl nowe to make 126 pounds for this fight. He initially weighed in with the towel at 127 pounds. So he dodged a huge bullet here by not missing weight for his third straight time and the fourth overall in his UFC career. Many critics believe he should've been cut after the third incident. Lineker could've been a decent flyweight prospect. It's easy to see why UFC didn't cut him yet. Flyweight isn't as deep of a division right now and there weren't many fighters on significant winning streaks like Lineker. Lineker's out of the running for a title shot now, but if he ever wanted to get back there, how could the UFC have faith in him to promote him in a title fight when he's yet to even make 125 pounds? Before he came into the UFC, he fought at bantamweight. Lineker and his camp really need to think hard and make a decision. The weight cut didn't really look like it did him any favors against Bagautinov, so he should consider either moving back up to bantamweight or buckling down on the weight cut and prove it's not going to be an issue again further as it has been many times for him before.




THE RIDICULOUS:

Alistair Overeem's callout of Brock Lesnar: "I just wanted Brock Lesnar to know I'm here waiting for him." Come again? This is what Overeem clarified in the post-fight press conference after UFC 169. So let me get this straight, you beat Frank Mir and kept your job. You're still ranked in the top 10 heavyweights in the UFC, and you are calling out a guy who is not under contract in the UFC, retired from fighting, and you already destroyed over two years ago? Seriously Reem, what the hell? It just seems to reinforce that Overeem was really the most over-hyped, over-exaggerated heavyweight prospect in MMA history. He's calling out a guy he already beat up and really has no business calling out because he's not even in the sport anymore. Mark Radulich rightly pointed out on the 411 Ground & Pound Radio Show that it made Overeem look like a bully for asking for the easiest fight possible for the biggest payday. Let's just get this straight, if hell were to freeze over and Brock Lesnar was to return, highly doubtful the UFC would ever make a rematch with Overeem. Overeem making a callout for Lesnar was just plain ridiculous.



Alistair Overeem called out Brock Lesnar after his win over Frank Mir at UFC 169.



That's it for the R's. But what else is going on at 411mania.com with yours truly, the 411mania Jack of All Trades?

Check out my review of the new drama from director Jason Reitman, Labor Day.

Check out my review of the film that was the No. 1 movie in America for its third straight weekend in a row, Ride Along.



* TWITTER *
* http://www.twitter.com/411mma *
* http://www.twitter.com/411wrestling *
* http://www.twitter.com/411moviestv *
* http://www.twitter.com/411music *
* http://www.twitter.com/411games *
comments powered by