SPOTLIGHTS
MMA's 3R's 2.13.14: UFC on Fox 11 Card Taking Shape, Thiago Silva's Arrest, Jessica Eye's Failed Drug Test, and More
Posted by Jeffrey Harris on 02.13.2014

From Thiago Silva's arrest and release from the UFC and new fights added to UFC on FOX 11 to more fighters failing drug tests for marijuana and more, 411's Jeffrey Harris breaks down the Right, the wRong, and the Ridiculous from the week in MMA!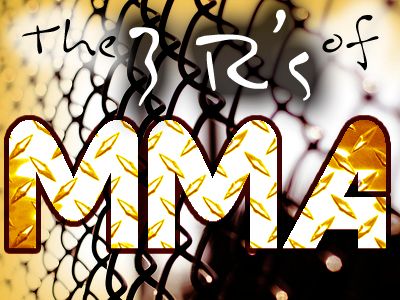 *The Column Concept*
Greetings loyal readers and welcome back to a brand new edition of The 3R's of MMA. The rules and format are still the same as I will be taking a look at the Right, the wRong, and the Ridiculous in the MMA world. The Right will be about the good to great fights or positive news items for the week or big fight announcements. The wRong will be the bad fights, showings or performances, and bad fight bookings. And the Ridiculous will be the worst of the world of MMA.

The 411 Ground and Pound Radio Show was back this week to preview UFC Fight Night 36:



This week was more or less a week off from major MMA cards. But there was some interesting news that came out in the last week or so regardless. So let's get to it.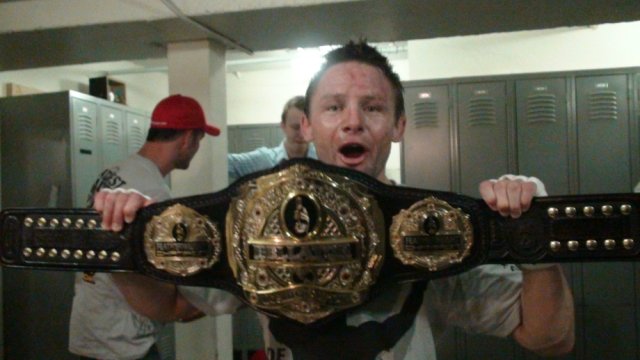 THE RIGHT:


Anthony Johnson returns to the UFC, faces Phil Davis at UFC 172: After being cut from the UFC, Johnson finally gets another shot there. He's been re-signed by ZUFFA and he gets a fight against top-ranked light heavyweight Phil Davis at UFC 172 in April. This is a huge, potentially life-changing opportunity for Davis, as well as a big chance to cement himself at light heavyweight. Johnson fought most of his UFC career previously at welterweight. However, after missing weight three times, it was clear he had become too big for the weight class. Light heavyweight had needed some new blood injected into it anyway, considering that big stars like Shogun and Dan Henderson will likely not be fighting that much longer. I like this matchup a lot. Now while I wanted to see Johnson back in the UFC, fighting at a more realistic weight class, I'm still not sure if he's taken the time to mentally grow into a more mature person while he's been outside the UFC, but that's another issue for the 3R's.



Phil Davis will face a returning Anthony Johnson at UFC 172.

UFC on Fox 11 card shaping up nicely: So two awesome lightweight bouts were added to April's enticing UFC on Fox 11 card. Rafael dos Anjos, ranked No. 6, will face Khabib Nurmagomedov, ranked No. 7. Also, Donald Cerrone, ranked. No. 8, will face the always exciting Edson Barboza, ranked No. 11. Along with the awesome heavyweight bout of Travis Browne vs. Fabricio Werdum, basically a title eliminator, and this is looking to be an awesome lineup for Fox. A lot of people are forgetting that Rafael dos Anjos has been on an incredible win streak as of late, but now he's facing one of the top lightweight prospects in Nurmagomedov, a guy that a lot of fighters at lightweight don't want to fight right now. Cerrone has been back on the winning trail lately, and stylistically a fight with Barboza is an amazing matchup. Cerrone is a great fighter, but he seems to mentally defeat himself to prevent himself from reaching that top contender status in his UFC run. For Barboza, he gets a chance to break into the top 10 and fight a bigger name opponent after his recent win streak. So far, this looks like an incredible card.


Donald Cerrone will now face Edson Barboza at UFC on Fox 11 in April.
THE wRong:

Anthony Johnson thinks MLB pay will prevent PED use in MMA: Anthony Johnson just re-signed with the UFC and has a huge fight setup with a top five opponent in Phil Davis. So he decided to go on the Tapout radio show and talk to host Ricky Bones about fighter pay and PED use. Here's but one of the gems from that appearance: "The one thing that he didn't say is that you got guys like A-Rod and all them. They making millions per game. We making a couple thousand. They look at us and be like, 'Man that's pocket change for me.' Hell, I'm probably about to say something stupid but I'm about to say, either pay us like them (MLB) and then we won't have to use it, or let us use it so we can get to that level." Oy vey. So basically, it sounds like Johnson is saying that MMA fighters wouldn't need PEDs if they were played like MLB players, which makes absolutely no sense considering how big of a problem rampant PED use is in baseball. Not only that, the highest paid guys and biggest stars were guilty of it as well. So higher pay is not going to kill MMA fighters' incentives to cheat at all. Johnson's other rather damning piece from the interview: "With as much training as we do, you have to take something. I mean, it doesn't have to be illegal, but you have to do something, because you just can't say 'I'm going to go home and go to sleep' and just wake up in the morning and feel better. It doesn't work like that." Now this is the type of quote that could be easily taken out of context, but Johnson's words make no sense and they also suggest that he's taken PED's or banned substances or that he's not against the idea. I'm glad Johnson is back in the UFC, and he's a decent fighter, but he still seems immature as a person.



Anthony Johnson expressed that MMA fighters should be paid like MLB players to stop using PED's on the Tapout radio show.

Yancy Medeiros fails UFC Fight for the Troops 3 drug test for marijuana: Now do I think marijuana is a PED and should be penalized as much as steroids or PED's? No, I don't. But at the same time, fighters and pro athletes know they are being tested for this. This is their chosen career. The UFC released a statement saying that Medeiros failed a drug test for marijuana for his fight at the November 2013 card. His knockout win over Yves Edwards was overturned to a no contest. He got a retroactive 90-day suspension. So basically, he gets a slap on the wrist for smoking weed. However, he gets the biggest win of his career overturned to a no contest because of pot. Listen, again the UFC and other athletic commissions appear to be lessening their stances on the severity of marijuana, but is it still worth ruining your career for pot? This is your chosen career and profession that you are putting your body on the line for. So why ruin it further by smoking pot? Just don't smoke it for six months or however long it takes. I get that people use it medicinally, but if that's the case and you are an athlete or fighter, it's your job to figure something out and use something instead. Just like fighters need to make weight, they should pass their drug tests as well. This is their job. Even if it's unjust, marijuana is still a banned substance. If they want to roll the dice on their careers, that's on them. Besides this, it was extremely odd that we found out this news so long after the fight.




THE RIDICULOUS:

Jessica Eye fails drug test for marijuana: So with a week of rampant speculation of why Jessica Eye's win over Sarah Kaufman at UFC 166 in Houston, TX was overturned to a no decision, documentation was finally revealed by Fox Sports that Eye failed a drug test for marijuana. Eye's behavior over the last week was very bizarre and suspicious. She did herself no favors with her statements to the public. Now granted, I don't think marijuana should be penalized as much as PED's, but at this point, I have no sympathy for any fighter who fails a drug test for marijuana. You know the commissions test for this. After Pat Healy lost about $130,000 in bonus money for smoking weed, every fighter should have learned from it. Every fighter should know better. The documents also revealed that by agreeing to her probationary suspension (she's basically allowed to fight as long as she follows the rules and pays her fine) she has waived her right to appeal the suspension and the decision to overturn her win. Despite this, Eye's camp had put out that she would appeal the commission's decision. Even more annoying was her response on Twitter to the rumors of her failing a drug test for marijuana, which read, "Just going to smile back and ignore all the BS … Y'all can speculate whatever you want." Well your drug test failure clearly wasn't BS. But, she failed to really get in front of this and handle it the wrong way. Pat Healy at least admitted to what he did and apologized. He irreparably damaged his career, and no matter what you think about marijuana laws and regulations, that's on him. Jessica Eye has now damaged her own career and got the biggest win of her career that put her in the top five of her weight class overturned. That's her own fault, and she has no one else to blame.



Jessica Eye failed her UFC 166 drug test for marijuana.

Thiago Silva arrested: So as the story goes, Thiago Silva believed BJJ coach and gym owner Pablo Popovitch was having an affair with his estranged wife, Thaysa Silva. He allegedly went to Popovitch's gym, where Thaysa trains, with a gun and made threats to Popovitch. He then reportedly barricaded himself in his home and SWAT was called before Silva eventually surrendered. After his arrest, UFC terminated his contract. There was another report about a domestic violence complaint that said Silva was abusive toward his wife and previously put a gun in her mouth and threatened to shoot her. Silva is innocent until proven guilty, but based on this evidence, I believe the UFC was correct in firing him. No matter what Thaysa and Popovitch might've done, none of that is justification for Silva putting his hands on his wife or threatening people with a gun. His lawyers are already coming up with some arguments that are, shall way say, "interesting." Either way, Silva's career as a major MMA fighter in the UFC is more than likely over.



Thiago Silva was arrested and charged with aggravated assault and battery.


That's it for the R's. But what else is going on at 411mania.com with yours truly, the 411mania Jack of All Trades?

Check out my review of the new drama from director Jason Reitman, Labor Day.

Was everything awesome with The LEGO Movie? Find out by reading my OFFICIAL REVIEW.



* TWITTER *
* http://www.twitter.com/411mma *
* http://www.twitter.com/411wrestling *
* http://www.twitter.com/411moviestv *
* http://www.twitter.com/411music *
* http://www.twitter.com/411games *
comments powered by