SPOTLIGHTS
MMA's 3Rs 2.20.14: UFC Fight Night 36 Edition
Posted by Jeffrey Harris on 02.20.2014

From Lyoto Machida's win over Gegard Mousasi and Erick Silva's highlight reel knockout to the dragging prelims and more, 411's Jeffrey Harris breaks down the Right, the wRong and the Ridiculous for UFC Fight Night 36!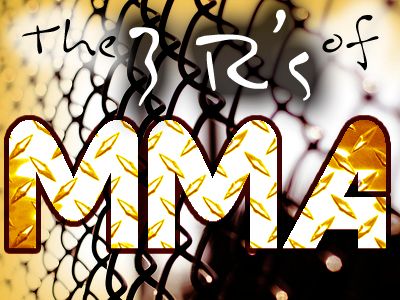 *The Column Concept*
Greetings loyal readers and welcome back to a brand new edition of The 3R's of MMA. The rules and format are still the same as I will be taking a look at the Right, the wRong, and the Ridiculous in the MMA world. The Right will be about the good to great fights or positive news items for the week or big fight announcements. The wRong will be the bad fights, showings or performances, and bad fight bookings. And the Ridiculous will be the worst of the world of MMA.

The 411 Ground and Pound Radio Show was back this week to review UFC Fight Night 36 and preview UFC 170:



So UFC Fight Night 36 has come and gone. The prelims portion of the event on Fight Pass was a bit of a slog to get through. But honestly, the main card wasn't that bad. For those who watched UFC 169 and Fight Night 36 back-to-back, I can see how cards with so many decisions (I think they were tied for the most ever on a UFC card) can get a bit tedious.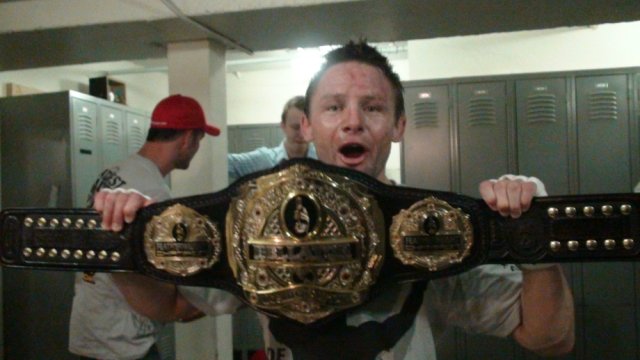 THE RIGHT:


Lyoto Machida vs. Gegard Mousasi: This was pretty much exactly how I thought the fight would go. Machida established his rhythm and did what he usually tends to go. Get in and out, fight a technical fight, got out of the way of Mousasi's shots, and outpoint him to a decision. All in all, this wasn't an awful fight. It was a technical fight, granted with a lot of Machida's oft-criticized "elusiveness." But that elusiveness has won him an equal amount of praise as it has criticism. At least this time, there was no doubt that Machida dominated the fight and landed the more significant, damaging strikes. Mousasi looked incredibly flat here. Maybe it was the long layoff. Maybe it was his first fight at 185 lbs in several years. But regardless, he looked flat. He never turned it up or really looked like a major threat to Machida. Credit to Mousasi because he ate a lot of hard shots, but to me this fight just reinforced that Mousasi will never be an elite competitor. He will look strong and probably be a perpetual top guy, but he will never become the champion. Machida is probably on the short list of title contenders at 185-lbs. Even though he doesn't have the most fan-friendly style, he's the biggest top 5 name at middleweight right now. Plus he's the former champion, though I don't think he should get the next shot.



Lyoto Machida defeated Gegard Mousasi in the main event at UFC Fight Night 36.

Jacare vs. Francis Carmont: I'm putting this here because honestly, I was impressed with Jacare's performance. He was fighting a much bigger, lengthier middleweight who came into this fight with a 6-0 UFC record. Before this fight, Carmont hadn't lost in over five years. Jacare didn't get the finish, but he had to deal with neutralizing and outstriking a much bigger opponent. And so Francis Carmont has revealed a major flaw in the style we've seen from a lot of fighters out of the Tristar camp as of late. Robert Winfree explained it quite well on the last edition of the 411 Ground & Pound Radio. It's a very low-risk style, but it's also a very low-activity style. Carmont did about jack all in this fight. Plus he was the one getting out-grappled for once. I think he has some decent skills, so hopefully this will be a learning experience for him. His fighting style got him to this point, but it wasn't able to get him any higher once he ran into a more elite-level competitor. Honestly, Jacare would be my choice to get the next title shot. In general, he tends to be a way more exciting fighter than Lyoto Machida. He's won more fights in the UFC at middleweight as well. But with the way injuries are piling up as of late, it wouldn't surprise me if someone like Jacare got the call to fight in a contender's match or even the champion himself.


Ronaldo Souza defeated Francis Carmont at UFC Fight Night 36.

Erick Silva vs. Takenori Sato: Silva made short of Takenori Sato here, flattening him quickly in the first round. He also pulled off some crazy back heel kicks when Sato shot in for a single. One of them looked a little iffy because Sato looked like he had a knee down when he was hit. Either way, it was an impressive back-on-track performance for Silva. Granted, this was basically a gimme fight for him. Silva has come up short against higher level competition when he's been given those fights in the UFC. He probably needs another mid-level opponent next to see how he will do before he starts fighting in the top 10 of the division again.


Erick Silva knocked out Takenori Sato in the first round at UFC Fight Night 36. Sato never landed a strike on him in the bout.

Charles Oliveira vs. Andy Ogle: Oliveira finally gets back on track after suffering two straight losses to Frankie Edgar and Cub Swanson. Now to Oliveira's credit, both guys are among the top or close to the top of the division right now. Oliveira can generally be relied upon for a great fight or performance whenever he steps into the Octagon. He put up a strong fight against Edgar in a losing effort, and he bounced back with an impressive submission here. Not only that, he finally got to fight in his home country of Brazil. Oliveira was doing a good job of dominating the fight, but he finally found the submission later into the third round, giving him an extra performance bonus. For his next fight, I'd like to see him matched up against someone like the winner of Jim Hettes vs. Dennis Bermudez or Cole Miller.


Charles Oliveira scored one of the only two finishes at UFC Fight Night 36, submitting Andy Ogle in the third round.




THE wRong:

Mario Yamasaki's Refereeing: Yamasaki came off as remarkably inconsistent on this card. Not to pile on because he usually does a good job, but he made some questionable choices throughout the card. Case in point, in the bout between Felipe Arantes against Maximo Blanco, he deducted a point for a low blow from Blanco late in the fight. It didn't look blatant or intentional in that case, and why would he deduct a point like that since usual procedure calls for a warning? Later on in a similar situation, after Mousasi hit Machida with a nasty illegal upkick, he gives Mousasi a warning. That upkick looked more blatant and reckless on Mousasi's part than an accidental cup kick from Blanco. So why was no point taken away? Consistency is an important thing as an MMA referee, and it was not Yamasaki's best night in showing as such.

UFC Fight Night 36 Fight Pass Prelims: So all things considered the preliminary portion of the card, which was available exclusively on UFC Fight Pass, was quite the drag to get through. Not all of the fights were terrible, but many of them were very grinding, slow fights. So granted, it's understandable after going through a UFC PPV with so many decisions a couple weeks ago, it was difficult to have another card that started off so slowly. Now granted, I do think people are being a little overly critical of this card considering how last year, there were a lot of exciting back-to-back cards this year and fans tend to be overly-negative and aggressive online and on social media. But yeah, the Fight Pass prelims were a drag. One performance that needs to be singled out I think is Maximo Blanco who lost to Felipe Arantes on the prelims. Blanco has now gone 1-3 in the UFC, and his run in the Octagon has been very close to a bust. He has an issue with drawing fouls. His last fight against Akira Corassani was due to an illegal knee, giving him a DQ loss. This time it was a low blow that lost him a point. It didn't directly affect the outcome of the fight as it turned the final scores from 29-28 to 29-27 across the board, but losing a point could've also easily affected Blanco's mental state and made him lose his confidence. It just looks like its time for Blanco to get released and try and work his way back into the UFC, as he has not looked ready for the higher level.


All the preliminary fights on UFC Fight Night 36's Fight Pass broadcast went to decision.
THE RIDICULOUS:

Nothing this week. Remember to check back next week for my UFC 170 edition of the 3R's.

That's it for the R's. But what else is going on at 411mania.com with yours truly, the 411mania Jack of All Trades?

The LEGO Movie dominated the box office for the second week in a row. Remember not to miss my OFFICIAL REVIEW.

Also in Movies, check out my official review of what could possibly be the best "so bad it's good" movie of the year, Winter's Tale.

Over in games, check out my official and exclusive preview of the upcoming Xbox One first-person shooter Titanfall.




* TWITTER *
* http://www.twitter.com/411mma *
* http://www.twitter.com/411wrestling *
* http://www.twitter.com/411moviestv *
* http://www.twitter.com/411music *
* http://www.twitter.com/411games *
comments powered by