SPOTLIGHTS
What's Next 2.25.14: UFC 170 Aftermath
Posted by Robert Practor on 02.25.2014

Who is next for Ronda Rousey after her latest victory? How far away from a title shot is Daniel Cormier? 411's Robert Practor takes a look at this and much more in the latest edition of What's Next!

Hello again everyone and welcome to the column that breaks down What's Next! UFC 170 is in the books and I was pleasantly surprised to see it turn out to be a fun card. We saw some impressive performances from Raphael Assuncao and Zach Makovsky on the prelims, a surprisingly fun fight between Rory MacDonald and Demian Maia, a dominant (yet expected) Light Heavyweight debut for Daniel Cormier, and another dominant victory for the greatest women's fighter in the world, Ronda Rousey. We also have a healthy dose of reader responses below due to me accidentally leaving it out of the last edition. There's a lot to talk about so with that being said, let's get down to business, do what we're here to do, and map out...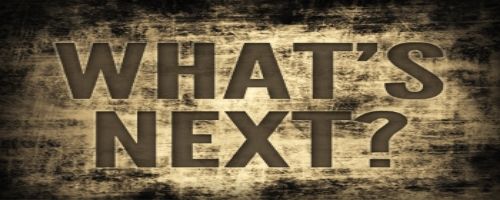 ---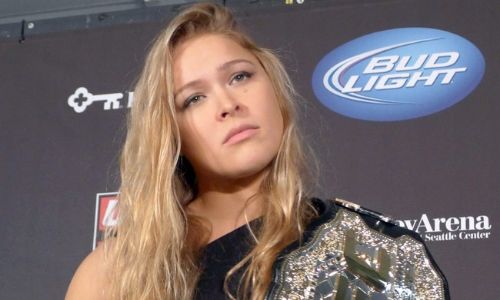 Ronda Rousey



Ronda Rousey continued her reign of dominance with a first round TKO victory over Sara McMann. The fact that it was the fastest stoppage in the UFC Women's division was surprising but the fact that Rousey won by TKO and not her patented armbar submission was all the more unexpected. Some are crying afoul regarding the stoppage but I was completely okay with it. Rousey landed several nasty shots to the body of McMann and finally dropped her with a vicious knee to the liver. We have been seeing more of this lately and know how debilitating those liver shots can be so when McMann took that blow and fell to the mat in a heap and didn't cover up as Rousey pounced, that qualifies as a just stoppage in my book. Referees are often in a spot where they are damned if they do and damned if they don't. We saw referee Kim Winslow get ripped for letting Miesha Tate take a ton of damage and numerous knockdowns from Cat Zingano while others vehemently call that Tate was still defending herself. We just saw earlier in the night with the same referee as this fight, Herb Dean, allowing TJ Waldburger to take a lot of unnecessary punishment before calling a stop to the fight. I would much rather see a fight called debatably a few seconds earlier than opening someone up to some dangerous, unanswered blows that could cause serious, long-term damage.

I hope that the nature of the stoppage doesn't garner the majority of the discussion from this fight, as Rousey's dominant run and continued evolution as a complete mixed martial artist has been just fantastic to watch. Rousey's successes and fame both in the cage and outside the cage have opened up many doors for women's MMA and will have long-reaching implications in the long-term future. As for what's next for the women's kingpin, it's hard to predict. She's got filming for her leading role in the Entourage movie coming up next month, which I'm very excited to see as I was a huge fan of the show. Coinciding with her wrapping up filming that movie will be the release of The Expendables 3, which she will have a lot of responsibilities promoting. Depending on when the begins her next big film, The Athena Project, which has promise of becoming a major franchise, the Rowdy one may be in the clear for a fight in near the end of Summer or beginning of Fall. The most likely contender waiting in the wings is Cat Zingano, who was previously scheduled to coach opposite Rousey on The Ultimate Fighter 18 and get a shot at the champ after filming, having earned the slot with an impressive victory over Miesha Tate in April of 2013. Unfortunately, Zingano suffered a torn ACL and saw Tate plugged in in her place. Zingano has had tragedy piled upon her injury setback with the suicide of her husband and head coach, Mauricio Zingano so despite receiving clearance to return to full training next month, I don't want to jump to any conclusions on whether Cat will be ready and willing to get back in the swing of things just yet. People heal in different ways and for all we know, Zingano may see training for her comeback as her best outlet for relief and we could see quite an emotional journey for the challenger as she prepares to offer the unbeaten champion her biggest challenge yet. Rousey vs. Zingano would be a big, big fight and I think it could come our way in September or October.

What's Next: Ronda Rousey vs. Cat Zingano - Women's Bantamweight Title


---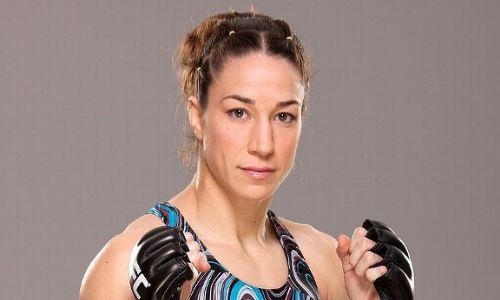 Sara McMann



A lot of people bought into the notion that Sara McMann could unseat Ronda Rousey but I just never saw it. Some thought McMann could offer the champ trouble on the feet while others saw her strong wrestling game as a path to success against Rousey's judo. While I naturally thought Rousey would prevail with her patented armbar, few could have predicted how strong Rousey's striking game would have looked and that McMann would get finished by shots to the body. Rousey had a very smart gameplan to utilize the body shots to neutralize the challenger's takedowns and it worked tremendously. McMann suffered her first defeat and will now need to earn a few victories in hopes of earning another title shot sometime in the future. The most logical next opponents for her would be Jessica Eye, who dropped a decision to Alexis Davis earlier in the night, or the loser of Miesha Tate vs. Liz Carmouche at UFC on Fox 11 in April.

What's Next: Sara McMann vs. loser of Miesha Tate - Liz Carmouche (UFC on Fox 11)


---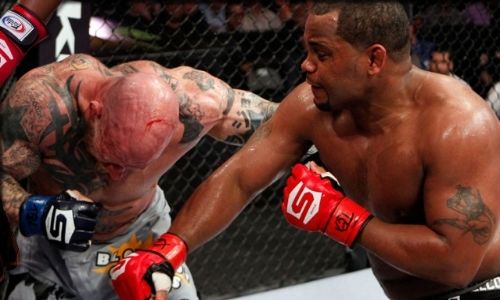 Daniel Cormier



Daniel Cormier made his long-awaited Light Heavyweight debut and trounced last-minute replacement Patrick Cummins. I applaud the UFC for keeping Daniel Cormier on the card like he literally begged for. The cut down to Light Heavyweight had obviously been tough for him and it would have been a shame to see it all be for nothing if he was removed less than two weeks before the fight. The UFC could have waited another month or two and slotted him against an actual ranked Light Heavyweight like Phil Davis or Antonio Rogerio Nogueira, but since there was no clear fight that should be made, there was no harm in keeping Cormier's name and relative star-power on the card and having him get his first Light Heavyweight bout under his belt. They found a nice little story to put behind the fight and Cummins played his part well, until the fight began. Cormier looked in great shape and had solid speed and tremendous power as he dominated the highly outmatched Cummins for all but two minutes until earning the TKO finish. Cummins will be rewarded for his efforts and filling in on short notice and will be given an appropriate fight for someone of his level while Cormier will await news on what is next for him at Light Heavyweight. We can only take so much from his performance because of the skill level of his opponent but I believe he will be a real force in the division. I wholly expect Alexander Gustafsson to be given the next title shot at (presumably) Jon Jones if he defeats Jimi Manuwa next month so Cormier will need at least one more win before getting the chance to fight Jones like he has long been campaigning for. Another top contender is #4 ranked Phil Davis, who has only been beaten once by Rashad Evans a few years ago. Davis welcomes the solid and dangerous Anthony Johnson back to the company at UFC 172 in April and I would match Daniel Cormier with the winner of that fight to determine the next likely contender after Gustafsson. Cormier will surely be rooting for Manuwa to upset Gustafsson at UFC Fight Night 38 as Cormier would likely be shot right into a title shot if that were to happen.

What's Next: Daniel Cormier vs. winner of Phil Davis - Anthony Johnson (UFC 172)


---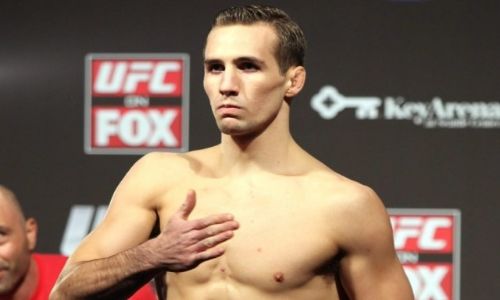 Rory MacDonald



I've been as harsh a critic of Rory MacDonald's as any but props to him for his performance in his victory over Demian Maia on Saturday night. MacDonald fought with a lot more urgency and aggression than he has in some time and he did very well neutralizing Maia's takedowns throughout the fight. Matt Brown has been on a nice run in the Welterweight division and was previously scheduled to face top-ranked Carlos Condit in a likely #1 Contender fight before suffering herniated discs in his back and being forced to pull out of the bout. A meeting between MacDonald and Brown would be a solid fight to see who can move further up the ladder closer to title contention. The winner of UFC 171's Jake Shields vs. Hector Lombard would be another possibility for the young Welterweight prospect.

What's Next: Rory MacDonald vs. Matt Brown


---


- Demian Maia: loser of Carlos Condit - Tyron Woodley (UFC 171)... Release may be possible.

- Stephen Thompson: vs. Erick Silva… How fun would that be?

- Mike Pyle: vs. winner of Dong Hyun Kim - John Hathaway (UFC Fight Night 37)

- Raphael Assuncao: vs. Renan Barao - Bantamweight Title… This is assuming Dominick Cruz is either not ready or is matched up against Urijah Faber upon his return.

- Alexis Davis: vs. Miesha Tate… If Tate is victorious over Liz Carmouche at UFC on Fox 11.


---



Reader Responses


I will be featuring your comments and offering up my responses. Make sure to add a comment about anything and everything and see it showcased here in the next edition!

This week will feature reader comments from the last two editions, with comments on UFC on Fox 10 as well as UFC 169.

yup discussed my thoughts on the controversial finish in the Benson Henderson vs. Josh Thomson fight and calls us fanboys:
Bendo out struck Thompson, easily fought off all of Thompson's submission attempts, and got in some ground and pound (which Thompson didn't do at all) and people really think that decision was controversial? Jesus, MMA fans are such fanboys sometimes. waaaaaaaaaaaah the fighter I wanted to win lost they were robbed waaaaaaaaaaah

Since you felt like bringing up statistics, I will advise you to go check out the Fight Metric analysis of the fight. Henderson, indeed, outstruck Thomson but that is not surprising considering Thomson broke his hand very early in the fight. And if there's one thing we know about Henderson's striking, there's usually not a lot of power or damage coming from it. They each landed the same amount of takedowns but Thomson did much more with his, as he had four passes, three of which were to Bendo's back. Thomson had positional advantages through four of the five rounds and just flat out had much more control throughout the fight in this area. They scored the fight 49-47 in Josh Thomson's favor, giving him rounds 1, 2, and 4 and, as I said a few weeks ago, that is how I viewed it as well. The fact that one judge scored four of the rounds for Henderson is not just controversial, it's inexcusable and calling out the ridiculousness of that is in no way being a "fanboy."

justinball offered his thoughts on a few matters:
I think it has more to do with people not liking Bendo too much. I recognize his talents, but while not all of his fights are boring, he's just someone that I don't get excited to watch fight. Plus he has that "smiling smugness" that Jon Jones has. But I agree, it wasn't a robbery, just disappointing. Coulda went either way imo. As you mentioned, the fight stats were hugely in his favor, but it was still a close fight where not much happened.

I agree, I do not get excited for many of his fights. Way more people give harsher criticism to Georges St. Pierre but at least GSP dominated his opponents and clearly showed he was superior. Henderson's habit of eeking by with these close and highly debatable decisions is a frustrating aspect to this sport, but what can you do? I have also felt that hint of weird, smugness that he appears oblivious to. Some people just come across that way and Bendo seems to be one of them.

Which brings me to my next point. I've always liked the Diaz Bros, and they make good points (get it?) about lay & pray guys, but why is it so hard for them to understand & accept that fighters gameplan before fights to get wins. Bendo's the new Fitch, just win baby! Unfortunately for him, no one really cares. I'm sure he has some fans out there, but I don't know them.Anyway, I saw his fb rant & while he was right about the wrestling match, it's not Punk's fault his hand was injured. I wanted him to throw more kicks, but maybe he Bendo would catch 1 & lay on him to win rounds. I don't know why he has such a problem with guys smiling & shaking hands, but that's his deal. I just find it laughable that he mocks Bendo & calls Thomson "bitchass", when he was the victim of Bendo's only clear cut decison since Ben put a beating on a sick Jim Miller (who Nate actually finished to get his title shot), and was headkicked into oblivion by same bitchass Josh. The same guy he said was running from him cuz he knew better than to stand in front of Nate & box & used lateral movement. Especially hilarious since he's friends with & trains with 1 of the MOST boring fighters in the big leagues- Mr. American Jiu Jitsu himself Jake Shields! How are the rest of the Skrap Pack so exciting, but people just want Jake to go away & Shield us from his boring fights? I also don't know what his problem is with Pettis, but maybe he dislikes guys in suits. That is 1 person I'd like to see Nate fight,but he definitely needs to get another win before he concerns himself with a title shot. He has a point about Pettis being hurt all the time. But Pettis & UFC clearly want him to be a star, so they're gonna go the GSP route with him being the professional good looking champ wearing suits & sitting with Dana & Superfriends (Lorenzo, Forrest, Tyson, Beiber, and a host of other celebrities you don't care about).

We're again in complete agreement with your thoughts on Nate Diaz' silliness. For as much as I and others can complain about fighters like Henderson's gameplans and ways of fighting, you are correct that it's the job of their opponents to do something about it. The Diaz brothers, among others, have been known to whine about people not being willing to stand and bang and play rock'em sock'em robots with them and, more often than not, they just come across as petty and whiny. Nate Diaz has definitely reached his ceiling in the UFC and I envision him hovering around that #5-10 area of the division for the rest of his career. He can go out there and stomp out guys like Gray Maynard and Jim Miller, but he will likely be outmatched against guys like Anthony Pettis, Benson Henderson, and Khabib Nurmagomedov.

I'd like to see Gil get the next title shot. I agree about lack of contenders at HW, so might as well give Stipe someone like Schaub. I mean, he'll have to fight again eventually before the title shot after Cain gets injured beating up Browne/Werdum. And I think Rockhold should be ranked ahead of Bisping & kennedy both at this point, so let them fight & give Rockhold the winner of Jacare/Carmont maybe? I wouldn't be mad if they did Rockhold/Bisping & Kennedy/Romero tho and let the winners fight each other. Good to see you back.

I too would like to see Gilbert Melendez get the next shot at Pettis. Like I've stated numerous times, I just don't feel TJ Grant has done enough to warrant the title shot that everyone seems to be calling for. His highest profile win was over Gray f'n Maynard and the others were against guys like Matt Wiman and Evan Dunham, fringe top 15 fighters at best. I was disappointed that the proposed Melendez-Nurmagomedov fight fell through as that would have provided us with a clear #1 Contender to Pettis' Lightweight strap. *Update* now that we are all aware of the contract disputes between Gilbert Melendez and the UFC, even if the UFC matches Bellator's offer and re-signs him, they definitely won't reward him with a title shot. With Thomson knocked out of contention, Bendo still being a ways away from another shot, Grant still out with lingering concussion issues, and Gil's contract issues, this may clear the way for the winner of Khabib Nurmagomedov vs. Rafael dos Anjos at UFC on Fox 11 to be next in line upon the return of the champ… I agree with Rockhold being ranked above Kennedy although that is a close call as to whether he should be above Bisping. Like I wrote, I would have liked to see Rockhold-Bisping opposed to Kennedy Bisping. Now that it appears Lyoto Machida is next in line after Weidman-Belfort, it's indeed very possible that we'll see Rockhold-Jacare to see who's next after that.

Dana hypes these guys, then puts them in must win situations, and gets mad when they don't finish? He's just upset that the card didnt turn out to be exciting, with guys "standing and banging". And I agree, Reem looked way better cardio wise and was sharp with his strikes. He didn't just plod forward like recently, and showed great top control to neutralize Mir on the ground.
It's funny how a guy can say he's worried about certain fighters taking too much damage, but wanted glass jaw Mir to get KTFO. What's it gonna be? And funny how I remember Chael mocking someone for talking about "standing and banging", but of course he won't say that to uncle dana. I really wish dana would dial it back & not be in the spotlight all the time, or just go back watching guys "bang" in boxing & leave UFC. But that won't happen of course. That means MORE of the fat bald guy who is the biggest walking contradiction I've ever seen in sports.
As for the card itself, it was just there. I love it when dana gets all pissy cuz of "boring" decisions. Throw his fat ass in there & bet it won't go the distance.

Justin agrees with my views on how Dana White reacted to Alistair Overeem's performance over Frank Mir. I pointed out the hypocrisy of those who criticized Overeem's win, seeing as everyone and their mother was knocking 'Reem for gassing himself out, not pacing himself, and getting KO'd against Bigfoot Silva and Travis Browne. Overeem was clearly the better fighter than Frank Mir and I was completely okay with the effort he showed. He went for the finish at times but he also realized at a point that he couldn't get too carried away and risk getting caught in the very dangerous grasp of Frank Mir. The fact that his job was obviously on the line if he lost certainly adds to that as well! Nice to hear from you Justin, I always appreciate the comments and insight.

First time commenter wylun shared his thoughts on Overeem's performance as well as Featherweight Champion Jose Aldo:
i was very impressed w/ reems performance and pacing himself~ we've seen him go 3 rounds before and not crazy paces (werdum, big foot) and still get gassed in the 3rd.. .. he had a little flurry in the 1st and just controlled mir for the rest of the 2 rounds and looked completely fine and not winded by the end of the fight.. hopefully he keeps up the good cardio work out~ i was fine w/ him play it safe.. MIR is a dangerous fighter and you never know~ I rather see overeem for another 2-3 times in the octagon than the last time this past weekend.
Barao geez.. early stoppage, watever, he dominated Faber, knocked him down 2-3 times, (2 officially but a 3rd time faber was stumbling around)... and just looked a class higher and more dangerous than faber.. in all honestly, i'd love to see barao vs aldo ... cuz like you said, barao is looking like the old aldo.. i hope he changes the intensity when he goes up to 155

wylun echoed my exact feelings on the Overeem-Mir fight. It seems pretty cut and dry and Dana White's comments on it definitely seem unjustified… I already spoke in-depth on the Barao-Faber fight in the last edition but you are completely correct that Barao did handle him throughout the fight prior to the stoppage. I will point out that Faber took the fight on three weeks notice, had already fought four times in 2013, and was rumored to have had a hamstring injury going into the fight. I'm in no way making excuses for the man but I just want to make sure the facts are out there… Yes, an Aldo-Barao fight could be spectacular but we will obviously never see it. And I too hope we see Aldo's killer instinct return upon the rumored move to Lightweight.

---




Closing Words



There you have it ladies and gentlemen. Agree/disagree with my ideas? What are your thoughts on the stoppage in the main event? Is there a potential problem with lack of challengers to Ronda Rousey besides Cat Zingano and an eventual possible fight against Cris Cyborg? Who do you see Daniel Cormier facing next and may he get to a title shot by year's end? Any other thoughts, comments, or questions, please feel free to comment below! Reader feedback in the comments section will be featured in the next edition of What's Next!

We'll see you on Monday March 17th as we examine the aftermath of UFC 171 as we will witness the crowning of a new Welterweight Champion as Johny Hendricks takes on Robbie Lawler, as well as two other high profile Welterweight bouts between Carlos Condit vs. Tyron Woodley and Jake Shields vs. Hector Lombard!

Until then, we'll see you next time when we try to map out What's Next
comments powered by