SPOTLIGHTS
MMA's 3R's 2.27.14: UFC 170 Edition
Posted by Jeffrey Harris on 02.27.2014

From Ronda Rousey's knockout of Sara McMann and Daniel Cormier making quick work of Patrick Cummins to Alexis Davis' underwhelming win and more, 411's Jeffrey Harris breaks down the Right, the wRong and the Ridiculous of UFC 170!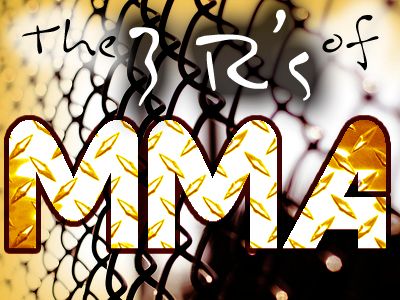 *The Column Concept*
Greetings loyal readers and welcome back to a brand new edition of The 3R's of MMA. The rules and format are still the same as I will be taking a look at the Right, the wRong, and the Ridiculous in the MMA world. The Right will be about the good to great fights or positive news items for the week or big fight announcements. The wRong will be the bad fights, showings or performances, and bad fight bookings. And the Ridiculous will be the worst of the world of MMA.

The 411 Ground and Pound Radio Show was back this week to review UFC 170:



UFC 170 is now in the books, and Ronda Rousey remains the women's bantamweight champion. Daniel Cormier had a successful debut at light heavyweight in basically his tune-up fight for the weight class.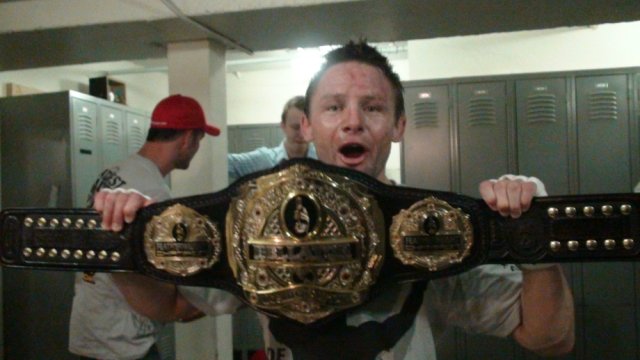 THE RIGHT:


Ronda Rousey vs. Sara McMann: In some ways, was the outcome anticlimactic? Yes. But was it bad? No. Rousey showed off another aspect of her game, shutting down and putting away Sara McMann just over a minute into their title fight in the main event at UFC 170. It was the first time two Olympic medalists were in a UFC main event title bout, a great history making moment in the sport. Rousey proved she can be dangerous with her striking and in the clinch, as she looked for and landed a perfect shot to the liver. McMann dropped and fell to her knees, doubled over, and Herb Dean waved off the fight. Honestly, despite the controversy, I didn't have a problem with the stoppage. Now we have seen certain leniency in fights and title fights before, but the way McMann was dropped and the manner in which she fell over, unprotected, I did not have a problem with the stoppage. Now I know there was some added controversy due to the finish of Mike Pyle vs. TJ Waldburger, which did look like it took too long to stop. But the stoppage here, ultimately I think it was fine. Now for Rousey it looks like her next challenge will be Alexis Davis due to her record and placement in the rankings. Due to what's going on with Cat Zingano, still recovering from her injury as well as mourning the death of her husband, it's hard to see when she will be able to come back. And honestly, a title fight may not be the best choice when she is ready to go. Many of Rousey's opponents called her a one trick pony before this fight. You can't say that anymore.



Ronda Rousey was victorious against Sara McMann in the main event at UFC 170.

Daniel Cormier vs. Patrick Cummins: This was not the fight we all wanted to see, but in the grand scheme of things, it was good for Daniel Cormier. Essentially, this turned out to be his tune-up fight for light heavyweight. It was good to see he made the weight no problem, not even taking the extra pound allowance he's given at light heavyweight. And in this fight, he did what he was supposed to. He made quick work of a less experienced, late replacement fighter. It gave him an impressive finish and his third UFC win. Now we know he can easily make the weight and not look like it killed him in the process. Now as I discussed on this week's Ground & Pound show, at this rate, we are already looking at 2012 injuries already for this year in the UFC. So it wouldn't surprise me if a top light heavyweight contender falls out of one of these fights in the next several months. If Cormier plans to stay light and ready as he says, I would not mind seeing him called up in say one of these matches involving Jon Jones, Glover Teixeira, Anthony Johnson, and Phil Davis. Rashad Evans is out of the picture for a long while, and Daniel Cormier appears to be heathly, but at 34 he's not getting any younger either. You need to use an asset like Cormier while you can because who knows how long it is before he will peak as a fighter.


Daniel Cormier defeated Patrick Cummins by knockout in the first round in his light heavyweight debut at UFC 170.

Mike Pyle vs. TJ Waldburger: This was a good choice for the main card, and I was happy to see Mike Pyle make it on there on a PPV. This was a good comeback fight for Pyle after his loss to Matt Brown. Waldburger is a decent fighter, but Pyle's skillset, which is very underrated and well rounded, made this a great matchup for him. Despite Pyle's advanced age (38), he looked incredibly strong and dominant here. Not only that he continued looking for the finish and stopped Waldburger in the third. Now, in this case, the stoppage by Herb Dean looked rather late. I think it was because Waldburger was continuing to move and Pyle was not landing that quick flurry or succession of unprotected strikes that usually draw a stoppage. However, after Pyle got that back mount position and continued to land unprotected strike after strike, it did look like Herb Dean waited too long to stop. Maybe it was just a few extra punches, but those punches could also cause faster brain damage or dementia. That's why it is so important for referees to show consistency. Pyle is ranked about No. 15 now, and I can see him breaking into the top 10 or so, but never really the top 5. He's a solid fighter and a great hand, but I see him much like the Chris Lytles of the world. Just a good solid, all around fighter who can win against good guys but never be able to beat the very top contenders. He's 8-2 in his last 10 UFC fights, which is very impressive. Those losses are to Rory MacDonald and Matt Brown. And I just kind of see Pyle staying at that type of level for the rest of his career. But hey, he could prove us all wrong. In his earlier days, he was a fairly middling fighter that used to be the type of guy that was really good in the gym, but never really put it all together in the cage. And recently, he's looked very good against some tough opponents more often than not.


Mike Pyle defeated TJ Waldburger at UFC 170.

Erik Koch vs. Rafaello Oliveira: This was a good comeback fight to Erik Koch, who at one time was going to contend for the UFC featherweight title. He's moved up to lightweight now, after torturing himself for quite a long time in going down to featherweight. He definitely looked good and made a statement moving up a weight class. So it looks like 155 lbs will be a more suitable home for him. The problem is that lightweight is a much deeper, shark infested pool. For his next fight, I'd love to see Koch matched up against another dynamic striker like say Anthony Njokuani. Match him up against a similar type of fighter or style before moving him up against the tougher grinder and great white sharks of the division.

Rory MacDonald vs. Demian Maia: Rory MacDonald bounces back with a crucial win over Demian Maia, who falls further down the back after back-to-back losses to MacDonald and Jake Shields. Maia actually started the fight really strong. He got Maia to the mat, passed guard, and even landed some good ground strikes. However, it was not a pace he was able to maintain over the course of three rounds because by the second it looked like he completely blew his wad. At this level, having top notch cardio and stamina is key, and it's an area MacDonald was able to surpass Maia in for this fight. MacDonald still didn't display that killer instinct he had previously in the UFC, but this was a good win for him. He was content to outpoint Maia standing up for the rest of the fight, since he clearly didn't want to go to the ground with him. The win doesn't really clinch a title shot for MacDonald. As I said on the radio show, Matt Brown could the be the ideal fight for him next.


Rory MacDonald bounced back with a win against Demian Maia at UFC 170.




THE wRong:

Jessica Eye vs. Alexis Davis: Not a very outstanding fight for the women's division in a fight that really arguably could've been on the main PPV card. I scored this fight for Davis two rounds to one. I think Eye did edge out the third round, but it was a close fight, and after she herself had one a close split decision against Sarah Kaufman (which was recently overturned to a NC due to a positive drug test for marijuana), she only has herself to blame for this loss. Honestly, in terms of wins and rankings, Davis is probably next in line to fight Ronda Rousey for the title, if she fights again soon after filming Entourage. She might want to get another fight in before she starts going on a global promotion tour for The Expendables 3, so we'll see. Davis doesn't look like she would be a legit challenge to Rousey, but honestly on paper, I thought McMann would be a much tougher matchup for Rousey than what she actually turned out to be. So maybe she would surprise us. However this was an underwhelming fight and win for Davis. So if this is the fight that clinches her a title bout against Rousey, it doesn't make her that exciting of a contender. In that case, if Davis does fight Rousey next, perhaps it would be a good way to put Rousey on a Fox card.


Jessica Eye lost to split decision to Alexis Davis in the FS1 prelims for UFC 170.
THE RIDICULOUS:

Cris Cyborg moving down to bantamweight; plans to "retire" Ronda Rousey: So Cris "Cyborg" Justino released a statement on Inside MMA that she plans to move down to bantamweight (135 lbs) where she will likely fight in Invicta FC next. She also voiced that she aims to eventually fight Ronda Rousey and "retire her" like she did Gina Carano. Oy vey is me. I got into this a bit on the Ground & Pound radio. I've really gotten sick of reading about Ronda Rousey being scared of and running away from Cyborg, and the UFC being scared of making this fight. Guess what everyone? The UFC signed Cris Cyborg. The UFC tried to make this fight. In fact, the UFC even prematurely announced this fight over a year ago. And guess what happened? Under the guidance of her then manager, Tito Ortiz, Cyborg up and *QUIT* the UFC. One year ago, this freaking month in February 2013, Ortiz and Cyborg held a press conference (which I've inserted for reference below) in which Ortiz declared on Cyborg making 135 lbs, and I quote, "It is literally impossible for her to make that weight." The UFC was willing to pay Cyborg to fight in Invicta FC. That means they would've paid to have her fight there, win some fights, and work toward an eventual bout with Rousey. That would've also guaranteed her UFC health coverage. Say what you want about the UFC's health insurance plan, but she's not getting that in her current deal in Invicta. The UFC was even willing to pay for her to have a top notch nutritionist, Mike Dolce (who now works for the Rousey camp), to help her make the weight. Dolce even declared that he would without a doubt be able to get Cyborg to 135 lbs and do it safely and not all at once. Dolce is not the type to lie about that. Ortiz trotted out Cyborg and put her on the scale. She weighed in at "160 lbs," and he declared that it was impossible for her to cut down to 135 lbs. 145 lbs was the only weight Cyborg can compete at. Even though at 145 lbs, a weight class that Strikeforce itself made up to accommodate Carano and Cyborg, there is virtually no competition for Cyborg. There are very few talented female fighters that naturally fight at 145 lbs. She fought Fiona Muxlow and Marloes Coenen (a natural 135 pounder, really) in Invicta last year. Since that time, she won a kickboxing fight in Lion fights, and I think she's doing another one of those in March. So without a doubt, fighting at 145 lbs isn't very lucrative for Cyborg. Well apparently Cyborg has declared all this was wrong. She's saying she can make 135 lbs now after all that nonsense we've been hearing for about two years, and she will try to do it with help from her doctor, after she trotted out doctors' notes saying she can never make 135 lbs. Anyway, in her joke of a statement, Cyborg stated the following: "My English is not that great, so sorry if I was misunderstood. I didn't literally mean I would die if I made 135. What I meant was that my doctor recommended that I did not fight the rest of my career at 135, which is what the UFC wanted." This Cyborg saga has become ridiculous. The reason she is so big and can't make 135 lbs is because she's abused steroids throughout her career. Let's see if she can safely make the weight after all the garbage she espoused and put her money where her mouth is. Otherwise, her latest "statement" can't be taken seriously after all we endured from her since Rousey became the face of women's MMA, and Cyborg was exposed as a cheater.


Tito Ortiz: "The future of her career and fighting career is in my hands. And my hands is are as solid around her as possibly."


That's it for the R's. But what else is going on at 411mania.com with yours truly, the 411mania Jack of All Trades?

The LEGO Movie dominated the box office for the third week in a row. Remember not to miss my OFFICIAL REVIEW.

Also in Movies, check out my official review of what could be Hayao Miyazaki's last movie. Or not, we'll see. Anyway, here's my review of The Wind Rises.

Over in games, check out my official and exclusive preview of the upcoming Xbox One first-person shooter Titanfall.




* TWITTER *
* http://www.twitter.com/411mma *
* http://www.twitter.com/411wrestling *
* http://www.twitter.com/411moviestv *
* http://www.twitter.com/411music *
* http://www.twitter.com/411games *
comments powered by