SPOTLIGHTS
The Greatest MMA News Column 03.04.14: No TRT For You
Posted by Dan Plunkett on 03.04.2014

News and thoughts on the Nevada commission's decision to ban TRT, drug testing issues, Rampage vs. King Mo, Gustafsson vs. Manuwa this Saturday, UFC's new TV deal, and more!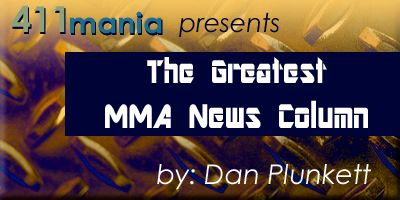 NEWS!



Nevada bans TUEs for TRT. The Nevada Athletic Commission banned therapeutic use exemptions for testosterone replacement therapy on Thursday. Two days earlier, ESPN published a report on the high rate of TRT in MMA. It doesn't appear that the pan was directly motivated from the piece, as the proposal was written up by commissioner Skip Avansino days earlier, but it certainly wasn't pro TRT.

Already, the UFC and the Comissao Atletica Brasileira de MMA (the Brazilian commission) have announced they will adopt the ban on bouts they sanction. The ban made an immediate impact when Vitor Belfort, TRT's most controversial user, was taken out of his May 24 title match by the UFC and replaced with Lyoto Machida. That generated some controversy, as Belfort will no longer be compelled to release the results of a random drug test recently conducted by the Nevada commission as it's no longer a licensing issue, and he doesn't seem to have interest in willingly releasing the results.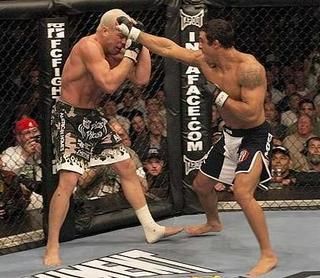 Although TRT users, at least those in the UFC, were the most rigorously drug tested athletes in the sport by a country mile, the treatment still needed to go. Hypogonadism, the condition found in fighters with low testosterone, can be caused by use of anabolic steroids. One study suggested that those who use TRT following steroid abuse will see more of a benefit from TRT, although there needs to be more research (preferably on humans) before a definitive conclusion can be reached. However, even a preliminary finding such as that should be enough to side with caution and grant TUE's for TRT only in rare cases where the patient is clearly not at fault for the condition causing the need for synthetic testosterone. The argument that blows to the head causes low testosterone doesn't hold water because it's only a hypothesis at this point, and if someone is suffering from low testosterone because of head trauma, why grant them a TUE so they can get more head trauma?

While a ban on TRT was the correct step for MMA, it needed to be coupled with something that is not happening: enhanced drug testing. As previously mentioned, known testosterone users were strictly tested by the UFC, keeping them within the allowable limit (up to 700ng/dL when the upper normal range is about 1000ng/dL). In light of the ban, it looks like those tests will stop and be left to the athletic commissions, according to the UFC. So in theory, TRT users could continue on with the treatment and as long as their normal fight time drug test wasn't flagged for an abnormal T/E ratio, nobody would know.

Completely eradicating performance-enhancing drug use in any sport is impossible even with the most advanced testing. New high-end drugs will be developed, and others will continue to use more traditional methods and still perhaps fall through the cracks. But the complete lack of random testing makes it the Wild West. Even merely the addition of blood tests and CIR testing to the current lackluster testing would be helpful.

Without enhanced testing, the ban on TRT is of no substance. Even if you believe those on TRT were "cheating" or in the wrong, at least they were doing it legally. Now they fall back into the shadows with everybody else.

The UFC's response to criticism about its drug testing, aside from the awful "we're testing by the fucking government," points to logistic and cost issues with an expanded testing program. A wide-scale random testing program encompassing all fighters would be very expensive. However, it's something the UFC can afford, especially because it should be a priority. At the very least, main event and title match competitors could be subjected to more rigorous testing. It wouldn't be nearly as expensive as an across the board program but still show the company is doing something to address performance-enhancing drugs.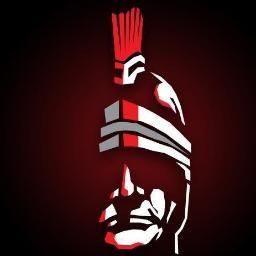 Rampage and King Mo set to clash in Bellator finals. Bellator's light heavyweight tournament went roughly as well as they could have hoped. The two star fighters in the field, Quinton "Rampage" Jackson and Muhammed "King Mo" Lawal advanced to the finals and they pulled very solid numbers. Live and same day views put the show at an average of 880,000 viewers, making it Bellator's fifth most viewed show in company history and their best Friday outing ever. Jackson's November Bellator debut, without the benefit of Lawal and having the hype of a season debut, averaged 793,000 viewers and peaked with 1.2 million. Friday's show peaked with 1.1 million viewers for Jackson's first round knockout win against Christian M'Pumbu. Live, the show did a reported sellout of 6,000 fans.

After Jackson's win, viewers were treated to a totally, absolutely, no question about it not pre-planned scuffle between on again off again pro wrestlers and generally cordial Jackson and Lawal. Jackson went into full on promo mode in a way he never has before. He talked about people saying he was finished, and noted he was "taking everybody out," but not to dinner, which would have been extremely kind, rather in the sense of beating people up. Rampage then pointed at Lawal and told him he was next and he was "the man" of Bellator, and the two were separated.





A lot of MMA feuds are played up for the cameras, which is what it is. You can't fault Jackson and Lawal for attempting to milk more money out of a fight. At the very least, Bellator knew there was a chance something could happen when they put Lawal in the cage with Jackson, because they alerted the commission it would happen at the weigh-ins. It's standard procedure for Bellator to have fighters do a post-fight square off. It would be one thing if Bellator helped plan the scuffle, but there's no indication they did.

The obvious date for the Jackson vs. Lawal final is May 17, Bellator's pay-per-view debut that was announced on the broadcast. The main event of the show will be the rubber match between Eddie Alvarez and Michael Chandler for the lightweight title, a fight that four months ago Bellator decided was unfit to headline on pay-per-view when main event fighter Tito Ortiz was a late scratch. When moved to Spike TV, Chandler vs. Alvarez drew 1.1 million viewers, Bellator's biggest audience ever (although the show peaked prior to the main event due to poor pacing on Bellator's part). With a $44.99 price tag attached, I can't imagine the rubber match doing much business. The pay-per-view business isn't going to be kind to the number two promotion when the top promotion has some shows falling below 150,000 buys.

But, Jackson vs. Lawal, if enough people believed the post-fight fracas, would be a big help. If Bellator can convince people the feud is real and Lawal doesn't hit Rampage with a hammer, it could end up meaning more than Rampage vs. Ortiz would have in November. In the post-fight press conference, Lawal suggested the bout would be on May 9, which would pop a rating, but the PPV is going to need to have everything going for it to have a shot at success, and that includes Jackson vs. Lawal.

As for their performances on Friday night, Jackson looked good, if not in his best shape, but he still showed knockout power. Mo, 33, was unimpressive in his decision victory and the performance emphasized how much injuries have taken their toll him. A world class wrestler, Lawal had great potential and was a marketable personality. He captured Strikeforce's light heavyweight title from Gegard Mousasi via one-sided decision. Then he lost the title in his next bout to Rafael Cavalcante, a fight he entered into with an ACL tear. It was the second ACL tear of his MMA career. A little more than a year later, Lawal suffered another ACL tear, and nearly died from a staph infection following surgery. It was remarkable he returned to competition after that. Since, Lawal has walked through lesser fighters, but had trouble with fighters he likely would have beaten more easily a few years ago.





UFC Fight Night: Gustafsson vs. Manuwa is Saturday. Saturday is a big event for the UFC. Not because it's the biggest event in the rich history of UFC Fight Pass, but it marks UFC's debut on Channel 5 in the UK. According to MMA Fighting, Channel 5 is the weakest of the UK's five free-to-air channels, but its 1 million viewer average in the UFC's time slot is significantly greater than the tens of thousands that watch UFC on BT Sport, the new subscription-based network UFC airs on across the pond. The goal of events like Saturday's is to appeal to localized audiences and gain a stronger presence in the area by running in prime time. This is the type of television deal UFC has been waiting for to really break into the long sought after UK market. If the UFC-Channel 5 relationship continues, expect some stronger events in that area.

In the main event, Alexander Gustafsson looks to earn another shot at Jon Jones when he faces the unbeaten Jimi Manuwa. Gustafsson should win, Manuwa hasn't faced anything close to his level in his fourteen fight career. If Manuwa pulls of the upset, it opens the door for Daniel Cormier to challenge for the light heavyweight title next. In the co-main, Melvin Guillard faces Michael Johnson, who is a replacement for Ross Pearson. Guillard is very inconsistent while Johnson has been on the rise. The always exciting Brad Pickett makes his flyweight debut against Neil Seery, who he should beat. In the main card opener, Gunnar Nelson, returning after a year on the sidelines, faces Omari Akhmedov, another really tough Dagestani fighter. Nelson, 25, is one of the best grapplers in the sport and someone to watch.

Quick news: Matt Brown vs. Erick Silva will headline UFC Fight Night in Cincinnati on May 10. A step down for Brown from his ill-fated Carlos Condit match-up in December, but the fight promises to be very good. The show will air on Fox Sports 1… Nate Diaz posted to Twitter requesting his release from the UFC… On a radio show, Joe Rogan hinted at a major opponent for Ronda Rousey. Rumors have swirled of a Gina Carano return, but I'd be shocked. I would think it is more likely to be a certain fighter that recently talked about dropping to bantamweight… Melvin Manhoef vs. Evangelista Cyborg II is going down April 13 in Brazil. Their first match, in 2006, had more violence than all of the violence of everything that happened before it in history combined… Yushin Okami debuts for World Series of Fighting on March 29 against Svetlozar Savov… News broke of Junior dos Santos vs. Stipe Miocic as UFC 173's co-main event just as this column reached deadline.

---


As always, thanks for reading. Feel free to leave any feedback in the comment box or email me at plunkettdan@yahoo.com.

comments powered by