SPOTLIGHTS
MMA's 3R's 3.06.14: Lyoto Machida, Vitor Belfort, Nate Diaz, More
Posted by Jeffrey Harris on 03.06.2014

From Lyoto Machida taking Vitor Belfort's place in the UFC 173 main event and the results from Bellator 110 to the latest bizarre antics from Nate Diaz, 411's Jeffrey Harris breaks down the Right, the wRong and the Ridiculous from the week in MMA!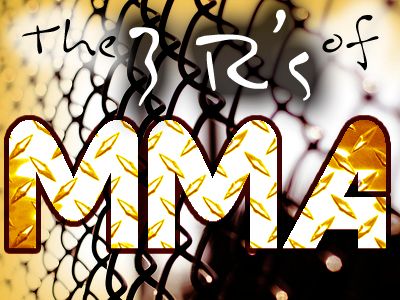 *The Column Concept*
Greetings loyal readers and welcome back to a brand new edition of The 3R's of MMA. The rules and format are still the same as I will be taking a look at the Right, the wRong, and the Ridiculous in the MMA world. The Right will be about the good to great fights or positive news items for the week or big fight announcements. The wRong will be the bad fights, showings or performances, and bad fight bookings. And the Ridiculous will be the worst of the world of MMA.

The 411 Ground and Pound Radio Show was back this week to preview UFC Fight Night 37:



The UFC returned to Macau, China for The Ultimate Fighter China Finale over the weekend, which was streamed exclusively on UFC Fight Pass. Bellator MMA returned for its 10th season with Bellator 110 on Spike TV. There was some other big MMA news as well. So let's discuss the latest.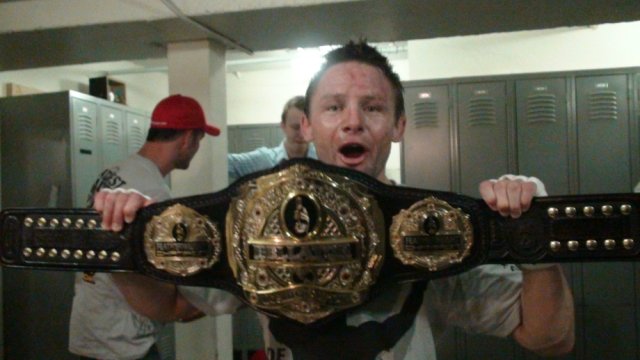 THE RIGHT:


Quinton Jackson vs. Christian M'Pumbu: Rampage made short work of the former Bellator light heavyweight champion Christian M'Pumbu in the main event at Bellator 110. After stalking M'Pumbu, he landed a short shot that put M'Pumbu on the ground and then knocked him out flat with some ground strikes. Since this is a shortened tournament format, the win automatically advances Rampage to the finals against King Mo Lawal. That's good news for Bellator since that's probably one of the most marketable marquee bouts they can make right now. Not to mention, the two got things started early with their pull-apart brawl after the fight was over. I realize a lot of fans were complaining it was staged, and maybe it was, but in this case it seemed pretty harmless. It will make for good highlight reel fodder and get the more casual fans excited for the fight. Either way, this is one of the better case scenarios for Bellator and one of the biggest fights they can make right now. In the past, Rampage and King Mo were in a verbal feud of sorts. It later appeared that the two buried the hatchet and made up. So, if they are playing things up here and this is the worst of it, I really see no problem with it. Some exaggerated conflict for a fight can sometimes be fun.


Rampage knocked out Christian M'Pumbu in the main event at Bellator 110.

Dong Hyun Kim vs. John Hathaway: Dong Hyun Kim continued his winning ways at The Ultimate Fighter China Finale. He got another highlight reel knockout win, this time over John Hathaway. Kim definitely looks like he's stepped up his game as of late and good for him. It's paying off for him with performances like this and his recent knockout over Erick Silva. Kim is ranked at about No. 11 right now, and I hope based off this recent win streak he gets a much bigger opponent next time as he's definitely earned it. Kim has really established himself as one of the more dominant forces at welterweight. His only losses in the UFC are a knockout to Carlos Condit, a former champion and title contender, and Demian Maia, which was a quick loss due to a muscle spasm injury. For Hathaway, this was a pretty significant setback. It's only his second career loss (in the UFC as well), and it was the first time he's ever been finished. Hathaway looked like an impressive prospect when he first came into the UFC, winning four straight fights including a win over Diego Sanchez. However since a loss to Mike Pyle, he's fought only on seldom occasions, and he had been away from the cage for over a year and a half due to injuries. He's still young and still has time to turn things around, but if he can't stay healthy that will likely diminish all that potential he had at the onset of his UFC career.


Dong Hyun Kim knocked out John Hathaway in the main event at The Ultimate Fighter China Finale.

Lyoto Machida replaces Vitor Belfort at UFC 173: OK, so as it turns out, the Nevada State Athletic Commission's straight out banning of the controversial treatment, testosterone replacement therapy or TRT, last week sent waves throughout the industry. The UFC announced they would enforce the ban in countries that don't have a government regulatory body in place and also encourage other state athletic commissions to take up Nevada's ban as well. The Brazilian athletic commission, the CABMMA, has also decided to take up the TRT ban. Ultimately, the UFC announced a change in the main event at UFC 173, originally slated with champion Chris Weidman vs. Vitor Belfort. And of course, Vitor Belfort has been branded as the poster boy of TRT by the media. So basically, with the fight under three months away, the UFC had to change the match-up because as things were, Belfort might not have had enough time to basically wean himself off of TRT in time to be licensed in the state. So now Weidman will face former light heavyweight champion Lyoto Machida. It's still a strong, interesting match-up to be sure. On some levels, I think Machida is a tougher fighter for Machida because he only has two legitimate losses on his record to Mauricio Rua and Jon Jones. Interestingly enough, Weidman opened as the betting favorite for this fight. This was after he was yet again the underdog against Anderson Silva in their rematch at UFC 168. Regardless, I'm really looking forward to this one and see if Weidman can put together a game plan to deal with Machida's difficult style and mess up that riddum like Shogun did at UFC 104.


Lyoto Machida is now set to face Chris Weidman for the middleweight title at UFC 173.
THE wRong:

Muhammed Lawal vs. Mikhail Zayats: Coming off a disappointing loss in a pointless interim title bout against Emanuel Newton, King Mo bounced back with a win over Mikhail Zayats at Bellator 110. This was only a four-man tournament, so Mo automatically gets to the finals against Rampage with the win. Unfortunately, the fight itself was pretty ugly and one of the worst performances in Lawal's career. There was a time where I thought Lawal could possibly become one of the biggest stars in the sport, but it looks like that is no longer the case. To play devil's advocate to Mo, he had a bad injury and had a terrible case of staph infection that nearly ended his career. However, it looks like in Bellator his game hasn't really improved or sharpened up. Honestly, had Zayats been declared the winner here, I probably wouldn't have disagreed, since I thought Mo only decisively took the final round here. It looks like Mo did not turn out to be the "perfect athlete" he was advertised as. His cardio and stamina looked pretty off here, and he's still keeping his hands pretty low, something a guy like Rampage might be able to take advantage of. Plus, King Mo was hailed and marketed as a double superstar that would fight for Bellator and wrestle in TNA. And as I expected, that hasn't turned out very well. King Mo has not done anything in TNA since that one meager first appearance.



King Mo defeated Mikhail Zayats at Bellator 110 to advance to the finals of the season 10 light heavyweight tournament.

Matt Brown vs. Erick Silva at UFC Fight Night 40: Now let me be clear here. I think this fight has all the makings of a fun, exciting contest. Both guys generally have great fights and are enjoyable fighters to watch, win or lose. However, in terms of sensible matchmaking, the fight is a bit of a disappointing step down for Brown. Currently, Brown is ranked No. 7 in the UFC at welterweight. Silva isn't even ranked in the top 15 at the moment. With everyone else busy at the moment, it looked like the right fight to do next for Brown was really Rory MacDonald with MacDonald's defeat over Demian Maia. Despite what MacDonald says, he's really not in line for a title shot next. It will likely be the winner of Carlos Condit vs. Tyron Woodley, and it will definitely be Condit if he wins IMHO. Silva's a talented, decent fighter but also inconsistent, and he's only coming off one win over Takenori Sato. Brown got injured and had to withdraw from his scheduled bout with Carlos Condit, which arguably could've been a title eliminator. But he's won his last six fights, and I can't come up with anyone else in the UFC welterweight division with that kind of win streak at that this point. Brown really should be in a bigger match-up next, but oh well.



Matt Brown is currently set to face Erick Silva at UFC Fight Night 40.

Zak Cummings misses weight by eight pounds: Zak Cummings was supposed to face Alberto Mina in a welterweight fight at The Ultimate Fighter China Finale. However, Cummings missed weight by eight pounds, and the fight was scrapped as a result. Cummings previously fought on Chael Sonnen's team on The Ultimate Fighter and later went on to win his UFC debut by submitting Ben Alloway. Now, since the incident, Cummings did post his reasonings on his Facebook page. And not to pile on the guy, because no matter what he is still a human being and I don't know all the circumstances with his ailing father. So since he's probably had enough of it already, I won't tear into the guy. I can't imagine cutting the weight and doing the things fighters do in order to fight. At the same time, Cummings agreed to fight at welterweight and made commitment to do so. Since this is their profession, that means fighters have to do whatever they have to do in order to meet the requirements of their profession, including the sacrifices required to make weight. Mina was under no obligation to take the fight at a catchweight after Cummings was so horrendously off the mark. It just seems insane to me that fighters cut such insane amounts of weight in such a short time. But even Daniel Cormier said after successfully making a good cut to 205 lbs, he planned on staying on weight and ready to fight again soon. Now granted, Cormier was unable to compete in the Olympics once due to a bad weight cut. Anyway, fighters need to learn that they have to make weight, but they also shouldn't be killing themselves in five days to do it only to fail because it makes them look bad and reflects poorly on the UFC. In short, Cummings should have been more prepared to make weight.




THE RIDICULOUS:

Nate Diaz requests UFC release…on Twitter: In the latest in a string of bizarre tweets, Nate Diaz has requested the UFC release him from his contract. You can check out the tweet below. Diaz wrote, "I would like to be released from the @ufc. It's time for me to be on my way .." While I'm not a huge fan of the Diaz brothers and their routinely unprofessional antics, it's undeniable that they have their fans and they are significant draws. Diaz's main event fight against Gray Maynard got one of the UFC's better Nielsen ratings numbers for Fox Sports 1. Previously, it came off like Diaz and his manager, Mike Kogan, were angling for Diaz to either get a new contract and/or a fight with UFC lightweight champion Anthony Pettis. Well now the title fight is going to Gilbert Melendez, Diaz's friend and training partner, a guy Diaz will never fight. Perhaps Diaz is trying a similar strategy as Melendez to try and get a better contract like Melendez did when he accepted an offer from Bellator MMA. Anyway, it's incidents such as this that generally annoy me about Twitter and social media in general. Perhaps Diaz is playing a game here, but why put this business on Twitter? It's silly and ridiculous. If you want to quit your employer and to negotiate a release, why not go through official channels?



UFC fighter Nathan Diaz asked for his release from his UFC contract on his Twitter account.

That's it for the R's. But what else is going on at 411mania.com with yours truly, the 411mania Jack of All Trades?

It took Liam Neeson to beat Liam Neeson at the box office. The LEGO Movie's reign at No. 1 is over because of the new action vehicle Non-Stop. Remember to check out my OFFICIAL REVIEW.

Hayao Miyazaki failed to take home his second Academy Award due to Frozen, but what may or may not be his last movie is still worth seeing. Don't miss my official review of The Wind Rises.

Over in games, check out my official and exclusive preview of the PS4 version of Wolfenstein: The New Order.




* TWITTER *
* http://www.twitter.com/411mma *
* http://www.twitter.com/411wrestling *
* http://www.twitter.com/411moviestv *
* http://www.twitter.com/411music *
* http://www.twitter.com/411games *
comments powered by