SPOTLIGHTS
MMA's 3R's 3.13.14: UFC Fight Night 37, UFC 168 Inconclusive Drug Tests, and More
Posted by Jeffrey Harris on 03.13.2014

From Alexander Gustafsson beating Jimi Manuwa at UFC Fight Night 37 and Eduardo Dantas winning his title fight at Bellator 111 to the inconclusive drug tests for UFC 168, 411's Jeffrey Harris breaks down the Right, the wRong and the Ridiculous from the week in MMA!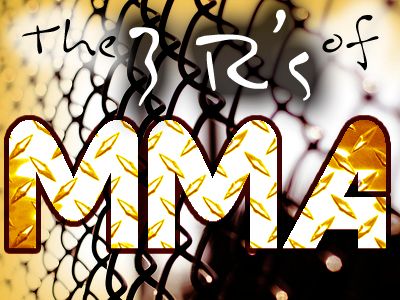 *The Column Concept*
Greetings loyal readers and welcome back to a brand new edition of The 3R's of MMA. The rules and format are still the same as I will be taking a look at the Right, the wRong, and the Ridiculous in the MMA world. The Right will be about the good to great fights or positive news items for the week or big fight announcements. The wRong will be the bad fights, showings or performances, and bad fight bookings. And the Ridiculous will be the worst of the world of MMA.

The 411 Ground and Pound Radio Show was back this week to preview UFC 171:



The UFC returned to Macau, China for The Ultimate Fighter China Finale over the weekend, which was streamed exclusively on UFC Fight Pass. Bellator MMA returned for its 10th season with Bellator 110 on Spike TV. There was some other big MMA news as well So let's get to it.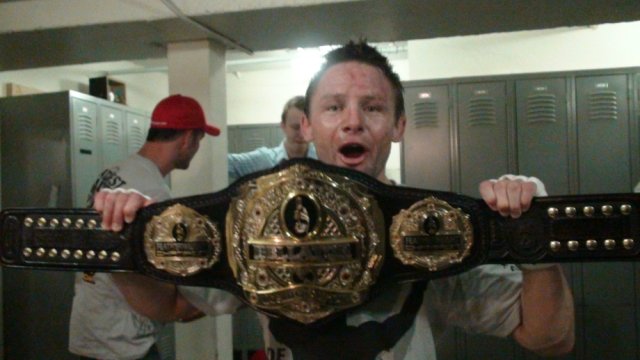 THE RIGHT:


Alexander Gustafsson vs. Jimi Manuwa: So the fight is over and done with, and it turned out in Gustafsson and the UFC's favor. Basically, this was a good tune-up for Gustafsson before he fights for the title again. Jon Jones is set to face Glover Teixeira next month, and provided all goes well, Gustafsson will face the winner. If it's Jones, it will be one of, if not the most, the most anticipated rematches of the year. Gustafsson impressively knocked out Manuwa in the second round and then called out Jon Jones. Jon Jones himself would rather Gustafsson fight Daniel Cormier next, which is a little sly and wily on his part. Understandably, Jones does not seem to be in a huge rush to fight either guy. In fact, the Gustafsson/Manuwa match happened out of Jones not wanting to do the immediate rematch. So he drew Teixeira, and Gustafsson ended up fighting Manuwa instead. He would've faced a top 5 opponent like Rogerio Nogueira, but Nogueira simply can't stay healthy and is incredibly injury prone. A lot can happen between now and UFC 172 and even after, but hopefully we get to see this rematch.


Alexander Gustafsson knocked out Jimi Manuwa to win the main event at UFC Fight Night 37.

Eduardo Dantas vs. Anthony Leone: Dantas scored his second bantamweight title defense in Bellator after he submitted Anthony Leone in the second round at Bellator 111. Dantas has done will in making people forget he got knocked out by Tyson Nam in a fight that wasn't even in Bellator not long ago. Dantas secured a rear-naked choke in this fight in probably one of the coolest and slickest transitions in quite some time. Leone was shooting in for a single, but Dantas was somehow able to slide back and get Leone's back and almost seamlessly into the choke. Credit to Nova Uniao because while Team Alpha Male has a stable of great contenders, Nova Uniao has a group of champions between Jose Aldo, Renan Barao, and Eduardo Dantas. Unfortuntaely, Dantas' victory will be short-lived. Very soon, his title reign will be coming to an end against Joe Warren. You can check out Dantas' amazing submission win from this fight below.


Eduardo Dantas submitted Anthony Leone in the main event at Bellator 111.

Gunnar Nelson vs. Omari Akhmedov: We haven't seen Nelson in a while, but he returned after being on the shelf for over a year at UFC Fight Night 37. He submitted Omari Akhmedov. Akhmedov isn't a big name, but he went into the fight with a 12-1 record and was coming off a win in the UFC. Nelson finished him with a guillotine choke in the first round to net him a Performance of the Night bonus as well. Now that Nelson is well on his way and he's 3-0 in the UFC, I'd like to see him fight someone in the Top 15 rankings. Mike Pyle I think would be a good matchup for him next. Or possibly the winner of Kelvin Gastelum vs. Rick Story.




THE wRong:

Michael Johnson vs. Melvin Guillard: I was actually really looking forward to this one, and it looked like a matchup that many fans were overlooking. Unfortunately it did not turn out well and was not to be. Michael Johnson won and fought a "smart fight" as he put it. Guillard looked off and was overly cautious. Both guys are talented fighters, but both also have issues with inconsistency and not always being able to pull the trigger. Sometimes fighters go in and just look flat or off, and this was one of those cases. Hopefully Guillard get another chance because he usually is an entertaining, exciting fighter to watch, and I think he has the record of the most knockouts at lightweight in the UFC. Johnson does move ahead with the win, his third in a row, but he'll still need to do more to erase the stink of not just this fight but his submission loss to Reza Madadi.


Michael Johnson beat Melvin Guillard in the main event at UFC Fight Night 37.

Jon Jones campaigning for Alexander Gustafsson vs. Daniel Cormier: Jon Jones decided to put on his matchmaker hat and decided to suggest that top light heavyweight fighters Alexander Gustafsson and Daniel Cormier fight it out to earn a title shot. It's pretty clear what Jones is doing here. Gustafsson gave him the toughest fight of his career so far. Daniel Cormier could've been fighting for the title at heavyweight now if not for Cain Velasquez. These two men are arguably two of his toughest challenges. Jones' ultimate goal now it seems is moving up in heavyweight for a possible superfight with Cain Velasquez. However, no he has contenders lining up to face him at light heavyweight: Glover Teixeira, a rematch with Gustafsson, and Cormier. Jones wrote: "Why not give the winner of Alexander and [Daniel Cormier] the winner of myself and Glover?? Call me what you want but I can't be the only person who thinks that makes perfect sense. I see DC congratulating Alexander and making comments about waiting his turn now. I wonder if they're afraid to fight each other? People who don't like to think are quick to call me afraid. Think about it, I'm asking for the meanest of the two would you face winner of Phil vs Anthony?" The reason this match doesn't make sense is because Gustafsson vs. Jones is the money rematch that awaits us right now. Plus if you had Gustafsson fight Cormier now, you'd have two huge contenders essentially cannibalize each other before those fights could happen. Now I'm sure Jones' haters will call him scared. And on one hand, I can see why he wants to avoid a rematch with Gustafsson. Cormier has been gunning for him for a long time. But since UFC already relented and gave him a different match-up in Glover Teixeira instead of doing the immediate rematch with Gustafsson, hopefully none of this gets to the UFC in changing their plans for giving Gustafsson the next shot.


UFC light heavyweight champion Jon Jones suggested that Alexander Gustafsson fight Daniel Cormier next.
THE RIDICULOUS:

UFC 168 drug test results inconclusive for Dennis Siver and Siyar Bahadurzada: So Fox Sports reported that the drug test results came back inconclusive for two fighters at UFC 168: Dennis Siver and Siyar Bahadurzada. The event was quite a while ago, and we should hear the final results about a week or so. This means that the Nevada State Athletic Commission will test the B samples for the fighters. Now to be fair, this doesn't necessarily indicate guilt. It could mean the first sample was diluted or mishandled. Still, it wouldn't surprise me if either fighter were caught with something. As I discussed previously on the Ground & Pound Radio Show, I don't really take any athlete's word for it that they are "clean." Every major athlete that was caught cheating at some point lied and said they don't cheat.


Bad News Barrett might have some bad news soon for Dennis Siver and Siyar Bahadurzada.

That's it for the R's. But what else is going on at 411mania.com with yours truly, the 411mania Jack of All Trades?

Prepare for glory and check out my official review of 300: Rise of an Empire.

Hayao Miyazaki failed to take home his second Academy Award due to Frozen, but what may or may not be his last movie is still worth seeing. Don't miss my official review of The Wind Rises.

Over in games, check out my review of the classic gaming throwback Strider.




* TWITTER *
* http://www.twitter.com/411mma *
* http://www.twitter.com/411wrestling *
* http://www.twitter.com/411moviestv *
* http://www.twitter.com/411music *
* http://www.twitter.com/411games *
comments powered by