SPOTLIGHTS
What's Next 3.19.14: UFC 171 Aftermath
Posted by Robert Practor on 03.19.2014

Johny Hendricks is the new welterweight champion, but who does he face next? Where does Robbie Lawler go from here? 411's Robert Practor takes a look at what's next for the competitors coming out of UFC 171!

Hello again everyone and welcome to the column that breaks down What's Next! UFC 171 took place this weekend and overall it was a fun event. The night saw Dennis Bermudez and Kelvin Gastellum take big steps up in their respective divisions with their victories on the prelims, Hector Lombard finally put a stop to Jake Shields, Myles Jury continue his climb up the ranks, Tyron Woodley possibly stake his claim for a title shot with a victory over Carlos Condit due to an unfortunate, horrific injury, all capped off with an epic five-round war between Johny Hendricks and Robbie Lawler. The Welterweight division underwent a complete facelift on Saturday and there's a lot to talk about so let's get down to business, do what we're here to do, and map out...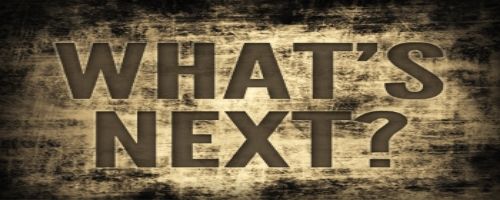 ---

Johny Hendricks



Johny Hendricks almost shocked the world at UFC 167 in November when he gave Georges St. Pierre a fight like he had never seen but a very controversial judges' decision kept him from fulfilling his dream of becoming champion. GSP would go on to leave the sport and vacate the title, leading us to this past Saturday's fight between Hendricks and Robbie Lawler to determine the first UFC Welterweight Champion not named Georges St. Pierre since 2007. Johny Hendricks was pegged as a solid favorite heading into the fight as his striking would likely be on par with Robbie Lawler's while having a tremendous wrestling game that could prove troublesome for Lawler. The fight ended up being one of the best title fights in UFC history, right up there with September's Jones-Gustafsson epic battle. Lawler, surprisingly, was able to neutralize Hendricks' wrestling game throughout the fight which left us with a fantastic striking matchup for the majority of all five rounds. Many gave Hendricks the first two rounds while Lawler came on strong in the third and fourth, where he busted Hendricks up good and had him a bloody mess. It all came down to the fifth round and it was back and forth until Hendricks rocked Lawler late in the round and finally secured the takedown and secured the final frame in his favor. All three judges scored the fight 48-47 for Hendricks, although Texas' notoriously poor commission reared its' ugly head again as judge Douglas Crosby gave Hendricks a 10-8 second round but scored Lawler's perhaps more dominant third round as 10-9, and then scored the final round 10-10. That said, the fight was downright amazing and though it was very close, I believe the right man won.

'Big Rig' is a very likeable guy and it was good to see him finally get the title that he has been so close to for so long. Hendricks now has a Welterweight division of fresh, new challengers all hoping to be first in line for the new champion, including Tyron Woodley, Hector Lombard, Rory MacDonald, Matt Brown. Nick Diaz recently resurfaced and is trying to angle himself into a title fight (which he does not deserve) against Hendricks and we never know when or if former Welterweight kingpin Georges St. Pierre will make his return. Considering Carlos Condit and Jake Shields were most deserving of a title shot and they both suffered losses at UFC 171, and the remaining challengers each seem to be just a bit shy of being a clear-cut #1 Contender, I would welcome a rematch between Hendricks and Lawler. While the decision didn't quite enter "robbery" territory, it was very close and the fight was flat out epic so I'm sure most would love to see them give it another go. The fact is, though, that Alexander Gustafsson had more of a case for an immediate title rematch against Jon Jones and he had to take another fight before getting another shot, so I don't see an immediate rematch on the horizon.

As you will see below in What's Next's UFC Welterweight Rankings, Tyron Woodley may have the strongest case for a title shot, with strong performances in his recent wins over Carlos Condit and Josh Koscheck. Hector Lombard is in a good spot in the division with impressive victories over Jake Shields and Nate Marquardt. Matt Brown has rattled off six straight victories with five of them by knockout but his next fight was oddly booked against Erick Silva. A victory over a top eight opponent could very well have earned him a title fight but I think he'll need one more if he gets past Silva in May. I'm not as high on Rory MacDonald as many are and he recently said he wants to fight Hendricks in his home country of Canada at UFC 174, to which I point out another instance of him appearing like a bit of a douche-canoe, if you will. UFC 174 is less than three months away, which is a very quick turnaround, not to mention the fact that Hendricks just went through a 25 minute absolute war! Hendricks isn't going to be able to return that fast (he likely won't even be medically cleared to return to training by that time) so MacDonald needs to go win another fight and earn his way to a title shot. All that considered, 'The Chosen One' Tyron Woodley may be just that, and be the first challenger to Johny Hendricks' title. Hendricks and Woodley are two of the most powerful strikers in the division and both have strong wrestling games so it would be a very intriguing fight.

What's Next: Johny Hendricks vs. Tyron Woodley - Welterweight Title


---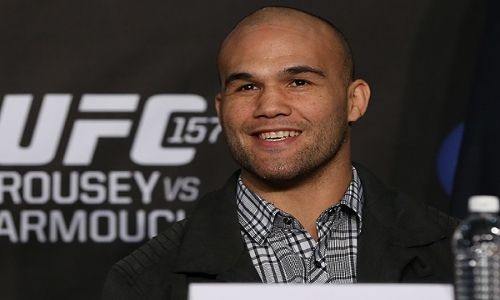 Robbie Lawler



Johny Hendricks had one more obstacle to overcome before finally capturing the Welterweight championship and Robbie Lawler gave him a fight for the ages before he could get there. The improvements in Lawler's game, conditioning, and motivation have been great to see as he earned three impressive victories in 2013 to earn himself a shot at the title. While Lawler didn't come out victorious, his stock actually soared despite the loss and I wouldn't be surprised if he gets another crack at Hendricks if he comes back from this and gets a strong victory in his next out. Matt Brown is in a six-fight win streak and if he defeats Erick Silva in May, Brown-Lawler would be a tremendously exciting fight. There is another matchup of top Welterweight contenders that I will discuss below, and whomever looks most impressive in victory out of these two fights should get the next title shot down the line. If Brown happens to lose to Silva, Lawler could face the winner of next month's bout between Tarec Saffiedine and Jake Ellenberger.

What's Next: Robbie Lawler vs. Matt Brown


---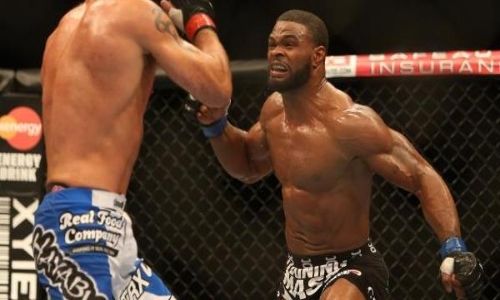 Tyron Woodley



As I mentioned above, all things considered Tyron Woodley will likely end up being the next challenger to Johny Hendricks' title. Hendricks-Woodley would be a very intriguing matchup and it even has a little back-story built in, as Hendricks defeated Woodley back in 2005 in the finals of the Big 12 wrestling tournament. Woodley being next in line would not even be debated had Carlos Condit not suffered an injury during the fight but it is what it is. Woodley took a huge jump up in competition to fight the #2 ranked Welterweight in the world and he came in there not looking one bit nervous and beat him up pretty good throughout the fight's entirety. This situation has parallels to the Chris Weidman - Anderson Silva fight but I have to give Woodley more credit than I gave Weidman. Weidman just simply checked a leg kick and Silva's shin gruesomely snapped in half. Woodley took Condit down and that is where the knee got hurt, but Condit got back up and continued fighting while Woodley was smart enough to realize what happened and then targeted his attack to the leg and ultimately finishing him. I liken the Woodley-Condit finish to a fight like Bigfoot-Browne more than I do Weidman-Silva but everyone's going to have their opinion. What can't be denied is that Tyron Woodley looked great and got a victory over the #2 ranked Welterweight and may have the strongest case for a title shot.

What's Next: Tyron Woodley vs. Johny Hendricks - Welterweight Title


---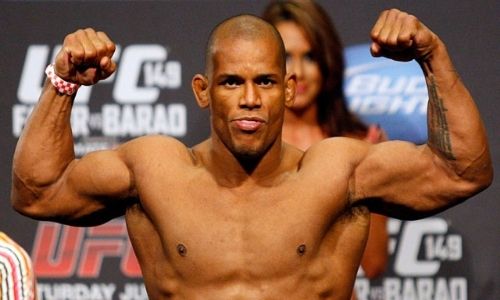 Hector Lombard



Hector Lombard did what most of us have hoped someone would do yet nobody seemed to be able to do: prevent Jake Shields from employing his wet-blanket technique on them and grinding out a stifling decision victory. Lombard looked incredible in the first round as he tore Shields apart and we must give Shields credit for surviving the way he did. Some, including Joe Rogan during the fight, criticized Lombard for not finishing the fight and simply doing enough to secure the victory but what do you expect? Jake Shields is notoriously hard to finish, Lombard threw everything he had at him in the first round, and he had to still be careful to not get caught in the second and third rounds like almost ended up happening at the very end of the fight. All one needs to do is look at what Jake Shields was able to do to Tyron Woodley and Demian Maia recently (as well as the majority of his victories throughout his career) to realize how impressive it was for Lombard to handle Shields for the entire 15 minutes of that fight. 'Lightning' has gone on to say he feels he has earned a title shot. I don't blame him and he may be right, but I feel Tyron Woodley is a bit ahead of him in the pecking order and Lombard will likely need another impressive win before getting a crack at the gold. Rory MacDonald is another fighter who is near the top, although I personally feel he is overrated and found it laughable for Joe Rogan to say he should receive the next title shot. A fight between Lombard and MacDonald is the other top Welterweight fight that I mentioned above along with Lawler-Brown where whoever wins with the most impressive performance should be next in line after Tyron Woodley.

What's Next: Hector Lombard vs. Rory MacDonald


---


- Jake Shields: loser of Carlos Condit - Tyron Woodley (UFC 171)... UFC 171 was the last fight on his contract and I wouldn't be surprised if the UFC aims to significantly lower his pay. Shields may not feel he deserves a pay cut so it's possible he could be released.

- Myles Jury: vs. Joe Lauzon… Continues Jury's climb up the ranks and would be sure to entertain.

- Diego Sanchez: vs. Melvin Guillard… Both are coming off losses where they underperformed. I truly wish Diego would retire as it's clear the sport has passed him by and he is just adding more and more punishment to his body and trauma to his head. If he keeps going, I could see a fight like this being made where the loser may be on the chopping block.

- Ovince St. Preux: vs. Ryan Bader… St. Preux continues to look impressive and deserves a step up in competition.

- Kelvin Gastellum: vs. Dong Hyun Kim… A nice fight that would provide Gastellum another opportunity to continue his rapid climb up the ladder and also seems to be a nice fit for 'Stun Gun' Kim at this time.

- Dennis Bermudez: vs. winner of Tatsuya Kawajiri - Clay Guida (UFC Fight Night 40)… Bermudez has quietly rattled off six straight wins since coming just short of winning The Ultimate Fighter 14. He deserves a nice step up in competition at Featherweight and this matchup may even be a bit low for him. Chad Mendes and Cub Swanson are both vying to be next line for a shot at Jose Aldo's Featherweight title and who knows, maybe whomever gets the short end of the stick (Swanson IMO) ends up getting matched up with Bermudez.


---




What's Next's Official Welterweight Rankings



With UFC 171 completely changing the landscape of the Welterweight division (combined with a lack of reader response in the last edition after UFC 170), I will take this time to share the official Welterweight Rankings here at What's Next.



1 Johny Hendricks


'Big Rig' likely should have been the champion after UFC 167 back in November but all is well for the new Texan as he finally captured the title. Hendricks has a fresh pool of contenders in a division that not all that long ago was viewed as one of the weaker groups of fighters and he also has the big-money rematch against GSP should he return to the Octagon.



2 Robbie Lawler


'Ruthless' had quite the career resurgence in 2013, rattling off three impressive victories before falling to Hendricks in their title fight this past Saturday. Lawler put in an amazing performance and his stock has continued to soar despite the loss. Lawler may be able to get a rematch of their epic battle with two (or maybe even one) victories.



3 Tyron Woodley


'The Chosen One' soars up our rankings to a spot that seems almost too high for him at this point, but the fact is that he's 13-2, with one loss coming in a great fight where he was likely ahead and the other coming to Jake Shields' stifling style, which has happened to many. Woodley came back with a brutal KO over Josh Koscheck and followed that up with a dominant performance over top-ranked Carlos Condit as Condit's knee went out and Woodley smelled blood and finished the fight with an attack to the leg.



4 Hector Lombard


'Lightning' has amassed a nice 33-4 record in his career and seems to have found a suitable home in the Welterweight division. Lombard did what most are unable to do and prevent Jake Shields from imposing his will, earning his second straight victory since dropping to 170.



5 Dong Hyun Kim


'Stun Gun' is has only lost twice in his career, to top Welterweights Carlos Condit and Demian Maia. Kim has been on a roll as of late with a beautiful KO punch over Erick Silva and he followed that up at UFC Fight Night 37 with a breath-taking KO of the Year spinning back elbow over John Hathaway. Kim's style is a bit reckless at times and he leaves himself susceptible to being tagged but the fact remains that he has been successful and exciting as of late and will see a big step up in competition his next time out.



6 Matt Brown





7 Ben Askren





8 Carlos Condit





9 Rory MacDonald





10 Jake Shields




---




Closing Words



There you have it ladies and gentlemen. Agree/disagree with my ideas? How great was that main event and did you agree with the judges' decision for Hendricks? Who would you give the next title shot to and what other matches would you make in the completely transformed Welterweight division? Any other thoughts, comments, or questions, please feel free to comment below! Reader feedback in the comments section will be featured in the next edition of What's Next!

We'll see you on Tuesday April 29th as we examine the aftermath of UFC 172 as we have a very good card from top to bottom, headlined by Jon Jones hoping to continue his record-breaking Light Heavyweight title reign as he takes on undefeated challenger Glover Teixeira!

Until then, we'll see you next time when we try to map out What's Next
comments powered by