SPOTLIGHTS
MMA's 3Rs 3.27.14: UFC Fight Night 38
Posted by Jeffrey Harris on 03.27.2014

From Dan Henderson's knockout win against Shogun Rua and CB Dollaway scoring his first UFC knockout in over five years to some questionable finishes and more, 411's Jeffrey Harris breaks down the Right, the wRong and the Ridiculous from UFC Fight Night 38!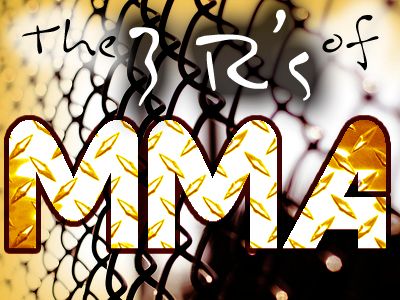 *The Column Concept*
Greetings loyal readers and welcome back to a brand new edition of the MMA's 3R's, where we look at the Right or the good, the wRong or the bad, and the Ridiculous or the absolute worst in the MMA world.

The UFC was back in action this week for UFC Fight 38. This was the last of a huge stretch of six weeks of UFC events on top of Bellator MMA starting their 10th season. Dan Henderson snapped a three fight losing streak and scored a definitive knockout win over Shogun in their rematch.

Also Bellator MMA was back in action with Bellator 113. Emanuel Newton got some retribution over Attila Vegh and at last won the light heavyweight title after being forced to fight King Mo again in a pointless and ridiculous interim title bout when Vegh was not out with an injury. Oh well. It was a dull, lame, iffy fight, but Newton came out of it with a win. So let's get to it.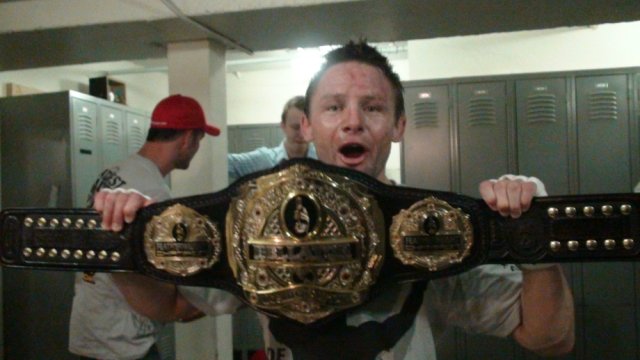 THE RIGHT:


Dan Henderson vs. Mauricio Rua: Just when you think Dan Henderson is done, he comes back and surprises us all. Henderson was not looking good three rounds into his rematch with Shogun at UFC Fight Night 38. But yet again he dropped his patented H-bomb to drop Shogun and effectively rearrange his nose. It was a good win for Henderson in unfriendly territory. He came back and survived a tough onslaught and finally snapped a three-fight losing streak. Henderson's almost 44 and he recently signed a new six fight deal with the UFC which he plans to fulfill. Honestly, despite his win here, I think Henderson making a run at the title is unrealistic for him at this point. He won't have the safety net of using TRT anymore either. I think Henderson since he already needs TRT in order to fight, has recently been knocked out, and is noticeably slowing down in the cage needs to start seriously considering retiring soon. Even this fight would've been a great high note for him to go out on, but most fighters are loathe to do as such. Why retire off of a big win?



Dan Henderson knocked out Shogun Rua in the main event at UFC Fight Night 38.

CB Dollaway vs. Cezar Ferreira: It seems CB Dollaway just does better as the underdog in Brazil. His last trip to Brazil got him a Fight of the Night bonus and win over Daniel Sarafian. At UFC Fight Night 38 he got one of the biggest and most impressive wins of his career, knocking out Cezar Ferreira in under 40 seconds in their co-main event bout. Dollaway hasn't knocked anyone out in the UFC since he stopped Mike Massenzio at UFC 92 in December of 2008. Now Dollaway may not be an elite fighter or a world beater, but he's proven to be a solid fighter in the UFC's middleweight ranks. He's got eight UFC wins, and his last loss to Tim Boetsch was an iffy split decision. If I'm Dollaway, I definitely want my next fight in Brazil as well because he's one of the few Americans that seems to have great luck there.


CB Dollaway knocked out Cezar Ferreira at UFC Fight Night 38.

Noad Lahat vs. Godofredo Pepey: This was a great opening bout for the UFC Fight Night 38 card. Pepey got a Performance of the Night bonus after his incredible double flying knee knockout of Noad Lahat in the first bout for the event. Thankfully, the fight actually ended up making the preliminary card broadcast on Fox Sports 1 so we could see this amazing finish. After losing The Ultimate Fighter: Brazil, Pepey was in much need of a win here after losing his last two fights to Felipe Arantes and Sam Sicilia. Luckily for Pepey, he was able to do so in impressive fashion against the debuting Noad Lahat, who was undefeated going into this fight.


Godofredo Pepey pulled off an amazing potential Knockout of the Year candidate against Noah Lahat in the opening bout at UFC Fight Night 38.
THE wRong:

Steven Siler vs. Rony Jason: Now this is just my opinion, but I think this stoppage is one of those cases where it was a legitimately bad stoppage. Now early on, Siler did get knocked down and rocked badly, but it never looked like he was actually out, and as soon as he hit the ground, he was already recovering and talking to the referee. Now to the referee's credit, he probably saw Siler rocked and going down and thought that was it. And in addition, the premature stoppage didn't necessarily change the outcome of the fight either. However, we also quite often see a lot of leeway in situations such as this as well. Siler should've been given at least a bit more time to recover before the referee stepped in here. Now I say this realizing there can be a fine line for these things, but in this circumstance where Siler never face flopped, didn't take a ton of unprotected ground shots and wasn't out on his back, it was stopped too early.



Rony Jason rebounded with a win at UFC Fight Night 38 over Steven Siler.

Norman Parke vs. Leonardo Santos: A tug of the shorts, intentional or not by Parke cost him a big win on this UFC card. The fight was ultimately ruled a majority draw, and both fighters only have themselves to blame. Santos knew it was close, even with the point deduction and did little to push the pace or put the fight back in his favor. Parke equally had a dull decision. He did a good job of neutralizing Santos, but he had a lot of low activity. Now is there a problem with an inconsistent application of the rules in MMA fights with things such as fouls from grabbing the cage or the shorts? Yes. But regardless, Parke did get caught grabbing the shorts, and that's on him. I expected a little more of this fight, and the end with a majority draw was pretty dull.




THE RIDICULOUS:

Fabio Maldonado vs. Gian Villante: This fight makes the ridiculous much more for the awful performance by Villante the lack of care from his corner in the third round. The fight actually didn't start off so bad. Villante was doing a good job of dominating Maldonado with his takedowns and grappling. It seems after landing a series of good knee strikes early in the second, Villante all but gave up and had completely checked out of the fight. Now granted, Maldonado was hurting him and landing some quick and accurate shots, but Villante looked even completely gassed before then. He looked like he belonged anywhere else except for the Octagon. He was getting absolutely brutalized in the third round, and his corner or the referee really should've called it and thrown in the towel. Villante was doing nothing to intelligently defend himself except move away. He looked like he clearly wanted to be out of there. Now credit to Maldonado's performance. He's not very well rounded, but he does have good boxing and throws strikes from some good angles. He's got a very deceptive chin and a ton of heart, and he looked a lot better in this fight as it went on. He's garnered a cult fan following as a result of his gutsy performances and his ability to draw a lot of tough guys into a brawl where they just trade punches. Maldonado makes fights really ugly, but that's probably his strong suit. It's when he makes fights really ugly that he comes out on top, and he's won three in a row now.



Gian Villante lost after a questionable and poor performance against Fabio Maldonado at UFC Fight Night 38.

Will Chope fired past of domestic abuse against his wife revealed, UFC Fight Night 38 bout with Diego Brandao cancelled: After a news story from the Bleacher Report revealed a disturbing past from former UFC fighter Will Chope and his physical abuse against his now ex-wife, he was summarily released by the UFC. In addition the news came out hours before he was supposed to fight Diego Brandao at UFC Fight Night 38. Chope was fired and the fight was cancelled. The repeated incidents of abuse against his wife caused Chope to be kicked out of the Air Force. Now I did see a video interview with Chope after he was fired and the bout was cancelled, and he did seem to have a laundry list of excuses. Something he tapped danced around was if he told the UFC about his past issues. He talked about his crimes being charged as a minor assault or misdemeanor. Now, I don't know the nature of background checks the UFC does or if fighters are required to reveal this type of information when they do their paperwork or sign a contract. It's possible Chope was not completely honest or upfront about his previous domestic issues before he signed, and that also could've gotten him in trouble. But it seems ZUFFA will let go of any fighter if there is anything close to a whiff of domestic abuse against a spouse, and I can't really blame them for that. The reports I read about what Chope did to his wife and the mother of his child were truly scary and disturbing. MMA might not be a good career for him in that respect. Even if he says he's a different person now and he was just a stupid kid back then, can you ever really trust him again?

That's it for the R's. But what else is going on at 411mania.com with yours truly, the 411mania Jack of All Trades?

Check the latest edition of The Round Horn. I scored No. 2 in the panel and up next I will be in the finals, so don't miss round 2 HERE.

Check out my official review of the new sequel Muppets Most Wanted.



* TWITTER *
* http://www.twitter.com/411mma *
* http://www.twitter.com/411wrestling *
* http://www.twitter.com/411moviestv *
* http://www.twitter.com/411music *
* http://www.twitter.com/411games *
comments powered by