SPOTLIGHTS
MMA's 3R's 4.10.14: Cheick Kongo vs. Vitaly Minakov, Jake Shields' UFC Release, Gina Carano Possibly Fighting in the UFC, and More
Posted by Jeffrey Harris on 04.10.2014

From Gina Carano possibly returning to the UFC and Jake Shields' release to Cheick Kongo and Vitaly Minakov's poor performance at Bellator 115 and more, 411's Jeffrey Harris breaks down the Right, the wRong and the Ridiculous from the week in MMA!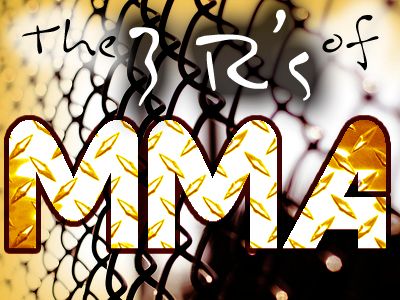 *The Column Concept*
Greetings loyal readers and welcome back to a brand new edition of the MMA's 3R's, where we look at the Right or the good, the wRong or the bad, and the Ridiculous or the absolute worst in the MMA world.

OK, for my off topic rant of the week, I wanted to talk a little wrestling, since I'm typically not a wrestling columnist. And after digesting it a little bit, WrestleMania 30 was probably one of my favorites in terms of moments, though some matches were a tad lacking and could've been even shorter. Also, it featured one of the most controversial moments of all time with the ending of The Undertaker's streak at the hands of Brock Lesnar.

I really have no problem with Lesnar beating Undertaker. I think had it been someone like Roman Reigns beating Undertaker, at this point could be a make or break moment or burden to his career that he doesn't need. If Bryan had done it this year, people might have hated him for it. Fans were going to get angry and ticked off about this no matter what, so its better it was someone like Lesnar.

The streak had become downright comical to me because it was almost as revered as like the World Series or something. People had truly talked themselves into believing it would never end and it would be great to have this legacy of a giant 20-plus year winstreak of Undertaker at WrestleMania. But Taker has become older and slower, and suddenly the streak had lost its mystique. I think it was better for it to end now than continuing another three years against the likes of Sting, Cena, etc because it can't frankly go on any longer.

Hypothetically, OK so he loses the streak to Sting? Another old part-timer who will be pushing 60 by that point? Sorry, but no. Flat no. And Cena? Yeah fans will really be OK with that.
I'm not saying this is best case scenario of the streak ending. The match itself was not one of Undertaker's better matches, but for the power of that moment and the reactions, I think it was good.

I think the problem is the audience did not have enough time to recover for Undertaker losing. They rejected the Divas match and were depressed throughout the main event. Daniel Bryan did perk them up some, but still the shock of seeing the streak end did kill a lot of their energy. Sometimes, I think the WWE staff could get a better handle on match placement and timing at Mania. At WrestleMania 25, Undertaker and HBK had a five star classic, but then HHH really thought it was OK to put himself over Randy Orton in a lethargic main event in a rather poorly booked, puerile feud that killed all of Randy Orton's momentum from the months prior.

But a lot of people are angry and furious over the streak ending, and I just don't understand. While I won't say this sport is fake, it is pre-determined. When I was watching WrestleMania 25, and I was there live, when I saw HBK kick out of the Tombstone and the Last Ride, in that moment I would not have been upset at all had he ended the streak then and there. But since fans came to love the streak so much, who better than to end it than a monster heel like Lesnar? Let's say it was Roman Reigns, would seeing Roman Reigns finish off a slower and over-the-hill Undertaker had really elevated him? Roman Reigns and The Shield look to really be on fire right now regardless. There were rumors that The Undertaker requested Daniel Bryan for Mania this year as well. Well let's say it was Bryan, would fans have really accepted it if Bryan ended it clean? And had that match happened, we wouldn't have gotten Bryan's ascension to the main event at Mania. After the garbage he had been put through at WrestleMania 27 and WrestleMania 28, I feel he deserved better, and he finally got it.

The other reason I liked seeing the streak end I because of the reactions it inspired. Fans were shocked and were completely silent. Paul Heyman even convincingly looked like he couldn't believe it.



My personal favorite WrestleMania 30 reaction.

Alright, so this weekend was a little slower in terms of news. Bellator MMA was back last Friday with Bellator 115 on Spike TV, which was pretty much a one-match show, but that one fight was not good at all. So let's get to it.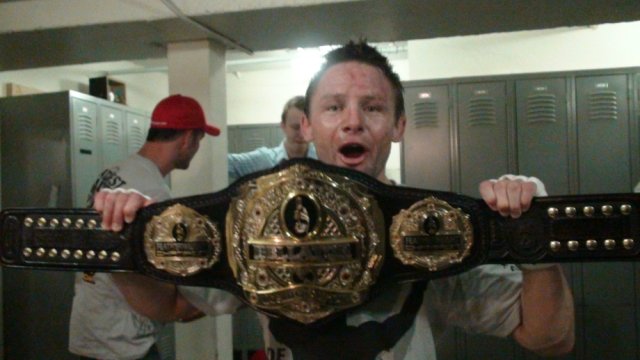 THE RIGHT:


Bruce Lee playable for EA UFC: I'm eagerly anticipating the release of the next UFC game with EA UFC. Hopefully EA will be demoing the game at E3 this year as well, which I'm set to attend. EA and UFC announced this week that the legendary Bruce Lee will be a playable fighter in the game. I think this was a great move for the game, not unlike how EA's Fight used such classic boxers as Muhammed Ali and Mike Tyson, though Bruce Lee was never an actual MMA fighter and passed away before the sport was really pioneered. A reveal trailer with Lee was also released (you can watch it below), and he can also be used in four separate weight classes. I hope the game will have some other unlockable legends in addition to Lee, such as say Randy Couture, Royce Gracie, and Dan Severn to name a few. But Bruce Lee in this game looks awesome.


Bruce Lee will be a playable fighter in the upcoming EA UFC game due out this summer.

Stefan Struve receives medical clearance to fight again: 9-4 UFC heavyweight looks like he might finally get the opportunity to fight again. In 2013, he was diagnosed with an enlarged heart and a leaky aortic valve. Fortunately, Struve was able to avoid heart surgery and instead received medical treatment. I really hope this all works out well for Struve and he doesn't have his career cut painfully short at the age of 26. Struve is usually one of the better heavyweights to watch fight in his weight class. Despite a tough loss to Mark Hunt, he was coming off a pretty incredible win streak that also saw him finish Stipe Miocic, and that was before his heart diagnosis that was likely affecting him in the cage as well before it was discovered. By the time he comes back, there are plenty of people for him to fight, but I think a match with Frank Mir might be best, provided Mir hasn't gotten the axe yet and isn't retiring.


After spending over a year on the shelf due to a heart ailment, Stefan Struve appears to finally be cleared to fight again.
THE wRong:

Gina Carano sets the MMA world abuzz with hints of return to the sport: So Gina Carano recently appeared on The Arsenio Hall show and revealed that she's meeting with UFC President Dana White. Now I think the idea of some sort of MMA superfight between Ronda Rousey and Gina Carano could be interesting. It would definitely draw a lot of money and a lot of interest. However, all this hysteria over something that's merely hypothetical is not exciting at all to me. I like Gina Carano and all, but she doesn't really seem committed to returning or not returning either way. Despite having not fought in years, she was never fully willing to close the door on a return. She almost fought in Strikeforce again in 2011, but that fight fell apart at the 11th hour. I don't like using what ifs, but let's just say *IF* she would be able to return, by the time the fight actually rolled around, she'd have spent over five years or more out of the cage. Carano has been able to find some success outside fighting, and great for her. She seems to be getting some steady movie work right now. But until these talks become serious, I'm really put off by all the talk surrounding this fantasy fight, which is all it is right now. During Arsenio Hall, Carano stated: "I 100 percent (miss fighting). There's not a workout I go through that I'm not fighting someone in my mind. It's never gone away. I'm actually sitting down with (White) next week. I love (fighting). It's something I can do that makes everything else disappear. I dream about it. I just didn't know if I was ever going to get an opportunity to make a comeback." OK, well if she misses it that much, why not just fight again? Even if she won't fight Rousey, she's still marketable enough that the UFC would probably pay her to fight someone else and probably compensate her well for it because she's still a big name for fans. You can check out a clip of Carano on Arsenio Hall below.


Gina Carano revealed that she's meeting with Dana White, possibly to talk about a return to MMA.

Jake Shields receives UFC release: Interesting discussions and debates always flare up whenever a prolific fighter gets released. This week, it was revealed that Shields was cut from the UFC roster. In his last five Octagon bouts, Shields went 3-1 with 1 No Contest. Now this mainly goes in the wrong section since it is a controversial issue, and a guy losing his job doesn't seem to be something to automatically put in the Right section. The No Contest was a decision win over Ed Herman that was overturned because Shields failed his drug test for a banned substance. We still have no idea what the banned substance was. He recently lost to Hector Lombard by UFC 171. Now, while I think Shields probably could've gotten another fight because of his resume and he'd only just lost, this cut doesn't surprise me. After his last loss, my belief was the Lombard fight was the last fight on Shields' current UFC contract, so it seemed like he was hoping to get a win to re-up for a better deal. Shields is generally a tough, dominant fighter, but his style is a style that many fans find repulsive to watch. Personally, I've met and interviewed Shields before and he was incredibly nice, cordial, and classy in all my dealings with him. He also went through a tough period where he lost his father and fought shortly after and got knocked out by Jake Ellenberger. Now all that aside, my feeling is that Jake Shields got his run in the UFC and he wasn't really able to make things happen. His overall record was 4-3, 1NC, and while it may be a winning record, it's still a middling one. Shields came into the UFC and was given a fairly quick path to a title fight against Georges St-Pierre based on his resume and being the undefeated Strikeforce middleweight champion. He really had nothing for GSP other than poking him in the eye. His striking game has always been deficient, and it's a part of his game he's been unable to improve. Even moreso, his grappling skills looked to decline in the UFC even moreso. Shields generally had a reputation for being a lay and pray, blanketing type of father. It was a criticism he rarely dispelled. Now Shields top game and grappling game are very good, but it proved to be one dimensional as well. His ground offense has been incredibly lacking over the years. He's not good off his back as we saw against Lombard. When someone else is doing what he generally does to guys, he looked like a fish out of water. Shields is 35, and if you look at it, realistically, he peaked as a fighter in 2010. He's gotten some wins since that time, but three out of four of those wins were all underwhelming split decisions, a couple of which could've gone either way, especially against Martin Kampmann and Tyron Woodley. Let's not lie to ourselves and pretend some of those wins were dominant and decisive wins because they weren't. Had they been counted as losses against Shields, few probably would've complained. I think Shields' issue is his lack of improvement against the better competition. He looks like he's treading water rather than effectively making a statement as a Top 10 level fighter. I'm sure Shields could get signed by another promotion for a prominent role, be it Bellator or WSOF. Heck, ONE FC is going to need opponents for Ben Askren. Imagine the jokes in the MMA blogosphere that fight would get. But in short, Shields got a lot of opportunities in the UFC, and in my opinion, he didn't really make the most of them. And I think that's why he was cut.


Former Strikeforce middleweight champion Jake Shields received his UFC walking papers.
THE RIDICULOUS:

Cheick Kongo vs. Vitaly Minakov: Well Bellator 115 was pretty much a one-fight show in Cheick Kongo vs. reigning champion Vitaly Minakov for the heavyweight strap, and that one fight…well…it didn't turn out well. Right off the bat, Minakov hit Kongo with too illegal low-blows that got him a point deducted seconds into the first round. Minakov even admitted the second one was intentional. I know Kongo has a bit of a reputation of using dirty tactics and low-blows, and yes, it is ironic. But that doesn't mean fighting intentionally dirty is OK. Now to go to the other side, later into the fight, Kongo let one of his recurring problems come up yet again and repeatedly grabbed Minakov's shorts a lot. Herb Dean warned him at least five or six times, but he never deducted a point. This is another problem with a consistent application of the rules in MMA. If you see a fighter breaking the rules, then you warn him. If it happens again after you warned him, deduct a point. If it still happens, then disqualify him. Why was Herb Dean giving Kongo so much leeway? It's ridiculous. Neither guy looked impressive at all here. Kongo got put on his back, where he's pretty much powerless. And even Minakov spent large chunks of the fight on his back by Kongo. I think Minakov would likely get eaten alive by most UFC heavyweights.


Bellator heavyweight champion Vitaly Minakov retained his title against Cheick Kongo at Bellator 115.


That's it for the R's. But what else is going on at 411mania.com with yours truly, the 411mania Jack of All Trades?

Don't miss my official, exclusive review of the No. 1 movie of the weekend and what I think is likely to be my favorite movie of the year, Captain America: The Winter Soldier.

Also, check out my official review of the new sequel Muppets Most Wanted.

Check out my exclusive interview with the fan-favorite and stunningly gorgeous actress, Eliza Dushku.

Also in case you missed it last week, remember to check out Koeddy Laemmle's awesome MMA zone column, The Round Horn. Last week it was revealed that I beat Wyatt Beougher in my contest. Thanks to all the readers that voted for me to win the first bracket, which now advances me to the championship rounds!



* TWITTER *
* http://www.twitter.com/411mma *
* http://www.twitter.com/411wrestling *
* http://www.twitter.com/411moviestv *
* http://www.twitter.com/411music *
* http://www.twitter.com/411games *
comments powered by