SPOTLIGHTS
Fixing The 'UFC on Fox' Series
Posted by Dan Plunkett on 04.22.2014

The 'UFC on Fox' series hit a new ratings low Saturday night and has still yet to impact UFC's PPV business. 411's Dan Plunkett takes a look at problems plaguing the specials and how to solve them!

In late 2011, UFC officials considered the company on the cusp of another breakthrough in the United States. Pay-per-view sales and television ratings had been down all year, but the holy grail of primetime network television promised a big boost. UFC's deal with Spike TV had brought their brand of sport to the masses. UFC's deal with Fox would, ideally, take the brand mainstream.

"If I can convert 100,000 of those millions that will be watching for the first time into customers for the next 20 years, then our investment on Fox has paid off," UFC CEO Lorenzo Fertitta told USA Today in advance of the company's network debut. Those new buyers never emerged.

With the possible exception of Cain Velasquez, UFC's quarterly network television specials have failed to create new pay-per-view attractions. Twenty-nine months and eleven specials later, UFC is left with five active fighters that could be considered pay-per-view attractions. None of the five could be counted on to consistently draw above 500,000 purchases, which not all that long ago was average for a UFC event.

Why has this much-hyped deal failed to live up to one of its main goals?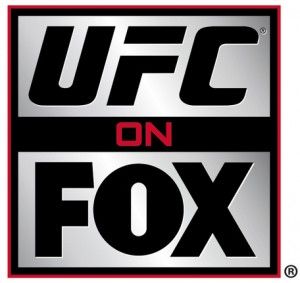 One major issue is the abundance of UFC content. In the month prior to a major match, there are three or four smaller televised shows to take the attention away, whereas in the past there was maybe one event and the rest of UFC's television shows were focused on promoting that one major fight or show. This issue is the result of UFC's business plan, and fixing it would mean changing the company's entire direction. A fix is not even worth discussing because shifting gears at this point is not feasible.

Another issue is how the main event fighters are treated. UFC has frequently used the specials as a means for lighter-weight champions, most notably Benson Henderson and Demetrious Johnson, to gain exposure. However, when Henderson returned to pay-per-view, the sales were only slightly more than what would have been expected of him without Fox and still in the disappointing below-300,000 range. Johnson will headline his first pay-per-view in June, and most pundits believe sales will be among the lowest of the past five years. Clearly, something isn't catching on.

Johnson has not become a major name because he's Demetrious Johnson fighting for the "world title" and here's a two second clip of him punching a guy in the face. He is not treated as fighting royalty. When Joe Buck interrupts a Yankees game to read a promo for a fight, you know he has no idea what a Demetrious Johnson is. When someone as clearly talented as Johnson fights on free television, treat him like Jon Jones would be treated on the same platform.

On the topic of Jones, despite being christened by some media outlets, namely ESPN, as UFC's biggest star, he's failed to make a major splash on pay-per-view. History tells us fighters become big draws on pay-per-view after a few matches are promoted as big events. The best example of this is Georges St-Pierre. His 2007 title match with Matt Serra managed 400,000 buys. From there, he had a string of bouts where his fight had strong undercard support or was heavily promoted on television. St-Pierre undercards had names like Liddell and Lesnar on them. He was the co-main event of UFC 100. His matches with BJ Penn and Dan Hardy were featured on UFC Primetime when that still meant something. At his peak, St-Pierre's name alone meant 700,000 buys.

With UFC thin on draws, it is tougher to stack the card. Too much content has rendered traditional television builds on Countdown and Primetime shows ineffective. Making a run of the mill Jon Jones fight, like his upcoming bout against Glover Teixeira, seem special is increasingly difficult. The obvious solution is to put Jones on Fox. It is a surefire short-term loss but goes a long way in making every future Jones fight an event in itself. Of course, it's not feasible to headline every Fox special with a Jones, Rousey, or Weidman, but targeting one special a year with one of those major names is the easiest way to increase their star power to the level of a St-Pierre or Liddell.


Creating and building stars is also made difficult by the time constraints of putting on four fights in a two hour window. In a company built on stories and personalities, UFC's Fox specials do little in the way of storytelling and personality building. The talking heads time could easily be cut in half with video packages that get the same points across and tell the audience about fighters without using clichéd adjectives like "animal" and "killer."

Post-fight interview time, though often wasted by fighters, is potentially very valuable and yet they are generally absent from Fox shows unless a fighter scores a quick finish. When Fabricio Werdum became the number one contender for the heavyweight title on Saturday night's special, he should have at least been given the opportunity to convince the audience with words that they should want to see him fight Cain Velasquez.

With four fights, UFC is getting as many fighters as possible screen time and hoping someone sticks out. With three fights, each bout becomes more meaningful and there are fewer fighters to get lost in the mix. There would also be more time for personality profiles and post-match interviews. Better yet, all three bouts should have articulable meaning. It makes the matches more intriguing, the results more important, and the matches more memorable. Using that card placement logic, a fight like April 19's Khabib Nurmagomedov vs. Rafael dos Anjos never would have been left on the preliminary card.

In their current state, UFC on Fox specials have an inadequate formula. Stars are not being made; ratings are not strong or improving. The deal hailed as a game-changer in 2011 has failed to live up to the hype. The absence of a working star-creating system not only hinders the growth of mixed martial arts and the Ultimate Fighting Championship, but threatens the sport's sliver of the national sports consciousness. UFC's Fox specials can be that system, just not in their current state.


Dan Plunkett has written about MMA for 411Mania since 2008. You can reach him by email at plunkettdan@yahoo.com.

comments powered by