SPOTLIGHTS
MMA's 3R's 4.24.14: TUF Nations Finale and UFC on Fox 11
Posted by Jeffrey Harris on 04.24.2014

From Fabricio Werdum's domination of Travis Browne and the Tim Kennedy vs Michael Bisping bout to Donald Cerrone's performance and more, 411's Jeffrey Harris breaks down the Right, the wRong, and the Ridiculous from TUF: Nations Finale and UFC on FOX 11!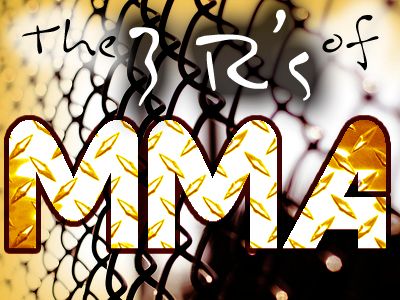 *The Column Concept*
Greetings loyal readers and welcome back to a brand new edition of the MMA's 3R's, where we look at the Right or the good, the wRong or the bad, and the Ridiculous or the absolute worst in the MMA world.

The UFC was back in action with a double shot of shows last week. The Ultimate Fighter Nations Finale was last Wednesday. And that was followed up with UFC on Fox 11 on Saturday. Bellator was also back with Bellator 117, and Douglas Lima won the promotion's vacant welterweight title. So let's get to it.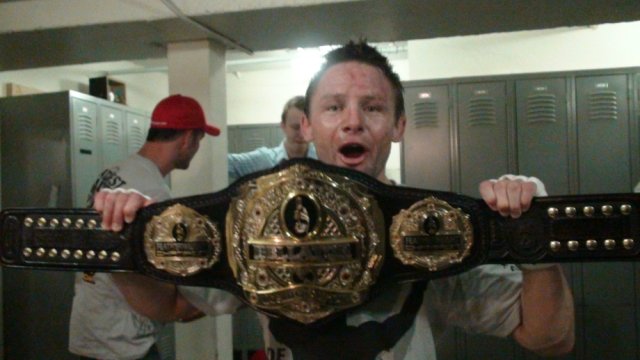 THE RIGHT:


Travis Browne vs. Fabricio Werdum: I will give myself a little pat on the back because I was just about the only person that picked Werdum to win this fight. I was the only one on the staff roundtables that picked Werdum. I thought he might've been able to submit Browne, and granted that didn't happen. However, Werdum was able to weather the early storm from Browne before dominating the rest of the fight on the ground and standing up. Browne looks like he blew his load in the first round after his initial flurry against Werdum where he knocked him down. However, Werdum was able to sweep and get top position. Werdum landed two solid kicks to the body of Browne that I think might've messed up for the rest of the fight. Browne did land a really nice heel kick during the first round as well. And credit to Werdum because he ate that nasty kick and kept going. Honestly, I think this was one of the better performances of Werdum's career. He was in a difficult position. He had some long layoffs between his last fights, and he wasn't able to get a title shot quicker against Cain Velasquez due to the heavyweight champ being injured. Also, Werdum came in great shape for this fight and you could tell by his physique. Previously, Werdum has come in not so great shape for his fights and one was where he was knocked out in 90 seconds by Junior dos Santos in 2008. That fight got him kicked out of the UFC. Another time was when he came in out of shape and looked like garbage against Alistair Overeem in Strikeforce. That was a fight that looked like he could've possibly won if he came in better shape or tried to open up more. Major set back for Browne. Now to be clear, I like Browne a lot. He definitely earned a big fight like this. Hopefully this will motivate him as his last loss against Antonio Silva did, where he completely turned things around and went on a great run. Now Werdum hopefully gets his shot against Velasquez. However, I'm concerned that Velasquez was sidelined with another long shoulder injury layoff and what that could mean for his future.



Travis Browne lost to Fabricio Werdum by unanimous decision in the main event at UFC on Fox 11. Browne lost his bid to fight for the heavyweight title and Cain Velasquez as a result.

Donald Cerrone vs. Edson Barboza: I think Donald Cerrone has some serious mental blocks that will always keep him from getting to that elite, title level. But regardless, he's established himself pretty well as one of the most exciting, consistent performers in the Octagon and one of their best gunslingers. He came through again against Edson Barboza at UFC on Fox 11. Cerrone ate some hard shots from Barboza early, but he initiated a clinch. While Cerrone is not afraid to stand and bang, I believed his grappling abilities gave him a distinct edge over Barboza here and that definitely came through. After landing a solid left jab on Barboza, he swarmed on top of him and applied a rear naked choke for the win. Cerrone's now 10-3 in the lightweight UFC lightweight division. Considering lightweight is the most stacked and shark infested vision in all of MMA, that's quite a feat.


Donald Cerrone submitted Edson Barboza in the first round at UFC on Fox 11.

Dustin Poirier vs. Akira Corassani: It was another incredible performance for Dustin "The Diamond" Poirier. I think Corassani being 3-0 in the UFC at this point was almost luck by the skin of his teeth. Especially after that DQ win he received against Maximo Blanco. Poirier definitely looks like he's improving and working on his flaws as of late. He came out banging in the first round and survived some hard shots from Corassani. He almost pulled off an amazing Peruvian necktie submission at the end of the first. Luckily for Poirer, he came out quickly at the beginning of the second frame and blasted Corassani with a smooth uppercut and a barrage of punches to the head and body to get the finish. Since his loss to Cub Swanson, Poirier has also won three straight fights, making him the only UFC fighter to win eight fights in the featherweight division. While Poirier isn't at contender level yet, I think he's earned a big fight next, specifically against the winner of BJ Penn and Frankie Edgar, which I'm expecting to be Edgar.

KJ Noons vs. Sam Stout: From 2010 to 2013, KJ Noons suffered a stretch where he went 1-5. Granted, one of those losses was a horrendous robbery of a decision to Ryan Couture in his last fight in Strikeforce. However, it looks like he's now come out of a big valley in a significant career rebound, now winning his last two UFC fights. Now Sam Stout is not a world beater or an elite competitor, but he's a longtime UFC veteran with a ton of fights and a lot of wins inside the Octagon. Not only that, going into this fight, Stout had never been knocked out in his entire professional career. Noons put a stop to that at The Ultimate Fighter Nations Finale. Stout landed a solid right hand right on Stout's chin that knocked Stout loopy. When Stout woke up, he tried to put referee Philippe Chartier in a choke. The fight was changed to welterweight at the last minute to save both guys the trouble of having to cut weight. I think the move paid off on KJ Noons end. While he's done well at lightweight in the past, he's also done fighting higher. Sometimes cutting weight will not always give you an edge. I think Noons could probably do well at welterweight, but I think he'd still have some trouble with the stronger wrestlers. Either way, an incredible and devastating knockout by Noons.

Elias Theodorou vs. Sheldon Westcott: The middleweight final for this season of TUF Nations turned out much better than the middleweight final at least. Westcott came out and started very strong. He was relentless in getting Westcott to the ground and attempting to finish him off with a rear-naked choke. To Theodorou's credit, he held on and defended the submissions very well. From there, he opened things up with some great strikes and knees. He continued that throughout the second round with some nasty ground and pound before eventually getting the finish.


Elias Theodorou knocked out Sheldon Westcott in the second round to win this season of The Ultimate Fighter Nations.




THE wRong:

Michael Bisping vs. Tim Kennedy: For all the buildup and trash talking, this fight was not all that it was cracked up to be. It started out decently enough. Bisping got dominated in the opening frame but looked like he was able to even things out a little in the second. But then it was 15 straight minutes of Kennedy pretty much just taking down Bisping and blanketing him to get a grinding win. It was a pretty dull and boring main event. For all the trash talking from Kennedy, and while he was able to dominate and neutralize Bisping, it was hardly the war we expected. Bisping was coming off a long layoff and a detached retina injury. Not only that he's getting older and he's put a lot of mileage on his body. This is considering he hasn't really suffered as big a setback like this against a guy who wasn't really a legit top 10 fighter since lost to Wanderlei Silva.


Tim Kennedy defeated Michael Bisping in the main event at The Ultimate Fighter Nations Finale.

Chad Leprise vs. Olivier Aubin-Mercier: This was the welterweight final bout for this season of The Ultimate Fighter Nations. It turned out to be a very lackluster and ho-hum fight. Laprise ended up winning the split decision. Good for Laprise, but it was a very underwhelming, boring fight.


Chad Leprise won a split decision against Olivier Aubin-Mercier to win the welterweight tournament of The Ultimate Fighter Nations.


THE RIDICULOUS:

Nothing this week. Be sure to check back next week for the UFC 172 edition of the MMA's 3R's.

That's it for the R's. But what else is going on at 411mania.com with yours truly, the 411mania Jack of All Trades?

The Star Spangled Man with a Plan was No. 1 at the box office for his third straight weekend. Check out my official review of Captain America: The Winter Soldier.

Also check out my review of the new sci-fi drama Transcendence.

Also in Movies, check out my official review of the new Disneynature documentary Also check out my review of the new sci-fi drama Bears.




* TWITTER *
* http://www.twitter.com/411mma *
* http://www.twitter.com/411wrestling *
* http://www.twitter.com/411moviestv *
* http://www.twitter.com/411music *
* http://www.twitter.com/411games *
comments powered by