SPOTLIGHTS
MMA's 3Rs 5.01.14: UFC 172 Edition
Posted by Jeffrey Harris on 05.01.2014

From Jon Jones' win over Glover Teixeira and Chris Beals' knockout of Patrick Williams to Anthony Johnson's upset of Phil Davis and more, 411's Jeffrey Harris breaks down the Right, the wRong and the Ridiculous from UFC 172!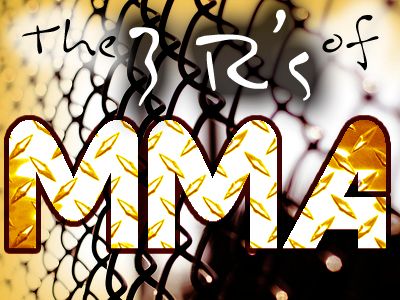 *The Column Concept*
Greetings loyal readers and welcome back to a brand new edition of the MMA's 3R's, where we look at the Right or the good, the wRong or the bad, and the Ridiculous or the absolute worst in the MMA world.

The UFC was back on PPV last week with UFC 172, an awesome card from top to bottom. So let's get to it.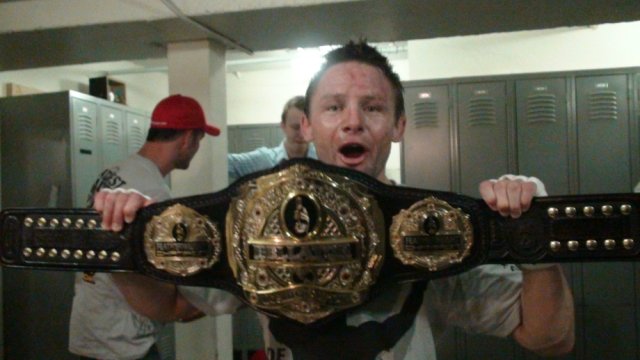 THE RIGHT:


Jon Jones vs. Glover Teixeira: Say what you will about Jon Jones, but he gets the job done more often than not. Jon Jones gained a dominant win over Glover Teixeira at UFC 172. Teixeira was game and landed some good shots early on. However, Jones chin was able to hold up and it became almost like a war of attrition as Jones dominated the rest of the fight from then on. Jones surprisingly kept it close a great deal and put a lot of pressure on Teixiera in the clinch. Eventually Jones was able to sneak in a lot of his elbow strikes and later on opened up with punches in the clinch. The techniques did their work, as the volume mounted up and did quite a bit of damage to Teixeira. I think Jones was a little reckless with his played out fingers and the eyepokes, and his victory lap at the end was annoying. But regardless, you cannot deny the skills and abilities of Jones. Teixeira hadn't lost in over 9 years before this fight. And say what you want about his opponents, but he was on like a 20 fight win streak and he was 5-0 in the UFC light heavyweight division.



Following a dominant win over Glover Teixeira at UFC 172, it looks like a rematch with Alexander Gustafsson is ahead for Jon Jones.

Luke Rockhold vs. Tim Boetsch: This was definitely a career highlight for former Strikeforce middleweight champion Luke Rockhold who definitely looks like he's getting better and better each time he's out there. He pulled off a sweet inverted triangle early on. It didn't really stop Boetsch, but Rockhold used the hold to control Boetsch and eventually latched on a kimura lock to the finish the fight. It was impressive to watch. Boetsch isn't really an elite world beater, but he's generally been a very tough middleweight and has had some impressive wins. This solidly cements Rockhold's top 5 contender status. The way the division is panning out, I think a Jacare rematch might make the most sense though. He was also challenging Michael Bisping and Vitor Belfort afterwards. Now the Bisping fight would be good draw. However, after his recent loss, Bisping would be a step down for Rockhold. Though it would be a money fight. I'm fine with the Bisping fight, since I think it is a fresh and interesting match-up. However, I think the best match-up for Rockhold right now is the loser of the Lyoto Machida vs. Chris Weidman title fight.


Luke Rockhold submitted Tim Boetsch at UFC 172.

Max Holloway vs. Andre Fili: This was an awesome opener to the PPV. I think this fight's placement on the PPV card was a tad questionable. It's not that I disliked the match-up. And I understand, featherweights generally have a lot of potential to deliver an exciting opening match. And I can see the logic in wanting to have a bit match-up as the FS1 prelims main event. Still I would've liked to have seen the flyweight fight in this spot. But all things considered, it all worked out in satisfactory fashion. This was quite possibly the best performance of Max Holloway's career to date, especially in his UFC tenure. I was favoring Andre Fili here, considering his 13-1 record, impressive UFC debut, and being a member of Team Alpha Male. But Holloway looked fantastic. He really let his hands go, and he really improved his takedown and ground defense as well. While I was giving him the edge in rounds 2 and 3, he still went for the finish to take it out of the judges' hands and pulled off a fantastic guillotine choke. It was one of like three straight guillotine chokes in a row, which I don't think has ever happened on a UFC card. This fight was a testament of why I enjoy the featherweight division and lighter weight classes so much. These guys just don't get tired and keep an impressive pace. They have cardio for days.

Joseph Benavidez vs. Tim Elliott: I think I said during the event that this was probably my favorite flyweight fight ever, and I'm sticking to that. Elliott was incredibly aggressive here and really went after Benavidez early. He got him in a nice crucifix hold, but Benavidez was eventually able to reverse it and got him in his own, modified version of the guillotine choke, which he dubbed the Joe-a-constrictor. During the hold, Benavidez had Elliott's hands trapped so he couldn't tap out with them. In the end, Elliott was forced to tap out with his feet in an incredible visual. It was a performance bonus that was well-earned by Benavidez.



Joseph Benavidez picked up a submission win over Tim Elliott at UFC 172.

Chris Beal vs. Patrick Williams: Both these guys came out of nowhere and put on a near show stealer in the lone UFC Fight Pass preliminary bout, that was also later aired on the Fox Sports 1 prelims as well. This fight is definitely worth a look if you have the time. Both fighters made their Octagon debuts, but it was Beal who came out victorious, remaining undefeated. Beal got hurt early and was almost submitted after suffering a low blow from Williams. He rallied back in the second and pulled off one of the most amazing flying knee strike finishes ever in what could very well be a potential Knockout of the Year. The thing is, it's very rare to see a single flying knee strike end the fight like this. And Beal hit it so perfectly. It was a thing of beauty. It gave him the Performance of the Night award for the card.

Anthony Johnson vs. Phil Davis: I wanted to put this fight on here because I was not expecting Anthony Johnson to be able to do what he did at UFC 172 against Phil Davis. I doubted Johnson being able to return to the UFC and hang at light heavyweight, two weight classes higher than what he fought most of his UFC career at. Plus, he still missed weight after his UFC career. Thankfully there were no issues with his weight cut last weekend. Johnson completely neutralized Davis' wrestling and basically made it his fight. Davis is a great athlete, but one of his biggest flaws is his striking game. Throughout his UFC tenure, he's always had trouble mixing all those aspects of his game together as well as improving his striking regime. Johnson's now beat a top 5 guy in his first fight back in the UFC and that definitely raises his stock.


Phil Davis was unsuccessful against Anthony Johnson in their co-main event bout at UFC 172.
THE wRong:

Jon Jones' victory lap: This was the only thing that really annoyed me about Jon Jones' performance against Glover Teixeira. I don't think there was any reason for his excessive showboating and running around in the last minute. It looked goofy and stupid, and it reflects poorly on his image. I'm not one of the people that vehemently hates Jon Jones and everything he does. But this did kind of rub me the wrong way. I also didn't care for his eye pokes and the way he was constantly grabbing and pawing at Teixeira's head. The ref should've been more disciplined because Jones was doing that constantly. He also constantly had his fingers splayed out, and he ended eye poking Teixeira twice. Now Teixeira did have the mouthpiece spit more than once. Now I'm not necessarily saying Teixeira was doing it voluntarily, but constantly dropping your mouth piece is against the rules and can be disciplined in the sport.


Jon Jones tends to be a polarizing figure in the MMA world.
THE RIDICULOUS:

Ronda Rousey/Cyborg "It"controversy: It seems people will go crazy over just about anything at this point. So people in the media made much ado about nothing, particularly Ronda Rousey calling Cristiane "Cyborg" Justino an "it." No one so much as hiccupped or blinked an eye when she called her "Guyborg." In addition, no one cared either when Rousey said that Cyborg injected donkey semen into her eyeballs. But somehow, Rousey calling her "it" was a big news story. For some reason, some cats were really hyper-sensitive about the side-effects of what steroids do to women. Cyborg, who no matter what she says or does, is a confirmed steroid user. And one of the things steroid use does to women is give them more masculine features. That's a fact. It was taught to me in high school health class even. And the reason this particular incident isn't some sort of violation or derogatory remark is because Cyborg is a woman. She's not a transgender person or a lesbian. So why would GLAAD get involved with this? GLAAD clearly doesn't care that Ronda Rousey called a woman who has abused steroids and is not a transgender person or a lesbian "it." Sometimes the MMA world likes to make a mountain out of a mole hill. This is one such instance. Also, Cyborg is the one that wore a shirt that said she would make Rousey her "b****." Did anyone get upset about Cyborg calling her a b****? No. No one really cared. I think Cyborg calling her a b**** is worse than Rousey calling her an "it."



It seems everyone has forgotten this.


That's it for the R's. But what else is going on at 411mania.com with yours truly, the 411mania Jack of All Trades?

In movies, check out my official review of Captain America: The Winter Soldier.

On last week's 411 Movies Fact or Fiction, I went head to head with Steve Cook.




* TWITTER *
* http://www.twitter.com/411mma *
* http://www.twitter.com/411wrestling *
* http://www.twitter.com/411moviestv *
* http://www.twitter.com/411music *
* http://www.twitter.com/411games *
comments powered by