SPOTLIGHTS
What's Next 4.30.14: UFC 172 Aftermath
Posted by Robert Practor on 04.30.2014

Who should Anthony Johnson face next after his successful return to the UFC? Where does Phil Davis go after his loss? 411's Robert Practor looks at what's next for the fighters from UFC 172!

Hello again everyone and welcome to the column that breaks down What's Next! UFC 172 took place this weekend and yours truly was live at the event and what an event it was! Six of the ten fights of the night saw finishes, with four slick submissions and a couple crazy knockouts. I gotta say, the first UFC fight I've ever seen in person ending with a flying knee KO was quite a way to start. We'll start this edition out as normal, breaking down what's next for some of the top fighters from the event and I will then include some of my perspectives from the night. With that being said, there's a lot to talk about so let's get down to business, do what we're here to do, and map out...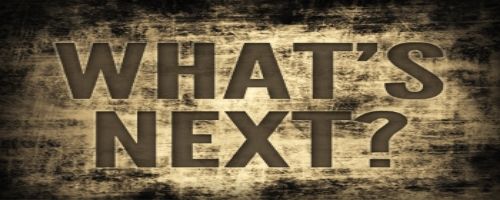 ---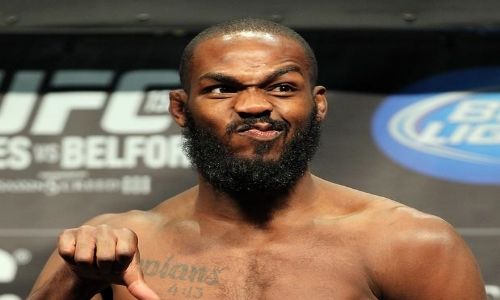 Jon Jones



We are truly privileged to be witnessing Jon Jones in the midst of his prime. Hell, he may continue to grow and the fighter we are currently watching may not have even entered his prime yet. 'Bones' handily defeated the latest challenger to his throne atop the Light Heavyweight division, Glover Teixeira, this past Saturday at UFC 172. Jones surprised many by doing something we should pretty much come to expect of him by now: defeat his challengers where they are best at, in this case, getting in close, working in the clinch, and trading shots in the pocket with Teixeira. Glover Teixeira was coming off of a highly impressive 20-fight win streak and that, combined with his huge knockout power, was sold as a realistic threat to Jones' reign. Jon Jones had something to say about that, though, as he dismantled, battered, and bloodied the challenger throughout all five rounds en route to earning a unanimous decision with 50-45 scorecards across the board.

The win saw Jones continue to extend the record for consecutive title defenses in the Light Heavyweight division, which now stands at 7. Look at the names 'Bones' has gone through in the past three years: Shogun Rua, Rampage Jackson, Lyoto Machida, Rashad Evans, Vitor Belfort, Alexander Gustafsson, and of course, Glover Teixeira. The fact that he is just 26 years of age just makes what he's accomplished thus far in his career all the more awe-inspiring. He should have a perfect record of 21-0, although he was the victim of a ridiculous disqualification for elbows deemed illegal, so we have to hear Bruce Buffer utter the words "with one loss" during his introductions forever. He currently holds the longest UFC win streak with 11 wins in a row inside the Octagon. His win this Saturday saw him pass Rashad Evans and Chuck Liddell for most UFC Light Heavyweight wins in history, with 14. He has never been knocked down in his career and has only been taken down once. He holds the most significant strikes in UFC Light Heavyweight history. I could go on and on but you get the picture. Jon Jones is widely regarded as the #1 Pound-for-Pound fighter in the world and if not already, he is well on his way to being known as the greatest fighter of all-time if he continues his ways. That leads us to his next challenge.

It has already been confirmed that the next challenger to his title will be Alexander Gustafsson, in a rematch of their incredible, epic title bout at UFC 165 last September. The fact that Gustafsson took Jones to the limit in a closely-contested fight is pretty much the only knock anybody can comes up with against Jon Jones, but I think it became more clear as time went on that Jones deserved the victory in that fight. Gustafsson was without a doubt the toughest challenge Jones has ever faced and who knows, he may have gotten in Jones' head and have Jones questioning himself coming into the rematch. The only certain is that their fight is sure to draw a lot of interest as we will either see Gustafsson give the performance of his life for a second time and do enough to capture the title, or Jones quiet the doubters one more time and continue on his path of becoming the undisputed greatest of all time.

What's Next: Jon Jones vs. Alexander Gustafsson - Light Heavyweight Title


---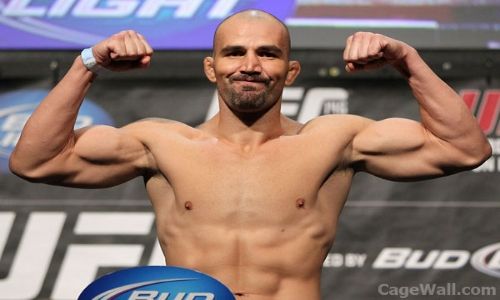 Glover Teixeira



With all the praise for Jon Jones here and seemingly everywhere else you look in the MMA world, let's not forget to give some credit to Glover Teixeira. I didn't give Glover much of a chance to do well against Jones, let alone go the distance, especially considering he hasn't faced a clear-cut top 10 fighter in his career. Teixeira had a good first round against the champ and I even scored the round in his favor, and he went on to become only the third person to go five rounds against the champ. Teixeira's pretty banged up coming out of that fight and will need a good while to recover, but his stock hasn't dropped a bit so expect a solid opponent in his next bout. A match against the loser of next month's Daniel Cormier vs. Dan Henderson fight would likely be the most logical pick.

What's Next: Glover Teixeira vs. loser of Daniel Cormier - Dan Henderson (UFC 173)


---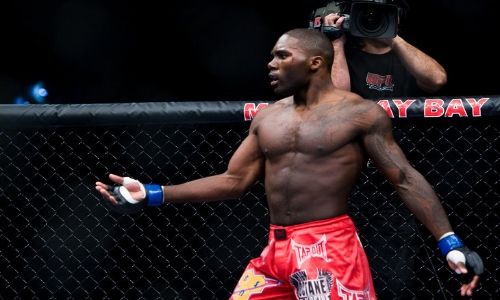 Anthony Johnson



Anthony Johnson surprised a large portion of the MMA world by dominating Phil Davis for the entirety of their fight. Phil Davis was on a nice win streak (robbery nature of his win over Lyoto Machida aside) and was seen as one of the upcoming contenders for Jon Jones but Johnson came out with an amazing performance in his return to the UFC. 'Rumble' looked great in the fight and showed much improvement in his takedown defense and we now have fresh blood in the top end of the Light Heavyweight division. A fight against Rashad Evans seems like it would be the fight to make, but I'm not sure they want to throw one of their few fresh faces to the wolves so to speak, so they may move a little more slowly with Johnson so I see him getting the winner of June's bout between Ryan Bader vs. Rafael Cavalcante.

What's Next: Anthony Johnson vs. winner of Ryan Bader - Rafael Cavalcante (UFC 174)


---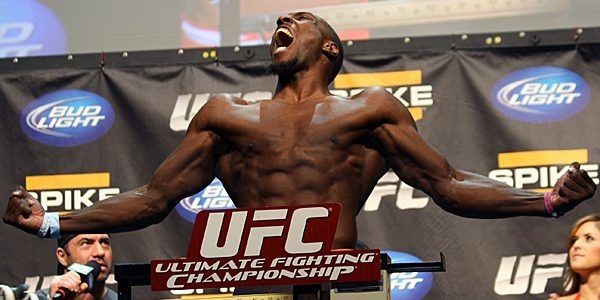 Phil Davis



Phil Davis disappointed a lot of people with his performance at UFC 172, most of all himself I'm sure. Many were pegging Davis as a future contender for the Light Heavyweight Title but barring massive improvements in his game down the line, I think we've seen 'Mr Wonderful' reach his ceiling. While I would much rather he retire, if 'Shogun' Rua is going to continue fighting, he is a good option for Davis' next fight.

What's Next: Phil Davis vs. 'Shogun' Rua


---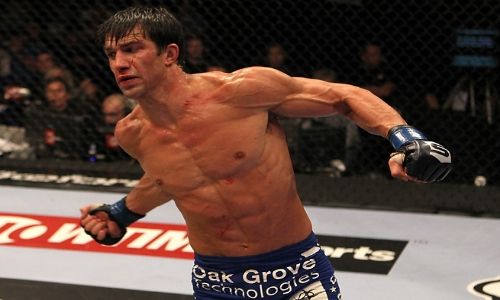 Luke Rockhold



Luke Rockhold did what he should have done in his victory over Tim Boetsch, which is dominate a completely outmatched fighter. Boetsch had no business in there with Rockhold but it was still an awesome performance from the former Strikeforce Middleweight Champion. Rockhold now is firmly entrenched in the top end of the UFC Middleweight division. In his post-fight interview, he once again called for a rematch against Vitor Belfort but I just don't see them putting that rematch together for a while. Michael Bisping was the other name tossed out by Rockhold and it just doesn't make sense to me, unless he is content with taking on another fighter lower on the totem pole, just with a bigger name this time. Lyoto Machida and Vitor Belfort look to be a lock for the next two title fights and right after them sits Ronaldo 'Jacare' Souza and Rockhold. Rockhold is one of only a few men to defeat Jacare, as he bested him by decision in Strikeforce in 2011, and we have seen both fighters grow and become even better since then, so let's see these two go at it again and cement their spot in the pecking order of the Middleweight division.

What's Next: Luke Rockhold vs. 'Jacare' Souza


---



Others



- Tim Boetsch: vs. Brad Tavares

- Jim Miller: vs. Donald Cerrone

- Joseph Benavidez: vs. Dustin Ortiz


---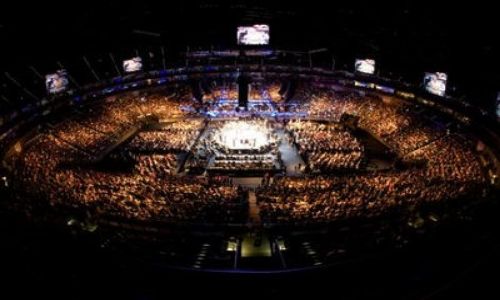 Live and In-Person Perspective at UFC 172





First Time Ever



UFC 172 marked my first ever trip to a UFC event and I could not say enough good things about the whole experience. The event had a lot of potential and I would venture to say it surpassed all expectations. Chris Beal started off the night with that beautiful flying knee KO, a sure-fire KO of the Year contender. Danny Castillo followed that up with a massive knockout blow of his own. We saw some sick and unique submissions from Luke Rockhold, Jim Miller, and Joseph Benavidez. Anthony Johnson put on a great performance and dominated the favorite, Phil Davis. And of course, the night was capped off by another display of dominance by Jon Jones as he showed why he's the #1 P4P fighter in the world today.



The Crowd



13,485 fans packed the Baltimore Arena for a highly impressive $2.3 million live gate. The gate became the second highest grossing figure in the arena's history behind a Rolling Stone concert. Having never been to a UFC event before, although around 50 big WWE events in my life, I was thoroughly impressed by the crowd. While I question the legitimacy of the "sold out" claim, considering there were some empty seats here and there, and some available seats on Ticketmaster at the time the event began, it was pretty damn close and they jam-packed the place. WWE events typically have a lot of open area on the floor for staging, camera, and security purposes, but the sea of people on the floor here looked incredible. Getting around in the building was pretty difficult, not to mention absolutely crazy lines for drinks and the restrooms, but I'm sure a UFC event is typically more prone to this than a WWE show, as the beer drinking (and subsequent trips to the bathroom) is surely more prevalent at UFC than WWE. This was the UFC's first ever event in Baltimore and they were surely pleased with how everything went. The crowd was absolutely thunderous through every fight, even the very first fight of the night for Fight Pass. There was no quiet, trickling in crowd here ladies and gentlemen, I'd say up to 85% of the entire crowd was ready and in their seats before the first preliminary fight began at 7:30. Interesting to note was the crowd's reaction to Anthony Johnson, as they were very behind him (perhaps against Phil Davis), throughout their fight, including numerous chants for 'Rumble'. The crowd was loud and raucous throughout the fights and were into many of the fighters' entrances, especially Jon Jones. That place went absolutely nuts for Jones all night. I see Jones on the cusp of breaking out to the next level very soon. I wouldn't be surprised if he gets to a consistent level of 650,000 buys next year if his impressive reign continues.



Other Notes



The UFC hosted a free tailgating event on the streets surrounding the arena from 2:30-6:30. I'm not sure if they hold these for all events but it's definitely a brilliant strategy and I'm surprised others like WWE don't follow suit. They had to make a killing off of beer, food, and merchandise sales. Programs were selling for $20, official UFC gloves for $60, T-Shirts for $35 and up, and replica title belts for a whopping $400, and all of these things were selling like crazy. Ronda Rousey, Urijah Faber, and Chris Weidman signed autographs from 2:30-4:30 followed by Chuck Liddell and Donald Cerrone from 4:30-6:30. The lines for these sessions were absolutely insane, but the fighters all seemed very pleasant and happy to be there as they signed, posed for pictures, and chatted with everyone. Overall, the UFC has to be pleased with their weekend in Baltimore. There was a buzz in the area all weekend and with the success of this event, I'm sure we'll see a UFC return to the Baltimore area within the next year or two.


---




Closing Words



There you have it ladies and gentlemen. Agree/disagree with my ideas? What is your take on Jon Jones and how do you think he'll do in his rematch against Alexander Gustafsson? Is Jones finally on the verge of breaking out and drawing some big PPV numbers? Any other thoughts, comments, or questions, please feel free to comment below!

We'll see you on Tuesday May 27th as we examine the aftermath of UFC 173, featuring a Bantamweight Title bout between Renan Barao and TJ Dillashaw, a possible #1 LHW Contender fight between Daniel Cormier and Dan Henderson, and Robbie Lawler vs. Jake Ellenberger!

Until then, we'll see you next time when we try to map out What's Next
comments powered by