SPOTLIGHTS
MMA's 3Rs: New UFC Fights, Social Media Account Hacking, Joe Warren Victorious, and More
Posted by Jeffrey Harris on 05.07.2014

From Jose Aldo fighting at UFC 176 and Jim Miller vs. Donald Cerrone being announced for UFC Fight Night 45 to JDS' injury and more, 411's Jeffrey Harris breaks down the Right, the wRong, and the Ridiculous from the week in MMA!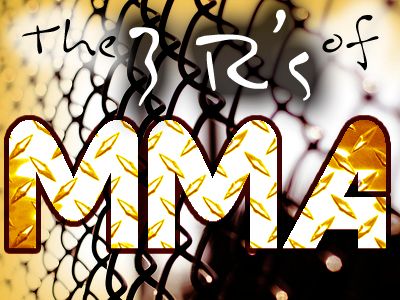 *The Column Concept*
Greetings loyal readers and welcome back to a brand new edition of the MMA's 3R's, where we look at the Right or the good, the wRong or the bad, and the Ridiculous or the absolute worst in the MMA world.

No UFC shows last week. Bellator was back with Bellator 118, and the Baddest Man on the Planet, Joe Warren, won his second MMA title. So let's get to it.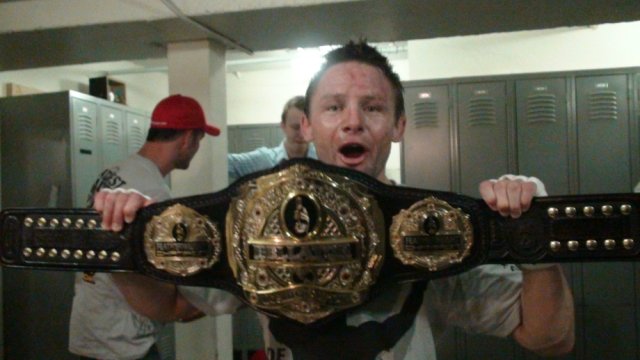 THE RIGHT:


Donald Cerrone vs. Jim Miller set for UFC Fight Night 45: So this fight got announced last week, and I'm very excited about it. Cerrone and Miller are two of my favorite fighters to watch in the UFC period. Both guys almost always deliver, the fact that they are guaranteed for a five round main event for UFC Fight Night 45 makes me salivate. Miller in the past has not done the greatest job in promoting himself. After his last impressive win over Yancy Medeiros, he actually called out match-ups like Cerrone and Khabib Nurmagomedov that make sense for him at this point. It wasn't long ago where Miller was one of the top guys at lightweight and won seven fights in a row, something else no one else at the weightlcass has done in a while. Cerrone himself is also on a nice winning streak as of late, so that makes this match-up all the more exciting. With Nate Diaz in the middle of his dispute with the UFC, the winner here could solidly find himself in the top five contenders at lightweight. And since Cerrone and Miller rarely if ever disappoint (Miller less so), I can't wait to see this fight.



Donald Cerrone is set to face Jim Miller in the main event at UFC Fight Night 46.

Baddest Man on the Planet victorious: Joe Warren, the Baddest Man on the Planet, cemented his greatness yet again at Bellator 118. He beat Rafael Silva in a tough fight to take home the interim bantamweight title. Say what you want about Warren, but you cannot deny his toughness and his ability to come back. He's now won two tournaments and two titles in two separate weight classes in Bellator. After suffering two nasty knockouts to Alexis Vila and Pat Curran, many suspected that would be it for Warren's career. Instead he came back and won his last four consecutive fights, a second Bellator tournament, and won the bantamweight title. He was originally supposed to fight reigning champion Eduardo Dantas, but Dantas bowed out at the last minute due to a head injury. Frankly, since Dantas is out indefinitely, he should've been stripped of the title. As far as the facts are concerned, Warren is the champion. He won the tournament and he beat the last tournament winner, making him the true, rightful champion at bantamweight. It sucks for Dantas, but like I said on the Ground and Pound Radio Show, if Cain Velasquez is still hurt and he will be on the shelf for more than a year, they need to strip him of the belt too. Divisions can't be held up for more than a year or more. If a champion isn't ready to go, you have to strip him of the belt and move on. Either way, Joe Warren continues to prove all his haters wrong by continuing to win titles in multiple weight classes.



Joe Warren won the interim bantamweight title by winning a unanimous decision over Rafael Silva.

Jose Aldo vs. Chad Mendes set for UFC 176: Chad Mendes will get another shot at UFC gold and Jose Aldo later this summer. He's now schedule to face Jose Aldo in a rematch in August. The last time these two guys fought, Aldo knocked Mendes out in the first round. At the time, Mendes was still a green fighter and rough around the edges. Since that fight, he's grown and improved a great deal. He has been on a tremendous tear, winning five fights in a row, four of which came by knockout. He ended the five fight winning streak of Darren Elkins at featherweight with a first round knockout. And then he became the first man in MMA to ever knock out Clay Guida. Now, does that mean I think Mendes will beat Aldo this time? Well, probably not. However, Mendes has definitely proven himself all over again as a contender. He answered many of the criticisms against him and evolved his game as a fighter. People said he used to be a blanketing, lay and pray wrestler, then he became a knockout artist. That's more than you can say for the likes of Jon Fitch and Jake Shields who were content to not evolve or change their game and ended up becoming expendable as a result. Since this fight will be in Los Angeles, I'm hoping to attend this fight live. Since the fight will be in California, it's on more desirable turf for Mendes, since he trains out of the state. The last time he fought Aldo, it was in Brazil.



Chad Mendes is scheduled to get another shot at Jose Aldo and the featherweight belt at UFC 176 this August.

Cain Velasquez vs. Fabricio Werdum set for UFC debut in Mexico: If all goes well, Cain Velasquez and Fabricio Werdum will fight for the heavyweight title later this year. It will be UFC's promotional debut in Mexico, and will be boosted by both fighters coaching The Ultimate Fighter: Latin America. UFC attempting to get into Mexico is a huge deal, so hopefully this move pays off. My concern is Velasquez being out for another year-plus layoff due to a shoulder injury. Recent reports on his injury and recovery make me concerned that he will be ready to go for this fight in time, considering this whole marketing push is being built around Cain Velasquez. Velasquez is very popular in Mexico, and the UFC having a Mexican heavyweight champion to promote this reality show and card around is a big piece of the puzzle. However I'm concerned because the last time Velasquez had a layoff like this was his first fight with Junior dos Santos at UFC on Fox 1. The show did good business, but the fight itself did not meet expectations since it ended in one minute, and Velasquez did not have a good performance. Still, being pretty much the only guy on the planet to pick Fabricio Werdum to beat Travis Browne, I'm looking forward to this fight. So knock on wood and fingers crossed that nothing happens to make it fall apart.


Cain Velasquez is set to headline UFC 180 in Mexico City.
THE wRong:

Junior dos Santos injured, out of TUF Brazil 3 Finale: Unfortunately, Junior dos Santos is reportedly injured and will no longer be fighting Stipe Miocic in the main event for The Ultimate Fighter Brazil 3 Finale. That means the fight card's main event is in jeopardy. With such a short time away, there is no telling if the UFC can get a replacement for Miocic. As a Brazil card, it was kind of thin to begin with. There are very little big name match-ups for the card, so Dos Santos/Miocic was carrying the main weight. The coaches match between Wanderlei Silva and Chael Sonnen was moved to UFC 175. Looking at heavyweight, one of the big names who doesn't have a fight right now is Josh Barnett. And it's hard for me to foresee Barnett taking a fight like this on such short notice. Would Mark Hunt be ready to go fight in Brazil in such a short time? It will be interesting to see how UFC handles this and if a big fight gets transferred over to this card. Since it is a TUF Brazil card, it's really not expected to be quite as stacked and prestigious, so there's that at least.



Junior dos Santos is injured and reportedly out of his scheduled fight with Stipe Miocic at The Ultimate Fighter Brazil 3 Finale.

Rafael Silva misses weight: Silva was the last Bellator bantamweight tournament winner, but he failed to make weight for his title bout with Joe Warren at Bellator 118. That meant Warren, having made weight, could win the title with a win. But had Silva won, he wouldn't have been eligible to win the title. It's a scenario that we almost thought could happen with UFC 171 when Johny Hendricks missed weight on his first attempt. Silva came over weight by two pounds, and his title opportunity was taken away. Now he did take the fight on three weeks' notice, but he agreed to a title fight after he won a tournament, so he should've been able to make weight for the biggest fight of his career. By accepting the fight, he was essentially agreeing to come in on weight. He wasn't the only one. Sam Oropeza missed weight for a tournament fight against Andrey Koreshkov. Gemiyale Adkins and Ryan Contaldi also missed in separate preliminary bouts. Making weight is these guys job, so they should take it more seriously, especially for a guy like Silva getting the opportunity to fight for a title, which he could never get again.




THE RIDICULOUS:

The myth of hacked social media accounts and stolen phones: So in the latest round of MMA social media hijinks, Josh Thomson claims his phone was stolen when there was a post on his account challenging "retired" fighter Nick Diaz to a fight in San Jose in July. Sometime later, Thomson apologized and said his phone was stolen at dinner. When I last checked, the tweet wasn't deleted either. The reason why I'm really suspicious whenever something weird comes up like this on social media is one Anthony Weiner. What was his excuse during his whole embarrassing scandal? "I got hacked." Jon Jones recently had a similar instance when he was accused of posting homophobic remarks and derogatory remarks on social media as well. And honestly, looking at Thomson's tweet, I don't really have a problem with it. Compared to the trash that the Diaz brothers talk constantly, it's pretty harmless. Now, I'm not going to harp on these tweets and say Josh Thomson and Jon Jones are liars. But I'm simply not buying the excuses. Sometimes you get angry or emotional, and you say something over the line. You snap, be it verbal or something else. I don't think they are bad people for snapping, but the excuses are ridiculous. And the reason I don't completely buy Jones' excuse is because look at his jovial messages on Twitter and Instagram directed toward Chuck Liddell and Phil Davis. He also posted that video, which he later deleted, where he made fun of fans calling him a dirty fighter. Jones clearly posted that video, saw that it was probably too much, and he or one of his reps told him to take it down. Doesn't take a rocket science to figure out. Thomson did the same thing here. Maybe some alcohol was involved, but I'm not buying the "phone was stolen" excuse.



According to Josh Thomson, an impostor stole his phone and posted a derogatory tweet toward Nick on his Twitter account.


That's it for the R's. But what else is going on at 411mania.com with yours truly, the 411mania Jack of All Trades?

In movies, check out my official review of Captain America: The Winter Soldier.

The King of the Monsters, Godzilla, returns to theaters soon, but first check out my official review of movie's prequel graphic novel, Godzilla: Awakening.




* TWITTER *
* http://www.twitter.com/411mma *
* http://www.twitter.com/411wrestling *
* http://www.twitter.com/411moviestv *
* http://www.twitter.com/411music *
* http://www.twitter.com/411games *
comments powered by