SPOTLIGHTS
Who Are You And Why Should I Care? - Why The UFC Needs Stars
Posted by Robert Winfree on 05.09.2014

The UFC is facing a record number of injuries this year and doesn't have enough stars to compensate when a major fight falls through! 411's Robert Winfree examines this phenomenon and why it's a problem the UFC must address!

Hello everyone and welcome back. Please check out the Radulich in Broadcasting network for all your podcasting needs, it's home to a huge variety of shows, everything from MMA and professional wrestling to movie franchises and Japanese kids shows, you'll find something worth listening too.



Find Additional Pop Culture Podcasts with

Mark Radulich

on BlogTalkRadio



The UFC needs stars ladies and gentlemen. This is a truth for any sport, but MMA in general needs stars more than most. Individual sports rely on individual personality and skill to sell themselves, and without people who capture the interest of fans your promotion or sport will fade away. Individual sports are at a disadvantage in this respect compared to team sports, team sports aren't just a collection of people, they are specifically geared around a location. People in Philadelphia will go see the Eagles, people in Seattle will go to see the Seahawks and so on down the list of teams and locations. A sports team that has existed in a specific area for a long time has history and deep emotional attachment to them as an entity as opposed to any individual on the team. Fans are happy to recount stories about specific players, but central to all of that is the idea that the team is a part of who they are, in many cases people grew up hearing their grandparents wax nostalgic about players or games from their youth. This fosters an environment where the franchise becomes more important than any one player. This applies to any team sport, American football, real football (soccer), baseball, basketball, hockey, rugby, etc. Individual sports are a whole other story, they either have to rely on novelty or on their stars to generate interest. Combat sports are at an even greater risk than other individual events like golf or NASCAR races, mostly because those events, despite being functionally individual events, are able to throw plenty of people into the event at the same time. Combat sports are one on one affairs, and they rely on the two people in the ring or cage to generate interest. This is a bigger deal for the UFC right now than for any other combat sports promotion.

Any individual sport can be thrown into turmoil with a single injury to a participant. The UFC has another mark against it in that most injuries in team sports don't have the long reaching implications, or they happen during the activity after people have already handed over their money. In professional football you're more likely to see an athlete be helped off of the field by trainers than read about one of them blowing out a knee at training camp. MMA is, in terms of major in cage injuries, relatively safe. We, as MMA fans, are much more likely to hear about a training injury like this one




suffered by Chuck Liddell than we are to actually see a major injury take place during a fight like what happened between Chris Weidman and Anderson Silva.




What this means is that a scheduled fight in the world of MMA is more likely to fall apart before it happens than contain an unfortunate serious injury inside the cage. This is a big deal. So far this year two major events and one minor had injuries derail the main event fight. Almost every card the UFC has put out this year has had at least one fight fall apart due to injuries, UFC 173 had to get a new main event after an injury to UFC middleweight champion Chris Weidman, just this week the finale for the third season of The Ultimate Fighter: Brazil lost the scheduled main event of former heavyweight champion Junior dos Santos taking on Stipe Miocic when dos Santos suffered an injury. Replacing the former champion will be career light heavyweight Fabio Maldonado. Therein lies the problem facing the UFC. Injuries are bound to happen, it's a reality of training and fighting, but the promotion isn't able to rebound as well as they might have in the past.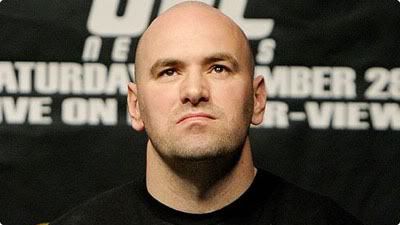 The UFC hasn't been able to promote several of their fighters to the point where people get excited to see them. When a fight that people are interested in falls apart they aren't in a position to recapture the interest with whatever they put on instead. UFC 173 now features a main event fight where bantamweight champion Renan Barao defends his title against TJ Dillashaw. Renan Barao is one of my favorite active fighters, but the UFC hasn't made him seem like a special fighter and general interest in this is lower than for the originally scheduled main event between middleweight champion Chris Weidman and Lyoto Machida. The finale of TUF Brazil went from an opportunity for Stipe Miocic to test himself against a former champion and likely the second best heavyweight in the world to taking on a man who hasn't competed at heavyweight in the UFC before.

The UFC has positioned itself as the premier MMA organization in the world, it has such a huge market share that those who aren't familiar with the sport still refer to mixed martial arts as "ultimate fighting". The UFC guards this position jealously, they run shows on an almost weekly basis, but lately they haven't been able to rebound from fights not coming to fruition. Part of it is the volume of shows, the number of fighters who are "on call" is quite low, the other part of it is that the promotion hasn't generated stars. Creating a star is a term thrown around a lot, but it's incredibly difficult to actually do. People with boundless charisma, uncanny fighting skill, or who capture the public's eye in spite of those qualities are few and far between; however, the promotion hasn't been there to make the fighters on the roster seem important. UFC bantamweight champion Renan Barao has lost just once in his professional career, that was his debut and the only other blemish was a No Contest in 2007 when he was hit with an illegal soccer kick and couldn't continue. He just became the first man since Mike Brown in 2008 to finish Urijah Faber with strikes, has finished his last three opponents, and is the promotional champion. Him fighting should feel like a big deal, and if it doesn't at least part of that blame should fall on the promotion. If the UFC made a more concentrated effort to make stars out of their fighters then when a fight falls through the replacement could still feel like a big deal, but the promotion isn't making me care about the fighters, so when a fun, exciting, or potentially relevant fight doesn't take place there isn't a fighter or a fight to replace it that makes me care. And that is a big problem.
comments powered by