SPOTLIGHTS
MMA's 3R's 5.15.14: UFC Fight Night 40, Bellator 120 PPV Woes
Posted by Jeffrey Harris on 05.15.2014

From Matt Brown and Erick Silva's Fight of the Year candidate and Neil Magny's win over Tim Means to Daron Cruickshank's huge upset win and more, 411's Jeffrey Harris breaks down the Right, the wRong and the Ridiculous from the week in MMA!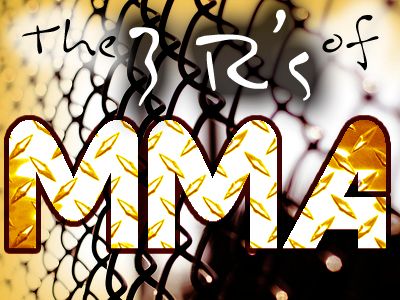 *The Column Concept*
Greetings loyal readers and welcome back to a brand new edition of the MMA's 3R's, where we look at the Right or the good, the wRong or the bad, and the Ridiculous or the absolute worst in the MMA world.

In case you missed it, I took part on last week's Bellator 120 audio conference call. Bellator announced the loss of the original main event of Eddie Alvarez vs. Michael Chandler, changing the headliner to King Mo vs. Rampage as well as a new interim title bout. You can listen to the complete conference call audio below.



UFC was back this week with UFC Fight Night 40 in Cincinatti, Ohio. It was headlined by an awesome fight between Matt Brown and Erick Silva. Bellator MMA was back on Spike TV with Bellator 119. Also the Bellator 120 PPV went through some major changes. And yes, it's still a PPV event, but more on that later.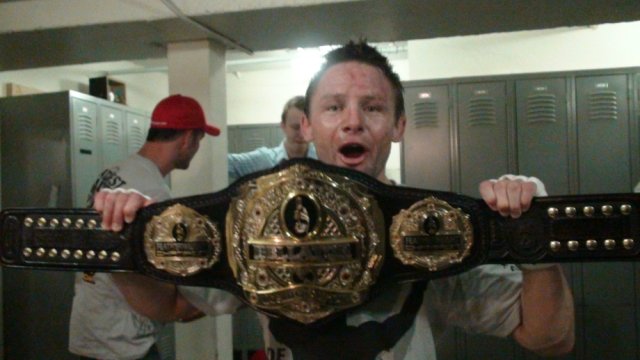 THE RIGHT:


Matt Brown vs. Erick Silva: What a battle this turned out to be. The first round for this fight was incredible. Brown weathered the storm and suffered a strong and early onslaught from Erick Silva. After he escaped from a Rear Naked Choke attempt, he managed to fight back and started unloading on Silva. Silva seemed to gas and was never able to fully recover after he started eating Brown's strikes in the first round. Still his toughness and surviving the beating from Brown as long as he did was impressive. On paper, I thought this had all the makings of a great fight, but in terms of matchmaking, it was step down. The problem is, he's won seven fights in a row now and is not in a position to be in the top 5 or get a title shot because Silva was ranked at No. 14 before this fight. Either way, this was an awesome fight and a definite Fight of the Year Candidate. Definitely one of my favorite UFC fights ever, if for that first round alone. The reason I favored Brown in this fight was because I figured he would make it a gun fight. And in that case, I favored Brown's skills in a striking battle or a firefight over Silva because Silva has been so inconsistent throughout his UFC career. And for Brown, that's the area where he really excels. That aside, he did show off some improved aspects to his ground game, and he was able to defend against Silva's submission attempts. I'm not sure Brown would beat the top 5, but I would love to see him fight for the title because I think it would be an awesome fight. Surprisingly enough, Brown was the underdog here. Now Silva is a strong and at times scary competitor, but I think his being the favorite was misguided because again, his run is mired with inconsistency.


Matt Brown was victorious against Erick Silva at UFC Fight Night 40. Brown knocked out Silva in the main event for the fight card, which was held in his home state of his Ohio.

Daron Cruickshank vs. Erik Koch: Yet another fight where underdog came out victorious. This was one of the fights I was looking forward to since it looked like a good striker vs. striker battle. Cruickshank pulled off one of the most impressive wins of his career. He nailed Koch with a great kick that put him on the ground before swarming on him and finishing him with some ground & pound strikes. Stylistically, you could probably argue this was a favorable matchup for Cruickshank. But he did very well here and he should get a nice step up in competition now.

Costa Philippou vs. Lorenz Larkin: Despite going on a pretty impressive fight-fight winning streak at one point, Philippou had lost his last two fights and desperately needed a win here to make sure he wouldn't get cut. Philippou showed off his strong boxing skills for once and knocked out Larkin in the first round. It was a great knockout victory for Philippou, which he hadn't gotten in a while. He stop Tim Boetsch in 2012, but the fight itself was a bit of an ugly performance. Philippou sounded like he was almost ready to throw in the towel, so hopefully this win will give him some confidence back and he will improve.


Costas Philippou knocked out Lorenz Larkin in the first round of their co-main event at UFC Fight Night 40.

Chuck Liddell mascot: I don't know the whole story behind this, but there was a person dressed in this big Chuck Liddell costume at UFC Fight Night 40. I assume it was a UFC or Fox Sports deal. Dana White was taking pictures with this character, so a part of me believes it was intentionally planted so it would go viral as part of a marketing campaign. Now that might not be the case. Some hardcore fan might've just put that costume together himself and became like the star of the show. Either way, it was one of the most amusing aspects of the show and the social media experience around it.



Dana White meets the Chuck Liddell mascot at UFC Fight Night 40.

Johnny Eduardo vs. Eddie Wineland: This was kind of the running theme throughout the card with the underdogs getting big upsets. I'm not sure anyone saw this coming with Eduardo scoring a stunning upset against No. 4 ranked UFC bantamweight Eddie Wineland. Eduardo may not be a world beater, but I think this fight arguably should've been on the main card here, especially instead of say Cariaso/Smolka or Magny/Means.




THE wRong:

Chris Cariaso vs. Louis Smolka: This was another fight I'm not sure should've been placed on the main card. Not the worst fight I've ever seen, but this was just another dull, slow paced fight that kind of halted the enjoyment of the main card. Cariaso is a decent fighter, and I think he did enough to win here. But this win didn't make me think he could be a contender, even at a division that's not as stacked as flyweight. This fight was a slow, grinding bore. It's another fight that almost halted the momentum of the card dead.




THE RIDICULOUS:

Eddie Alvarez injured, out of Bellator 120: Some massive universe-bending weirdness here when the second time Bellator MMA tries to put a PPV event together, the main event fight falls apart again. It not only falls apart due to injury again, but it happens one week out from the PPV event. Eddie Alvarez suffered a concussion and was forced to withdraw from his lightweight title trilogy bout with Michael Chandler set to headline Bellator 120 on PPV. Bellator's original PPV debut was supposed to be Bellator 106 with Tito Oritz vs. Rampage. That fight fell apart a week out due to a neck injury for Ortiz. The PPV was called off, and the show was held on Spike TV instead. So what happens this time? Bellator MMA is pushing forward with the PPV event. Rampage vs. King Mo is the new headliner. Michael Chandler? He's fighting Will Brooks for yet another interim title belt. Oy vey is me. I think the push toward putting Bellator MMA on PPV was the wrong move from the beginning. I just don't think the product or the roster was there yet. This card itself has been hit hard with a lot injuries already. Rebney is a promoter and he's got to put his best foot forward. I understand that, but this is just not shaping up as a worthy PPV event for the MMA crowd. Does anyone really want to watch Will Brooks vs. Michael Chandler for $45? Tito Ortiz vs. Alexander Shlemenko in a catchweight fight? King Mo vs. Rampage was a fight I was interested in seeing about 3-4 years ago. Now? Not so much. I just think the way this unfolded again is just the universe's way of saying Bellator MMA was not ready for PPV. My other issue with this fight is that it's Bellator's third interim title fight they've put together in less than six months. The thing is, an interim title fight is basically a glorified top contenders fight at this point. In Bellator, if you win a tournament, you are supposed to get a title fight. But the interim title isn't a real title. I thought it was weird when Newton was forced to fight King Mo for an interim belt, and now we have Will Brooks, a tournament winner, essentially giving up his shot due to Alvarez's injury. It's necessarily an opportunity he's gaining. He's basically losing an opportunity to fight for the actual title and fighting for the interim title instead.



Bjorn Rebney announced that Bellator is moving forward with Bellator 120 on PPV despite losing the main event title bout between Eddie Alvarez vs. Michael Chandler.

Neil Magny vs. Tim Means: This was just one of those fights that didn't click at all. I found it's placement on the main card a little questionable. This was really a filler fight, which sometimes you need to fill up a card. But man, this fight was just bad on every level. Neither guy really looked like they were fighting to win, and neither guy looked like a UFC caliber fighters. This fight shouldn't have been on the FS1 card. It just kind of stunk up the joint in Cincinnati, and the fight almost killed the momentum of the fight card. A fight like Eddie Wineland vs. Johnny Eduardo really should've been on the main card instead. As Robert Winfree said on the 411 Ground & Pound Radio show, "this fight was just awful." Can't put it much simpler than that.


Neil Magny defeated Tim Means by decision at UFC Fight Night 30.


That's it for the R's. But what else is going on at 411mania.com with yours truly, the 411mania Jack of All Trades?

In movies, check out my official review of No. 1 movie last weekend, Neighbors.

The King of the Monsters, Godzilla, returns to theaters soon, but first check out my official review of movie's prequel graphic novel, Godzilla: Awakening.




* TWITTER *
* http://www.twitter.com/411mma *
* http://www.twitter.com/411wrestling *
* http://www.twitter.com/411moviestv *
* http://www.twitter.com/411music *
* http://www.twitter.com/411games *
comments powered by