SPOTLIGHTS
Bellator Joins Long List of UFC Competitors on PPV
Posted by Dan Plunkett on 05.12.2014

411's Dan Plunkett takes a look at past UFC competitors' PPV offerings, Bellator's upcoming PPV debut, and how Bellator's show stacks up!

Since 1993, the highest promotional playing field in mixed martial arts in North America has been pay-per-view. The Ultimate Fighting Championship's surprising early success gave rise to a number of competing organizations. Companies like World Combat Championship, Martial Arts Reality Superfighting, and Extreme Fighting came and went during that time period. In 2005, UFC saw renewed success and by 2006 the company was flying higher than ever. The unprecedented success brought about a new round of companies seeking a sliver of the booming North American pay-per-view market.

On Saturday, barring more bad luck, Bellator MMA will join the ranks of UFC competitors to make the pay-per-view jump. But before looking at Saturday's show, let's take a look back at other notable promotions that moved to pay-per-view and how they fared.


---


World Fighting Alliance: Las Vegas attorneys Ross Goodman and Louis Palazzo purchased the World Fighting Alliance in 2006, more than four years after the promotion's last show. The revamped WFA looked to compete with newly-crowned industry leader UFC from the start. For the debut show, the company signed Quinton Jackson, Matt Lindland, Bas Rutten, Lyoto Machida, Jason Miller, and Ricco Rodriguez, among other notable names. The problem was those names didn't hold any traction with the North American MMA audience and WFA had limited means of promotion. A thirty-minute countdown special aired on Showtime at odd hours back when the network's subscriber base was nothing close to its current size. The July 22, 2006 debut show bombed. They filled about a quarter of the 17,500 seat Forum in Los Angeles and the pay-per-view was dead on arrival. There were plans for a follow up show and the company was shopping for a television deal, but the money dried up by December. The UFC picked up the scraps that same month, purchasing valuable fighter contracts and the tape library.

PRIDE Fighting Championships: For years, Pride had expressed interest in going to the United States and had been on pay-per-view, but their first real stab at the market was in late-2006. In June 2006, Fuji TV cancelled Pride in the wake of a newspaper article detailing the yakuza's involvement in the MMA company. In need of cash, the Japanese company turned to North America. First the company secured a time buy deal with Fox Sports Net, which had a clearance of 81 million homes. On October 21, Pride brought "The Real Deal" to the United States. The show pulled a solid $2 million live gate, but only attracted 30,000 buys on pay-per-view at $39.95. Those figures were not enough to cover the millions spent on production and fighter pay. Four months later, Pride returned to the US and drew an excellent $4 million gate, but the pay-per-view figures weren't any stronger. Ratings on FSN weren't bad, but there weren't hype shows for the pay-per-views, and Pride wasn't even the only MMA company on that channel. In early 2007, Pride sold to UFC.





Bodog Fight: BodogFIGHT: Clash of the Nations wasn't BoDog's first pay-per-view outing, but it was certainly their highest profile. Bodog began promoting MMA in late-2006 with the major financial backing of billionaire Cavin Ayre's Bodog. In early 2007, the promotion came to a deal with Ion Television, but the two sides weren't strong matches. Bodog's debut for the channel pulled a 0.1 rating. In February, the promotion signed top-ranked heavyweight Fedor Emelianenko for an April 14, 2007 pay-per-view bout against Matt Lindland. The show aired from St. Petersburg, Russia, on an eight hour tape delay in the United States. It was a flop in the US, drawing a mere 13,000 buys. Bodog's foray into MMA didn't make it to 2008.

Strikeforce/EliteXC: Regional promotion Strikeforce combined with the doomed EliteXC for a June 22, 2007, pay-per-view offering. The show had a countdown special on Showtime, which would have been more affective if Showtime's subscriber base was higher. The main event featured the culmination of the Frank Shamrock vs. Phil Baroni feud, which brought the 9,672 fans in attendance to a fever pitch. For a midway between regional and national show, the show did well at the gate with $721,210 in tickets sold. On pay-per-view, the show did roughly as well as could have been expected with 35,000 buys. Both Strikeforce and EliteXC would eventually cease to exist, but neither had to do with this particular show. Elite XC parent company ProElite spent itself to death and sold select assets to Strikeforce in 2009. In 2011, UFC made Strikeforce an offer its investors couldn't refuse, and so the company sold.





Affliction Entertainment: Clothing brand Affliction created Affliction Entertainment and threw its hat into the promotional game in 2008. They went after every top fighter they could get their hands on, usually for obscene amounts of money. The centerpiece of the promotion was Fedor Emelianenko, Pride's heavyweight champion and longtime #1 ranked heavyweight had finally come stateside. For a non-UFC fighter, Fedor was able to score impressive amounts of press ink, but never enough to justify his cost. The July 19, 2008, debut show fell into the alluring trap of catering to the casual fan. Fedor faced former UFC heavyweight champion, but non-draw, Tim Sylvia. For 36 seconds of work, Sylvia was paid eight times his disclosed pay for his UFC heavyweight title match five months earlier. The UFC, looking to squash the new promotion, hastily put together a card to challenge the Affliction show head-to-head on Spike TV. The plan backfired, as UFC's show, featuring Anderson Silva, only garnered more press and interest for Affliction. UFC's show did strong ratings, while Affliction's drew better than expected at more than 100,000 buys. Still, that wasn't enough to even sniff a profit. A Fedor-less sequel event in October was cancelled due to poor ticket sales. In January, Affliction: Day of Reckoning, headlined by Fedor vs. Andrei Arlovski, drew slightly worse than the first show. At Affliction's inception, the company's public plan was to run three shows and reevaluate from there. The third show would never take place. Affliction: Trilogy was cancelled when headliner Josh Barnett failed a drug test and Affliction opted to close up shop rather absorb the heavy losses associated with another event. UFC purchased select assets of Affliction Entertainment in late July.

World Extreme Cagefighting: In December 2006, Zuffa, parent company of the UFC, purchased regional promotion WEC. The move was made at a point where there were many competitors for fighters and television spots, so WEC would occupy a spot on the Versus network, keeping it away from competitors like EliteXC and the IFL. The promotion ran regularly for years and held some major matches. WEC's biggest star Urijah Faber drew 1.54 million viewers against Jens Pulver and 1.3 million against Mike Brown. Still, the television rights fees, sponsorships, and live gates weren't making WEC much of a financial success. Zuffa looked at pay-per-view for the successful Faber-Brown rematch, but ultimately kept it on television. When Jose Aldo dominated Brown to take the featherweight title and Faber had gotten back on the winning side, WEC had another major match on its hand. This time, they pulled the trigger on the pay-per-view. Expectations were modest going in. The show was budgeted to be a success at around 75,000 buys. UFC president Dana White's prediction of 100,000 buys was on the higher end. For promotional purposes, the WEC name disappeared for the show. The April 24, 2010, show became "UFC Presents Aldo vs. Faber," in order to blur the UFC-WEC line. Without the WEC name, the preliminary card special was able to run on Spike TV as opposed to Versus. Viewership for the prelims nearly doubled during the classic Leonard Garcia vs. Chan Sung Jung match, which is partially credited with making the pay-per-view a success. The show blew away expectations at 175,000 buys, although that was still about 100,000 fewer buys than UFC's weakest shows at the time. The strong number proved the lighter weights could draw with the right platform and was a factor in UFC's decision to merge with the WEC later that year.


---


Bellator's main advantages compared to other pay-per-view efforts are its strong television presence and featuring a proven draw. None of the promotions listed above had anything approaching Bellator's television presence. Its weekly events and various countdown shows go a long way in promoting the show and establishing the brand.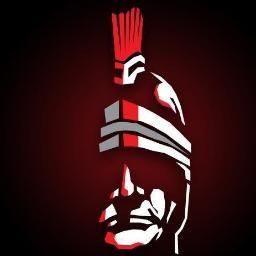 They also have Quinton "Rampage" Jackson headlining. Jackson drew as high as one million buys in the UFC and never fell below 300,000 in his headlining efforts. Since moving to Bellator, Jackson has been able to move television ratings for his matches. His first bout, against the little known Joey Beltran, peaked at 1.2 million viewers. His second fight, against the little known Christian M'Pumbu, peaked at 1.1 million viewers. Jackson's headlining match on Saturday is against a fighter with a name, but also a disappointing drawing history. Muhammed "King Mo" Lawal was a highly touted acquisition for Bellator in 2012, but as of yet hasn't become much of a ratings draw.

The Jackson vs. Lawal fight is something of a grudge match, but it's sullied due to wide speculation that it's a worked feud to sell the fight. At one point, Jackson and Lawal didn't like each other. Then, they publicly made up and seemed friendly until an in-cage fracas in February. Between the make-up and the fracas, both performed as pro wrestlers for Spike TV's TNA Wrestling, which certainly doesn't help the viewpoint that the issue between them is real. The vast majority of the top selling pay-per-views in MMA history were the result of strong, believable feuds. If casual fans still care enough about Jackson to pay to watch him fight in a non-UFC promotion and Bellator can convince those fans the feud is real, perhaps Saturday's show will be a surprise success.

On the negative side for Saturday's show, it lost its originally scheduled main event after Eddie Alvarez suffered a concussion in training. The main event Alvarez vs. Michael Chandler lightweight title bout was not going to attract the masses, but it was one of the event's top two draws. The remaining card is very strong for a Bellator show, but fans could see similar level fights on cable on Friday nights over the course of just a few weeks.

Bellator is also entering the pay-per-view business at a time when MMA is less popular in North America than it was just a few years ago. With MMA less popular now and even UFC's bottom-of-the-barrel pay-per-views falling lower and lower, how well can a #2 company possibly draw? When Affliction and WEC pulled more than 100,000 buys on pay-per-view, fans weren't being slammed with weekly (or near-weekly) shows from those promotions and the UFC. Perhaps Bellator's "season" television model pigeonholes it as a television promotion. With weekly events, it's difficult to present a single show as special above the others, especially with nearly every main card fighter having fought on television recently.

If the show is a success, which would mean turning a profit or at least challenging UFC's lowest shows if the break-even is higher than expected, it may mean significant changes for Bellator. It would provide a stronger incentive to go after top UFC fighters. They would be able to make stronger offers to their current crop of fighters and ideally avoid contract situations like with Alvarez, Ben Askren, and Hector Lombard.

If the show fails, Bellator continues on. It would certainly be disappointing; when Bellator picked up Tito Ortiz and Rampage Jackson they surely had dreams of successful pay-per-views. Unlike many failed MMA companies, Bellator's move to pay-per-view isn't the result of a need of a financial windfall to pay huge fighter contracts and cover giant debts. It's an experiment with the risk of a short-term loss and possibly big rewards. In the event of a failure, it's a clear sign the promotion should stop forcing pay-per-view cards together and instead focus on building must-see stars. If they can build one or two of those, which is much easier said than done (especially with the tournament format), a pay-per-view will come naturally at some point.


Dan Plunkett has covered MMA for 411Mania since 2008. You can reach him by email at plunkettdan@yahoo.com.

comments powered by