SPOTLIGHTS
411 MMA Fact or Fiction 5.28.14: Dillashaw, Cormier, Bellator 121, More
Posted by Evan Zivin on 05.28.2014

Does Daniel Cormier's victory over Dan Henderson prove that he can beat Jon Jones? Is TJ Dillashaw a top pound-for-pound fighter after defeating Renan Barao? 411's Dino Zee and Mark Radulich debate these topics and more!




What's going on, guys? Welcome to another edition of 411's MMA Fact or Fiction. I am NOT your regular host, Wyatt Beougher. He'll be away for the next three weeks, possibly on some top secret CIA mission to the Pacific Northwest, but don't tell anyone I said that. We'll just keep it between you and me. I am Evan Zivin, that nut who writes Five Quick Rounds. I've had so much fun ruining one of Wyatt's columns that I thought I'd try my hand at this one too. This is the reason why 411 needs more writers on this site. Step up, people. Anyway, I'll try my best to keep this show moving like it always does. Last week, Wyatt was forced to fill in once again, this time against 411's resident nomadic hobo Todd Vote. Again. I didn't follow the action too closely, since I wasn't even supposed to be here today, but Wyatt walked away with a strong 62.5% of the vote to jump to a 2-0 start on the year without even planning to. Again. It's like Groundhog Day all up in here. Wyatt is slowly becoming one of the best clutch performers this column has ever seen. I expect the Cubs to sign him to a deal any day now.

This week, we welcome back Dino Zucconi from the Wrestling Zone. He now calls himself Dino Zee. Will that have an effect on his performance? He performed pretty well in the Fact or Fiction Tournament and I'm sure he's looking to position himself into another top seed for next year. His opponent is Mark Radulich, 411's radio guru, who is already 1-0 since the tournament after a close victory over Alex Rella. Will he keep his perfect record intact? Let's find out.



TALE OF THE TAPE
RED CORNER
Dino "Don't Call Me Zucconi" Zee
Columnist, Smart Marks (Wrestling Zone)
0-0-0

VS

BLUE CORNER
Mark "Winfree Wishes I'd Do PPV Coverage Again" Radulich
Supreme Overlord, Radulich in Broadcasting Network
1-0-0



---

Is TJ Dillashaw a Top 5 pound-for-pound fighter after defeating Renan Barao?



1.) After such a dominant victory over Renan Barao, TJ Dillashaw should be considered among the top 5 pound-for-pound fighters in the world.

Dino Zee: FICTION. This was a huge win for Dillashaw, no doubt about it, but I don't see this putting him in the Top 5 P4P. Admittedly, I don't think much of P4P, nor do I know what criteria we're using this week for who should be ranked where, but I do know that one unreal performance probably isn't enough. Will he crack the Top 10? Now that I could see. But ranking him over, say, Jones, Aldo, Demetrious, Weidman, Cain, or Pettis just doesn't seem like something that's going to happen. That said, let me again stress what an incredible win this was for Dillashaw, and I have no problem admitting that I considered TJ a "dead man walking" heading into the fight. He absolutely upped his stock, and this may very well earn him a spot in the P4P rankings, but there's no way I see him getting Top 5 status for it, nor should he.

Mark Radulich: FICTION After such a dominant victory over Renan Barao, the only thing TJ Dillashaw should be considered is Bantamweight Champion. First of all, despite what the UFC hype machine was trying to sell you on, it was debatable whether Barao was even a top 5 pound-for-pound fighter to begin with. Also, one fight does not a legend make. Who knows what was going on with Barao. At the very least, May 24th, was not his night. Dillashaw was the better man on that night but I'm not sure that proves anything other than on that night he was the better man. It could also be argued that in 99 out of 100 fights between the two Barao defeats Dillashaw and on that night was the 1 out of 100 fight for Dillashaw. Who knows? All I'm saying is that one should take care not to jump so fast on the Dillashaw hype train based on one stellar victory.

---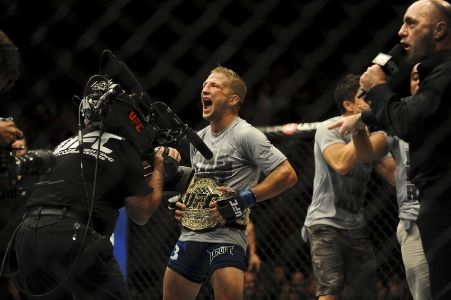 Can UFC succeed in turning Dillashaw into a PPV draw?



2.) Even though Dillashaw is much more marketable to the American audience than Barao, UFC will still fail to get him over as a Payperview draw.

Mark Radulich: FACT I think if the UFC were competent in making stars or drawing interest in the personalities they employ they'd have a better chance of getting Dillashaw over with American audiences than they would Barao (who seems to have been over with Brazilian audiences despite the UFC's incompetence). The UFC seems to be struggling these days with marketing individual fighters. Ben Henderson made a quite a run before losing to Pettis for a second time but casual viewers seemed uninterested in him and hardcore fans referred to him as the TV Champion. The UFC is awesome at marketing their brand and I think that is what is carrying them on PPV but they seem to be having a dickens of a time getting people invested in the personalities fighting for them.

Dino Zee: FACT. This has everything to do with the UFC's inability to get the guys in the smaller class to register as gigantic stars and nothing to do with Dillashaw's ability or marketability. The UFC, in my opinion, failed to make Barao a draw, and this was a guy riding a near decade win streak. Jose Aldo barely makes it as a ppv draw, and that still took far too long to make him. The smaller guys just have a really hard time becoming draws with the UFC audience, and I have little faith in the UFC to actually rectify this with TJ. Because really, even if you trump up all his achievements, it will still not mean much to the casual fan who barely knew who guys like Easton or Barao were in the first place. Until the division is treated as important, it's going to be hard to make some of the fans care about one supposedly "special" guy in the unimportant divisions.

---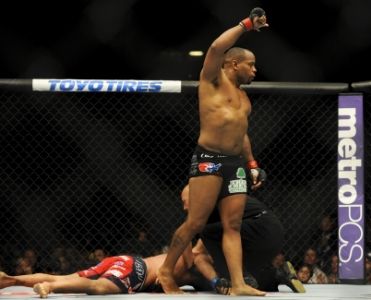 After defeating Dan Henderson, can Daniel Cormier defeat Jon Jones?



3.) Daniel Cormier's victory over Dan Henderson proves he can beat Jon Jones.

Dino Zee: FACT. I don't quite like the wording, but I do agree with the sentiment. No, I don't think Cormier can beat Jon Jones just because he ragdolled Henderson en route to choking him out. I think it's pretty clear that there's a world of difference between Henderson and Jones at this point, and there's no way I would carry over my accomplishments against one of them over to the other. However, I think what Cormier showed in that fight can absolutely be used as "proof" that Cormier can beat Jones. Not that he 100% will beat Jones, but that he can. To this point, no one has been able to outwrestle Jones (not even Gus, who more than held his own in that department), and that's been a huge part of his mystique. His Greco-Roman base allows for odd angles, takedowns without necessarily shooting, and simply being difficult to take down. Cormier, however, is a completely different animal when it comes to wrestling, as he showed with Hendo. Can Jones stifle Cormier's wrestling? Perhaps. But the performance Cormier put on Saturday night showed me that he will make a perfect challenger after Gus gets another chance to lose to Jones.

Mark Radulich: FICTION Daniel Cormier's victory over Dan Henderson proves he can beat Dan Henderson at least once in a lifetime. Also, on what planet are Jon Jones and Dan Henderson comparable? Dan Henderson is an old, undersized light heavyweight and Jones should be fighting at heavyweight. I liked the idea of Henderson fighting Cormier but that's because the PPV needed some name value and Cormier needed another notch on his belt at LHW. Other than that, it was almost a lock he'd beat Henderson and the fight told us precious little about his chances against Jon Jones.

---

Should Jon Jones stop trolling on social media?



4.) Jon Jones should stop trolling and attempting to act like a "heel" on social media.

Mark Radulich: FICTION As I said above, the UFC seems to struggle putting over individual personalities but excels at selling their brand. With that said, the only way for a fighter to put themselves over (other than by winning fights) is to connect with fans on some sort of personal level. Social Media allows fighters to do with ease. And a tried and true way of getting people interested in you is to act like a jerk. Oh yes, nice guys finish last when it comes to pop culture and the jerks get all the attention. If Jones ever wants to top the million mark he needs to get people to hate him and subsequently want him to lose his fight. He needs to inspire people to want to shell out 60$ to see him get his ass kicked. Look how well that has worked for Floyd Mayweather…and people are still waiting for that ass kicking!

Dino Zee: FICTION. I'm not about to tell Jon Jones what he should do. The UFC hasn't made him the ultramegasuperstar that he should be, so if he's going to go out and create his own press, then that's fine with me. Sure, sometimes he comes off as petty, and he probably wastes time on things that don't matter at all, but if that can add to someone buying the PPV to watch him lose, then that's awesome. If he makes some new fans from it, that's also great. As someone who watches both wrestling and MMA, I don't have the "Keep the rasslin outta here!" problem that many other MMA fans do. Talking people into the building is part of the game in prizefighting, and it's good to see that Jones understands that. If he wants to be the heel, let him be the heel.

---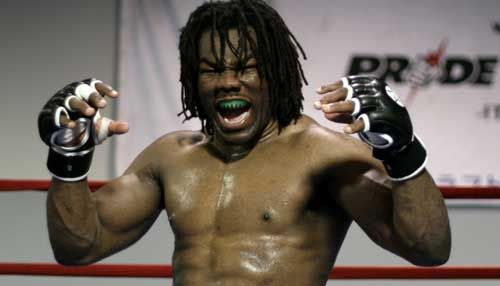 Does Sokoudjou and Thompson vs. Prindle make up for losing Curran vs. Pitbull?



5.) Adding Sokoudjou and James Thompson vs. Eric Prindle to Bellator 121 doesn't make up for the loss of the featherweight title fight.

Dino Zee: FICTION. Sweet, sweet Bellator. It's almost more fun watching them try to avoid falling on their face as it is watching them fall on their face. No, losing Curran vs. Pitbull is not soothed by gaining Sokoudjou and what should be an atrocious heavyweight fight, and I'm pretty sure they know that. I'm just a little confused as to why Pitbull isn't fighting the next in line for an interim title? Or is that only when we want to make sure that Michael Chandler can still get his hands on a belt, no matter what*?

*No matter what subject to change due to Bellator's Falling on Face Policy.

Mark Radulich: FACT Eric Prindle is still a thing in MMA? Wow…I thought it was weird seeing Thiago "Mashed Potatoes" Santos try out for the Ultimate Fighter Bazil. Anywho, I love a good circus as much as the next person but that's all this amounts too. Nothing to see here folks, move along.

---


So who won this week? Did Dino take the first step toward Fact or Fiction dominance once again or did Mark continue his own march to perfection? Voting will be open until Midnight EDT on Saturday, so please let us know who earned your vote. You have a voice. Use it. It's fun.










---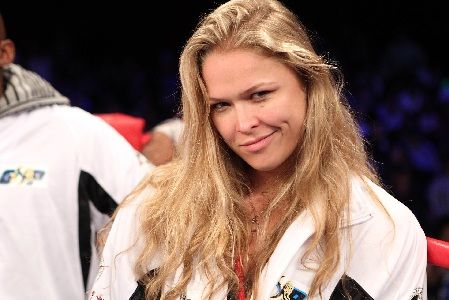 Will the media stop asking about Rousey vs. Mayweather already?



Bonus) Reporters seriously need to stop asking about a hypothetical fight between Ronda Rousey and Floyd Mayweather.

Mark Radulich: FACT I wasn't aware this was happening but now that I do I've died a little inside. I continue to be amazed at the level these hacks will sink to in order to sell stories/non-stories.

Dino Zee: FACT. Yes, yes, yes. A thousand times, yes. I can't believe people still ask, I can't believe people still answer it like it's credible... such a mess. You take all the usual points that shouldn't have to be made when mixing a boxing vs. mma fight (Ronda's grappling is better than Floyd's, but Floyd's striking is better than Ronda's), and then you have to come to the realization that Floyd Mayweather would be punching Ronda Rousey in the face in this fight. Are we all okay with that? I'm not. Such a stupid talking point by obviously bored members of the media. Find a different fight that's never going to happen to keep bringing up, okay?

---


That's it for this week, guys. I may not be here next week but, unless Wyatt can find someone better, you may be stuck with me. We'll get through this together. If there's anything else you'd like to see in future editions of the column, or any other general comments, drop us a note down below. I'm on the Twitter. I know none of you care but I saw Wyatt do it and, clearly, I want nothing more than to be like him. Seriously, writers. Step up.

comments powered by