SPOTLIGHTS
First PPV Leaves Bellator With Plenty Of Good Options
Posted by Dan Plunkett on 05.31.2014

From whether Bellator's first PPV was a disaster or success to where the promotion goes from here, 411's Dan Plunkett breaks it all down!

Bellator's pay-per-view debut did not go off without a hitch. About a week before the show, the top-billed fight fell apart when Eddie Alvarez withdrew from his rubber match against Michael Chandler due to a concussion. Chandler instead faced the much lesser known Will Brooks and lost a controversial decision, complicating the much-hyped Alvarez trilogy bout. Prior to that, a long past-his-prime Tito Ortiz submitted likable Bellator middleweight champion Alexander Shlemenko, who was at a substantial weight disadvantage. The main event of the show, which was the most important match to the box office with or without Alvarez, was a dull fight marred even further by a controversial decision.

In spite of the issues and disappointments, pay-per-view sales were above both pundit and Bellator expectations. Multiple reports have pegged the show at 100,000 buys – a number confirmed by reporter Dave Meltzer, who is the general provider of pay-per-view information in mixed martial arts. Although the show may not have been profitable at that number, it proves that even at a time when the general popularity of mixed martial arts in North America is at its lowest point in years and people have proclaimed pay-per-view a dying medium, there is still a healthy audience willing to pay for the number two promotion. That is cause for confidence when pursuing free agents from the UFC and potentially a game-changer for fighters. Healthy pay-per-view prospects only give Bellator more firing power and more legitimacy as a destination for fighters.

There was concern exiting Bellator 120 that the top three match results put the company in a bad position. Alexander Shlemenko lost legitimacy as a world champion. Ortiz, 39, has a body held together with glue and popsicle sticks and would be unlikely to make it through a tournament. Chandler's loss, whether the correct call or not, takes luster out of another Alvarez fight. Brooks is, if not an undeserving champion, certainly a little known champion. And then the main event - the match everyone paid to see - was a big disappointment. Afterwards, Quinton Jackson had no interest in his earned title match, and instead expressed a desire for a rematch of the fight most had just barely tolerated watching for fifteen minutes.

The night certainly could have gone better, but it still left Bellator with a plethora of good options to lead into their next pay-per-view offering.


Tito Ortiz is at the tail-end of his career, but beating Shlemenko breathed a bit more life into his career. A match-up against Quinton Jackson, which was initially intended to headline Bellator's first pay-per-view in November, would be an easier sell this time around. Although Ortiz does not have any sort of grudge with Jackson (the Jackson-Mo Lawal feud was likely the driving force behind Bellator 120 sales), he and Jackson are the most recognizable fighters in the company. If not Jackson, Ortiz vs. Mo Lawal would be a solid undercard attraction. A large light heavyweight, Ortiz could also fight in a heavyweight attraction.

The Will Brooks vs. Michael Chandler decision left a sour taste in the mouths of many, but it was not the worst thing for Bellator. Lightweight champion Eddie Alvarez's contract calls for him to face Chandler a third time, after which Alvarez would become an unrestricted free agent. In theory, that would be one of the biggest money matches Bellator can do, but Alvarez is more interested in facing Brooks. "I could easily go to the media and say, let's to Chandler-Alvarez III," Alvarez told Brooks on The MMA Hour. "It makes more sense financially for me to do that. That's not what I'm saying. I'm saying it's you. I'm trying to help you out. I'm trying to get you a title shot. And in all honesty, I'm doing it because you're the easier guy, and I am trying to get out of [Bellator] easier." Those comments led to an angry retaliation from Brooks.

There's not much unknown with Alvarez and Chandler. The two have a competitive rivalry, but it is a friendly rivalry. Those types of rivalries, with few exceptions, fail to translate to pay-per-view sales. The loss of Alvarez hurt Bellator 120, but was obviously not a major blow. Alvarez vs. Brooks, on the other hand, shows more potential. Bitter feuds and strong personalities fuel big pay-per-view sales, and Alvarez vs. Brooks could bring just that. The story of Alvarez looking to leave the promotion as champion and in turn choosing to fight the opponent he perceives as easier, thus infuriating that opponent, is as intriguing as anything in mixed martial arts. Bellator may be apprehensive to promote the fight in that way as it could give Alvarez momentum should he win and leave for the UFC, but it is the best story for maximizing the value of that fight.

Had just one more judge scored Chandler the winner against Brooks, Bellator would have been left with one perfectly fine option for Alvarez. Instead they are left with two good options: the safer Chandler, and the potentially more or less lucrative Brooks.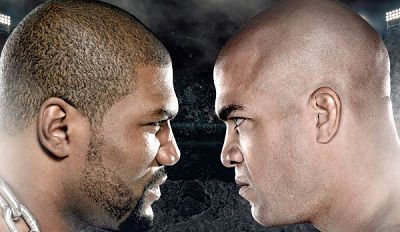 Quinton Jackson earned a light heavyweight title match when the judges agreed he won two rounds against Mo Lawal, but Jackson vs. champion Emanuel Newton would hardly be considered a strong pay-per-view headliner. A rematch against Mo Lawal is a solid option, especially if Lawal gets an impressive win prior to it. However, quickly making a rematch of a dull fight could hurt the fight's sales, assuming their feud doesn't escalate further (hopefully not through the use of a hammer). Although unlikely a competitive fight, Jackson vs. Ortiz is another pay-per-view option. Jackson has expressed interest in bouts against boxers Roy Jones Jr. and James Toney, but such gimmicky matches may be ill-received.

With plenty of good options to choose from, Bellator should have another good night on pay-per-view sometime later this year. There is a chance their debut success, like a number of past pay-per-view properties, will not be duplicable. However, Bellator 120 proved how meaningful strong television is to pay-per-view success, which those other failed properties did not have. That television presence, used to properly promote Alvarez vs. Chandler or Brooks and Jackson vs. Lawal or Ortiz, could make Bellator the first non-Zuffa MMA promotion to sustain pay-per-view success.


Dan Plunkett has covered MMA for 411Mania since 2008. You can reach him by email at plunkettdan@yahoo.com.

comments powered by