SPOTLIGHTS
411 MMA Fact or Fiction 06.04.14: The Fate of Wanderlei Silva, Bellator's Buyrate, The Next Opponent For Jon Jones, More
Posted by Larry Csonka on 06.04.2014

Should the UFC fire Wanderlei Silva for dodging a drug test? Was the Bellator 120 buyrate a surprise? Do we want to see Jones vs. Cormier before a Jones vs. Gustafsson rematch? 411's Todd Vote and Robert Winfree debate these topics and more!




Welcome back to the latest edition of 411 Fact or Fiction, MMA Edition! Wyatt is out getting married and honeymooning, so I am hosting this week. I'll be using the Wrestling Zone formula that I run while subbing, thanks for understanding. Stuff happened, people loved/hated it and let everyone else know. I pick through the interesting/not so interesting tidbits and then make 411 staff members discuss them for your pleasure. Battling this week: First, he is a 411 contributor in the games zone, he is Mr. Todd Vote! His opponent, covers tons of MMA events and hosts the Ground and Pound Radio, he is Mr. Robert Winfree!

Lets get to work…


Questions were sent out Sunday.


Participants were told to expect MMA-related questions, possible statements on quantum physics and hydroponics.





1. You would rather see Jon Jones vs. Daniel Cormier before a Jon Jones vs. Alexander Gustafsson rematch.



Todd Vote: FICTION - I think Jones and Gus have some unfinished business that needs to be tended to before Cormier gets his shot. Gustafsson has earned his rematch, and I think he should absolutely get another crack at Jones before Cormier does. Not to knock Cormier or his accomplishments, but he hasn't done much in the Light Heavyweight division just yet. He has two wins, one of them against a coffee jockey. Unfortunately, his domination of Hendo won't mean as much as it would have even two years ago, considering Dan was 1-4 going into the fight, and is clearly on a downward swing in his career. I'd like to see Cormier win one more fight in his new division against a solid contender, and then we can talk about matching him up with Jones or Gustafsson.

Robert Winfree: FICTION - I do want to see Jones lock up with Cormier, it's an intriguing matchup and there's plenty of heat between the two men. That said, Alexander Gustafsson and Jon Jones had the best title fight in light heavyweight history, and one of the better fights in the history of the division. The rematch may not live up to their previous effort but it's a fight I want to see just a little bit more than Cormier and Jones right now.





2. If reports are true and Wanderlei Silva essentially ran from his random NSAC drug test, the UFC should release him from his contract.



Todd Vote: FACT - I'll say fact IF this can be proven to be the case. We can't really rely on what we have heard from Chael Sonnen. But if it is discovered, or believed by the UFC and the NSAC that he did indeed purposely "run" from the drug testing, there should definitely be some kind of repercussions. Obviously, if Wand is actively avoiding drug testing by the commission it doesn't look good on the sport, or the UFC in particular.

Robert Winfree: FACT - I have a lot of emotional attachment to Wanderlei, but if this whole situation has been reported accurately then he should be let go. He compromised a featured fight for an upcoming PPV, running from a random drug test is essentially an admission of use to some form of banned substance, and the whole thing is incredibly unprofessional on his part. The UFC doesn't really need Wanderlei, and if he's going to cause more problems than he's worth he should be let go.





3. You are not surprised that the Bellator 120 PPV did a reported 100,000 buys.



Todd Vote: FICTION - Honestly, I am quite surprised about it. I figured them to be a PPV bust, but that number has to be a bit of a win for Bjorn and company, right? Without the big Alvarez vs. Chandler III, I thought the PPV was not going to do extremely well for them. I guess Rampage and Tito are still able to generate some interest, huh?

Robert Winfree: FICTION - Actually I'm really surprised they did that number. My rough estimate for this PPV would have been in the 55k to 65k range. The fact that they have hit the 100,00 mark is a huge success for the promotion. Of course it also means we're likely going to have to get a rematch between Mo and Jackson on their next PPV offering, but that's a solid number for a promotion with little market share who's event pretty much everyone predicted would crash and burn.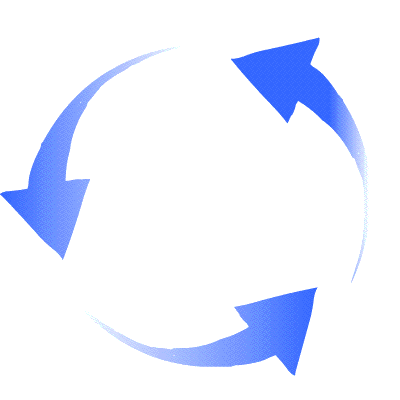 SWITCH!


4. Matt Brown vs. Robbie Lawler at UFC on FOX 12 is an awesome main event.



Robert Winfree: FACT - As sad as I am that Matt Brown isn't getting a title shot, this fight should be all kinds of awesome. Lawler and Brown are two of the three most consistently exciting fighters in the welterweight division, the third being Carlos Condit. The style with which Matt Brown fights means even in a situation where he has a lot to lose, he wont fight conservatively or look to eek out a decision. These two are going to throw down, it wont go the distance but for the round and a half or so this fight lasts it will be swinging leather and fireworks. For a free TV card, and with title implications on the line, that's a great main event.

Todd Vote: FACT - Fact, fact, fact. A million times Fact! This fight should be an absolute brutal war, and I for one cannot wait to see it. It will be nice to finally see what Brown is really made of when put in there against a legit top contender. One has to think the winner will get the next shot at 'Big Rig', right? This, in my opinion, is one of the more exciting main events we've seen on a Fox card. Let's hope they build a solid card around it as well.





5. You are excited for Saturday's UFC Fight Night 42: Henderson vs. Khabilov event.



Robert Winfree: FICTION - Not so long ago this would have been an easy FACT, but times have changed. Benson Henderson has had a couple of odd fights recently, the fights with Gilbert Melendez and Josh Thomson just had a strange energy to them and played out oddly. Henderson used to be one of my top three favorite fighters, but his performances have lagged a little lately. I'm optimistic about this fight, if Henderson can't recapture some of the old fire against a guy like Khabilov then Khabilov wont hesitate to take advantage of this opportunity, but I wouldn't say I've reached excited levels.

Todd Vote: FICTION - There certainly are a lot of Fight Night events these days, aren't there? To be perfectly honest, I do not know much about Khabilov, so the fight hasn't really been on my radar. That being said, I do tend to watch as much as I can, when I remember to do so. While the fight may not be all that exciting to me on paper, I will more than likely be checking it out.






6. The UFC running two events on the same day as they did last weekend was overkill, even for a hardcore MMA fan.



Robert Winfree: FACT - Easy fact. Two shows in one day is a lot of MMA to process, it's a lot of time to invest in the product, and it leads to a lot of fighters and fights that don't mean anything or stick in your memory. Outside of the two main events from last week I couldn't really tell you any of the fights I saw, who won, or if anything interesting happened. You're trying to create an impact with your product, less is more in this case.

Todd Vote: FICTION - I know I opened question five with a little dig about how many events they run, but that's all it was. While it is probably not in their best interest to run two shows on the same day if they expect all of their fans to watch them, the live gate has to make it worth it to do so, right? Nobody is forcing the fans, even the hardcore MMA fans, to watch every single show that is put on. Pick and choose what you want to watch, and leave the rest alone. I do however feel sorry for our MMA staff for having to cover so many events. Gentlemen, I salute you for that.







Have you checked out the Csonka Podcasting Network? If you haven't, you should We run anywhere from 15-20 shows a month, discussing pro wrestling, the world of MMA, the NBA, general sports, popular TV series of the past, bad movies, battle rap, interviews, MMA & Wrestling conference calls and more! Around 10 different personalities take part in the various shows, which all have a different feel; so you'll likely find something you like. All of the broadcasts are free, so go ahead and give a show a try and share the link with your friends on the Twitter Machine and other social media outlets! Running since May of 2011, there are currently over 500 shows in the archive for you to listen to.



Larry Csonka is a Pisces and enjoys rolling at jiu jitsu class with Hotty McBrownbelt, cooking, long walks on the beach, Slingo and the occasional trip to Jack in the Box. He is married to a soulless ginger and has two beautiful daughters who are thankfully not soulless gingers; and is legally allowed to marry people in 35 states. He has been a wrestling fan since 1982 and has been writing for 411 since May 24th, 2004; contributing over 3,000 columns, TV reports and video reviews to the site.

Your heart is free. Have the courage to follow it…TO CSONKA'S TWITTER!

http://www.twitter.com/411wrestling
http://www.twitter.com/411moviestv
http://www.twitter.com/411music
http://www.twitter.com/411games
http://www.twitter.com/411mma
comments powered by