SPOTLIGHTS
MMA's 3Rs 6.12.14: UFC Fight Night 42 Edition
Posted by Jeffrey Harris on 06.12.2014

From Ben Henderson getting his first finish in the UFC and the controversial Ross Pearson vs. Diego Sanchez decision to John Dodson's win and more, 411's Jeffrey Harris breaks down the Right, the wRong and the Ridiculous from UFC Fight Night 42!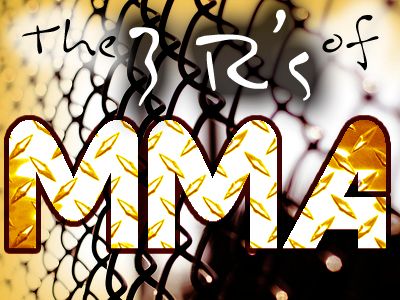 *The Column Concept*
Greetings loyal readers and welcome back to a brand new edition of the MMA's 3R's, where we look at the Right or the good, the wRong or the bad, and the Ridiculous or the absolute worst in the MMA world.

The UFC was back this week with their first ever event in Albuquerque, New Mexico. Ben Henderson scored the first UFC submission and finish win of his career. So let's get to it.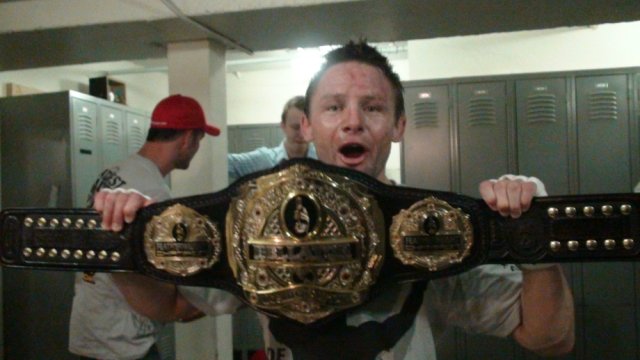 THE RIGHT:


Ben Henderson vs. Rustam Khabilov: It was really the type of win Ben Henderson really needed. But more than anything, it was the type of win that has eluded Henderson throughout his entire UFC career, and that's including five UFC title bouts. That type of win is a finish. Henderson picked up the very first finish of his UFC career, submitting Khabilov in the fourth round. I think Khabilov looked impressive in this fight all things considered. He took a huge step up in competition in this fight. All things considered, Khabilov looked good, and I still believe he's a great prospect watch out. The question is, just how well will he recover from this loss. The finish sequence was very impressive. Henderson almost snuck in an uppercut which knocked down Khabilov, and then he swarmed on him and sunk in a rear-naked choke. It looked really slick, and it didn't even look like Henderson had a lot of power behind that shot, but it was very quick. Speed kills as they say. Henderson's attitude was that he doesn't care about getting the finish, but he wants good performances. He kept repeating that like a mantra. While I think he beat Josh Thomson, I wonder if he as a performer is really comfortable with some of his recent wins and performances and thinks they are "good." The win reinforced Henderson's spot in the rankings. If you think about it, since Pettis is not much of a defending champion, one can argue that Henderson is the effective interim champion. We are still early in June. If Henderson stays healthy, he could probably easy fight *AGAIN* before the next UFC lightweight title fight. So Edgar/Penn coaching The Ultimate Fighter isn't such a bad prospect to me considering a fight like that isn't holding up any title belts or top contenders.


Ben Henderson pulled off the first finish of his UFC career at UFC Fight Night 42.

John Dodson vs. John Moraga: Dodson did a great job as selling himself as the next title contender at UFC Fight Night 42. He got a TKO stoppage due to injury after the second round over No. 5-ranked John Moraga in their main card bout. Dodson was clearly very emotion, fighting and getting a big win in his hometown. One thing I did notice is that Dodson looked very timid in the second round before he nailed Moraga flush on the face with that sick knee. Dodson's done this in his other fights before. And while I think very highly of Dodson, that could make the difference when it comes time for him to fight for the title again. The fact is, he put in a great performance against Demetrious Johnson in their title bout, but he let up in those key moments where he hurt Johnson. He needs to not be so timid if he hopes to actually become champion. But Dodson came off every bit the superstar at the post-fight press conference as well. Tremendous win for him. I'm expecting will see the Johnson/Dodson rematch before the end of the year. If Ali Bagautinov wins, it sounds like Dodson would have no problem fighting him, despite that they both train together at Jackson MMA.


John Dodson defeated John Moraga at UFC Fight Night 42.

Scott Jorgensen vs. Danny Martinez: Jorgensen finally snapped a three-fight losing streak in the UFC here. He had a stretch where he was 1-5 in his last six fights. Granted, his last loss was partly due to an illegal head butt foul against him that was not properly called when he fought Jussier Formiga. Jorgensen and Martinez came to battle and had a great fight. Jorgensen though gutted it out and managed to dominate with his slams, takedowns, and grappling to edge out the decision. Jorgensen managed to keep his job and likely faced being cut had he lost. I like Jorgensen, but he's been in a slump as of late. I'm not sure where a win like this really puts him, but he's a good name to have around at flyweight.

Rafael dos Anjos vs. Jason High: This was a tough fight for dos Anjos. He was much higher ranked than High, but High was finally coming off two straight UFC wins and was on the rise as of late. Regardless, it was a good performance for Dos Anjos against a tough wrestler. The win keeps his placement in the top 10 and likely gives him a big fight for his next outing. Perhaps Ben Henderson could be in his future? Both guys look free up for opponents at the moment. I don't think this was a bad stoppage at all. Dos Anjos was landing a lot of unprotected shots to High. High wasn't really defending himself from those shots or doing a good job of improving his position either.


Rafael dos Anjos got a TKO stoppage over Jason High at UFC Fight Night 42.




THE wRong:

Mario Yamasaki's lax enforcement of eye poke fouls: One major issue on last week's card was the issue of eye pokes. And this is come up before with Jon Jones fights, so it's worth mentioning. Now in the fight between Yves Edwards and Piotr Hallmann, early in the fight, Hallmann hit Edwards with a thumb to the eye. I'm not saying it was on purpose, but it was a bad and pretty blatant thumb to the eye. A timeout was called, but no warning was issued to Hallmann. Later on, Hallmann poked Edwards in the eye again. Hallmann's hands and fingers were splayed out pretty recklessly. Here is how it should work. The first offense, which Yamasaki clearly saw, was clearly a warning. The second offense, which was pretty bad, should've been a point deduction. Now do I really think it affected the outcome of the fight? Probably not. But we need to see a more consistent enforcement of the rules and fouls, which we don't often see between warnings and deductions. Referees need to be more strict on things like eye pokes and fighters will stop being so reckless with their fingers and hands and stop leaving their hands open. After the first warning to Hallmann, Yamasaki warned Hallmann about keeping his hands open again. Well you already warned him once! If you warned him and he disobeyed you, then it is time to start taking points away! And I don't think Yamasaki is a terrible referee, but he is inconsistent with things such as this. Later in the fight, Edwards even hit Hallmann with an eye poke of his own? Coincidence? I don't know about that. It really looked like a receipt, more than anything.



Sergio Pettis vs. Yaotzin Meza: More and more do I believe Pettis needs to move down to flyweight already. He looks like a severely undersized bantamweight, and he's struggling a great deal. He won this fight, and I scored this fight for him but it was a lackluster performance. Pettis is young, but he undergoes a lot of scrutiny because he's the younger brother of UFC lightweight champion Anthony Pettis. He's essentially learning how to fight in the UFC and as he goes, and that's not doing him any favors. This is why I think he should make the move down while he's younger and is still filling out. I think Pettis did enough to win, but neither of his UFC wins were especially impressive or pretty. Ultimately it's his decision, but he looks like he should move down. He's fought at flyweight before.

Lance Benoist vs. Bobby Voelker: OK, that's 0-4 from Bobby Voelker in the UFC after coming in off of a 4-1 record in Strikeforce. He got his opportunity, and it's time to let him go. This was another ugly, boring, and dull fight where very little happened. Benoist dominated the fight and "earned" the win as it were. It wasn't terrible, but it was a boring, incredibly dull fight. I know sometimes it's based probably on pay scale or guys who "war," but I can't see why Voelker was allowed to go 0-4 in the UFC without being cut from the promotion. Benoist after the fight said he underestimated fighting at a higher elevation in New Mexico, which sounds insane considering how much knowledge is out there about it. The energy in this fight wasn't there, and the striking was weak. Benoist pretty clearly played it safe and eked out a win, so he keeps his job here.




THE RIDICULOUS:

Diego Sanchez vs. Ross Pearson: Without a doubt, this was one of the worst MMA robberies I have ever seen. And I've seen plenty of fights that are close where it really is like, "don't leave it in the judges' hands," where it looks like both guys are coasting and just trying not to lose. This was not one of those fights. To me, the only round I thought was close and would've *MAYBE* have given to Diego Sanchez was the first round. And both guys looked pretty timid here. But Sanchez did not have a good performance here. Kenny Florian said it best: "Those judges should be ashamed. There's no other way to say it." So let's break the scores down. Jeff Collins scored the fight 30-27 for Sanchez. Marcos Rosales had it 30-27 for Pearson. And Chris Tellez had it 29-28 for Sanchez. OK, scoring it for Sanchez was bad enough. But you had one judge scoring every round for Sanchez. Another scored every round for Pearson. Scores that far apart are unacceptable! I'm sorry. You can't have judges completely reversing the scores in fight decisions, but I think it's happened at least once on the last three UFC cards! This is disgraceful. And I'm not going to attack Sanchez for thinking he won. Sanchez is not a judge! It's not his fault the judges are idiots and they don't know how to score fights. Insanely enough, Gilbert Melendez and Dominick Cruz defended the scoring in favor of Sanchez because it looked like he was more aggressive and trying to land more. Did Sanchez land any significant strikes after that flurry late in the first? It looked like everything he was throwing, whenever it was big, he missed big time, and Pearson would counter and land more effectively. What I will criticize Sanchez for is that he looked really flat here. He trains in New Mexico, but he looked like he gassed and got tired very quickly. He didn't have the energy that Pearson did in the last round. Also, Sanchez does this thing where he mean mugs and acts all tough. He taunts his opponent and makes a motion where it's like he says, "C'mon, let's go! Let's fight!" But then he just doesn't seem to throw and engage. It reminded me of the Myles Jury fight and the Takanori Gomi fight. Here are Sanchez's last three wins: Martin Kampmann at welterweight, Takanori Gomi at catchweight because he missed weight, and this fight. All three of those fights were robbery decisions he should not have won. In short, Diego Sanchez is the new Leonard Garcia of the UFC.



Diego Sanchez won a controversial split decision over Ross Pearson at UFC Fight Night 42.


That's it for the R's. But what else is going on at 411mania.com with yours truly, the 411mania Jack of All Trades?

In movies, check out my official review of Edge of Tomorrow.

Like the awesome new digital series, Street Fighter: Assassin's Fist? Check out my new exclusive interview with star Joey Ansah, who plays legendary franchise character Akuma. He also directed and co-wrote the series.

Also, if you haven't seen it yet, I highly recommend everyone check out the MMA documentary Fight Life. The film is now available on iTunes for $3.99 for rental and $9.99 to buy. The documentary provides a good snapshot of the sport and the hell toiling and labor fighters have to go through in order to make a living. It gives a great look at such fighters as Jake Shields and Lyle "Fancy Pants" Beerbohm in their Strikeforce days. Now I know Shields can be a polarizing figure, but I think you will see from this film that these guys are people just like all of us. For Fancy Pants, it's a bit of a sad story. He's a guy that made mistakes in life, but he saw MMA as a chance at redemption and a way to better his life. There was a time where Beerbohm was undefeated and was looking like a pretty good prospect. Unfortunately, he wasn't quite able to come out on top when he got some bigger names, but he did have a tremendous fight with Pat Healy in Strikeforce. Unfortunately, his submission loss to Shinya Aoki sent him packing.

I think one of the things the film does a great job of is the literal hell and physical torture fighters have to go through in order to make weight. While we think cutting all those pounds right before a fight by taking a sauna or a stationary bike to work up a sweat might look easy, it's far from it. You really see how tough it is, especially when the fighters get down to those last two pounds that just won't come off. The film was directed by James Feng. You can check out a trailer of the film below.





* TWITTER *
* http://www.twitter.com/411mma *
* http://www.twitter.com/411wrestling *
* http://www.twitter.com/411moviestv *
* http://www.twitter.com/411music *
* http://www.twitter.com/411games *
comments powered by