SPOTLIGHTS
411 MMA Fact or Fiction 06.11.14: Gustafsson Defeating Jones, Belfort a Black Eye on MMA, The Dirty Sanchez Decision, More
Posted by Larry Csonka on 06.11.2014

Will Alexander Gustafsson defeat Jon Jones in their rematch at UFC 178? Is the Vitor Belfort situation a black eye for the UFC? Was Sanchez vs. Pearson's result the worst decision of 2014? 411's Wyatt Beougher and Jack McGee debate these topics and more!




Welcome back to the latest edition of 411 Fact or Fiction, MMA Edition! Wyatt is out getting married and honeymooning, so I am hosting this week. I'll be using the Wrestling Zone formula that I run while subbing, thanks for understanding. Stuff happened, people loved/hated it and let everyone else know. I pick through the interesting/not so interesting tidbits and then make 411 staff members discuss them for your pleasure. Battling this week: First, he is the man that usually runs this shindig, he is Mr. Wyatt Beougher! His opponent has been sharing his opinion very regularly in the wrestling and MMZ Zones, he is Mr. Jack McGee!

Lets get to work…


Questions were sent out Sunday.


Participants were told to expect MMA-related questions, possible statements on quantum physics and hydroponics.





1. Following his victory over Rustam Khabilov at UFC Fight Night 42, Benson Henderson is one win away from a UFC Lightweight Title shot, no matter who the champion is.



Wyatt Beougher: FACT - Since joining the WEC in early 2009, Benson Henderson has accrued exactly two losses, and both of them have come against current lightweight champion Anthony Pettis. And while both of those wins for Pettis were decisive, a quick look at the UFC's current lightweight rankings show that right now, only Gilbert Melendez is ranked higher than Henderson. With Melendez scheduled to receive his shot at Pettis at the conclusion of the twentieth season of The Ultimate Fighter, who then could leapfrog Henderson for the title shot should he win his next fight? Of the rest of the fighters in the UFC's top ten, I would say only Khabib Nurmagomedov has a legitimate opportunity, as Henderson has already beaten Josh Thomson, Jim Miller, and Donald Cerrone (twice). Rafael dos Anjos just lost to Nurmagomedov not even two months ago, Myles Jury and Michael Johnson haven't exactly beaten top-tier UFC lightweights at this point, and how Gray Maynard has managed to remain in the top ten in spite of losing three of his last four is beyond me. With the way that question is worded, and the very likely possibility that the win in question would likely come against either Nurmagomedov or RDA, I don't see any way (barring a serious injury to "Smooth") that Henderson doesn't get the next title opportunity, even if Pettis does retain his title against Melendez. And if Gil wins? That just makes it all the easier to sell a rematch with Henderson after their first fight went to a split decision.

Jack McGee: FACT - For me, this is quite easily a fact. Benson Henderson is the former UFC Lightweight Champion. The man was on an eight fight win streak before he lost his title, and the man he lost it to is the only man (besides Rocky Johnson back is 2007) to defeat Henderson. Henderson got through a tough opponent in Josh Thomson, much tougher than most gave credit for. Henderson then followed that up with a finish of Rustam Khabilov. This was an opponent that had won six fights in a row, three of those in the UFC. He may not have been in everyone's top 10, but he was a tough opponent and Henderson got that elusive finish he was desperately looking for. His first finish since April of 2010. Henderson needed this performance. He faced a man with power, with throws; someone that was a danger to him, and he fought though it and won. I don't care if the champion is Melendez or Pettis or that hilarious Kung Fu Panda dude; Henderson deserves a shot to get his title back.





2. The UFC entering into a distribution deal with INVICTA to show their events on the Fight Pass service is the first step towards the UFC buying that promotion.



Wyatt Beougher: FACT - At this point, I wouldn't be surprised if Dana White is helping to bankroll InvictaFC not unlike Vince McMahon did with Paul Heyman's ECW prior to its closure. With Zuffa essentially demolishing Invicta's strawweight division for the twentieth season of The Ultimate Fighter, InvictaFC has essentially become a feeder fed for the UFC, and if Zuffa does decide that they want to introduce more women's divisions in the future, what better way than by building up the talent with UFC-grade promotional packages and including fights on Fight Pass? Of course, they could always opt to keep it a separate entity and just funnel funds in as needed, but I think ultimately Dana likes to have a pretty big say in what he's putting his money into (see: his issues with Strikeforce and Showtime), so I can't imagine the UFC doesn't take full control of the promotion at some point in the near future.

Jack McGee: FACT - Come on, the UFC is not doing this out of the kindness of their hearts. If you are a wrestling fan, this will likely feel like the WWE "reaching out to Paul Heyman and ECW." The UFC wants to control the world of MMA, they want to BE MMA and they are establishing their women's division. They have Ronda Rousey, they are adding another weight class, but they need women's MMA to keep thriving at other levels. They have entered into this distribution deal, and will show INVICTA events going forward and make their older content available as well. This is because most of the fighters in the next women's season is coming FROM INVICTA. They want to have access to the footage, and they want to make sure INVICTA can survive to keep the growth of MMA going strong. But even with the UFC help, INVICTA will eventually hit hard financial times. They will look to shutdown and then Uncle Dana will announce "formally" that they have purchased INVICTA. I say "formally," because I have the feeling that they have already "invested" into them. Remember, Zuffa is not a public company, I am sure that there is all kinds of underhanded shit going down.





3. The entire situation with Vitor Belfort's TRT usage, test failure and the way that Dana White handled the situation has a black eye for MMA.



Wyatt Beougher: FICTION - It's no more of a black eye than anything else Vitor has done since 2006, and the fact that his testosterone level is now less than half of what it should be for a man his age should be telling if and when he steps into the cage with Chael Sonnen in July. Is it embarrassing to the UFC that Belfort essentially revealed what we all suspected back when the UFC pulled him from his fight with Chris Weidman? Certainly. But on the bright side, he's getting a fight with another guy with a less-than-sterling record in this department in Sonnen, rather than the middleweight title fight against Weidman that White initially said Belfort would get once he got his testosterone levels under control. So yeah, all parties probably should've handled things differently, but I don't necessarily think it was a "black eye" for MMA, as we've pretty much come to expect Belfort to screw up.

Jack McGee: FACT - it really is, and there is really nothing to change my mind here. Vitor said he needed TRT to get his levels right. Of course there was no mention of his past abuse of steroids, but I digress. He says he needs the TRT to get back to normal, and then, then he gets tested out of season, randomly, and fails his test miserably on February 7th. He claims he got a shot the day before, but when your results are THIS out of control…




…there are no excuses. You were using it as a performance enhancer. And then there is Uncle Dana, Uncle Dana who said that the MMA media treated Vitor poorly. Said that they under estimated him and that he would "test the shit out of these guys" on TRT. Well Dana, it wasn't your testing that worked here, it was Nevada's. And when Nevada discovered the results of the tests, they ended the TRT program, and I am happy about it. But through out the whole thing, we had suspicions. Vitor was proved to be a liar, Dana White came off as a petulant child trying to defend his guy at the sake of his credibility. No one looked good in this entire mess, which was only compounded by the fact that this all came to life due to Wanderlei running from a drug test. The only reason that Vitor's stuff was released was due to the fact that it would all come out at his upcoming hearing to get a license. They even did the slick "release the big damaging news on a Friday" thing like the other sports do.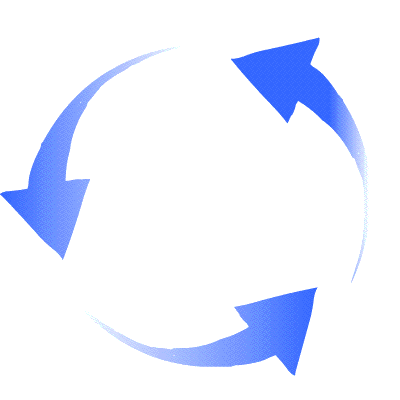 SWITCH!


4. Alexander Gustafsson will defeat Jon Jones when they rematch at UFC 178.



Jack McGee: FICTION - I believe that Alexander Gustafsson showed he has the skills to defeat Jon Jones when they first fought, and looked good in his last fight with Jimi Manua. But I am not sure that he will be the guy to take out the champion. I am not sure if I will ever pick against Jones while he holds the title, he has entered that rarifies air that guys like Silva and GSP attained. Someone one will beat Jones (possibly Alexander Gustafsson or Cormier) but if neither of them do, I am not sure who at LHW can get that job done. But the fact that to me Gustafsson has the skills to beat Jones is what makes this fight one that I am looking forward too. What not good enough? Guys, I am horrible at picking winners of fights. Remember, I was the guy sure that Weidman had been away too long to convincingly challenge Silva. I write to my strengths, I am not a fight breakdown guy, go and get Samer Kadi back here if you want that awesome stuff.

Wyatt Beougher: FICTION - I certainly don't want to discredit "The Mauler", as I severely underestimated how good he was before their first fight, but I stand by my conviction that Jones is the best fighter in the world today, and I think that first fight is going to be motivation enough for him to come out and make a statement. If there's one thing Jones enjoys more than fighting, it's trolling silencing his detractors, and I think he's smart enough to know that if he wins this fight against Gustafsson, especially in decisive fashion, that's going to be the best "troll face" he has to offer. Of course, trying too hard to finish the fight and/or dominate Gustafsson could lead to him making a critical mistake, but again, I believe he's the best, and I believe he's going to use this fight to prove that yet again. I don't buy into the "Jones is scared of Gus" school, because I think he's actually been playing up his heel persona in order to better sell this fight. Of course, I could always be completely wrong - Jones could be afraid of Gustafsson, and he could lose this fight, badly. But I just don't think that's the case.





5. The UFC Fight Night 42 split decision victory for Diego Sanchez was one of the worst decisions of 2014.



Jack McGee: FACT - it also may be one of the worst decisions in the history of the UFC. This was not about a flawed scoring system or the need to scrap the 10-point must system, this was about incompetence, plain and simple. Diego Sanchez pulled out his best Leonard Garcia impersonation and tricked the judged into a win. He threw punches in bunches, he chased forward, and he barely landed a thing while his hometown crowd got behind him and bamboozled two of the fight's judges. Pearson was a more technical striker, landed the cleaner shots and controlled the entire fight. Sanchez looked like he was done as a fighter; he was slower, couldn't take down Pearson (no offense, but Pearson has some shit British wrestling) and looked old. From what I could see, 11 people cage side scored the fight 30-27, Pearson. One scored it 29-18 Pearson. 411 and Dave Meltzer both scored it 30-27, Pearson. The UFC commentary team at the venue thought Pearson won and was robbed. The only thing worse than the horrible judging was the UFC post show, where Dominick Cruz and Gilbert Melendez defended the decision. How did they do this? By saying, "Sanchez moved forward and threw more, he didn't land cleanly, but he won on the scorecards". What bullshit is this? At least Bisping knew it was bullshit. I'd like to thank Marcos Rosales for scaring the fight properly. He escapes the rants of the MMA world. Chris Tellez gave rounds one and three to Sanchez, so this man needs to go away and go away fast. Finally, Jeff Collins gave all three rounds to Sanchez. Mr. Collins, what you've just done is one of the most insanely idiotic things I have ever seen in MMA. At no point in your scoring were you even close to anything that could be considered a rational thought. Everyone in the world of MMA is now dumber for having listened to your scoring. I award you no points, and may God have mercy on your soul.

Wyatt Beougher: FACT - I'd go so far as to say it's the worst decision of the teens, but that's probably just because it's still so fresh in my mind. A year from now, after another particularly egregiously bad decision, I'll vaguely remember thinking this one was awful, but by that point, the new one will have replaced it in my memory as "OMG WORST DECISION EVER". By and large, that's how MMA fans work. With that disclaimer in mind, allow me to expound upon you the reasons why I think this Diego Sanchez decision was so utterly awful:


According to FightMetric, not only did Pearson land a higher number of significant strikes in each and every round, he landed a higher percentage of significant strikes in each round as well, by at least 16%. Plus, Pearson landed the only takedown of the fight and stopped Sanchez's only takedown.

Don't like FightMetric? Watch the fight. Unless you're Jeff Collins (who should really have his ability to judge professional MMA events revoked for no less than a year), you watched a close fight, but one that Ross Pearson pretty clearly won. He wobbled Sanchez in the first, avoided Diego's takedown and then dropped him in the second, and then used his range to keep Sanchez from scoring anything in the third.

Sanchez won the fight Clay Guida-style, where he didn't really do much of consequence, but he stayed moving for fifteen minutes, which is somehow enough to confound some judges into believing that it's "Octagon control" or whatever and score rounds in your favor.

It's Diego Sanchez - he should always lose, especially when he looked as old and slow as he did on Saturday night. Or did you forget he dated Ali Sonoma?





6. UFC 174: Johnson vs. Bagautinov will likely do the lowest buyrate of the year for the UFC.



Jack McGee: FICTION - I don't think that it will do anything great, but I think it has a chance to do better than most think. The lighter weight classes in the UFC have been having issues drawing, for example Jose Aldo. Jose Aldo is not a great draw, the UFC knows this and that has led to the big discussion about his not getting paid properly. But Aldo has been the "main draw" on three PPV events, and has not set the world on fire. UFC 142: Aldo vs. Mendes did 235,00 buys. UFC 156: Aldo vs. Edgar did 330,00 buys, but had the advantage of having Aldo as a challenger along with other familiar fighters like Rashad Evans and Alistair Overeem. UFC 163: Aldo vs. Korean Zombie did 170,000 buys. Aldo is doing better than most realize, but not a top tier guy. The reason that I think the show has a chance to do well is because of the FOX effect. Demetrious Johnson has the benefit of fighting in the main event of three "Big FOX" events. That, along with the fact that he is an American and English speaking fighter, bodes well for him. Aldo never had that big exposure, and as sad as it is, in 2014 people still tend to not have a lot of time for people that aren't like them. So while a guy like Aldo is awesome and has been for along time, a large part of the fanbase has no attachment to him. I hope I am right and that the PPV does better than the low level PPV events, but at the same time I wouldn't be surprised if it under performs; there's only been like 17 major MMA events since May 1st.

Wyatt Beougher: FACT - Barring a shitstorm of injuries befalling a card that has fights people actually would pay to see? This card right here is going to be the worst buyrate of 2014 for the UFC. For as good as Might Mouse is, people just won't pay to see him fight without a bigger draw on the card, and the closest thing UFC 174 has to a big draw is Andrei Arlovski, a guy who didn't really draw when he was UFC Heavyweight champion and hasn't been with the promotion (or relevant, really) in over six years. Sure, Rory MacDonald is fighting Tyron Woodley, presumably for a shot at Johny Hendricks, but that fight legitimately has the potential to be the worst fight of the year, so I can't imagine a lot of people are going to be buying the show for it. The only two remaining fights on the PPV portion of the card feature Ryan Bader and Rafael Cavalcante and Ryan Jimmo and Ovince St. Preux - not exactly big fight sellers. This is a prime example of a show the UFC should've put on Fight Pass (certainly Gustafsson/Manuwa would've done a better buy rate than this), or that the need to establish a second-tier PPV price for. If they made these PPVs $20, it'd be a lot easier sell, and I'd be willing to bet they'd more than make their money in additional sales at the lower price point.







Have you checked out the Csonka Podcasting Network? If you haven't, you should We run anywhere from 15-20 shows a month, discussing pro wrestling, the world of MMA, the NBA, general sports, popular TV series of the past, bad movies, battle rap, interviews, MMA & Wrestling conference calls and more! Around 10 different personalities take part in the various shows, which all have a different feel; so you'll likely find something you like. All of the broadcasts are free, so go ahead and give a show a try and share the link with your friends on the Twitter Machine and other social media outlets! Running since May of 2011, there are currently over 500 shows in the archive for you to listen to.



Larry Csonka is a Pisces and enjoys rolling at jiu jitsu class with Hotty McBrownbelt, cooking, long walks on the beach, Slingo and the occasional trip to Jack in the Box. He is married to a soulless ginger and has two beautiful daughters who are thankfully not soulless gingers; and is legally allowed to marry people in 35 states. He has been a wrestling fan since 1982 and has been writing for 411 since May 24th, 2004; contributing over 3,000 columns, TV reports and video reviews to the site.

Your heart is free. Have the courage to follow it…TO CSONKA'S TWITTER!

http://www.twitter.com/411wrestling
http://www.twitter.com/411moviestv
http://www.twitter.com/411music
http://www.twitter.com/411games
http://www.twitter.com/411mma



comments powered by