SPOTLIGHTS
What's Next 6.16.14: UFC 174 Aftermath
Posted by Robert Practor on 06.16.2014

411's Robert Practor takes a look at Rory MacDonald's big win, Demetrious Johnson's latest title defense and what's next for all the top competitors from UFC 174!

Hello again everyone and welcome to the column that breaks down What's Next! There was no What's Next last month after UFC 173 and I have just been generally a little less active on the site as of late. Life has been pretty hectic as I finished up my first semester of grad school (earned all A's and one B!), my wife and I embarked on a lovely week-long honeymoon in Punta Cana, and to top it all off, we just purchased our first home and moved in just last week. Things are finally starting to settle down a bit and though I am surely going to be kept very busy between work and doing things around the house, I am excited to sit down, take a breather, and write about the sport that we all know and love.

And that takes us to where we are today, in the wake of UFC 174, an event which quite frankly looked lackluster on paper and ended up coming across about as mediocre as I expected. You could see the apathy from the Vancouver crowd grow throughout the night, to the point that fans were leaving the arena in droves during the main event. Despite all that, the event still had some good performances and we saw Demetrious Johnson continue his dominant reign atop the UFC's Flyweight division as well as Rory MacDonald returning to form with a dominating performance over Tyron Woodley. With that being said, there's a lot to talk about so let's get down to business, do what we're here to do, and map out...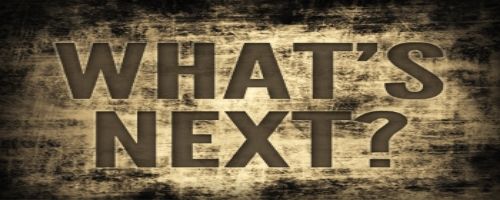 ---

Demetrious Johnson



Demetrious Johnson looked great as always as he soundly defeated Ali Bagautinov, marking his fourth successful defense of the Flyweight Championship. 'Mighty Mouse' outworked Bagautinov for the entire 25 minutes of the fight, with a near 3 to 1 striking advantage over the challenger. Bagautinov was able to land 2 takedowns in the fight, but he failed in 14 other attempts and in the two that he did land, he could not hold the position and Johnson was quickly able to make it back to his feet. Johnson still has his critics out there as some say he is not exciting and not a draw, but he he won this writer over with his incredible run in 2013. He showed he does have finishing ability as he submitted John Moraga with a nice armbar late in the fight as well as a picture-perfect KO over Joseph Benavidez, who is regarded as the next best Flyweight fighter in the UFC, yet has succumbed to 'Mighty Mouse' twice. Johnson is at the top of his game and is simply the definition of elite in his division.

Seeing as the Flyweight division is still relatively developing, there are not a ton of options when it comes to who is next in line for the next title shot, and John Dodson appears to be the top choice. Brad Pickett has a chance at sneaking in to that spot if he defeats Ian McCall in Ireland next month, seeing as he is one of only two men (along with Dominick Cruz) to hold a victory over Johnson. 'One Punch' Pickett, who ironically only has one KO victory in the past six years, would have to look spectacular in his Flyweight debut to earn a title shot though since he is is just 2-2 in his past four fights, which leads us back to Dodson. 'The Magician' has looked fabulous in his past couple bouts, earning stoppage victories over Darrell Montague and John Moraga, and appears to be the only Flyweight currently out there who could have some success against the champ. Dodson dropped a decision to Johnson in January 2013 but he did have many successful moments in that fight, including knocking Johnson down multiple times and having him hurt, but Johnson came on strong late in the fight to secure the W on the judges' scorecards. With the lack of options combined with how good Dodson has looked as of late, as well as UFC President Dana White stating that the fight makes sense, it appears that we may be seeing that fight happen this Fall.

What's Next: Demetrious Johnson vs. John Dodson - Flyweight Title


---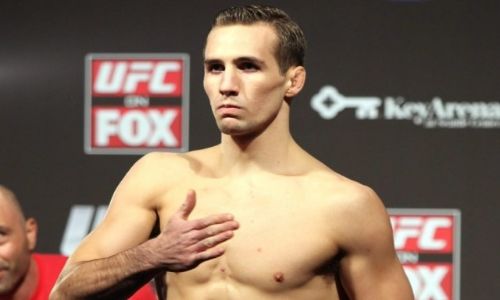 Rory MacDonald



Rory MacDonald returned to form at UFC 174 after a row of lackluster performances against Jake Ellenberger, Robbie Lawler, and Demian Maia. 'Ares' looked a level above Tyron Woodley throughout their fight, which surprised many who believed Woodley may have been closing in on a title shot against Johny Hendricks. The 24 year old former training partner of Georges St. Pierre has long had lofty expectations placed upon him and if he can perform like this on a consistent basis, a title shot is sure to follow. The winner of this fight was rumored to possibly receive the next crack at the Welterweight Title but the Robbie Lawler-Matt Brown winner is likely to get that opportunity instead, leaving MacDonald needing one more win before getting his shot. Hector Lombard and Dong Hyun Kim are two surging Welterweights and are set to face off in August in China. Lombard has looked good since dropping to Welterweight, obliterating Nate Marquardt and earning an impressive victory over Jake Shields while 'Stun Gun' Kim is on a four-fight win streak which includes a KO of the Year contender spinning back elbow back in March. The winner of this fight would be a great opponent for Rory MacDonald to give us the next Welterweight #1 Contender down the road.

What's Next: Rory MacDonald vs. winner of Hector Lombard - Dong Hyun Kim (Fight Night - Aug. 23)


---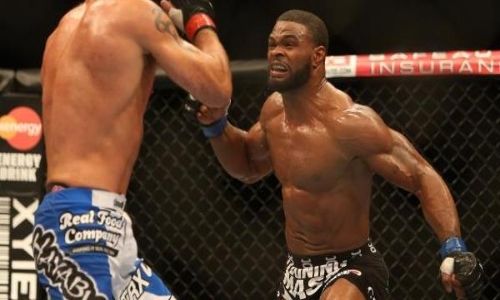 Tyron Woodley



Dana White stated on the UFC post-fight show that Tyron Woodley "chokes in big fights" and while that may not be entirely true, it could end up being the case. Woodley was brutally knocked out in a Strikeforce Welterweight Title fight against Nate Marquardt yet he managed to work his way up the rankings to the point that his fight with Rory MacDonald could have netted him a title shot. Whether it was choking, nerves, or MacDonald simply being the better fighter, Woodley just looked lost and overmatched out there. 'The Chosen One' earned the biggest victory of his career over Carlos Condit in March when Condit suffered a gruesome knee injury. Woodley, who looked good in the brief fight, appeared to be a clear top 5-level Welterweight but maybe in retrospect he is just not at that level. Maybe Condit would have taken back control had the injury not occurred. Regardless, Woodley's poor performance at UFC 174 has knocked him back down a few pegs and he will now have to regroup and start putting together some consistently strong performances. The loser of the aforementioned bouts between Lawler-Brown and Lombard-Kim are the most logical choices for whom Woodley should meet next as he attempts to bounce back. Depending on when Carlos Condit is able to return, I'd like to see him face the loser of Lawler-Brown so we will go with the loser of Lombard-Kim for Woodley's next opponent.

What's Next: Tyron Woodley vs. loser of Hector Lombard - Dong Hyun Kim (Fight Night - Aug. 23)


---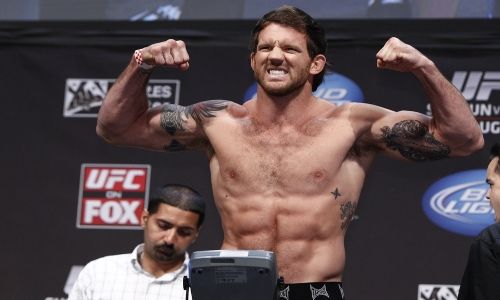 Ryan Bader



Ryan Bader did what most expected him to do as he soundly defeated Rafael Cavalcante, easily dominating him en route to a unanimous decision victory. Bader performs well against lower-ranked fighters such as Cavalcante, Anthony Perosh, and Vladimir Matyushenko but he falters anytime he goes up against top fighters like Jon Jones, Lyoto Machida, or Glover Teixeira, so I feel like we have seen him reach his ceiling. As for who he faces next, there are not a lot of options currently there for him in the Light Heavyweight division. Dan Henderson, Shogun Rua, and Phil Davis are all coming off losses and those coming off of wins are either on a level higher than Bader (Daniel Cormier) or already have a fight booked (Rumble Johnson). Depending on when Rashad Evans is able to return and when Bader is booked next, a fight between the two could be put together, although Bader may not be booked against someone at that level again yet. Ovince St. Preux was another Light Heavyweight fighter that picked up a win at UFC 174, as he broke Ryan Jimmo's arm, marking his fifth win in a row with four of them by stoppage. A matchup between Bader and St. Preux was proposed at the post-fight press conference and both appeared open to it, so that may well be the bout we see from them next.

What's Next: Ryan Bader vs. Ovince St. Preux


---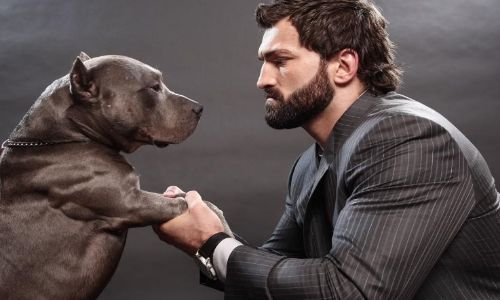 Andrei Arlovski



I assumed the bout between Brendan Schaub and the returning Andrei Arlovski would not make it past the first round yet it surprisingly went to the judges' scorecards, where we saw a questionable decision as Arlovski was awarded the victory despite being outperformed in pretty much all measurable ways by Schaub. I share Dana White's views on it though in that Schaub doesn't have too much of a leg to stand on considering neither of them did much throughout the fight, especially the first two rounds. This was not the way that 'Pitbull' envisioned his UFC return going but at least he got the victory, so here's hoping he got the nerves out and we see a better performance his next time out. Stefan Struve makes his incredible return to the cage next month after serious health concerns, and he takes on Matt Mitrione. Arlovski taking on the winner of that bout sounds about right. Frank Mir, another aging Heavyweight veteran, remains employed despite losing four straight, and a bout between he and Arlovski could have some merit as well.

What's Next: Andrei Arlovski vs. winner of Stefan Struve - Matt Mitrione (UFC 175)


---




Closing Words



There you have it ladies and gentlemen. Agree/disagree with my ideas? Has Demetrious Johnson's dominance in the Flyweight division boosted him to top 3 Pound-for-Pound status? Is John Dodson the right choice for the next title shot? Who should Rory MacDonald face next? Any other thoughts, comments, or questions, please feel free to comment below!

Until then, we'll see you next time when we try to map out What's Next
comments powered by