SPOTLIGHTS
MMA's 3Rs 6.19.14: UFC 174 Edition
Posted by Jeffrey Harris on 06.19.2014

From Rory MacDonald's big win over Tyron Woodley and Andrei Arlovski's controversial win to Demetrious Johnson's title victory and more, 411's Jeffrey Harris breaks down the Right, the wRong and the Ridiculous from UFC 174!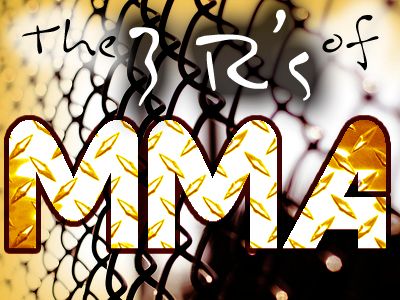 *The Column Concept*
Greetings loyal readers and welcome back to a brand new edition of the MMA's 3R's, where we look at the Right or the good, the wRong or the bad, and the Ridiculous or the absolute worst in the MMA world.

The UFC was back last week with the UFC 174 PPV. Remember Wanderlei Silva getting taken out of UFC 175 for running away from a random drug test? Well, Chael Sonnen took a random drug test and failed his, and now he's retired from MMA. So let's get to it.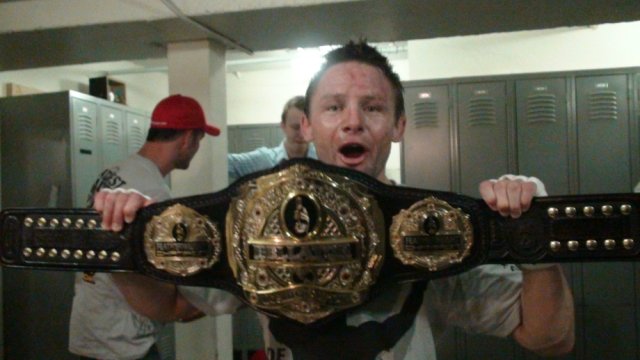 THE RIGHT:


Demetrious Johnson vs. Ali Bagautinov: It wasn't fireworks but it was still a strong, dominant win by Johnson. I thought Bagautinov was a tough, legit challenge for Johnson, but I didn't see him as exceptional in any area to truly best or upset Johnson. Johnson's knees and clinch were very strong here. Bagautinov I'm not sure was really ready for this type of challenge. He had a good record and he was 3-0 in the UFC, but he had a quick path to the title since he is a flyweight fighting in a still relatively young division. I was sort of confused by Demetrious Johnson downplaying John Dodson's accomplishments after the fight, saying he wanted "new challenges." From a champion's perspective, I can see him wanting new challenges. But there are not many guys at flyweight who are ready to fight him at flyweight yet. For example, he mentioned Brad Pickett. I love Brad Pickett, but he's coming off only one win since moving down to flyweight. If he beats Ian McCall, he might be in the running because he has a win over Johnson at bantamweight and an exciting style. Let's say Ian McCall actually fights again. Johnson has already fought him twice. Pickett is someone he's fought before, but he lost to him. So those aren't exactly *new* challenges. Sure there is Zach Makovsky working his way up, but he's still only ranked No. 9. Dodson is ranked No. 1 and is really Johnson's hottest ticket he will get for a while. A fight like he had against Bagautinov isn't going to turn him into a bigger draw. Dodson is one of the more exciting fighters at flyweight and he could be Johnson's most marketable match-ups the moments. Just saying, Johnson shouldn't be so quick to avoid a rematch with Dodson…unless he's worried about how close Dodson came to beating him the first time.


Demetrious Johnson defeated Ali Bagautinov in the main event at UFC 174.

Ovince St. Preux vs. Ryan Jimmo: I think one positive you can take from UFC 174, and yes there are some, is that Ovince St. Preux is emerging as a strong prospect in the light heavyweight division. He was matched up against Ryan Jimmo on his home turf, and he came out victorious. OSP is definitely showing a much-improved grappling game in his recent performances. And he dominated and finished a fighter that makes a lot of his opponents just look bad. He's now looking at four wins in a row in the Octagon. I'm hoping St. Preux gets a step-up in competition for his next fight, and Ryan Bader does seem like a good option. Bader will also test how much St. Preux has improved with his wrestling and takedown defense. But on paper, Bader still presents holes in his game that makes him a beatable matchup for OSP. And what is up with Ryan Jimmo? He seems to get a bad injury every other fight now.

Rory MacDonald vs. Tyron Woodley: Now credit to MacDonald because he had a strong, dominant performance here. Woodley tends to be hit and miss with his performances, and this was not one of his rise to the occasion type of moments. He had absolutely nothing for Rory MacDonald in this fight. MacDonald shut him down everywhere. Now was this an outstanding performance from MacDonald? No, it wasn't. He did a good job of dominating a tough, explosive, heavy-handed wrestler. He wasn't able to finish him in the third round when it looked like he could've. It's not surprise Dana White has made Matt Brown vs. Robbie Lawler the title eliminator fight at welterweight. While a lot could happen from now until the next welterweight title bout, whoever wins that fight rightfully deserves the next shot at the title and not Rory MacDonald. Still it was a better performance for MacDonald than he's had in a while.


Rory MacDonald defeated Tyron Woodley by decision in the co-main event at UFC 174.




THE wRong:

Chael Sonnen Wars: Episode VII: OK so after all that hysteria of Wanderlei Silva dodging a random drug test for UFC 175, Chael Sonnen took his. And he failed his random test for two failed substances. Sonnen promptly explained what happened, explaining he was taking medication to compensate for going off his TRT treatment and also taking fertility drugs so he could conceive a child with his wife. So now Chael Sonnen has "retired" from the sport…at least for now. A return to the sport wouldn't surprise me. Sonnen is apparently going to try to appeal the decision of his failed test by claiming he was taking banned substances, that are legal, but he took them "out of competition." Not sure how that makes any sense, but that's Chael Sonnen for you. The UFC and Dana White were remarkably lenient toward Sonnen here. Sonnen gets off easy because he has been one of the UFC's biggest draws in the past several years, and his career as relevant contender was basically already over. I got to be honest, I'm kind of over the juicing thing at this point. From my perspective, I really do not care if fighters juice or not. If they get caught for breaking their rules or endanger their health later in life, that is their fault and responsibility. However, all this ignorance fighters claim when they fail a test is absolute nonsense. Sonnen knew what he was doing. For him to claim he didn't know how to disclose this information to the commission is twaddle. Every fighter has to be responsible and should know exactly what they put into their body. But here is my problem. A lot of hardcore fans have this great love and reverence for Pride FC. Am I honestly supposed to believe all the top fighters in their heyday in Pride FC were on their honor system and were not using anything when they weren't being tested? I refuse to believe they were all on the honor system. But whatever happened, happened. There is nothing we can do about it now. I am not saying it was OK, but fans and writers who are so sanctimonious about drugs and cheating right now need to wake up and realize the good old days in Pride were even more illegitimate.



Chael Sonnen announced his retirement from MMA after failing his random drug test for UFC 175.

Yves Jabouin vs. Mike Easton: It was a rather underwhelming fight. It was OK on some level. Jabouin dominated Easton and did what he had to do to win, but it was an especially disappointing from Easton. Easton was riding a three-fight losing streak before this fight, and he had absolutely nothing to really challenge Jabouin with. Now Easton is 0-4 in his last four fights, and he will be lucky to still have a job for this fight. It's been really cold for Easton after he debuted at 10-1 in the UFC and won his first three fights. Easton is supposedly a black belt in BJJ, but he has never used it very well in his fights. He routinely gets out-grappled by fighters with lesser grappling credentials. This fight was no exception. He will be very lucky if he gets another shot in the UFC. Frankly, I'm not sure he should even be ranked in the top 15 after suffering four losses in a row.




THE RIDICULOUS:

Andrei Arlovski vs. Brendan Schaub: Dana White said it best. The fans lost this one. For Arlovski, this was his big chance to prove he belonged on the big stage. Putting this fight on the main card was arguably a questionable move, but that's kind of the roll of the dice you have with heavyweight fights most of the time. Usually with heavyweight fights, you will see quick or exciting finish, or a long, sloppy, uneventful fight. And that's what this one turned out to be. To me the decision was not the case of a robbery as we had before with Diego Sanchez vs. Ross Pearson. If Schaub is upset with the decision, he only has himself to blame.



Andrei Arlovski defeated Brendan Schaub by split decision at UFC 174. It was a poorly received bout.


That's it for the R's. But what else is going on at 411mania.com with yours truly, the 411mania Jack of All Trades?

In movies, check out my official review of How to Train Your Dragon 2.

Over in games, check out some of my official E3 2014 coverage with my previews of The Order: 1886 and Middle-Earth: Shadow of Mordor.



* TWITTER *
* http://www.twitter.com/411mma *
* http://www.twitter.com/411wrestling *
* http://www.twitter.com/411moviestv *
* http://www.twitter.com/411music *
* http://www.twitter.com/411games *
comments powered by