SPOTLIGHTS
MMA's 3Rs 6.26.14: WSOF 10, Bjorn Rebney Out of Bellator, Rampage Wants to Retire Again, and More
Posted by Jeffrey Harris on 06.26.2014

From Quinton Jackson talking about retirement again and Bellator replacing Bjorn Rebney with Scott Coker to Dave Branch's submission win and more, 411's Jeffrey Harris breaks down the Right, the wRong, and the Ridiculous from the week in MMA!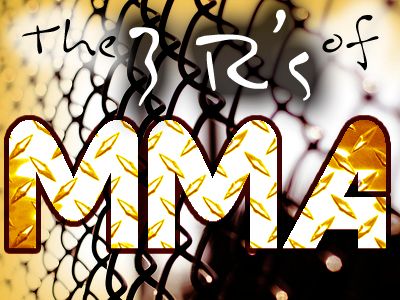 *The Column Concept*
Greetings loyal readers and welcome back to a brand new edition of the MMA's 3R's, where we look at the Right or the good, the wRong or the bad, and the Ridiculous or the absolute worst in the MMA world.

World Series of Fighting was back on NBC Sports Network with WSOF 10. Now for WSOF, putting three title fights on their show was a huge gamble that ultimately paid off for them. It was a good, exciting show. I think any show like this with three title fights is generally a bad idea because it's highly possible you could end up with three 25 minute decisions, and that's not good for a TV product. However, that didn't happen here.

Also Bellator MMA ousted Bjorn Rebney as their CEO replacing him with former Strikeforce head and founder Scott Coker! So let's get to it.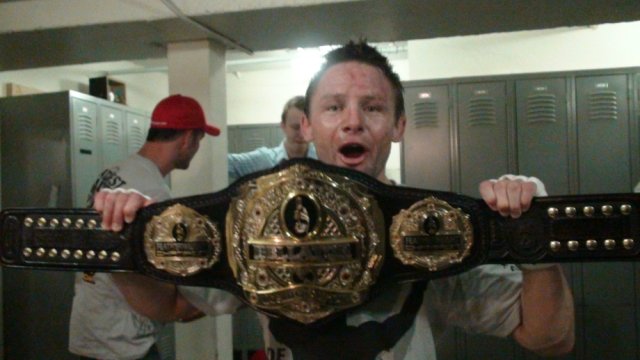 THE RIGHT:


Rick Glenn vs. Georgi Karakhanyan: This turned out to be a surprising, great fight. It's just a good example of how oddsmaking, rankings, and records sometimes mean absolutely nothing in an actual fight. Karakhanyan was the champion with a record of 23 wins and 3 losses. Glenn was a relatively unknown fighter with a 14-2 record. Karakhanyan actually started the fight off strong and dominated most of the first round. He got Glenn to the ground and took his back and almost submitted him. He had a beautiful armbar transition that looked absolutely slick, but Karakhanyan lost it and Glenn was able to take top position. Things changed dramatically in the second round. Glenn started getting the better of Karakhanyan and then wailed on him on the ground for about several minutes straight. Karakhanyan appeared to have a broken rib and he quit on the stool after the second round. It was an impressive win for Glenn on a big stage, so good on him. And good on Karakhanyan's corner for not letting him continue after he was injured and seriously hurt after the second frame.



Photo Credit: Lucas Noonan/WSOF

Dave Branch vs. Jesse Taylor: It was a bad night for Coco the Monkey (The Ultimate Fighter season 7 reference). Jesse Taylor's title hopes were dashed after he was submitted early in the first round by Dave Branch. Branch looked good here. He escaped an early guillotine choke attempt by Taylor before escaping and then applying a slick D'arce choke to get the finish. Now it was a good win, but I debate if you could actually even consider either guy a top 25 or top 30 middleweight. Taylor may have won seven in a row before this fight, but it was a very padded record. Dave Branch is a decent fighter. He fought in the UFC before and went 2-2, but he's more notable for his losses there than his wins. He got slammed and knocked out by Gerald Harris, and then he was later submitted by Palhares, the current WSOF welterweight champion. Regardless, it was a good performance for Branch. But let's be clear, the WSOF is still the minor leagues right now, considering neither of these guys were able to make it in the UFC. But some guys excel on the smaller stage which is why you need promotions like WSOF.



Photo Credit: Lucas Noonan/WSOF

Luiz Firmino vs. Tyson Griffin: This was straight up domination by Firmino over Griffin. Now granted, Firmino looks like a huge lightweight, but Griffin just looked much older and slower in the cage than his 30 years of age. Firmino beat him up and dominated him straight up everywhere. It's surprising to see how far Griffin has fallen, considering there was a time where it looked like he was going to be a contender in the lightweight division and he was really one of the UFC's top lightweights when the division was in its early stages and growing. It seems Griffin either went in decline or better fighters just came along who were much more well-rounded and Griffin could not catch up with their skills. It does look like he has not really evolved or changed his game. This really could be it for Griffin after his recent disappointing stretch. It wouldn't surprise me to see Firmino fighting the winner of the upcoming WSOF lightweight title fight.

Bjorn Rebney Fired, Scott Coker replaces him as Bellator MMA President: So Bjorn Rebney has been ousted as the public head and CEO of Bellator MMA, the company he founded. Taking his place will be former Strikeforce promoter Scott Coker. Overall, I think this was a good move for Bellator MMA and Spike TV. There have been a lot of issues coming out surrounding problems with fighters and Bellator MMA as of late, from suing fighters to guys like Ben Saunders coming out and saying how horrible it was working for him. I think the biggest problem though is that the weekly tournament format did not work for Spike TV. I think it was fine because when they were on FSN, Deporters, or MTV2, they were trying to grow the roster and company. It helped them build some stars and the guys they want to promote. But the Spike TV audience is not interested in tournaments or the "pure sports" format. And once they moved to Spike, the tournament format was becoming irrelevant. Fighters started to get "injured" a lot more. Tournament fights and title fights started falling apart. Champions who lost their titles refused to take part in tournaments again. Bellator MMA was constantly making up new rules to compensate for these issues, so the tournament format became a joke. I think Coker made his fair share of mistakes in Strikeforce, but what he did a great job of was finding and promoting great new up and coming talent who are still successful in UFC now. He helped put women's MMA on the map by promoting Gina Carano, Cris Justino, and Ronda Rousey on a big stage. He also turned a regional promotional into a national one. Even Dana White thinks this move is a good fit for Bellator. So now Bellator MMA will move away from tournaments and have less fight cards. After they failed to try and be UFC-lite, and put on a failed version of The Ultimate Fighter with Bellator Fight Masts, this is a good move for them.


Bjorn Rebney was ousted from his position as CEO of Bellator MMA by Viacom and Spike TV. Scott Coker is now in charge of the company.
THE wRong:

TJ Dillashaw vs. Renan Barao rematch in the works: This one might be a little late, but I wanted to address it anyway. At a media scrum, UFC President Dana White said this fight was a likely rematch that was getting talked about. Ultimately, I'm not very keen on this fight. The first fight was a one-sided beatdown by Dillashaw. Barao was a dominant champion and had a great run, but Raphael Assuncao I'd say has more than earned his shot at Dillashaw. Now maybe that fight wouldn't be a big PPV draw. But then it'd be good fight for Fox instead for a TV main event. I believe Barao should at least have to win another fight to get another shot at the belt. Let's see how he does after losing for the first time in about 10 years against someone like Takeya Mizugaki. We've had enough immediate title rematches in MMA as it it.

Kimbo Slice possibly going to Bellator: OK, so there been rumors as of late that Bellator is looking to sign Kevin "Kimbo Slice" Ferguson to fight for them. The last we saw of Kimbo in an MMA fight was his submission loss to Matt Mitrione at UFC 113 in May 2010. Since that time, he's gone into boxing and gone 7-0 as a boxer. But his wins were against cab drivers as Robert Winfree and Pat Mullen like to say. Now honestly, on one hand I see how this move could benefit Bellator. In the quest to get as many eyeballs in front of your TV screen, Kimbo Slice could definitely garner that type of additional interest from casual fans. On the other hand, I feel like we've been down this Kimbo Slice road before. The UFC used him for Ultimate Fighter, he got some big ratings there, but he couldn't hack it inside the cage. Do we really need to see Kimbo Slice part 3? Oh well. Here's to Kimbo Slice vs. Tito Ortiz on PPV.




THE RIDICULOUS:

Rampage wants to retire: So the same day Bjorn Rebney was fired from Bellator MMA, Rampage posted on his Instagram that it's time to consider retirement or maybe fight for himself. He also said that MMA has never had his back like he's had. For one thing, I don't know how it's possible for "MMA" to even have his back. And besides that, MMA has given him a lot of fame and fortune. At one time, Rampage was a great fighter and a gifted talent, but I think he let all that get away from him. I think MMA is not to blame so much as himself, if he's not happy with his career that is. This isn't the first time Rampage "retired." He said he "retired" from MMA in 2009 and said he would only take some boxing fights when he wanted. So I'm not sure he will follow through here. I will say, King Mo's response to Rampage on this post was quite hilarious.


"MMA hasn't had my back they way I had it's back. Time for me to think about retirement. Or fighting 4 myself." – Quinton Jackson


That's it for the R's. But what else is going on at 411mania.com with yours truly, the 411mania Jack of All Trades?

In movies, check out my official review of Jersey Boys.

Over in games, check out some of my official E3 2014 coverage with my previews of The Order: 1886 and Middle-Earth: Shadow of Mordor.



* TWITTER *
* http://www.twitter.com/411mma *
* http://www.twitter.com/411wrestling *
* http://www.twitter.com/411moviestv *
* http://www.twitter.com/411music *
* http://www.twitter.com/411games *
comments powered by