SPOTLIGHTS
What's Next 7.08.14: UFC 175 Aftermath
Posted by Robert Practor on 07.08.2014

411's Robert Practor takes a look at Chris Weidman's next potential challenger, Ronda Rousey's dominance, and what's next for the top competitors from UFC 175!

Hello again everyone and welcome to the column that breaks down What's Next! UFC 175 is in the books and the two main events certainly delivered. Chris Weidman and Ronda Rousey both affirmed their status as the top dogs of their divisions, albeit in very different ways. Weidman's Middleweight division remains stacked and intriguing, while Rousey's Women's Bantamweight division appears to be a graveyard of broken bones and busted spirits. The Prelims also saw Urijah Faber continue his winning ways when not fighting for a title. There's a lot to be discussed so with that being said, let's get down to business, do what we're here to do, and map out...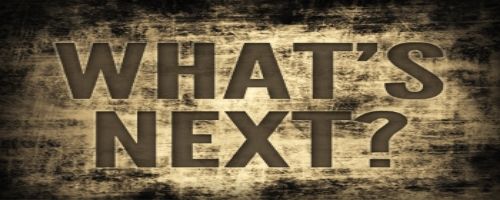 ---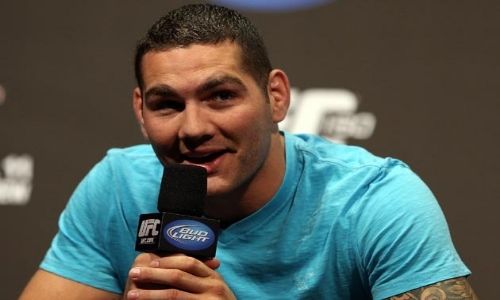 Chris Weidman



Count me in as one of Chris Weidman's past doubters. Coming into his title fight against Lyoto Machida, I had Weidman ranked #9 in my Pound For Pound rankings, considerably lower than my counterparts here at 411 as well as the consensus rankings throughout the MMA media, where he has regularly been ranked in the top 5. With the awkward nature of his wins over Anderson Silva, and the next highest-ranked fighter he bested being Mark Munoz, I just was not comfortable enough ranking him ahead of fighters like Jon Jones, Jose Aldo, Demetrious Johnson, Cain Velasquez, or even Vitor Belfort. Well, after this past Saturday's UFC 175 event, all of that doubt has been erased.

Chris Weidman faced off against Lyoto Machida, a former Light Heavyweight Champion who is hard to finish and extremely difficult to figure out, who had looked fantastic since dropping down to Middleweight, where many have believed he belonged for a long time now. With the way Weidman pressed forward at Anderson Silva with seemingly no fear and perhaps a bit of a reckless nature (in my opinion, but it obviously worked out for him), I envisioned Machida making him pay for it ala his brutal KO over Ryan Bader back in 2012 when Bader came rushing in. That didn't happen though. 'The Dragon' got off to a slow start, which unfortunately is all too common for him, and Weidman brought the heat, causing Machida to not be able to find his rhythm until later in the fight. Find his rhythm he did, as the challenger came on strong in the fourth round, the first time Chris Weidman has ever entered championship rounds. Machida began successfully stuffing Weidman's takedown attempts while doing some serious damage with strikes. I felt that Weidman may have been wilting as they headed into the final frame, but the American showed strong will and desire as he came back strong as the two provided an incredibly entertaining conclusion to the fight. Despite a thrilling flurry from Machida to close the fight, Weidman survived and came out the victor, scoring a unanimous decision and erasing all doubt from the fanbase that had been unwilling to give him their seal of approval just yet.

The thrilling nature of the fight and how good Weidman looked as well as the adversity that he overcame will do wonders for his future as a draw for the UFC. Chris Weidman is going to become a huge draw for the UFC, mark my words. He is a well-spoken, good looking All-American who unseated the greatest fighter of all-time and remains undefeated as he looked great getting past a very tough Lyoto Machida. That is a license to print money, ladies and gentleman. Dana White has (ridiculously) stated that Vitor Belfort may still receive the next title shot but there are so many things wrong with that line of thinking it's not even funny. The man failed a random drug test in February. Belfort has been spewing outright lies as he stated that his levels were just "a little high… nothing absurd… the limit was 1100, and I was at 1,200." Belfort tested at 1,472! Not 1,200, not a little above the limit, he tested at 1,472! He continued the laughable comments by nonchalantly stating that he simply took a weekly dosage in one shot instead of spreading it out through the week. The problem with that? It's abuse of a prescribed substance! Plain and simple, Vitor Belfort finally got caught for what many have long suspected him of doing, which is cheating the system and abusing testosterone while hiding behind the veil of Testosterone Replacement Therapy. Dana White continues to stand behind Belfort (despite railing on Cyborg every chance he gets) and believes the fact that he was on TRT somehow negates the fact that he popped high just like many other fighters have done in the past (which resulted in….. suspensions!) and that Belfort is still likely to be Weidman's next title challenger. Rant aside, there is no way that Vitor Belfort can come out of all this without receiving a suspension (let's hope) so let's be realistic and look for the next top contender, shall we? 'Jacare' Souza and Luke Rockhold are currently ranked #4 and #5 in the Middleweight division and both would provide a credible challenge to the Champ. Jacare's next bout is still up in the air, as he was scheduled to meet Gegard Mousasi in the co-main event of next month's UFC 176 but with headliner Jose Aldo going down with an injury, the UFC has yet to name a replacement for the main event and I honestly wouldn't be surprised if the entire card is scratched altogether. Whether Souza fights Mousasi at UFC 176 or the bout is moved to another card, Souza is my pick to receive the next title shot pending a victory over the always-game Mousasi. Jacare has a record of 20-3 and is unbeaten in his last 6 fights, 5 of which he has earned finishes in. If he fails to get past Mousasi, the title shot should go to the last man to defeat Jacare, Luke Rockhold. The former Strikeforce Middleweight Champion is 12-2 in his career and has earned two impressive stoppage victories since falling to a Vitor Belfort spinning-heel-kick-to-oblivion. While I would prefer to see Rockhold earn another victory or two before earning a title fight, he would remain the best option if Jacare can't get by Mousasi.

What's Next: Chris Weidman vs. 'Jacare' Souza or Luke Rockhold - Middleweight Championship


---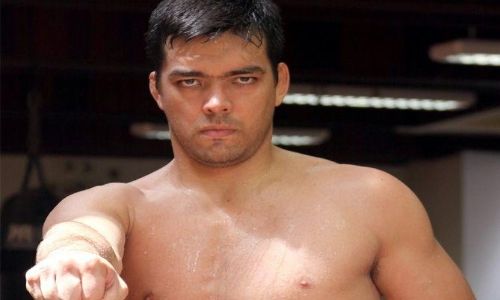 Lyoto Machida



Lyoto Machida put in a great performance against the ever-improving Champion Chris Weidman at UFC 175, coming on especially strong in the championship rounds. That fight was a thrilling affair and I have to say, I have never seen Machida's face look the way it did after that fight. This is one of those cases (similar to Robbie Lawler and Alexander Gustafsson in their respective title fights, albeit this decision was clear-cut) where the challenger did not lose much in defeat. 'The Dragon' can go back to the drawing board and if he picks up 2 or 3 wins he could find himself vying for the title once again. As for where he should go from here, there are a lot of options. If 'Jacare' Souza earns himself the next title shot, Luke Rockhold would need another fight before getting his own shot, and there would be no bigger test for him than Machida. Machida could take on an up and comer like Yoel Romero. Romero has been making some noise in the Middleweight division and while Machida would be a huge jump in competition, it would still mark a tough test for Machida while giving Romero a major opportunity. Tim Kennedy is coming off of perhaps the biggest victory of his career as he defeated Michael Bisping in April, so he is another sensible option. My top choice though, would be the winner of Cung Le and Michael Bisping at next month's Fight Night emanating from Macau, China. While Bisping's stock has dipped since going 2-3 in his past 5 fights, he would provide Machida with a big name opponent and could still prove to be a tough test. If Cung Le were to defeat Bisping, a bout between Le and Machida could be absolutely fantastic.

What's Next: Lyoto Machida vs. Cung Le - Michael Bisping winner (Fight Night - Aug. 23)


---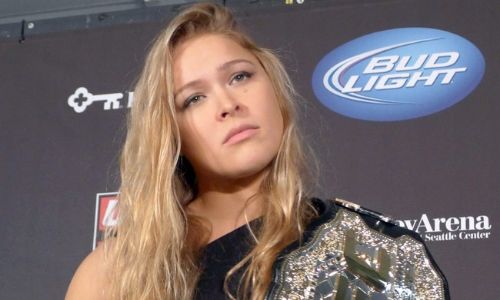 Ronda Rousey



What else is there to be said about Ronda Rousey? She is the greatest woman fighter on the planet. She is undefeated and has dominated every opponent set in front of her. She was once viewed as a one-trick pony with nothing but the armbar which earned her her first 8 victories, but has shown that to not be the case as she earned her past two wins by TKO. Rousey's career fights have averaged under 3 minutes. There appears to be nothing she can't do. After her absolute dismantling of Alexis Davis, Rousey was put in a bad spot (which has happened to her before, look how she was portrayed during her run as a coach opposite Miesha Tate on The Ultimate Fighter last year) as Joe Rogan asked her if she would make a 24 day turnaround and main event UFC 176, which lost their headline fight. Rogan stated that someone in the production truck prompted him to ask the question and Dana White expressed anger for the question and called it "one of the most idiotic" moves in history, but I honestly wouldn't be surprised if he knew full well about the question. White had been all over the media being quoted as saying Rousey will fight anyone, anytime and tells anyone who will listen that she is his "new Chuck Liddell" and now that Jose Aldo pulled out of his title fight and the company is left scrambling for a headliner for the UFC 176 PPV, you can't tell me the thought didn't cross Dana's mind. Hell, Rousey already saved the day by making the fastest turnaround between title fights in company history by fighting Sara McMann less than two months after beating Miesha Tate. The whole ordeal ended up being all for naught anyway, as Rousey required nine stitches in her knuckle due to a re-occurring issue as well as needing minor knee surgery. Rousey will likely take a couple months and take care of her body and we will see her back in the Fall. Her title fight against Tate was the co-headliner under Weidman-Silva II and her destruction of Alexis Davis co-headlined under Weidman-Machida, and I think it's time for her to go back to receiving top billing on her own. That being said, the pool of contenders is running low. She has beat Miesha Tate twice, Sarah Kaufman, Liz Carmouche, Sara McMann, and now Alexis Davis so the only deserving contender currently with the UFC remains Cat Zingano. Zingano defeated Miesha Tate to earn a title shot against Rousey but ended up suffering a major knee injury, taking her out of action for a long period of time. Her misfortunes continued as she tragically lost her husband. With coming back from a major injury, terrible personal issues to face, and the fact that she hasn't fought since April of 2013, it almost feels unfair to bring her back by throwing her right in with Ronda Rousey, but there's no one else anywhere close to deserving the shot. The UFC could finally decide to bring in Cristiane 'Cyborg' Justino or Holly Holm, but I don't feel confident it will happen just yet, so all signs point to Rousey-Zingano coming this Fall.

What's Next: Ronda Rousey vs. Cat Zingano - Women's Bantamweight Championship


---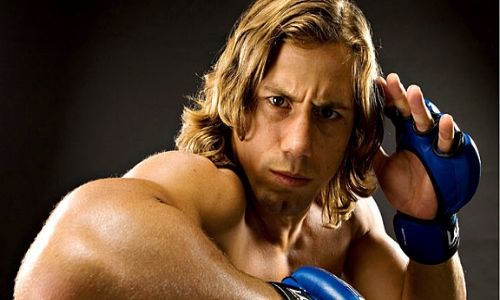 Urijah Faber


Urijah Faber took on Alex Caceres, who was expected to be outmatched against the elite veteran, and Faber surprisingly met more resistance than expected but still managed to get the submission victory. 'The California Kid' continues his run of being unbeaten in non-title fights, as all 7 of his career losses have come in title bouts. Bantamweight Champion TJ Dillashaw will rematch former champ Renan Barao next month at UFC 177 and if Barao manages to win the belt back, Faber's hopes of getting another title shot will dwindle even further as he has already tasted defeat at the hands of Barao twice. Things could get interesting though if Dillashaw comes out of the fight as Champion, as he and Faber are teammates and have seemed to go back and forth on whether they would fight each other. A Dillashaw-Faber fight would be very intriguing and would have a teacher vs. student feel to it, but we'll cross that bridge if and when we get there. For now, Urijah Faber will hope to continue running through opponents on his way to another title fight. A fight between he and Kid Yamamoto has been rumored for the Fight Night event in Japan later this year, and while that fight would have been viewed as a dream match a few years ago, it doesn't pack the same punch today as Yamamoto is a shell of his former self. He is 1-5 in his last 6, but if Faber really pushes to get onto the Japan card, the fight will likely happen as there's not a lot of other Bantamweight challengers for Faber to knock off. Aside from Yamamoto, long-time rival Dominick Cruz would seem to be the actual best option. A rubber match between the two would be a solid Fight Night main event or PPV co-headliner, and is the type of fight I could see Cruz taking in his return to the cage. If Cruz wins, it is clear that he is still one of, if not the very best Bantamweight in the world and can receive a title shot and continue where he left off before his rash of injuries. If Faber wins, we may see that Cruz will not be able to make it back to where he once was and we could be one step closer to yet another title fight for 'The California Kid'. Faber-Cruz is the fight that would sell more and makes more sense, but I still would not be surprised for the UFC to give Faber the fight he wants in Yamamoto and perhaps Cruz gets matched up with Raphael Assuncao upon his return.

What's Next: Urijah Faber vs. Kid Yamamoto or Dominick Cruz


---




Closing Words



There you have it ladies and gentlemen. Agree/disagree with my ideas? Where does Chris Weidman rank on your P4P lists? Who should he face next? Will Ronda ever be defeated and could we finally see the long-awaited Rousey-Cyborg fight? What about Urijah Faber and the Bantamweight Title picture? Any other thoughts, comments, or questions, please feel free to comment below!

Until then, we'll see you next time when we try to map out What's Next
comments powered by