SPOTLIGHTS
MMA's 3Rs 7.10.14: UFC 175 and The Ultimate Fighter 19 Finale Edition
Posted by Jeffrey Harris on 07.10.2014

From Chris Weidman and Lyoto Machida's epic war and Ronda Rousey's destruction of Alexis Davis to Frankie Edgar beating BJ Penn into retirement and more, 411's Jeffrey Harris checks in with the Right, the wRong and the Ridiculous for last weekend's UFC shows!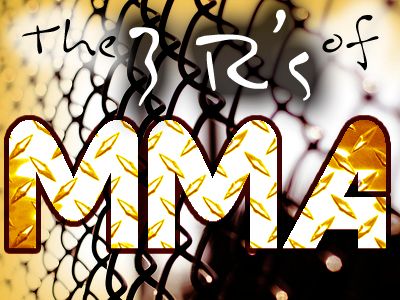 *The Column Concept*
Greetings loyal readers and welcome back to a brand new edition of the MMA's 3R's, where we look at the Right or the good, the wRong or the bad, and the Ridiculous or the absolute worst in the MMA world.

The UFC held yet another two events this weekend with UFC 175 last Saturday and The Ultimate Fighter 19 Finale earlier this week. BJ Penn has finally retired from the sport. And World Series of Fighting had their first event on NBC. So let's get to it.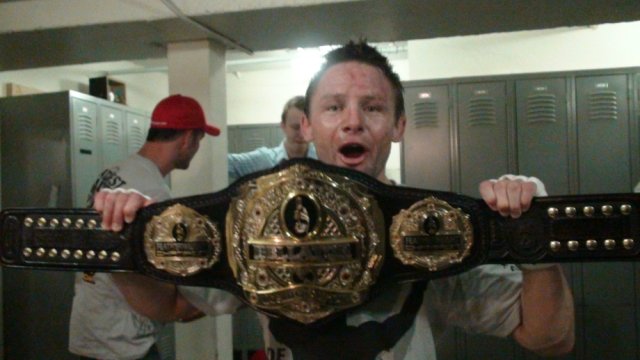 THE RIGHT:


Chris Weidman vs. Lyoto Machida: This turned out to be a tremendous fight and I will not suffer any crap talkers or doubters of this fight. I picked Weidman to win this fight, but I could've seen it going a number of ways. Machida is so tricky and elusive, making other elite fighters often look like garbage, I figured he had the best chance out of any contender to beat Weidman. My feeling watching this fight was that one of Machida's best weapons in his trademark stick-and-move, hit-but-not-getting-hit style is also one of his greatest weaknesses. And the reason I feel that way is because he spends a lot of time being patient and waiting to attack. He's a counter-striker and he's often not very aggressive. Now what happened here is that Weidman actually made him pay for those things. Weidman controlled the Octagon, he maintained distance very well. While Machida was feeling Weidman out, Weidman was able to tag Machida and assert his will and dictate the pace of the fight. Machida had a great round in round 4, but by that point, Weidman had already solidly dominated the fight. Now I admit a couple rounds were close. Machida opened up in round 4. But the problem was that he waited round 4 to open up. At the post-fight press conference, Machida even admitted he probably should've been more aggressive in the earlier rounds. How can you doubt Weidman after this fight? Machida stylistically is probably the most difficult fight he will ever have in his career other than Anderson Silva. He went five rounds with Machida. He took every big shot Machida had, and he kept coming. Only one other fighter went five rounds before with Machida, and that was Shogun Rua. Hopefully this win legitimizes Weidman's title reign and he becomes an even bigger star and draw because of it.


Chris Weidman defeated Lyoto Machida by decision in the main event at UFC 175.

Ronda Rousey vs. Alexis Davis: It is Ronda Rousey's world, and we are just living in it. I think all of us expected Rousey to dominate and beat Davis. Yes, that's true. But I don't think we expected for it to happen the way it did at UFC 175. Rousey annihilated Davis in 16 seconds, making it the second fastest UFC title fight in history. One of the major criticisms against Rousey is her striking, and she showed that off big time here. The McMann fight was bemoaned because it was stopped "too fast," but this was a more emphatic knockout stoppage. McMann's punches and striking looked outstanding here. I think what I love the most about her style is that I think she's really good about using her striking to transition to her grappling. After she rocked Davis with an uppercut, she landed a beautiful judo takedown before finishing the fight with some nasty ground strikes. Now we have the deal where it looks like Rousey is so far above and beyond the rest of her competition. I still think there could be intriguing contenders for her if Holly Holm comes into the UFC and she's any good. I think the UFC will try hard to bring in Gina Carano. For all intents and purposes, Gina Carano would basically be like Matt Hughes vs. Royce Gracie, so whatever. It's business. People would tune in it for it. Cris "Cyborg" Justino poses one of the most intriguing match-ups for Cyborg because of her strong striking abilities but also she's huge. But the reason she is use is because of the years she has used steroids. I've seen recent photos of her, and while I don't know if she is still juicing, she is still jacked up. Not to mention, Cyborg already turned down a deal with the UFC that could've given her an easier path to fight Rousey, and she asked to be released.


Ronda Rousey knocked out Alexis Davis in 16 seconds during their UFC 175 title bout.

BJ Penn vs. Frankie Edgar: For whatever reason, a lot of fans worked themselves into a trance and really believed Penn could make something happen here. The truth is, Penn has been done for a long time. So he really needed this fight to truly understand that. That's fine. Just let this be the last time for Penn. Edgar annihilated Penn who had absolutely nothing for him. I think Penn really should've just focused on going back to lightweight after beating Hughes. There was really nothing for him as an undersized welterweight. Regardless, Penn is a legend. He's one of the greatest lightweight fighters of all time, and he's still one of only two men that have won two titles in two UFC weight classes. I'd be very surprised if Penn is not inducted into the UFC Hall of Fame next year. He definitely deserves us. Thanks for everything Baby Jay.


"I shouldn't have come back. I shouldn't have been in the ring tonight to compete with a top level [fighter] like Frankie Edgar." - BJ Penn after his main event loss at The Ultimate Fighter 19 Finale.

Urijah Faber vs. Alex Caceres: I thought this was actually a solid performance by Alex "Bruce Leeroy" Caceres. I don't think he was ready for this level of competition despite his recent win streak. However, even in a losing effort he looked good and made it a tough fight for Faber. Faber had a tough battle in front of him with Caceres improved overall game as well as his size and length. Faber is now in a tough position where he is now a top contender at bantamweight, but his friend and training partner is the champion. Faber said he wouldn't want to fight TJ Dillashaw, but will that ever change?

TUF Season 19 Finale Fights: Wow. TUF 19 might've been considered one of the worst seasons in the show's history, but the fights for the finale definitely delivered. I figured Dhiego Lima, but Serra-Longo Fight Team product Eddie Gordon looked great in his destruction of Lima. Similarly, Corey Anderson looked great with his quick annihilation of Matt Van Buren. The season didn't deliver, but the finale fights were a lot of fun. I'm not sure how far these guys will get in the UFC, but their performances here will hopefully erase some of the stink of season 19. Corey Anderson's emotional victory speech also made for great TV.

Derrick Lewis vs. Guto Inocente: This was an impressive win for Derrick Lewis who earned his second UFC knockout victory on The Ultimate Fighter 19 Finale main card. Lewis looked good and he definitely did a good job of people remembering him with this fight. He got a big opportunity to fight on the main card on Fox Sports 1 and he asserted himself well. He talked about his goals to eventually fight Cain Velasquez, and he called out Matt Mitrione which makes a lot of sense right now. Mitrione's fight at UFC 175 was cancelled. Lewis is on a five-fight winning streak and is 2-0 in the UFC. Lewis clearly looks like he will need to work on his cardio and stamina, though, if he wants to get to a higher level.




THE wRong:

Matt Mitrione vs. Stefan Struve cancelled: Unfortunately one of the featured heavyweight fights at UFC 175 was cancelled earlier in the night. I was really looking forward to this fight and Struve's comeback. However, during his warm-ups he suffered what was apparently a panic attack and passed out. Struve is OK, but it was decided it was best for him not to perform. I think cancelling the fight was the right move. Struve not only had a debilitating heart ailment that put him out for a year, he also had to deal with the recent passing of his father. Struve announced that he is going to reevaluate his health and career. I wish Struve the best, and he might have to consider his career being over. It sucks for him because he's still only 26 years old. Hopefully, he will be OK. Dana White announced at the post-fight scrum that he wanted to pay both fighters their show and win money, provided they got approval from Lorenzo Fertita.


Stefan Struve's scheduled fight with Matt Mitrione at UFC 175 was cancelled after Struve suffered a panic attack and collapsed in the back.
THE RIDICULOUS:

Russell Doane vs. Marcus Brimage: OK, this fight is an example of a fight where I scored it for the guy who lost (Brimage), but I felt like he only really had himself to blame for losing. I had it even going into round 3. I think Brimage did show a little improvement with his grappling and getting off of his back. But Brimage frequently had openings and chances to do more, but he was way too patient and way too tentative. He was clearly nailing and hurting Doane with the leg kicks, but then he wouldn't follow up. But what makes this fight very ridiculous to me was the score of 30-27 to this fight. This means a judge gave Doane every round, which is ridiculous. There were some other clucky scores for UFC 175 throughout the night. One was giving Chris Weidman a round three score of 10-8 for the main event. That was a good round for Weidman, but not a 10-8. MMA judging still sucks. However, for Brimage, I believe he only has himself to blame. When fights are close, I believe fighters should not be trying to squeak by. I'm not saying they should go balls to the wall, but they should be trying to win and not leave any doubt. This was not a robbery like Ross Pearson vs. Diego Sanchez was a robbery. Also Brimage. Time to let go of the DBZ power scanner. It looks silly now.



Marcus Brimage lost by split decision to Russell Doane at UFC 175.


That's it for the R's. But what else is going on at 411mania.com with yours truly, the 411mania Jack of All Trades?

In movies, check out my official review of the new movie Earth to Echo.

Over in games, check out some of my official E3 2014 coverage with my previews of The Order: 1886 and Middle-Earth: Shadow of Mordor.



* TWITTER *
* http://www.twitter.com/411mma *
* http://www.twitter.com/411wrestling *
* http://www.twitter.com/411moviestv *
* http://www.twitter.com/411music *
* http://www.twitter.com/411games *
comments powered by