SPOTLIGHTS
MMA's 3Rs 7.17.14: Holly Holm Joins the UFC, Ali Bagautinov's Drug Test Failure, UFC 176 Cancellation, and More
Posted by Jeffrey Harris on 07.17.2014

From the UFC finally signing Holly Holm and the cancellation of UFC 176 to Ali Bagautinov's random drug test failure and more, 411's Jeffrey Harris breaks down the Right, the wRong, and the Ridiculous from the week in MMA!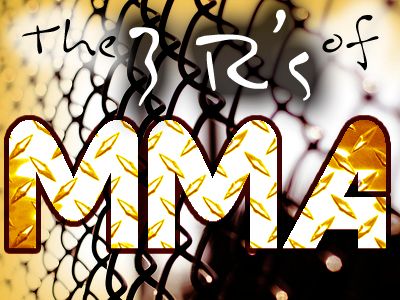 *The Column Concept*
Greetings loyal readers and welcome back to a brand new edition of the MMA's 3R's, where we look at the Right or the good, the wRong or the bad, and the Ridiculous or the absolute worst in the MMA world.

We actually had the weekend off from UFC. But by the time you read this, UFC Fight Night 45 will have already taken place. But a lot has happened in the MMA world as of late. So let's get to it.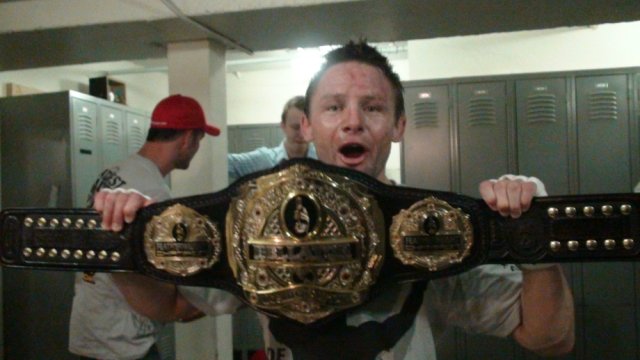 THE RIGHT:


UFC signs Holly Holm: So the UFC has finally signed undefeated women's bantamweight fighter and championship boxer Holly Holm. This is good news. Since Ronda Rousey has been annihilating the competition, bringing in a prospect like Holly Holm was smart. While I am not sure that Holm can beat Rousey, at least on paper, Holm looks like an interesting and fresh match-up for Rousey. This is also good because now that she's in the UFC, Holm will be tested by much stronger fighters and grapplers. If she has any hope of defeating Rousey, she will have to prove she can deal with that. The competition Holm faces at the UFC will have a lot more experience and skills than the level Holm faced in Legacy, Bellator, and Fresquez Productions.



Top MMA free agent and undefeated fighter Holly Holm has been signed by the UFC.

Chad Mendes and Jose Aldo exchange words: So Chad Mendes accused the injured Jose Aldo of running away from their fight. Then Jose Aldo released a statement and called Chad Mendes a "p****" and then basically accused him of being a juicer by taking "supplements." Mendes then responded with a fun little collage on Instagram and told Aldo, "supplement deez nuts." I mean, saying "supplement deez nuts" was about as grade school a comeback as you can get, but it was a fun little exchange. They should've been doing this before the fight. Provided this fight does get put back together, hopefully this adds more interest. Personally, if Aldo is going to be out past February, he needs to be stripped of the title.


Chad Mendes and Jose Aldo shared an amusing back and forth on social media after their fight was "postponed."
THE wRong:

Arlovski vs. Bigfoot II headlines UFC Fight Night 51: This sort of came out of nowhere. Andrei Arlovski, who recently returned to the UFC, will now face Antonio "Bigfoot" Silva in a rematch from their fight in Strikeforce at UFC Fight Night 51. Silva won their first fight in Strikeforce in 2010. The fight wasn't all that great to be honest, though I wouldn't call it terrible. I would say this is not the worst match-up to make, though I have no idea why it's the headliner. Perhaps another fight will come along and that will change. Look, I will watch this fight, and it's a free card anyways. However, I am just not sure Arlovski deserves this spot after the way he performed in his UFC return at UFC 174. And he was given a main card spot there. Now granted, Arlovski had that fight of the year performance against Mark Hunt in his last fight, but he is also coming off of a suspension for his elevated testosterone levels in his use of TRT. So really, just an awkward UFC fight card main event in my person opinion.



Antonio "Bigfoot" Silva is scheduled to face Andrei Arlovski in the main event at UFC Fight Night 51.

UFC 176 cancelled: OK, I did want to weigh in on the whole cancellation, *ahem*, excuse me, "postponement" of UFC 176. Well for starters, the event is not postponed. It has obviously been cancelled. By saying postponed, that implies the event will still be held at a later date, which UFC 176 is not. So saying the fight card has been postponed is basically a lie. I get why the word postponed was used. For PR speak, it is not as verbally harsh to say postponed instead of cancelled. The fight card was cancelled after Jose Aldo had to pull out of his main event title bout with Chad Mendes due to injury. 2014 is becoming one of UFC's worst injury years ever. It is just as bad if not worse than 2012. It's especially not good when they have all these new events. Personally, I think it's not too many shows that is problem but still too many PPV's. Obviously, the international shows are doing very well when UFC goes to new places that generally do not have a lot of big MMA events. So instead of worrying about getting big fights or title bouts on PPV, instead UFC needs to consider just cutting down the PPV schedule entirely. Do not schedule 13 or 14 PPVs next year. Try 10 or 11 instead. Obviously, with all these injuries that are bound to happen, they cannot risk cancelling another PPV. Sometimes short-notice injuries are unavoidable like they were here. In that case, it is best to not have to have so many PPVs in the year to worry about this issue.


UFC Chairman and CEO announced "postponement" of UFC 176.




THE RIDICULOUS:

Tim Kennedy knows 50 dirty fighters: The always outspoken Tim Kennedy decided to voice on social media that he knows 50 fighters who are dirty and cheating. Considering that Ali Bagautinov just failed a drug test for EPO, who also trains out of the same camp as Kennedy with Jackson MMA, it is not hard to believe he knows some other cheaters. Kennedy likes whine and complain a lot. What annoyed me about his statements on Twitter is that it makes him look like he is trying to come off like a martyr. However, if he is that serious about cleaning up the sport and getting an even playing field, reveal who the cheaters are. Do not "dry snitch" (Credit: Amod Rice) and say you know 50 cheaters. To people who would call it snitching, well the cheaters who know Tim Kennedy ought to already be nervous that he said, right? If Tim Kennedy wants to come clean and reveal the cheaters, then do so. Otherwise he needs to be quiet. Also, he will not avoid fighting without random drug testing either.



UFC fighter Tim Kennedy claims he knows 50 fighters are who are dirty.

Ali Bagautinov fails drug test for EPO: UFC flyweight title contender Ali Bagautinov was jacked up on EPO for his fight with Demetrious Johnson. He was randomly tested ahead of the bout, but the test results were not available until after the fight. The good news, if any, from this is that Bagautinov still lost. At the end of the day, I truly believe steroids or PEDs don't really make you a better or elite fighter. Bagautinov has now been suspended for a year. This just goes to show that even the smaller weight class fighters who are not big or huge guys will still look to get a competitive edge. At least Bagautinov or his camp have not released an asinine statement trying to deflect the blame as many fighters have. I think a one year suspsenion for first-time offenders is fair



Ali Bagautinov failed a drug test for EPO for his UFC 174 title bout.


That's it for the R's. But what else is going on at 411mania.com with yours truly, the 411mania Jack of All Trades?

In movies, check out my official review of the new movie Earth to Echo.

Over in games, check out some of my official E3 2014 coverage with my previews of The Order: 1886 and Middle-Earth: Shadow of Mordor.



* TWITTER *
* http://www.twitter.com/411mma *
* http://www.twitter.com/411wrestling *
* http://www.twitter.com/411moviestv *
* http://www.twitter.com/411music *
* http://www.twitter.com/411games *
comments powered by