SPOTLIGHTS
Why Losing Jones vs. Cormier Hurts The Fans
Posted by Robert Winfree on 08.15.2014

With Jon Jones injured and his fight with Daniel Cormier delayed until the end of the year, 411's Robert Winfree takes a look at why that's bad for the promotion and for everyone who was looking forward to the fight!

I am a fan of MMA, and have been for some time but recently I find myself slipping into a malaise. This week just served to reinforce the guarded apathy that seems to be permeating the fan base of MMA, because this week it was announced that UFC light heavyweight champion Jon Jones injured his ankle and his upcoming title fight with Daniel Cormier had to be postponed. This relatively soon after the fight had to be modified when original challenger Alexander Gustafsson had to pull out of the fight with a knee injury, which resulted in Cormier getting the shot. It seems impossible for the UFC to get a card from conception to execution without a featured bout falling apart, and it's starting to wear on the patience of the fans.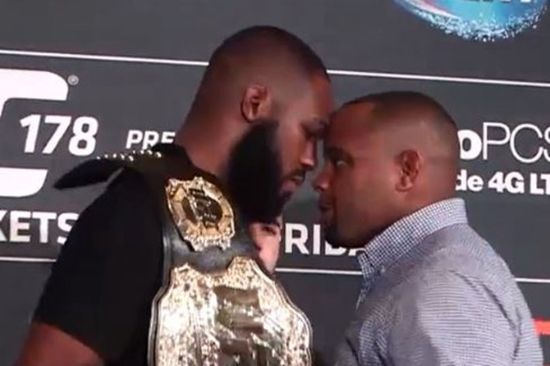 I was really looking forward to this one too



I'm having a hard time becoming excited about anything the UFC is doing, not because of lackluster in cage performances or being overwhelmed by the number of shows the promotion is running, but because it seems any time I look forward to an event or a specific fight it inevitably falls through. I've talked in the past about how the number of events contribute to this, Jeff Harris just had a column go up talking about the prevalence of injuries this year in MMA, and unfortunately this time it hit what was likely the biggest fight the UFC was going to have this year. While injuries and fights falling through are simply a reality of MMA, it has a serious consequence in that fans stop caring. If the UFC runs an event a week the fans can simply choose not to watch the less important events, such as this week's event headlined by Ryan Bader taking on Ovince St. Preux, and thereby avoid viewer fatigue. But if the fighters never enter the cage, well that presents a completely different problem.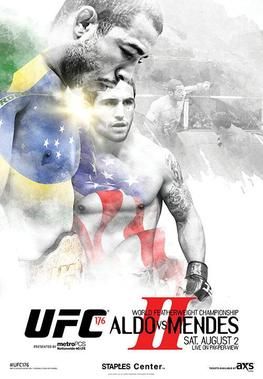 The UFC has nearly exhausted their goodwill with the fight fans, at least as far as getting excited about announced cards goes. There was a time when fans, myself included, would get excited when fights were announced. That time has come and gone, now it seems we respond with a more jaded "Let's see if they can stay healthy". Torpor has replaced anticipation and excitement whenever UFC President Dana White gets on twitter or in front of a microphone and reveals an upcoming event. It seems like we, as fans, are just sick of getting our hopes up only to have an announcement like this weeks that a main event fighter is injured and things are being rescheduled.

UFC 178 was likely going to be the biggest event the UFC had this year, UFC 175 is reported to have done roughly 550k buys which is the highest buys of a UFC event this year. In a down year for PPV buys 550k is the highest of the year for the UFC. Combine the relatively low bar with the amount of buzz that Jones and Cormier were getting and UFC 178 was a near lock to be the biggest show of the year. The new headlining fight for UFC 178 is UFC flyweight champion Demetrious "Mighty Mouse" Johnson defending his title against Chris Cariaso. I am a big fan of Johnson, but the last event he headlined became the least purchased since UFC 53 and Chris Cariaso has less of a chance at winning this fight than anyone Johnson has fought so far at flyweight. The event went from being one of the most anticipated of the year to one that will be lucky to get over 100k buys. That's a troubling state of affairs from a business standpoint.

Perhaps most troubling is that the string of injuries seem to be aimed at the top of the card rather than the bottom. I guarantee that no one would care if Ryan Bader were injured and had to be replaced with another similarly ranked light heavyweight to take on Ovnice St. Preux, but Jose Aldo or Jon Jones going down is a much bigger deal. We seem to live in a time when the UFC championship belt comes with a clause that you must be injured for 4-6 months a year. Johny Hendricks won the UFC welterweight title in March of this year and seems unlikely to fight until early next year, while Robbie Lawler, the man he beat for the vacant title, has fought twice and been victorious each time. Anthony Pettis defeated Benson Henderson for the UFC lightweight title in August of 2013 and between injuries and coaching the twentieth season of The Ultimate Fighter is unlikely to defend that title until December 2014 or January of 2015, on a side note I have no faith in his scheduled fight actually happening. The man he beat for the title, Benson Henderson, has defeated two opponents since that fight and is scheduled to take on Rafael dos Anjos in August of this year. UFC heavyweight champion Cain Velasquez seems to need a surgery every year to repair something with his shoulder, Jose Aldo is far from a sure thing to make it to the announced fight, Dominick Cruz was stripped of the bantamweight title because he couldn't stay healthy, and now we can add Jon Jones to the list of champions who've had to pull out of a title defense.



The most active UFC champion on their roster



I am a fan of MMA, I want to get excited over possible fights, to eagerly anticipate the clash of fighters inside the Octagon. At the moment though, I can't do that. I have been burned too many times, too many times the elation of an announced fight has come crashing down around me. I am still a fan, but I can't feel the same level of excitement I used to, I can't spend weeks thinking about the clash of fighters, I just wait and hope that the announced fight actually happens. Viewer fatigue can be overcome, viewer apathy is a much more serious problem, and the UFC is staring squarely in the face of apathy when they can't get a main event fight from announcement to the introductions reliably.



Robert Winfree is a libra, long time contributor to the MMA zone of 411mania.com, host of the weekly 411 Ground and Pound radio show every Sunday at 8pm eastern, and current live coverage guru.
comments powered by