SPOTLIGHTS
411 Fact or Fiction MMA: Bader's Future, Carano to Bellator, More
Posted by Wyatt Beougher on 08.20.2014

Would Gina Carano be making a good career move by signing with Bellator? Has Ryan Bader shown that he can be a top light heavyweight fighter in the UFC? 411's Dan Plunkett and Mark Radulich debate these topics and more!




Welcome back to another edition of 411 Fact or Fiction MMA Edition, and I'm your host, Wyatt Beougher. Last week, Jonathan Solomon took on Evan Zivin, and for the first twelve hours that the polls were open, it looked like Jonathan was going to take last week's contest in a walk, as he was up 12 votes to 1. Evan came roaring back however, and he ended up scoring the win by a 15-14 margin. Great effort from both guys last week, so I'm not surprised that the final vote tally was as close as it was.

This week sees Mark Radulich step into action on short notice to take on Dan Plunkett. Alex Watt was originally scheduled to compete this week, but he wasn't going to be able to get responses back in time, so Mark was kind enough to move up a week in the rotation and fill in. Mark is, for the first time in his Fact or Fiction career, looking to battle his way back to .500, while Dan is coming off of a win, so it'll be interesting to see how this plays out, as Mark has traditionally been a strong performer inside the Fact or Fiction cage.



TALE OF THE TAPE
RED CORNER
"Handsome" Dan Plunkett
Columnist/Roundtable Coordinator, 411 MMA Zone
1-0-0

VS

BLUE CORNER
Mark "Headshrinker" Radulich
Supreme Overlord, Radulich in Broadcasting Network/ Event Coverage, 411 MMA Zone
2-3-0



---

Has Bader convinced you he's ready to take the next step up in competition?





1.) Ryan Bader's win over Ovince St. Preux at Fight Night 47 did nothing to inspire confidence in the possibility of Bader winning against a top-level UFC light heavyweight.



Dan Plunkett: FACT I suppose the response to this statement could vary based on what you think constitutes a "top-level" 205-pounder. If top-ten is "top-level," then Bader should be able to beat at least Dan Henderson and Mauricio Rua at this stage in the game. I consider the top level to be the current top six fighters in the division – Jon Jones, Alexander Gustafsson, Daniel Cormier, Rashad Evans, Glover Teixeira, and Anthony Johnson – because the group has established themselves as a step above the rest of the division. Bader's wresting base and still-evolving striking likely wouldn't be enough to topple any of the six light heavyweights listed.

Mark Radulich: FACT I fell asleep watching this show. I woke up the next morning to read the results and fell back asleep wading through the 5 rounds of boredom that constitutes a Ryan Bader win. I think it is has been well established that fair to middlin fighters or those passed their prime (Rampage) are fair game for Bader but he's going to lose to anyone with better than average skills. OSP has potential but obviously he still needs work and that made him a great opponent for Bader. Bader is the very definition of an upper tier gatekeeper. He's the guy you beat if you want a shot at the title. However, Bader will never get close to a title shot barring a bus accident that takes out the top 5 Light Heavyweights. He's a Fight Night fighter, that is all he'll ever be.

---

Is Pearson ready for the top ten?





2.) After Ross Pearson's impressive stoppage of Gray Maynard, the UFC needs to match him up with a top ten lightweight for his next fight.



Dan Plunkett: FACT After beating up Maynard and Diego Sanchez in consecutive fights, a top-ten opponent would make the most sense for Pearson, who hasn't had a legitimate loss at lightweight in three years. Pearson would serve as a solid return opponent for TJ Grant, who earned a title shot after beating Maynard last year but has been sidelined with a nasty concussion. He would also make a sensible opponent for Michael Johnson, or the loser of Saturday's Benson Henderson vs. Rafael dos Anjos main event match. Once you look below the top-ten fighters, the matches either don't make sense for Pearson or the fighters already have bouts lined up. Jorge Masvidal or Joe Lauzon, both coming off wins, would make sense if their next matches hadn't already been determined. Rustam Khabilov seems like a fun opponent, but he's lower ranked and coming off a loss, so he doesn't make a ton of sense for Pearson.

Mark Radulich: FACT Pearson is 3-1-1 since his return to lightweight. TJ Grant is allegedly looking to come back this fall. I say match them up together. The title is held up until January so even if TJ Grant wanted to wait for the title shot he was promised a year ago, he'd have to wait until next spring at the earliest. He's better off rebuilding himself. Meanwhile, if Pearson wants a shot at the gold he's got to start racking up name wins. Clobbering Maynard was a good start but taking out the guy who was scheduled to fight for the title wouldn't be bad either.

---

Does McMann remain at least one win away from a Rousey rematch?





3.) Sara McMann's questionable split decision win over Lauren Murphy guarantees that McMann will need to win at least one more fight before earning a rematch with Ronda Rousey.



Dan Plunkett: FACT She's going to need more than one more fight to get back to the champion. Even if she had stormed through Lauren Murphy, McMann has three key strikes against her when it comes to a rematch with Rousey. 1) She fell very quickly to Rousey and without much resistance. 2) She's not a big name and doesn't have a big personality. 3) Rousey has a few potential contenders that are well ahead of McMann in the race. One of those contenders is Cat Zingano, although Amanda Nunes could easily take her spot pending the result of their UFC 178 match. Another is Holly Holm, who boasts an unbeaten record and would be a more marketable opponent for Rousey. The most notable contender is Gina Carano, who would receive an immediate title match should she sign with the UFC. Even if the Carano deal falls through and Holm is beaten in her UFC debut, McMann would still be at least two more wins from a title shot.

Mark Radulich: FACT McMann was kneed in the gut and finished within seconds of her fight with Rousey. She's going to need more than a few split decision wins to get another title shot. With Zingano and Holly Holm waiting in the wings plus possible fights with Carano and Cyborg, McMann will need a series of impressive wins before anyone will take her seriously against Rousey again.

---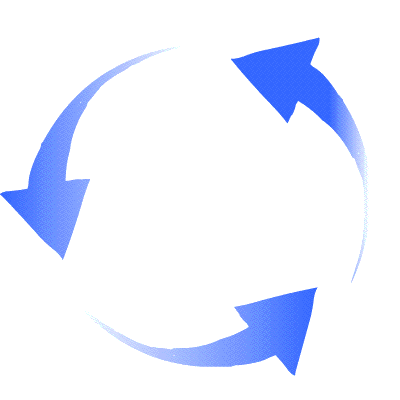 SWITCH!

Is Gus getting the shaft?





4.) The UFC is making the wrong call by not making Alexander Gustafsson the first challenger to Jon Jones when the light heavyweight champion returns from injury.



Mark Radulich: FICTION How would that be fair to Cormier? This only makes sense if Cormier was the one that scuttled the title fight and delayed it until next year. Gustafsson injured himself, thus taking him out of the fight. Cormier stepped in. Cormier is ready to fight. Jones injured himself, and now Cormier has to wait. Cormier shouldn't also have to wait for the guy who injured himself first. To me, that doesn't make sense. Let Gus hang out on injured reserve in case they need a last second replacement and go ahead with Jones vs Cormier. He can fight the winner next spring or summer. He'll be OK.

Dan Plunkett: FICTION The interest right now is heavily in favor of Jon Jones vs. Daniel Cormier. Alexander Gustafsson has earned his shot, but so has Cormier. Remember, if Cormier's teammate Cain Velasquez didn't hold the heavyweight title, he would have walked right into a UFC heavyweight title match from Strikeforce. It may not be fair to Gustafsson and tells fighters to fight through injuries because they may not get their title match back, but Jones vs. Cormier is the biggest fight UFC can make. In this business, when you have a money match, you make it, because the window can easily pass by. Not only is Jones vs. Cormier a money match, it's a really interesting fight, so you can't discount it in those terms either.

---

Would Gina joining Bellator be a career mistake?





5.) Gina Carano signing with Bellator would be a huge mistake for the former face of women's MMA.



Mark Radulich: FACT I think there's a huge financial upside to signing with the UFC and having a fight with Ronda Rousey. That's all there is to it. I can see the logic in her signing with Bellator and trying to build a division around her but that's a young person's game with a bit of a financial gamble. The sure money is in the UFC. She'd definitely get on PPV, something Bellator can't promise, and the PPV would either have a big money main event attached to it or it will do great money on its own. Again, Bellator can't promise the kind of marketing and exposure that the UFC can. I have to assume that Carano returning to MMA would be a short term deal for her to make a quick buck and get her name back out there for the purposes of getting some more acting gigs. If I'm right then there's no point in her signing with Bellator.

Dan Plunkett: FACT Carano would be protected in Bellator, which she wouldn't be in the UFC, but she'd be protected at the cost of a lot of money and attention. A UFC championship match against Ronda Rousey would grow Carano's star and do strong business. In Bellator, Carano would still be a big star, but it wouldn't get half the attention a match with Rousey would get. With pay-per-view, UFC can afford to pay her much more than any Bellator deal could hope to bring. The idea that being crushed by Rousey could hurt her star in Hollywood, but Carano was snatched away by Hollywood after being crushed by Cyborg, so I don't totally buy that.

---

Signing Rousey has certainly paid off.





6.) Dana White is correct - bringing in female fighters was the best decision the UFC head has ever made.



Mark Radulich: FACT Until of course he starts a Super Heavyweight division, then that will be the best decision he's ever made. But seriously folks, with the UFC needing to produce hundreds of hours of live content for FOX they need all the bodies they can find and it helps if there is variety in those bodies. Having the women is both a novelty as the culture still isn't sure what to make of women fighters; and it is also a bonus. More women means more divisions and more divisions mean more champions. More champions gives you more choices in headlining PPV's when many of your name fighters have to headline or fill out Fight Night Cards. Having women's divisions are a win-win for the UFC.

Dan Plunkett: FICTION The best decision Dana White ever made was befriending Lorenzo Fertitta. That led to a lot of good things. The decision to bring in female fighters was as good as it was strikingly obvious, but there have been other decisions that supported the foundation and growth of the UFC that were ultimately more important.

---


So who won? Did Mark's short-notice heroics translate into a win, or did he need a full camp to beat Dan? You've got until midnight eastern on Saturday to vote, so make sure you make your voice heard!





---


And that's it for today, but we'll be back next week with another contest! As always, if there's anything you'd like to see featured in a future edition, leave your statement in the comments and I'll add it in. Let me know what you thought in the comments or on Twitter. And please, be sure to vote!

Also, follow 411's various and sundry zones on Twitter for your daily 411 fix!



411 Wrestling Zone Twitter
411 Movies/TV Zone Twitter
411 Music Zone Twitter
411 Games Zone Twitter
411 MMA Zone Twitter

comments powered by