SPOTLIGHTS
411 Fact or Fiction MMA: Bisping's Middleweight Standing, dos Anjos Moving Up, More
Posted by Wyatt Beougher on 08.27.2014

Did Michael Bisping's win over Cung Le help him in the UFC middleweight standings? Was Rafael dos Anjos' finish of Benson Henderson enough to get him a shot at the lightweight title? 411's Jack McGee and Alex Watt debate these topics and more!




Welcome to the latest edition of 411 Fact or Fiction MMA, and I'm your host, Wyatt Beougher! Last week, Dan Plunkett locked up with Mark Radulich, and while Mark initially jumped out to a sizable lead, Dan was able to pull back within striking distance. That's all the closer he got, though, as Mark scored an even 50% of the vote, picking up a 22-16 win. Great work from both guys and I look forward to seeing them in action again. This week's contest features Jack McGee taking on Alex Watt, who has returned from quasi-retirement to Fact or Fiction competition.



TALE OF THE TAPE
RED CORNER
Jack "The Ripper" McGee
Contributor, 411 MMA and Wrestling Zones
1-1-0

VS

BLUE CORNER
Alex "Axel Twat" Watt
Contributor, 411 MMA and Wrestling Zones/The Mirror
0-0-0



---

Is this going to be our final image of GSP in an official UFC capacity?





1.) Considering he's getting up in age (at least in MMA terms) and sustained a very serious knee injury, it's not surprising that Georges St. Pierre now finds himself much more concerned with independent PED testing for any future fights he may have.



Jack McGee: FACT But just not due to that, over the past five years or so, GSP has been more outspoken about the subject. Part of that is that he seems to be the honorable martial artist that wants to compete on a fair playing field for the integrity of the sport. The other part is because during his time of dominance, fans, as well as other competitors, constantly accused him of being on PEDs. I honestly feel that GSP wants the independent PED testing because he wanted to protect his legacy. Now I do not pretend to know GSP, I can only make assumptions, but listening to his interviews on the subject, I really feel that it is about his legacy and the public's opinion of him. He wanted to be the greatest martial artist in the world, and he wanted no doubt about that; unfortunately the dark cloud of PED usage over the world of MMA did just that, cast doubt.

Alex Watt: FICTION A loaded question to kick off proceedings, Mr. Beougher!

First of all, Performance Enhancing Drugs are a big problem in MMA. Everyone knows it and more top fighters should be speaking out about the issue and trying to effect a change in the sport.

Georges St. Pierre's six-year run atop the UFC's welterweight division and his status as one of the top draws in the industry for a number of years has made him a very wealthy man. If GSP never wanted to return to MMA, I wouldn't be surprised. Unless he sees a challenge which excites him, then he simply won't return to the Octagon. Perhaps this, in addition to his age and injury history, have played a factor in GSP speaking out against the issue. I'm more inclined to believe, however, that it's being away from the scrutiny of the promoter and the commission which has given the former champ more confidence and freedom to speak out against an issue he clearly feels passionately about.

---

Did Bisping's win help him at all?





2.) Michael Bisping's win over Cung Le does nothing to elevate him in the middleweight rankings.



Jack McGee: FACT It does nothing to elevate him, but a loss would have destroyed him. I wrote about Bisping at length before, the guy is a UFC gatekeeper, nothing more and nothing less. And there is no shame in that. He has fought 21 times in the UFC, he is 15-6 and he is a star. He is a former The Ultimate Fighter champion and a big name for the company in the UK, he is an ambassador for the brand and a company man. Bisping generally beats the guys he should beat, and a 42-year-old Cung Le was a man he should have defeated and dominated just like he did. And I say that as a fan of Le, I loved him in Strikeforce and find him a fun fighter. But he is older, he has slowed down and the things that made him a fun fighter aren't there like they were. Bisping is a fine fighter and a guy that the company will rely on, but beating Cung Le was just keeping the status quo.

Alex Watt: FACT In terms of the rankings, be they official or unofficial, a win over an aging Cung Le certainly doesn't advance Bisping up the middleweight ladder. What it does do, is show us that Michael Bisping can still be a factor in the UFC's 185lbs division going forward.

After a lengthy lay-off due to a quite horrendous eye injury was followed up with a disappointing loss to Tim Kennedy, many were concerned (or, given how unpopular "The Count" is, perhaps not-so-concerned) that Bisping might be past his best. Prior to the fight, I saw a number of people picking Le to win, citing the 42-year-old's unpredictable striking and Bisping's apparent decline. Instead, Bisping turned in one of his most complete performances in some time.

Bisping's technical kickboxing looked crisper than it has in his more recent fights and he displayed his ever increasing power in his hands; those who mock the Brit for having "pillow fists" may have to reconsider after seeing the manner in which Bisping mangled Le's face with his jab. Whether the 35-year-old Bisping has enough left to make a serious run towards the UFC Middleweight Championship remains debatable but certainly "The Count" can expect his next fight to be against someone ranked above him and Bisping's fans will be a little more confident that he can perform to the best of his ability once again.

---

Is Rafael dos Anjos now in line for the winner of Pettis/Melendez?





3.) On the other hand, Rafael dos Anjos has thrown his name into the lightweight title contender mix with his win over former champion (and previously number one ranked) Benson Henderson.



Jack McGee: FACT Rafael dos Anjos had put together a five-fight winning streak before losing to Khabib Nurmagomedov. He was on track for a title shot and it all came crashing down. That was humbling for him, and going into the fight with Henderson, he had a UFC record of 10-5. That's great, but he needed a trademark victory to get him near that title shot. Henderson is a former champion, he was 9-1 in the UFC, and he was the consensus #1 contender in the division. Now on top of all these facts, dos Anjos FINISHED Henderson in the first round. Was it MAYBE a little early a stoppage? Maybe, but it was nothing that people should cry over, dos Anjos looked damn good. He not only defeated a former champion in a main event bout, but he finished the man and looked great This is exactly the style of win that can rocket you up the rankings and get you close to a title fight. If it isn't, I have no clue what it.

Alex Watt: FACT Absolutely. Rafael dos Anjos' win over Benson Henderson has blown the already complicated lightweight championship picture wide open. A win over the long-time former champ would be impressive enough but the manner of it was astonishing. A flying knee and brutal left hook to TKO a durable, experienced competitor like Henderson - in the first round, no less - is an incredibly impressive feat and has deservedly rocketed Rafael dos Anjos into title contention.

The popular and not at all maligned official UFC rankings now have dos Anjos at No. 3 in the 155lbs stakes and deservedly so. The issue now of course is that with Anthony Pettis and Gilbert Melendez not set to fight until December, and Khabib Nurmagomedov likely to face the winner of that title tilt, dos Anjos will have to fight at least one more time before he can lay claim to the No. 1 contendership spot. A fight against the winner of Donald Cerrone vs. Eddie Alvarez (more on him in a moment) looks like a fairly safe bet.

---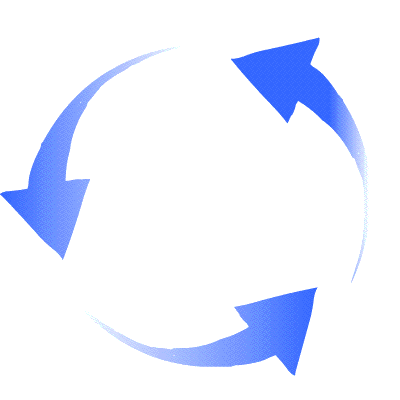 SWITCH!

Is it shocking that Bellator released their lightweight champion?





4.) Eddie Alvarez' unconditional release from Bellator is the most surprising MMA news story of the year.



Alex Watt: FICTION I assume by "MMA news story" we're excluded upsets in the fights themselves? Because obviously the biggest surprise of the year, fight-wise, remains TJ Dillashaw's stunning performance in May to capture the UFC Bantamweight Championship from Renan Barão.

Unquestionably, Alvarez's release from Bellator is one of the biggest surprises of the year. It came completely out the blue and even with the new ownership of the company it never seemed likely that Bellator would willingly allow one of their top stars leave. Even crazier was the speed at which the UFC struck a deal with free agent Alvarez and immediately matched him up with Donald Cerrone in a glorious piece of matchmaking which set MMA fans' pulses racing.

Elsewhere this year, the ban of TRT was a pretty big deal, as was Gina Carano's sudden apparent willingness to return to MMA. Nick Diaz vs. Anderson Silva getting booked nearly caused me to fall off my chair I was so shocked and delighted when I read the news.

For me though, Scott Coker replacing Dana White's best friend Bjorn Rebney to become the new head of Bellator was probably the biggest surprise of the year. I don't think anyone saw that coming!

Jack McGee: FACT Absolutely. The #2 MMA company in the world has released their top talent and current Lightweight Champion. They did so because he was not happy and was going to leave after his next fight. They also did this knowing that the UFC would immediately pick him up and put him in a major fight. It is a major story, not just because of the reasons listed, but because it works out for all involved. Alvarez gets out, which he wanted. Bellator already has an Interim Lightweight Champion who can be promoted to "the real" Lightweight Champion and they move on. Alvarez gets into the UFC, and fans who have been wondering how good the guy really is get to find out.

---

Is Coker helping the company long-term?





5.) Losing Alvarez will hurt Bellator in the short term but clearly shows that the company is changing their entire direction, which will be to their benefit.



Alex Watt: FICTION Clearly this is the best move for Eddie Alvarez himself and for fans of MMA but I'm not convinced it's the best move for Bellator.

While the unconditional release of one of their top stars may have been morally sound, it may also point to a lack of ruthlessness in Scott Coker, something which tends not to benefit good businessmen (at least, not if The Apprentice has taught me anything, which it hasn't). It's also worth noting that Alvarez vs. Chandler III, despite all the roadblocks along the way (injuries, Chandler's loss to Will Brooks) was one of the few remaining "money fights" for the company.

Certainly, one can only hope that the loss of Alvarez - and, indeed, Scott Coker taking the reigns of the company in general - will lead to a new, exciting direction for Bellator, which is still considered the No. 2 MMA promotion on the market (I could argue a case for Cage Warriors having surpassed them but we'll leave that for another day) but with the UFC in possession of almost all of the top fighters in the world, it will be tough for the "new Bellator" to carve out a fresh identity with such limited resources.

Jack McGee: FACT I think that anytime you lose a top tier fighter, especially one that has been with you since 2009 and fought ten times, there will be some hurt early on. On the surface to fans, it simply seems as if a big time fighter is leaving for the big time. But the facts are this, Alvarez has no desire to be there. Bjorn screwed him with the contract situation, he knew that Alvarez didn't want to be there and essentially held Alvarez hostage. That soured Alvarez on the company, and fans on the company as well. Scott Coker allowing Alvarez to leave allows Alvarez to move onto where he wants to be, maybe gets Bellator some good will with MMA fans, and allows the Coker-led Bellator to move on with a clean slate.

---

Is it for the best that the Ishii/UFC deal never worked out back in 2009?





6.) With a loss to Mirko Cro Cop over the weekend, it's clear that Satoshi Ishii is still not ready for the UFC, in spite of their flirtations in the past.



Alex Watt: FACT I still think Ishii will end up in the UFC at some point in the next few years given his Olympic background but a loss to Mirko Cro Cop at this stage of the Croatian's career is a clear indication that Ishii needs more time before stepping onto the big stage.

That was true even before this loss though; Ishii's whistle-stop tour of fighting whichever past-their-best veteran (Cro Cop, Sylvia, Rizzo, Monson, Fujita) the company can find, is not a good way for a prospect to improve, nor an effective way of gauging Ishii's improvement and potential readiness for an MMA career in the U.S. Ishii's performance against Cro Cop wasn't a bad one - he only lost due to a cut sustained when the Croatian elbowed him from his back - but the 27-year-old needs to fight some young, relevant fighters and show signs of growing as a fighter before he's ready to step inside the Octagon.

Jack McGee: FACT Satoshi Ishii is a perfectly fine MMA fighter, but thus far I have not really seen anything from him that makes me think that he would be the least bit competitive in the UFC. The man has some tremendous credentials, he won a gold medal in Olympic Judo at the 2008 Summer Olympic Games and that in theory gives him a great base, but these things do not always transition to MMA the way some think. Ishii's list of opponents is a veritable who's who of who gives a shit. Jerome Lebanner, Tim Sylvia, Sean McCorkle, Pedro Rizzo, Jeff Monson, Phil De Fries… huge victories. He previously went to a draw with Paulo Filho, and then lost to Fedor. I have watched almost every fight the man has had, and to me he falls into that Bobby Lashley territory. He has a skill set, he can generally beat the lower lever or older talent that is still around to collect a paycheck. But I have never watched him fight and thought, "man, I'd love to see him in the UFC". He may end up there because the UFC is running 300 shows a year, but it doesn't really mean that he is "ready".

---


So who won? Did Jack return to the win column, or was Alex's homecoming a successful one? You've got until midnight eastern on Saturday to vote, so make sure you make your voice heard!





---


And that's it for today, but we'll be back next week with another contest! As always, if there's anything you'd like to see featured in a future edition, leave your statement in the comments and I'll add it in. Let me know what you thought in the comments or on Twitter. And please, be sure to vote!

Also, follow 411's various and sundry zones on Twitter for your daily 411 fix!



411 Wrestling Zone Twitter
411 Movies/TV Zone Twitter
411 Music Zone Twitter
411 Games Zone Twitter
411 MMA Zone Twitter

comments powered by