SPOTLIGHTS
411 Fact or Fiction MMA: Dillashaw's Stock, Johnson vs Gustafsson, More!
Posted by Wyatt Beougher on 09.03.2014

Did TJ Dillashaw raise his stock with an impressive win over Joe Soto? Does Anthony Johnson's proposed bout with Alexander Gustafsson make sense as a contendership fight? 411's Robert Practor and Todd Vote debate these topics and more!

Welcome one and all to the latest edition of 411 Fact or Fiction MMA, and I'm your host Wyatt Beougher. Last week saw a very close bout between Jack McGee and Alex Watt, one that I honestly thought could go either way. When the polls closed, Jack picked up the 11-10 victory, with an additional five people scoring the contest a draw. Excellent work from both guys, and I'll be sure to schedule a rematch at a future date. This week sees two guys trying to get back into the win column, as Todd Vote, who stormed out of the gate after this year's tournament with two consecutive wins before dropping three straight, squares off against Robert Practor, who finds himself winless since the tournament, in spite of doing remarkably well during it. And while these guys don't have to worry about their 411 employment (or future appearances in Fact or Fiction) being on the line, I know the competitive fire in both of them is making them eager for a win!


TALE OF THE TAPE
RED CORNER
Robert "Chiro" Practor
Contributor, 411 MMA Zone
0-2-0

VS

BLUE CORNER
Todd "The Man Without a Zone" Vote
Contributor, Various 411 Zones
2-3-0
---

Did Dillashaw help himself with the win, or was he merely treading water?





1.) Regardless of the fact that TJ Dillashaw picked up an impressive win over Joe Soto at UFC 177, the fight did little to raise Dillashaw's stock as bantamweight champion.



Robert Practor: FACT To Joe Soto's credit, TJ Dillashaw had more trouble early in the fight than I'm sure most expected when the last-minute switch was announced. Dillashaw had to slow down his early aggressiveness and fight smarter, where he then turned it on and delivered a ton of strikes, landing 151 out of 454 significant strikes thrown. The champ went on to earn his second straight fifth and final round knockout with a beautiful head kick, surely sparing him a lot of (perhaps undeserved) criticism for not finishing the overmatched replacement challenger. All that said, we knew going into this replacement fight that Dillashaw had little to gain with the possibility of losing everything. He looked great when he slowed down and was more careful, and earned another nice finish, but all in all, he did what he was expected to do and he is in the same position he was in before UFC 177. TJ Dillashaw is the champion of a poorly-drawing division and will need to get a solid victory over the former champ Dominick Cruz; a man who holds a victory over Dillashaw, Raphael Assuncao; or another victory over long-reigning champion Renan Barao in order to raise his stock further.

Todd Vote: FACT Sadly, beating Barao again, and in decisive fashion, will be the only thing that can raise his stock, well that and taking on and beating all challengers. I'm sure there are still a lot of people, heck probably even within the UFC offices, that look at Dillashaw's performance against Barao as a bit of a fluke. He caught the champ early and Barao was never able to recover fully.

To compare this to a similar situation. Look at the Middleweight division. When Weidman defeated Anderson Silva it was looked at as a fluke because Silva was clowning around. In the second fight, where Weidman would have been able to make his statement, Silva went down due to an injury in the fight. I could be mistaken here, but I think Weidman's fight with Machida really helped raise his stock in the eyes of the casual fans. Machida was a name the fans know of, and don't look at him as a slouch.

Dillashaw really needs to just keep doing what he is doing: fight everyone, beat Barao again, and his stock will start to rise.

---

Should Barao have to win another fight to get a rematch with Dillashaw?





2.) Dana White made the correct call - Renan Barao should have to win at least one more fight before he gets a rematch with Dillashaw now that he pulled out of their scheduled rematch due to blacking out during his weight cut.



Robert Practor: FACT First off, I just want to say that I feel that people are being way too trigger-happy in calling for Barao's head for failing to make weight for this past weekend's scheduled pay-per-view headliner. Despite this, the fact is that his failed weight cut cost the UFC their PPV main event and they would be wise to ensure he can successfully make weight in another bout before they consider putting him in such a prominent position again. Like I said in my first sentence, I don't think he needs to be sent up to Featherweight just from what we saw this past weekend, but it wouldn't be smart to bank on him in another main event title fight until we see him make weight and win another fight first.

Todd Vote: FACT Hell, I would demand that Barao receive some sort of MRI, and clearance from a specialist before he even resumes training. Blacking out, no matter what the cause, is serious business.

That aside, yes, Barao should have to take another fight. The division can't stop moving forward because fighters are getting injured in training, or blacking out in training. With the UFC putting on as many cards as they do these days, you cannot afford to hold up any division. There has to be forward movement at all times.

Fans are already speaking about being burned out on too many fight cards. Imagine how much worse that would be if we were constantly being subjected to even less important fights due to the top guys being injured.

---

Is the UFC a legitimate athletic league or a promotion based on PPV revenue? Ronda Rousey's next opponent will likely answer that question.





3.) On the other hand, while Cat Zingano is certainly a deserving challenger for Ronda Rousey, if the UFC is able to sign Gina Carano, White would be making a mistake if he matched up Zingano with Rousey.



Robert Practor: FICTION I personally feel Cat Zingano deserves the title fight if she can get past Amanda Nunes at the upcoming UFC 178 event. I would also understand the UFC's decision to put on the "dream fight" between Ronda Rousey and Gina Carano if the opportunity becomes available. Whichever way they go would be a fine call in my book, so I certainly wouldn't call it a "mistake" if they decide to go with Rousey-Zingano.

Todd Vote: FACT Cat will have been out for over a year-and-a-half by the time she fights later this month. Even if the UFC doesn't sign Carano, should Cat be next in line? Normally I would say no, but with Rousey hurting for challengers, Zingano may be staring at a title shot with a win over Nunes.

But that wasn't the question. The question was about Zingano not being the right call if they sign Carano. I am a bit torn on that. On the one hand, if Carano is able to just leapfrog the rankings and get herself a title shot just by signing with the promotion, the purist in me sees that as a bad thing. She hasn't fought in five years, and her last fight was a loss. So from a sporting aspect, no, Carano should not get the nod instead of Zingano.

From a business standpoint, should they sign Gina, giving the Rousey fight to anyone other than her is just plain bad business. Carano or Cyborg vs. Rousey are about the only money fights in the women's Bantamweight division, save for maybe Holly Holm. But Holm has stated she wants a fight or two before being considered as a challenger for Rousey. When it comes down to it, looking at it as a business or a sport, the business side should win out. You make the fights when you can make them.

---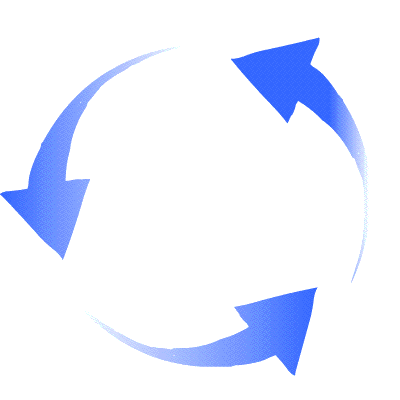 SWITCH!

Does Rumble's callout make sense?





4.) Anthony Johnson vs Alexander Gustafsson is the best possible contendership fight that the UFC could book for the light heavyweight division and gives the winner of Jon Jones vs Daniel Cormier the best possible challenger.



Todd Vote: FACT Who would have ever thought we would be talking about Rumble as a UFC title contender in 2014, in the LHW division, no less? But here we are, Rumble has plowed through the competition since returning to the UFC earlier this year, and he is showing no signs of slowing down. This fight absolutely makes sense to determine the next shot.

Gus has stated he is willing to take another fight after being promised the winner of Jones vs. Cormier, so if they put him in there with Rumble, and The Mauler loses, what happens then?

I think the best thing to do would be for the UFC to create some sort of policy for these situations. If a man has to back out of a fight due to injury, they should have something in place that illustrates what will happen. They shouldn't do it on a case-by-case basis, in my opinion.

Robert Practor: FACT Of course Johnson-Gustafsson is the best possible contendership fight they could put to together. What other options would there be? Gus vs. Rashad Evans?.. Nah. Gus vs. Ryan Bader?.. Nope. The only thing truly up for debate here is whether Gustafsson will need to take another fight to cement his #1 contendership or if he will be able to sit out and wait for the winner of Jones-Cormier. Anthony Johnson has looked great since returning to the company and Gustafsson-Johnson would be a tremendous fight that would give us a worthy top contender to the Light Heavyweight title.

---

Will getting rid of guys like Sonnen be enough to get GSP back inside the Octagon?





5.) The UFC's announcement of random, year-round blood and urine testing for performance-enhancing drugs is a step in the right direction, but it still won't be enough to get Georges St. Pierre back into the Octagon.



Todd Vote: FACT Of course it won't. GSP wants all this testing done by a third party. At least that is the reason he is giving this week. If they do that, who knows what will be the next thing keeping Georges out of the Octagon.

Robert Practor: FICTION Any predictions here will be purely speculation and guesswork, as we don't know where St. Pierre's head is at. While the second ACL injury was a devastating blow to the former Welterweight kingpin, I just have a feeling that we will see GSP back in the Octagon for at least one more fight.

---

Brilliant move or money sink?





6.) World Series of Fighting launching an amateur fight series is an excellent move for the company to scout upcoming young talent and also benefits the sport as a whole by providing structure for amateur fights.



Todd Vote: FACT Sure, why not. It is slightly reminiscent of the Strikeforce Challenger series. A place for those "not quite ready for the big dance" fighters to show their skills and improve, while still being given a bit of a spotlight that they will receive if they are able to make a name for themselves.

Robert Practor: FACT Of course it is a good move for the company while being a benefit the sport…How could it not be?

---


So who won? Did Robert return to action with a win, or was Todd the competitor who returned to the win column? You've got until midnight eastern on Saturday to vote, so make sure you make your voice heard!





---


And that's it for today, but we'll be back next week with another contest! As always, if there's anything you'd like to see featured in a future edition, leave your statement in the comments and I'll add it in. Let me know what you thought in the comments or on Twitter. And please, be sure to vote!

Also, follow 411's various and sundry zones on Twitter for your daily 411 fix!



411 Wrestling Zone Twitter
411 Movies/TV Zone Twitter
411 Music Zone Twitter
411 Games Zone Twitter
411 MMA Zone Twitter

comments powered by