SPOTLIGHTS
Ask 411 MMA 09.13.07: Origins
Posted by Damian Sarcuni on 09.13.2007

The origin of Brazilian Jiu-Jitsu, the origin of Ken Shamrock, Nogueira in ADCC, why the UFC won't hire Josh Barnett and much, much more in this our inaugural column!

Hello everyone and welcome to Ask 411: the MMA edition! I'm Damian Sarcuni and for those of you who haven't checked out the other zones on the site, Ask 411 is a series of columns in our various topic zones where you the reader can write in and ask us any question related to the topic at hand. The 411 mixed martial arts zone has been home to some great writing since its inception this year, but with the addition of this column we are now a 100% 411 based entity. We are complete! COMPLETE I TELL YOU! BWAHAHA!

For this inaugural article, I put out an open call for questions over at our forums. In the future, you can ask your questions either in the specified ask 411 thread in our forums or email me at ask411mma@projectangel.net (or just use the feedback link at the bottom of the page, it all goes to the same place). Feedback and corrections will also be published and discussed each week, and we may call upon the readers to help out with answers from time to time so check here for your input as well.

As mixed martial arts is an often heavily debated topic, I would like to offer my solemn pledge that all questions will be answered as impartially and objectively as possible; except of course for those pertaining to "The Butchering Piranha" Ryo Chonan. Let's go to the questions!




I've watched old MMA tapes where fighters wore shoes and martial arts' uniforms. A gi?!? Anyways, how come you don't see that anymore when you watch UFC or other newer shows? - couturefan953

Rules regarding gis and other clothing didn't show up in America until the year 2000, when the New Jersey State athletic commission implemented the first unified rules of mixed martial arts. Prior to that UFC fighters could pretty much wear anything that wasn't considered a foreign object into the cage. Historically, Japanese promotions such as Pride and K-1 Heroes have always allowed the use of gis, wrestling shoes, and tape at a fighter's discretion, but these are all checked by the referee prior to the fight. It should be noted that whenever Japanese promotions have done shows in America, they abide by the unified rules.


Dustin_James might be looking for some training…

What are some of the best MMA camps in the U.S.?

At the time of this writing the three camps that have the most success in terms of international competition are Militech Fighting Systems, Team Quest, and American Top Team. Matt Hughes' success in the welterweight division has really elevated MFS' stature, while Couture and Dan Henderson have done the same for Team Quest. As for American Top Team, well everyone seems to have trained with them at one point or another, and they are likely the largest and most successful gym on the East coast.


What are some of the fights you think every MMA fan should see? - Mayhem Monkey

This is a really tough question and honestly the answer changes on a daily basis. Since this is our first column I'll go with a balanced diet of Pride and the UFC for new fans. By the same token, its better watching a series than just one fight, so I'll go with Fedor Emelianenko VS Antonio Rodrigo Noguiera, Matt Hughes VS Georges St. Pierre, Dan Henderson VS Wanderlei Silva, and Randy Couture VS Chuck Liddell. Those are the best fights I can think of where both the original match ups and the rematches are all worth seeing both for their intensity and technical value.


EvenFlow Pete tries to stump me with some trivia, which by the way is also welcome each week:

What did Rorion Gracie first suggest instead of a cage for the UFC ring and what did he want surrounding it?

According to the book No Holds Barred: Ultimate Fighting and the Martial Arts Revolution by Clyde Gentry, Rorion considered several types of arenas for the original UFC including a floating platform surrounded by alligators. Other things he considered incorporating were barbed wire mesh and electric fencing, so as to play up the no holds barred vale tudo style of the fights. It's pretty likely that had he gone that route, mixed martial arts wouldn't still be around today, at least not in America or Japan.





Caleb Newby the editor 'round these parts, has me working overtime with a whopping FIVE questions:

1) How much of a difference do you think a cage makes as compared to a fight taking place in a standard boxing ring?

It should be noted that the loss of the four point attack rule (throwing knees to an opponent's head while they are on all fours) is often attributed to the use of the cage in MMA. While a ring requires more intervention on the part of a referee in terms of restarts and positioning, a cage also allows for a whole different set of tactics such as pressing one's opponent against the side of the fencing to stifle their movement. It has often been said that cages and cage rules favor grappling fighters whereas rings favor strikers and kickboxers.

Fighters and commentators have also talked about the "openness" of a ring and training for positioning against a cage. A text book example of the difference between cages and rings can be found watching Mirko "Crocop" Filipovich's fights in Pride and the UFC. We could honestly talk for days about the strategies and nuances between the two arenas. How much of a difference it makes really depends on the fighters in the end.




2) I heard a few MMA fighters participate in Professional Wrestling in Japan. Can you elaborate on any well-known crossover stars?

Pro-wrestling and mixed martial arts have a much stronger link in Japan than in other countries, and many times wrestlers competed in MMA to prove their toughness. Fighters like Yoshihiro Takayama, Don Frye, Kazushi Sakuraba, and Hidehiko Fujita were all pro-wrestlers prior to entering the MMA ring. A more familiar name to the rest of us gai-jin would be Ken Shamrock, who was a pro-wrestler in Japanese UWF promotion. When UWF folded, several wrestlers including Ken appeared in the first ever Pancrese show, where Shamrock got his first MMA victories.

3)We always hear about drug testing in MMA. What about blood testing? With the amount of blood and contact involved, it seems as though it would be important to be aware of blood-borne diseases.

According to the New York Times, the Nevada State Athletic Commission was one of the only commissions to incorporate mandatory HIV and blood borne disease testing for boxers as of 1996. Today, it is generally assumed they require the same of their MMA fighters. Given the NSAC's influence on MMA rules in the United States, it is likely a requirement in other states as well.

4) What do you think it will take for MMA to make it onto network television (NBC/ABC/FOX/CBS)?

Technically this has already happened. The International Fight League's IFL Battleground show airs on MyNetworkTV channels every Monday and replays every Saturday. While the show hasn't exactly garnered rave reviews from long time MMA fans, it does represent a breakthrough for the IFL and MMA overall. Check your local listings! As far as seeing the UFC on CBS late night, I wouldn't hold my breath if I were you. Most fighters and promoters have gotten very used to the spontaneity of cable and pay per view and will likely negotiate exclusive deals with those networks long before even considering the uphill media battle that would be network broadcasting.

5) Georges St. Pierre has to wait a few extra months for his chance to reclaim the Welterweight Championship so Hughes/Serra can be hyped via their season of TUF. Do you think this kind of layoff hurts or helps a fighter?

This depends greatly on the fighter and what they make of their opportunities. While a long wait in between fights can certainly add to a sense of rust and line up more opponents in contention for the belt, it is also a chance for a fighter to heal his/her body and work out a nice smooth training schedule. Fighters can even study new techniques and improve their overall game with a nice sizeable layoff, and that will make them all the more dangerous when that title shot does finally come around. In GSP's case I think that the promotion of Hughes/Serra works in his favor in the long run, especially in terms of appearances, hype and potential money to be made.





I always wondered what Nog's back ground was in ADCC. I'd heard he fought Ricco there, how successful was Nog there? – magog

Antonio Rodrigo Minotauro Nogueira holds a 1-1 record in ADCC Submission Wrestling World Championship. He holds a win over Sean Alvarez via points and a loss to Ricco Rodriguez who successfully submitted him. I did a double take upon reading that, but apparently Alvarez and Rodriguez are quite experienced in ADCC. Alvarez sports a 13-6 record with wins over Rodriguez and noted grapplers like Jeff Monson and Tito Ortiz. Rodriguez holds a 16-9 record with wins over Gabriel Gonzaga and Murillo Bustamante. Going on that information alone, it's likely that Nog would have improved had he competed a bit more often.





What are the differences between Brazilian Jujitsu and non-Brazilian? I know the Gracie family is pretty much single-handedly responsible for its popularity, but what did they add that changed Brazilian Jujitsu into a completely different discipline? - Mike Ray

There is a lot of confusion and debate as far the origins of Jiu-Jitsu (which, according to Wikipedia, is a Romanization of "Jujutsu") particularly due to the history and pride of all the rivalries it has caused over the years. Basically, Japanese Jiu-Jitsu is the combined art of Judo and other grappling techniques such a joint locks, chokes, and holds. Jujutsu technically also incorporates strikes as well as biting and gouging, though these are not allowed at a sport competition level.

Jujutsu was imported to Brazil when Mitsuyo Maeda taught it to Carlos Gracie. Carlos taught the art to his brother Helio and eventually Helio was requested to teach a Jiu-Jitsu class. Although Helio understood the moves in theory, he had trouble executing them due to his small size. Helio began changing and adapting Jiu-Jitsu moves to suit his size and thus invented Brazilian Jiu-Jitsu. The main difference is that Helio spent less time dealing with throws and wrestling and instead used positioning and balance to control his opponents from what many would have considered vulnerable positions. BJJ required more skill and psychology whereas Jujutsu required more strength and force. Many people have tried to discredit Helio Gracie as the inventor of Brazilian Jiu-Jitsu due to the ego some of the Gracie's have shown in later years, but in general most BJJ masters do agree that Helio is the original inventor.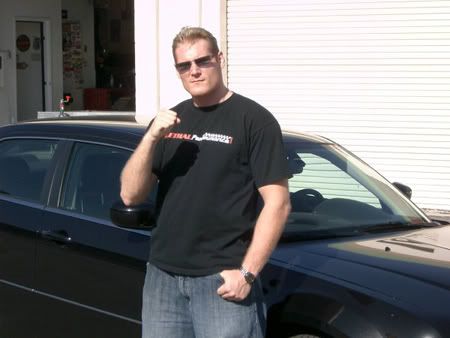 Why hasn't The UFC hired Josh Barnett? They have a heavyweight champion who only went to heavyweight because he lost twice in a row to the light heavyweight champion and thought the heavyweight division was less competitive. He saw people he thought he could beat. So why wouldn't they hire the #4 ranked heavyweight in the world? – Blackjack

First of all, don't ever think for a second that promoters are concerned with rankings or the "sport" aspect of MMA. A promoter's job is to make money, and they are only concerned about rankings when it means more money for them. As far as Barnett goes, the bottom line here is money. The UFC doesn't want to spend the amount of money Josh Barnett is worth when they can promote a no-name heavyweight in their own backyard and draw the same revenue at half the overhead cost. Yes there are rumors about Dana White supposedly not liking Barnett as possible bitterness over Barnett's past steroid usage, but the UFC has overlooked things like that in negotiating with other fighters in the past. At the end of the day its all about business and Dana White is one of the most shrewd business guys out there. Its rumored Barnett isn't too far behind him in that, either.

I like to use a video game analogy. If you own a video game store and you buy 500 PS3's from Sony, you'll make maybe $500 if you sell every console. But if you buy 500 used Game Boy games from a bunch of snot nosed little kids and sell them at a marked up price of your choosing you make $3000. The UFC knows that they'll make more money from creating their own stars as opposed to importing new ones, and that is why many of us long time MMA fans hung our heads the day Zuffa inc. announced their purchase of Pride fighting champions.


That's it for this first week. Be sure to send in your questions, comments and corrections. Thanks to everyone who submitted this week and be sure to keep checking out the rest of the MMA zone for some great established and brand new content you won't find anywhere else. Thanks for reading!

comments powered by